Get ready to experience the Old West like it's never been experienced before — with a morning cup of joe brewed on your very own Keurig?!
A new type of lodging is available near Yosemite National Park that will let you feel like a pioneer ... but with all the amenities of modern times.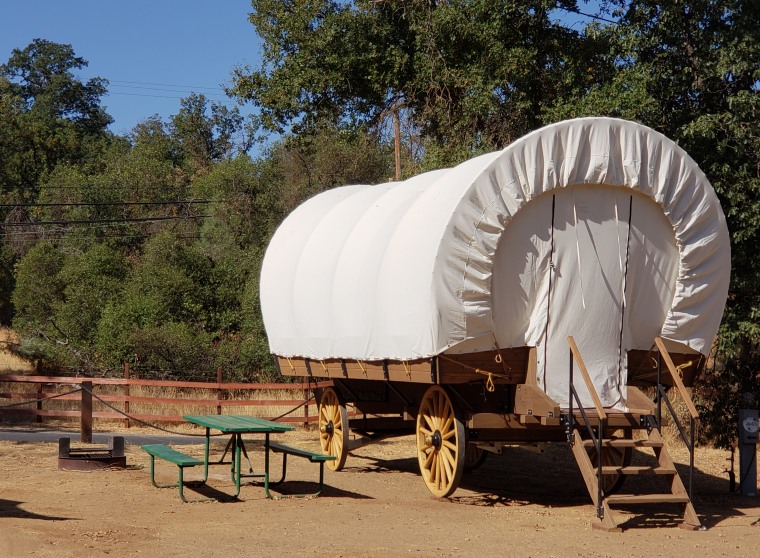 Yosemite Pines RV Resort and Family Lodging has recently introduced six American-made Conestoga Wagons that you can rent for your next vacation.
According to a press release issued to TODAY Home, the wagons are much larger than the covered wagons described in the stories of the Old West. They also have air conditioning and heat, which, based on what we've learned playing the Oregon Trail video game, the pioneers didn't get to enjoy back in the day.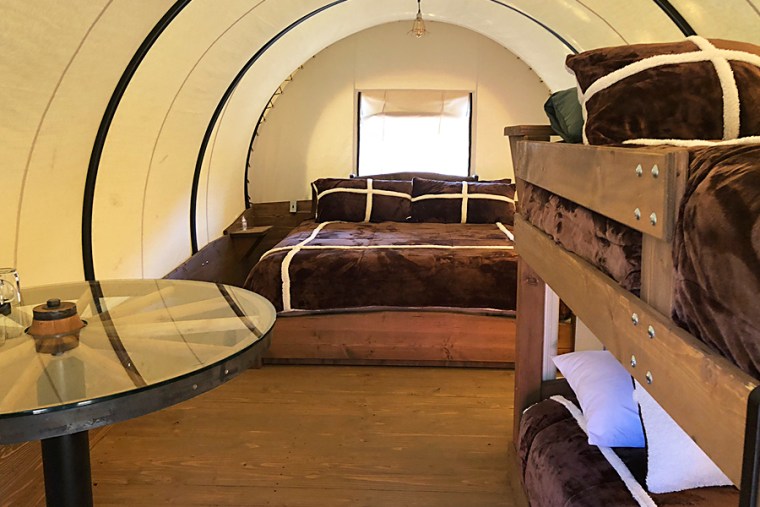 You can rent a wagon that sleeps four or six. Both have a king-size bed and either one or two sets of bunk beds. They also come with their very own microwave and refrigerator. And if you'd rather not make your morning coffee over the campfire outside, you can use the Keurig located inside your wagon.
One modern technology that isn't included is indoor plumbing, but there are restrooms and showers located nearby.
The resort said the wagons are already hugely popular. When they announced the new option on Facebook, it was the largest-ever response they got on their page.
Located in Groveland, California, just 22 miles from the western gate of Yosemite National Park, the resort also has other lodging options if covered wagons aren't your thing. You can stay in a 34-foot Airstream, a 19-foot retro Silver Beach trailer, luxury cabin or even a yurt.
There's also fun recreational activities to enjoy on site, including a swimming pool, bocce ball and volleyball courts, hayrides and even a petting farm!
Visit the resort's website for more details or to book your stay.