"There's no better view in Westchester [County] than this," says Mitchell Cannold, the owner of this glass mansion on a rural hillside outside New York City.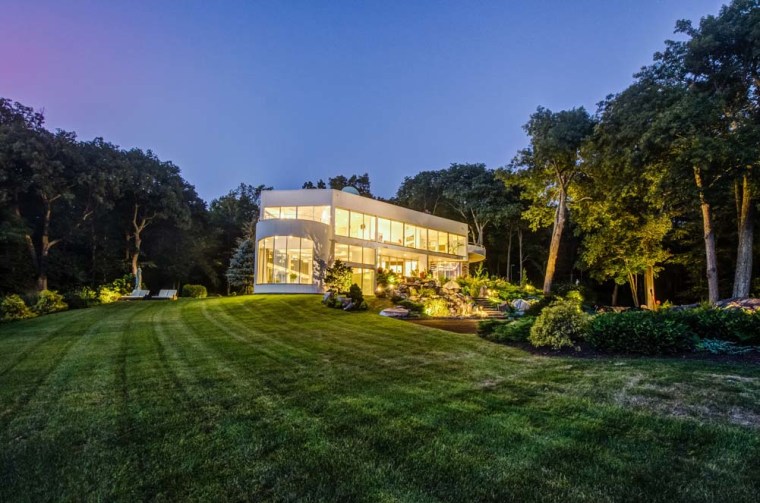 There's the view of the lake, the surrounding forest — and of the stars, through a telescope on the roof that came recommended by celebrity astrophysicist Neil deGrasse Tyson.
"When I started on the 'Cosmos' television series, I asked him to tell me what telescope to buy," says Cannold, a co-producer of the hit series who's had Tyson and many others over for star viewings.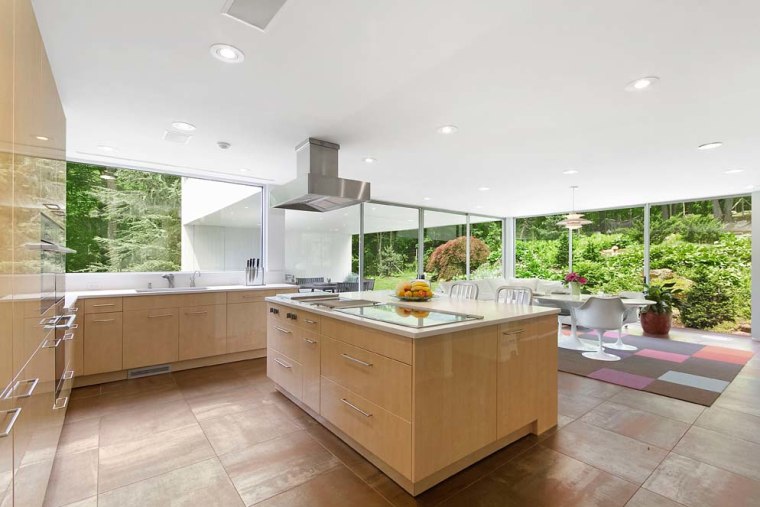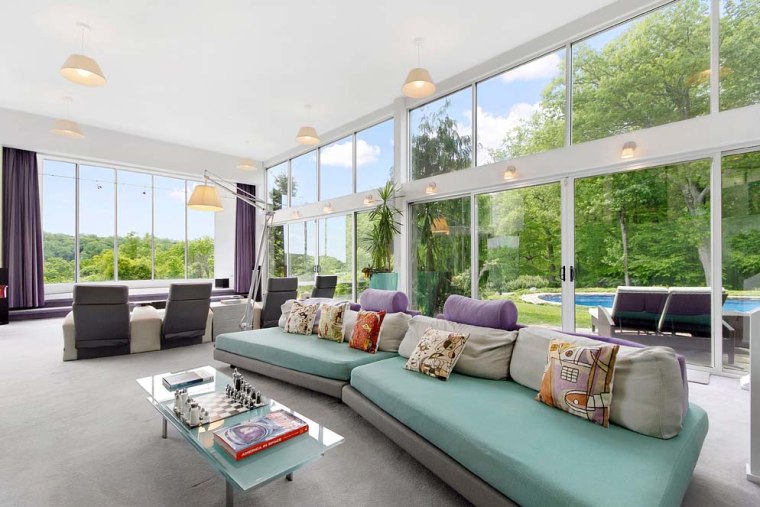 If the urge to peer into the cosmos hits Cannold in the middle of the night, all he has to do is climb a ladder from the master suite into his observatory and start gazing.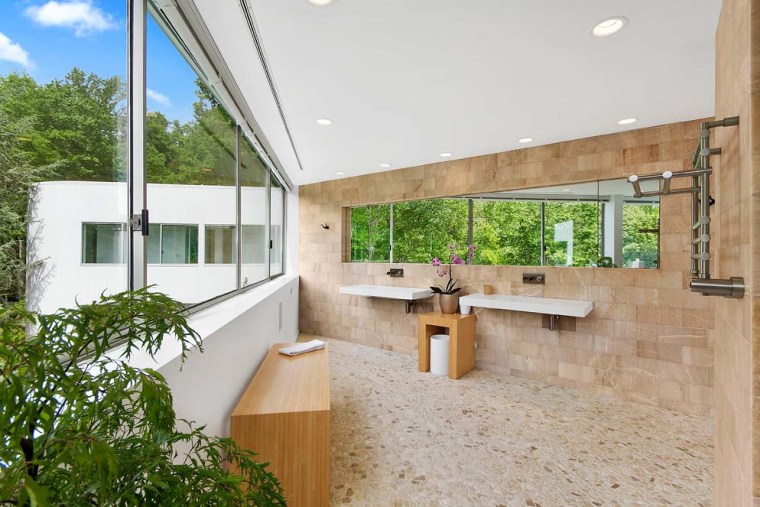 If he and his wife, Emmy-winning producer Dori Berinstein, are feeling more inwardly focused, the master suite also offers a sauna, a Jacuzzi and an expansive deck overlooking the lake.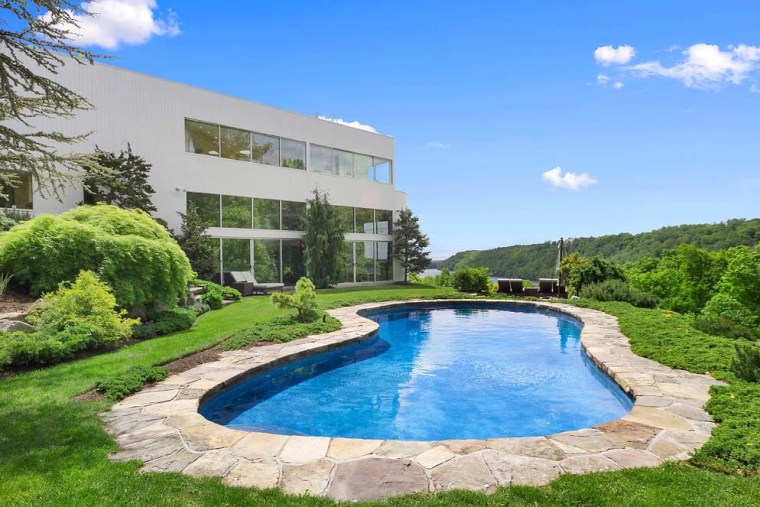 The five-bedroom, six-bath home, which is listed by Brian Murray of Houlihan Lawrence for $5.9 million, sits on 225 acres that include a heated driveway, a fruit orchard, a life-size chess board and a lighted tennis court.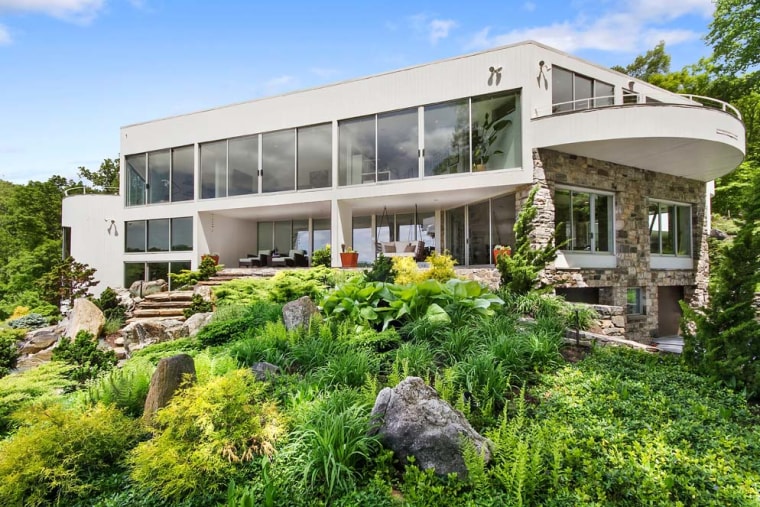 The stairs to the home's entrance are surrounded by a waterfall and bonsai-style evergreens.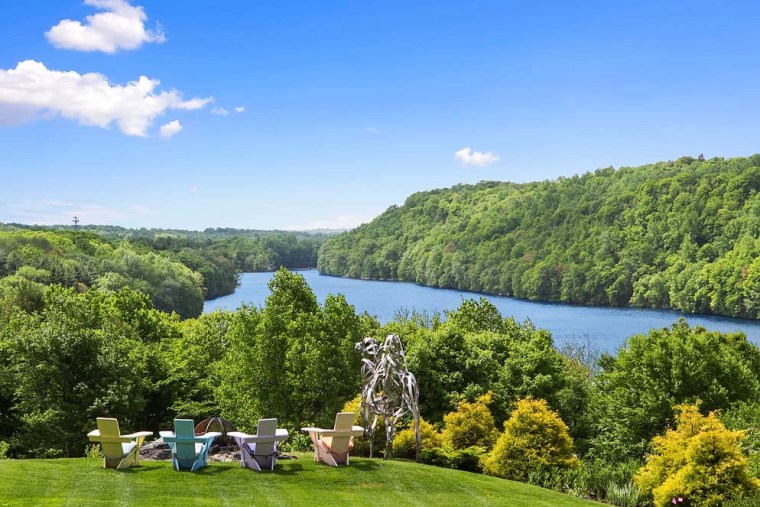 "The original house had very structured Spanish steps, and we just nuked it all and did the waterfall for the sound as much as the beauty," Cannold said.
Related: