Home improvement fans know all about the "Property Brothers" — the popular HGTV show that features handsome twins Jonathan and Drew Scott, who help couples purchase and transform fixer-uppers. What you may not know is that there's actually a third brother.
And he's taking the internet by storm.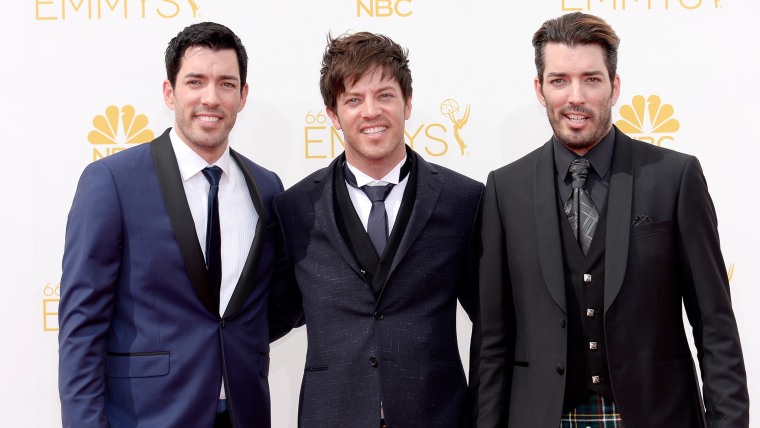 It all started when Buzzfeed journalist Brad Esposito shared this older photo of J.D. Scott on Twitter earlier this week. It's since been re-tweeted more than 9,000 times.
Here's what we know about the lesser-known J.D. Scott:
1. He's been a celebrity impersonator.
Like his brothers, J.D. doesn't shy away from attention. According to his bio on the Scott brothers' website, he's performed in Las Vegas as a celebrity impersonator for singers Adam Lambert and David Bowie.
2. He's also into acting.
J.D. was a founding member of the Canadian sketch comedy ensemble YFG and also participated in the improv group Loose Moose Theatre Company, according to his bio.
3. He has a regular TV hosting gig.
J.D. is an online host for HGTV's behind-the-scenes coverage of "Property Brothers." He also hosts "All-American Amusement Parks" for Great American Country.
4. He was named one of the "Top 100 Men of Success."
J.D. got the honor from My Vegas Magazine in 2014. The blurb about him in the publication notes that he's also a global ambassador for World Vision.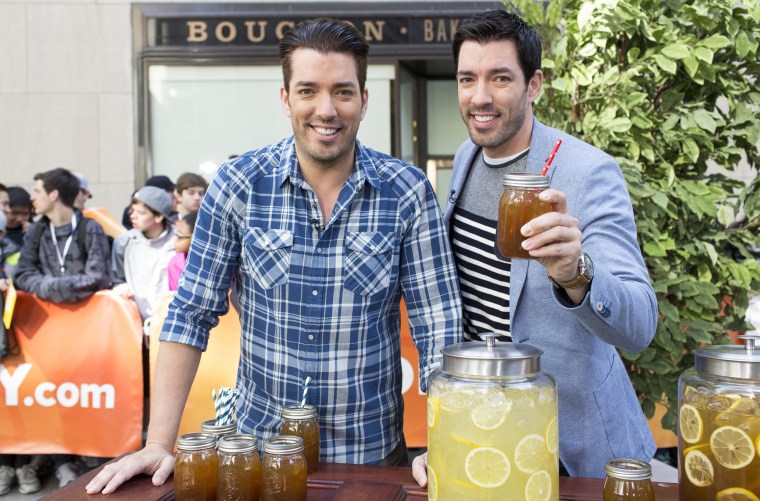 5. He has a loyal following.
J.D. has close to 50,000 followers on Twitter, where he bills himself as a "HGTV/Great American Country, Radio & Global Ambassador." He's got even more fans on Instagram with more than 66,000 followers.
6. He's since gotten rid of that emo haircut.
Sorry, Pete Wentz fans — J.D. has since gotten rid of his emo-style haircut — which the internet is particularly obsessed with. He made that clear on Twitter on Thursday. "The good old emo hair has been put to rest, it served its term," he tweeted.
And on Instagram, he wrote, "I was an Adam Lambert impersonator years ago which accounts for that awesome emo hair. Now I'm all @hgtv baby!"
7. He's in a relationship.
He recently shared this post celebrating his two-year anniversary with his better half, Annalee Belle, a model and makeup artist.
RELATED: 'Property Brother' Drew Scott spills engagement details on TODAY: He proposed via cake!
8. The internet is going wild over him.
Since his throwback photo has gone viral, the internet is going wild over his newfound discovery. Here's a taste: