Your turkey may be moist and delicious, but the Thanksgiving table makes the first impression.
Evette Rios from Latina magazine stopped by Studio 1A Friday with ideas for your Thanksgiving table (we didn't forget the kids!), to make your holiday one to remember.
Adult table
Menu cards
A beautiful menu goes a long way, and so does giving credit to whomever created the dish or recipe. It's all in the details that make the night more special.
RELATED: Our favorite thanksgiving day table settings
A day to give
The holiday isn't just about having gratitude, but also about giving back. Ask guests to bring anything they can spare to donate to Goodwill. Create a drop-off box to coordinate with your tablescape. You can choose to take the items for them at a later date, or make it a tradition as a family event.
Embroidered table cloth/table runner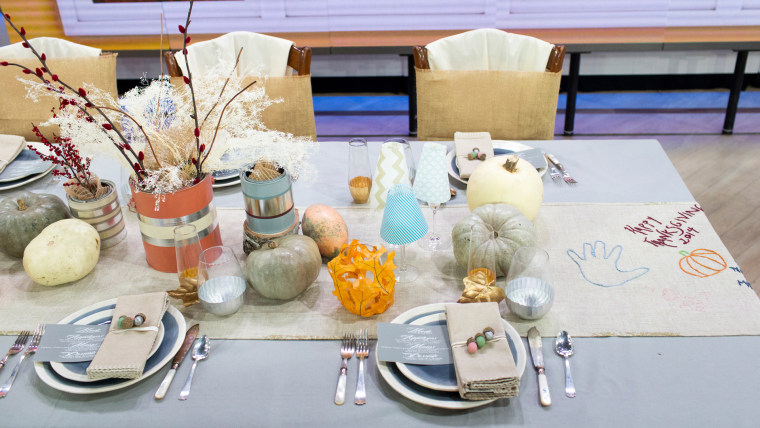 Every year, my family writes on a table runner (or a tablecloth) what they are thankful for. After Thanksgiving, my aunt embroiders the messages in the cloth (even the stains). It's a family heirloom we will keep for years.
RELATED: 21 days to get your home ready for the holidays: Make your home festive with these ideas
Paint cans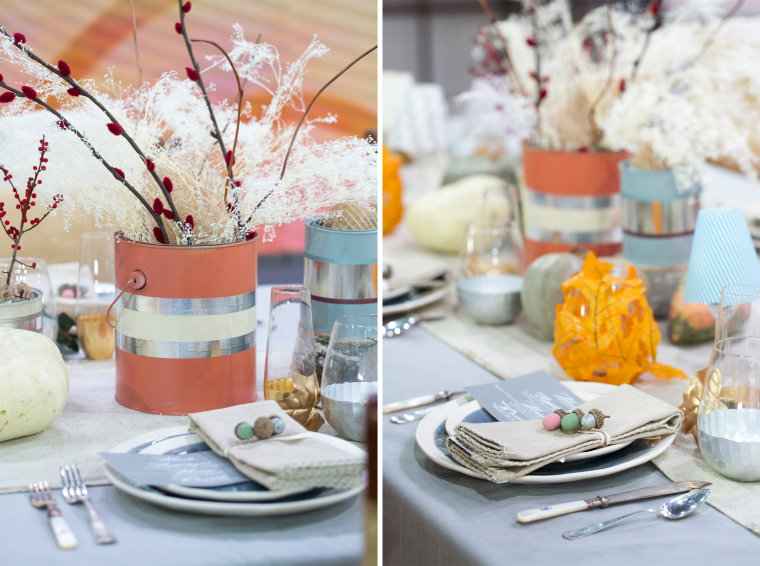 Need an inexpensive centerpiece idea? Take some empty paint cans and cover the exterior in colorful construction paper. Take some branches from the yard and add them to the can, then place the finished product in the center of the table for a colorful, fall vibe.
RELATED: 'Tis the season! Where to buy holiday cards
Chair covers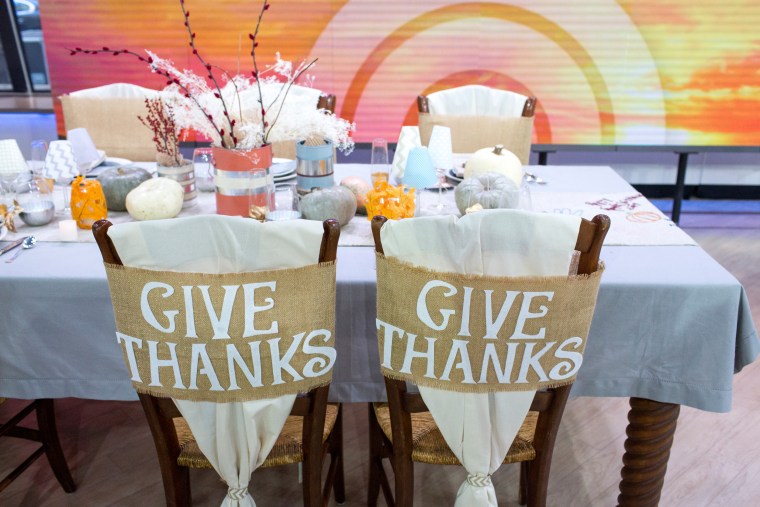 If you have ladder-back chairs, decorate the back with a message like "Give Thanks" for a simply and festive touch.
Kids' table
Turkey centerpiece
Add some fun at the kids' table by making a turkey centerpiece out of a paper bag. Fill the center with popcorn or candy for kids to munch on throughout the evening.
Crayons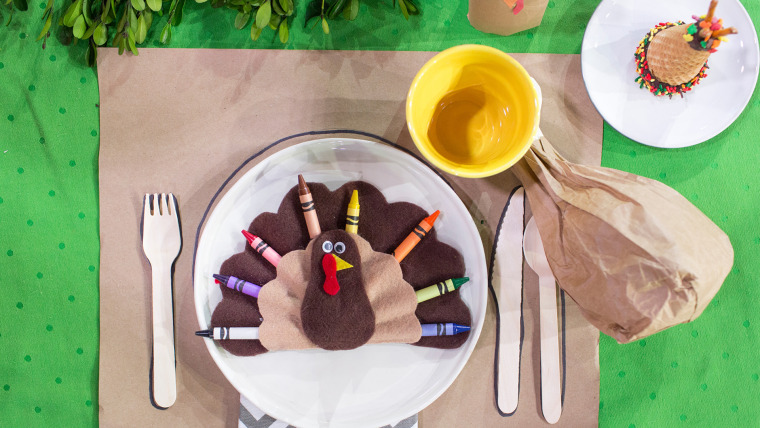 Place butcher paper as a tablecloth on the kids table, then place crayons throughout. The kids can draw and write what they're thankful for as a fun activity.