A pair of brothers who grew up loving "Toy Story" always thought it would be cool to have a room like Andy's from the movies.
Now one of them lives in an exact "Toy Story 3" replica, right down to the dartboard, the writing on the dry-erase board and the stickers on the door, thanks to a painstaking project that re-created the Pixar movie magic in real life.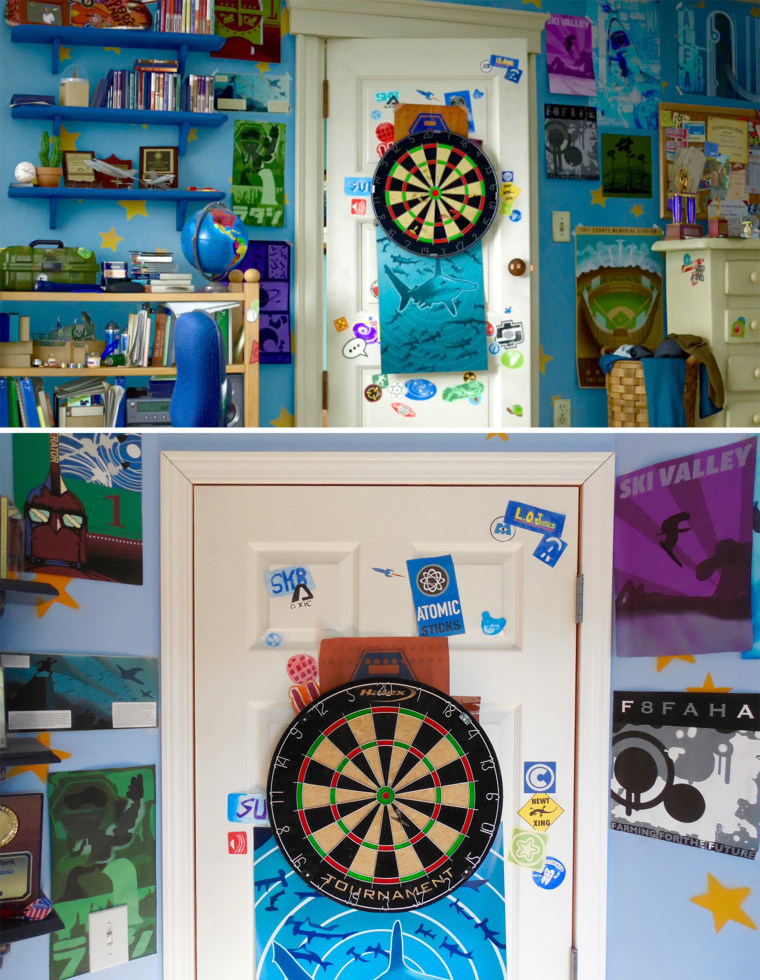 Morgan McGrew, 19, and his younger brother, Mason, 16, have brought Andy's room to vibrant life, which they showed on their Tumblr blog, The Pixarist. The Iowa siblings have been into Pixar films since they were toddlers and are in the midst of a project they started in 2011 when they decided to make a shot-for-shot remake of "Toy Story 3." The result is a room so attuned to detail it's hard to distinguish from still shots out of the movie.
"Toy Story 3 is our favorite film,'' Morgan told TODAY.com. "It never ceases to hit us in the feels. It is purely perfect in our opinion. We dreamed of having a room like Andy's as kids, so it was awesome finally catching that dream. It's really awesome getting to live in the world of your favorite film."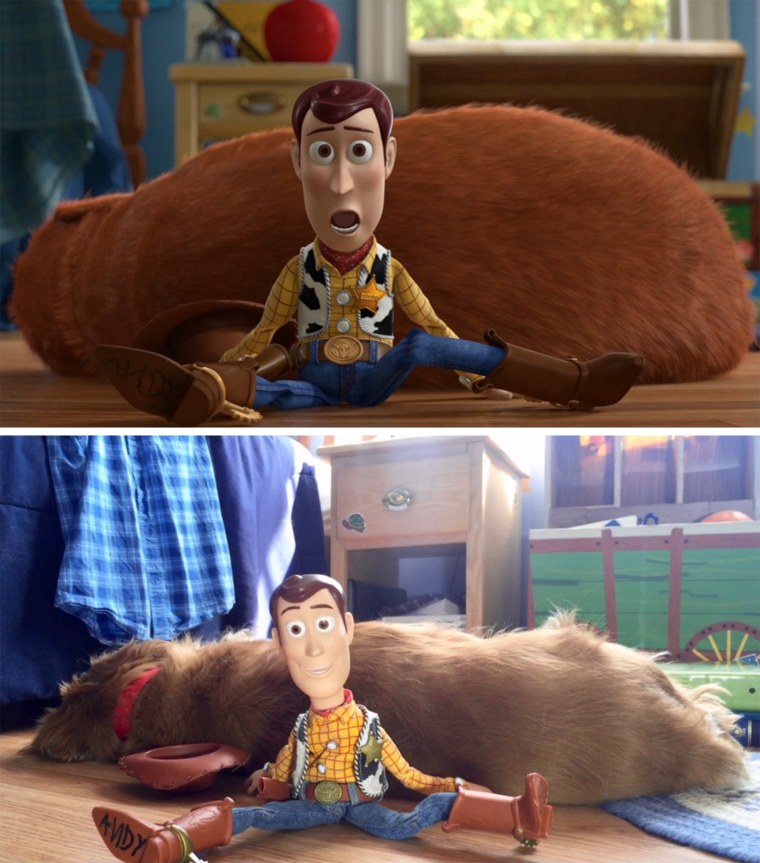 The room is being used for the film remake but also doubles as Mason's actual bedroom.
"It's quite cozy in there,'' Morgan said.
It took the brothers, four of their friends and their parents to get the job done. Rather than scouring to try to find identical items for the room, they made many of them.
"Everything was pretty hard to track down, which is why we basically created everything ourselves,'' Morgan said. "For example, my dad is an amazing woodworker, and he helped us create Andy's bed board. The desk used to be an old, broken brown desk. We refurbished it to look accurate to the film."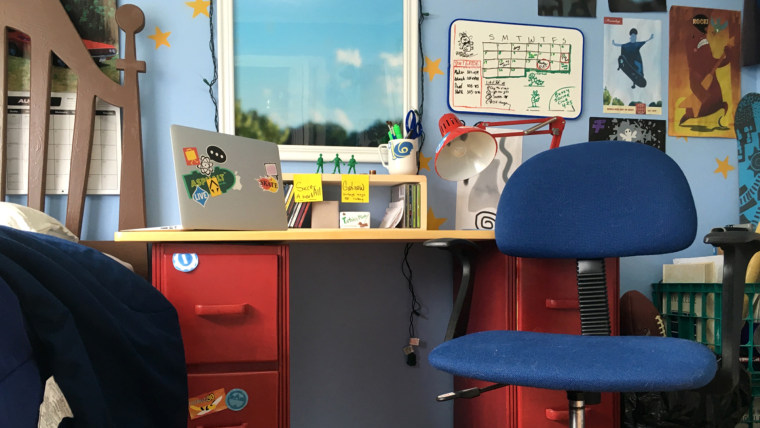 One of the key touches came from pure luck.
"I thought the dart board would be tough to track down, but it turned out to be pretty easy,'' Morgan said. "We happened to stop by a local thrift shop one day and there it was, in its original box, and for only $5."
Morgan declined to reveal how much it all cost, saying, "It took a little more than we planned on spending, but it wasn't outrageous."
Some of the smallest details were the most fun to create for the siblings.
"If I had to pick the most enjoyable part, it would have to be when we decorated his door,'' he said. "It was so much fun placing the stickers and posters in the correct places."
The room has blown away Pixar fanatics getting to see one of their favorite movies come to life.
"My brother and I have been blown away by the reactions to our passion project,'' Morgan said. "We honestly never even dreamed that so many people would be so interested in it."
Follow TODAY.com writer Scott Stump on Twitter.