Divorce isn't easy for anyone, but imagine being forced to continue filming a popular TV series with your ex.
Former spouses Tarek El Moussa and Christina El Moussa are doing just that in new episodes of "Flip or Flop" beginning later this month — and they admit it can be "awkward."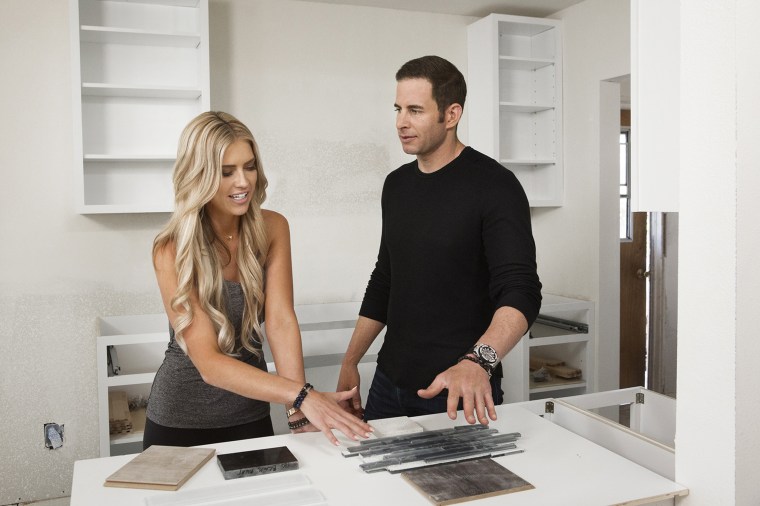 "Flipping houses put us in the spotlight, and while it was tough before, now the pressure is really on," Tarek, 36, revealed in an HGTV press release. "We're still trying to figure out how all of this is going to work."
"It's all new territory," said Christina, 34. "When our marriage fell apart it was more public than we could have imagined. But we're picking up the pieces and we'll still work together to support our kids."
The real estate agents-turned-TV hosts shocked fans when they separated in a public split in December 2016 after seven years of marriage. They finalized their divorce this past January.
While shooting the new episodes of their hit HGTV show, the former couple, who share a daughter, Taylor and a son, Brayden, realized working together may be harder than they anticipated.
"This would be awkward for any exes," said Christina. "Since we have to see each other every day it's beyond awkward. I'm planning on staying friendly and keeping things light."
Unfortunately for Tarek, working with his ex-wife isn't the only challenge he's facing.
On Thursday, the realtor took to Instagram with a photo of himself sitting on an MRI machine to share the "awful news" that he'd recently suffered another back injury.
"Life has been going so well and I've been so happy and healthy! Unfortunately .... I injured my back again ... it's very scary," he wrote, adding that he was "very down" about it.
But the TV personality, who's also battled two types of cancer in the past, vowed to face his latest setback with determination.
"It is going to take a lot of positivity and strength to go through this a second time. I will stay positive and I will fight to get healthy again. I appreciate all the support," he wrote.
"Flip or Flop" returns May 31 at 9 p.m. EDT/PDT on HGTV.