As the editorial director for an interior design blog, Brady Tolbert knows how to think big, even when the space itself is small.
Tolbert, 29, moved into this Spanish-style apartment in Los Angeles a little over a year ago, and the updates that he's made really help it shine — especially in the kitchen.
"The kitchen was one of the first things that I knew I wanted to update," Tolbert told TODAY. "That was kind of what kicked off the whole process."
According to Tolbert, the first big fix definitely needed to be the floor.
When he moved in, the linoleum was very old, but after the landlord replaced it with something less than lovely, Tolbert took action.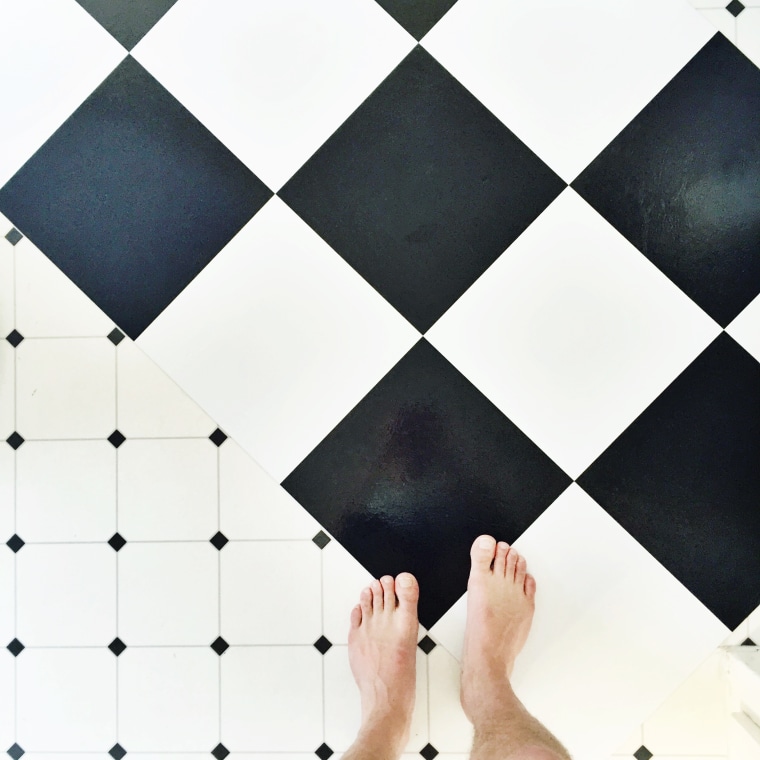 "I found an option of peel and stick tile, the one I got was from Overstock.com and about $50," said Tolbert. "I ended up doing it in one weekend and it took about six hours."
After seeing what a difference this budget-friendly and a quick update could make, Tolbert moved on to a fresh coat of paint.
The difference that these small changes made in the space is truly astonishing.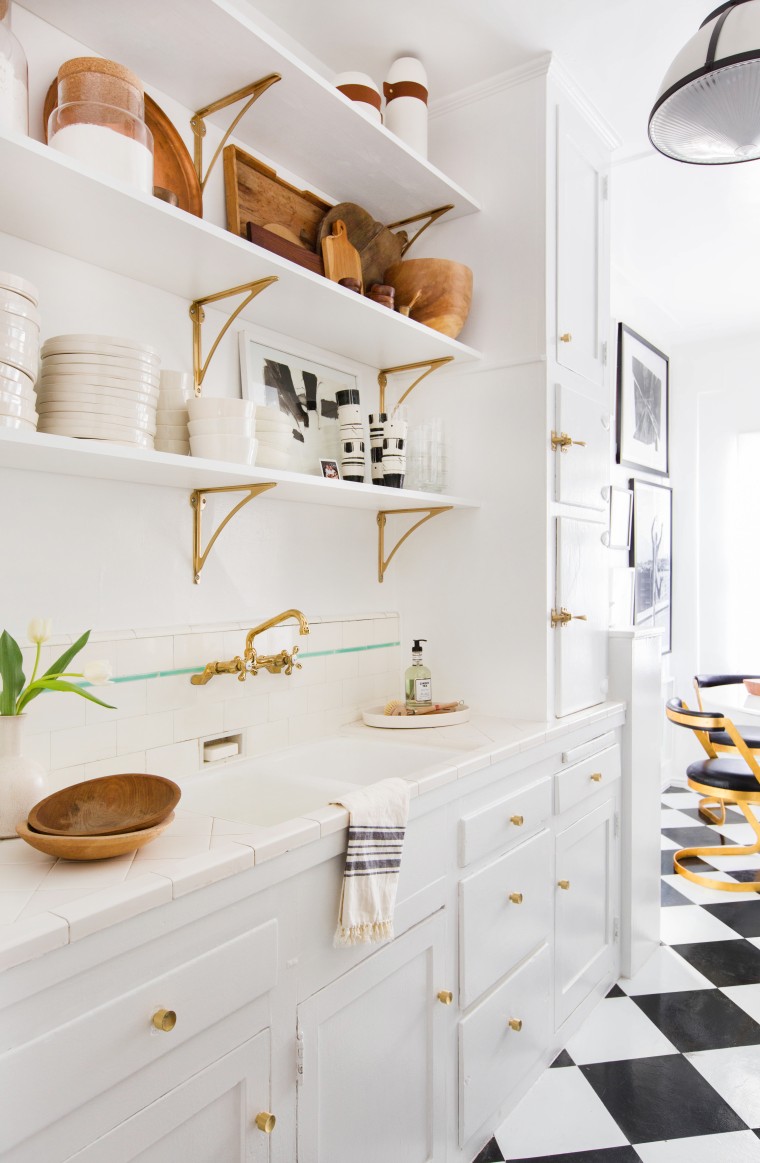 "I also installed some open shelving because I didn't have very much storage and the storage I did have just wasn't as functional as it could be," said Tolbert. "The shelves now go all the way up to the ceiling and provide a ton of space. "
One of the most dramatic aspects of the space is the gallery wall. Tolbert emphasizes that, while you wouldn't think a floor-to-ceiling gallery wall would make a space feel larger — it really does.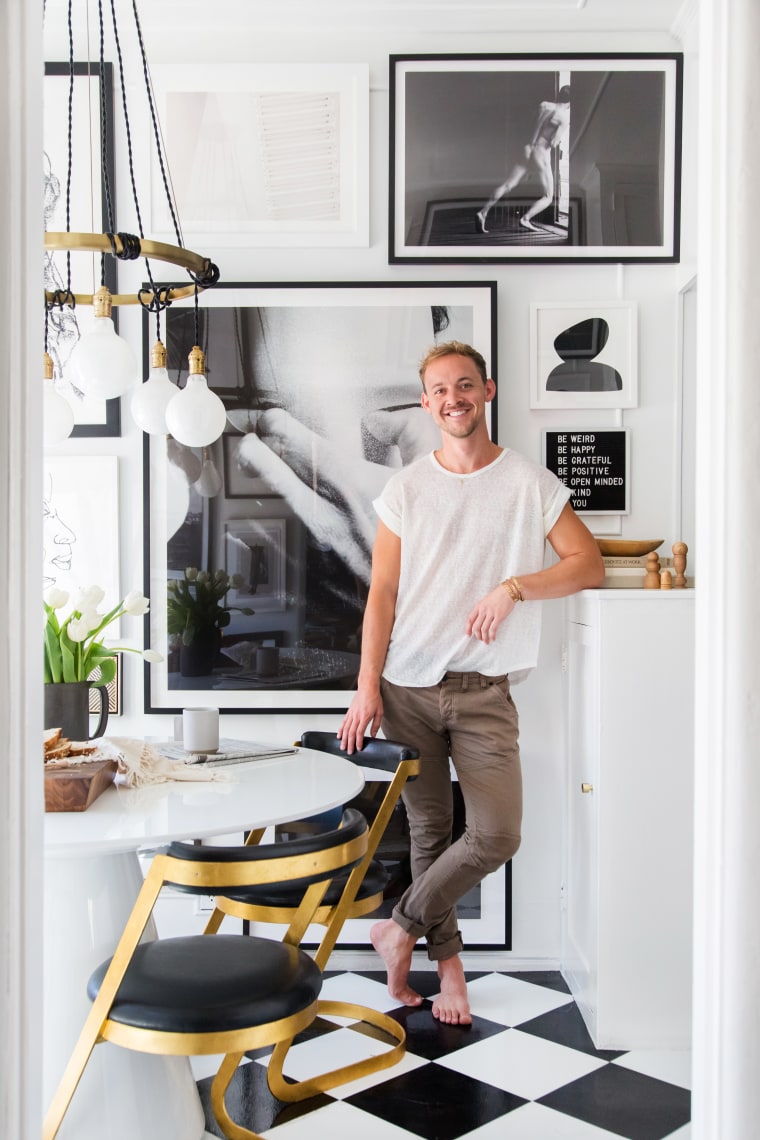 While some of the art was from Tolbert's friends, he found the majority of pieces at flea markets and on Minted.com, which specializes in customizable sizes and framing.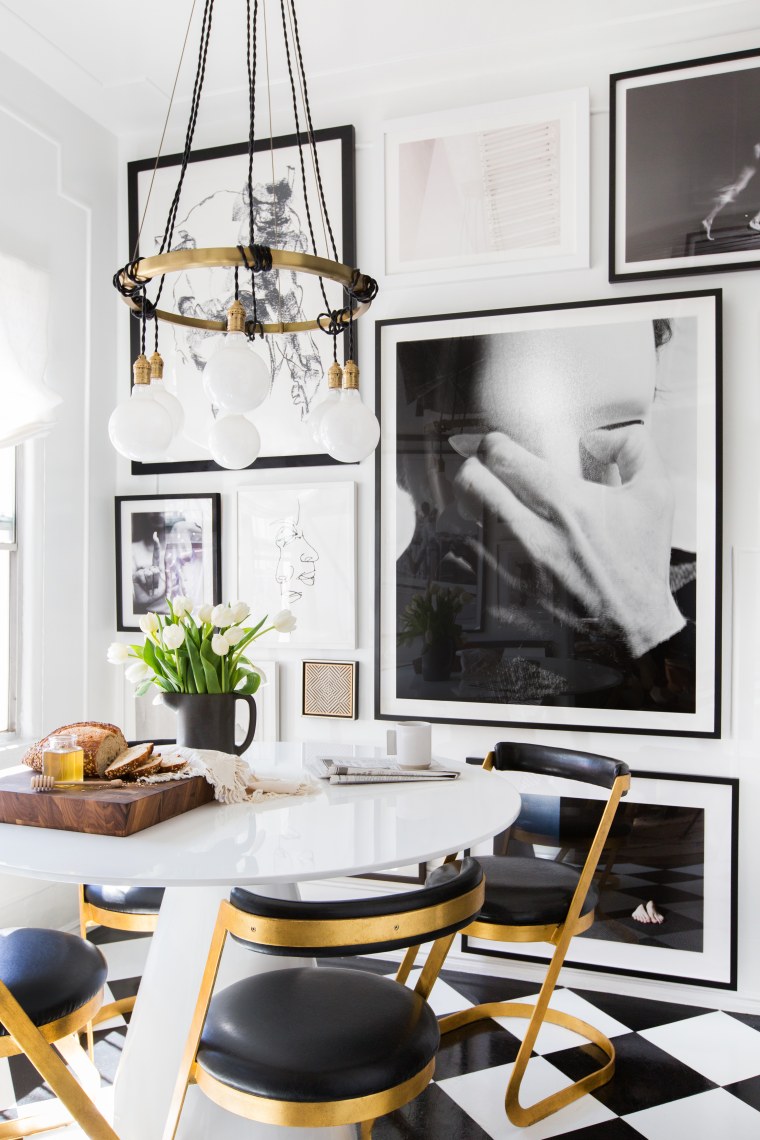 The secret to making the gallery feel cohesive?
"All of it is really tonally similar even those though there's so much going on," said Tolbert. "Keeping everything black and white really helped bring it all together."
Overall, Tolbert proves that spaces can be completely remade to fit your champagne tastes, even if you're on a beer budget.
RELATED:
See what this cave-like kitchen looks like after a bright, sunny makeover