Here's a home that belongs to a different era, even though it was built in 1992.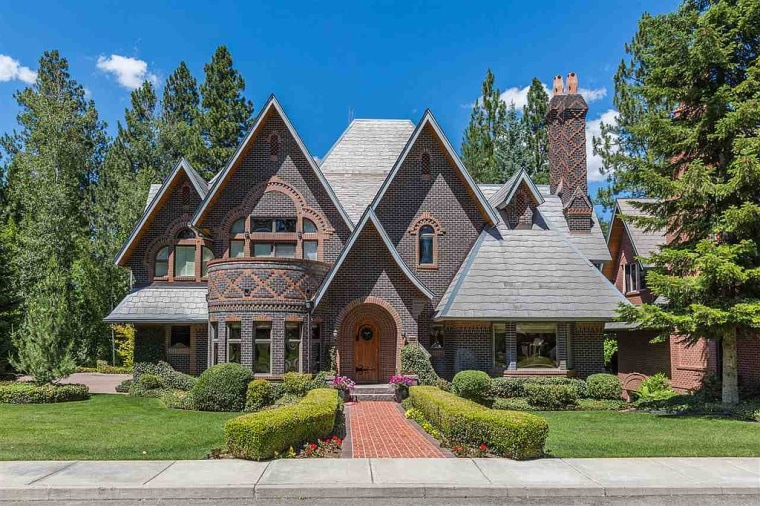 The architect, Glen Cloninger, is known for his "storybook" style, and this home where he lived with his wife, Pam, looks like it could be the backdrop for a million magical stories. "Our street has mostly his homes on it, but they look like old historical homes," she said.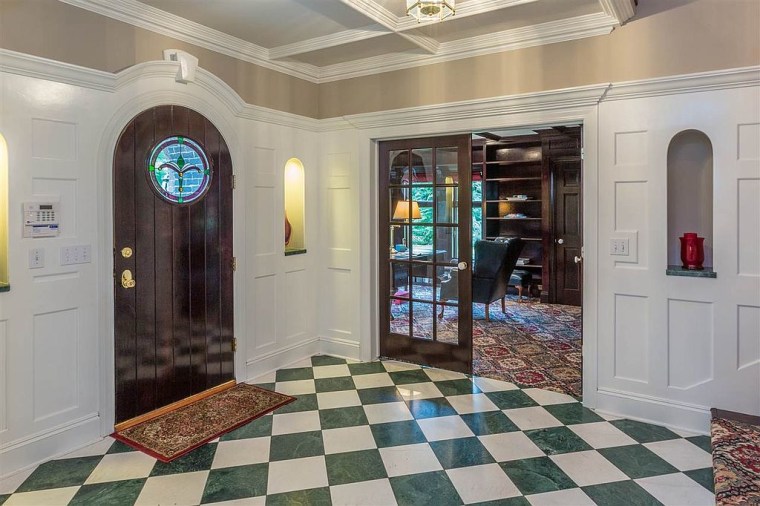 It has the grandeur of a manor in 6,116 square feet, with enchanting details, from intricately fashioned brickwork on the chimneys and around the windows, to elegantly coffered ceilings and paneling inside.
"He hired brick masons and stone masons who were mostly retired and knew the art of it," Pam said. "And you don't see that kind of woodworking in this day and age."
RELATED: This home looks like it's straight out of 'Snow White' — inside and out
Now on the market for $875,000 with listing agent Peggy McCartney of John L. Scott Real Estate, the home has five bedrooms and five bathrooms, including a master suite with a luxury bathroom and a private balcony.
Green-and-white marble checkered floors in the grand foyer set the scene for a decadent-yet-comfortable theme throughout the home. The foyer leads through French doors to a wood-paneled library with walls of built-ins and a curved set of seven windows facing the front yard.
The living room and formal dining room are equally stunning, with green marble floors and a marble-front fireplace. The kitchen is all clean lines and white cabinets, with ties to the rest of the home with its coffered ceiling and green marble floor, island and countertops.
A breakfast nook includes a rounded-window layout similar to the library. It sits adjacent to a cozy family room with a fireplace and a wall of windows that opens onto a deck ideal for reading storybooks while taking in the verdant backyard.
Photos by Ryan Lindberg of TourFactory
Related: