The palatial New York penthouse condo belonging to Joan Rivers went up for sale Monday and the $28 million property comes with a description that matches its owner: It's colorful, larger than life and has had plenty of work done.
Her daughter, Melissa Rivers, decided to put the home up for sale shortly after the death of the comedienne, who won a Grammy on Sunday for best spoken word album for her 2014 memoir, "Diary of a Mad Diva."
Rivers, who had lived in the Upper East Side home for 25 years, gave TODAY a glimpse of her four-bedroom, four and one half bath home in 2011.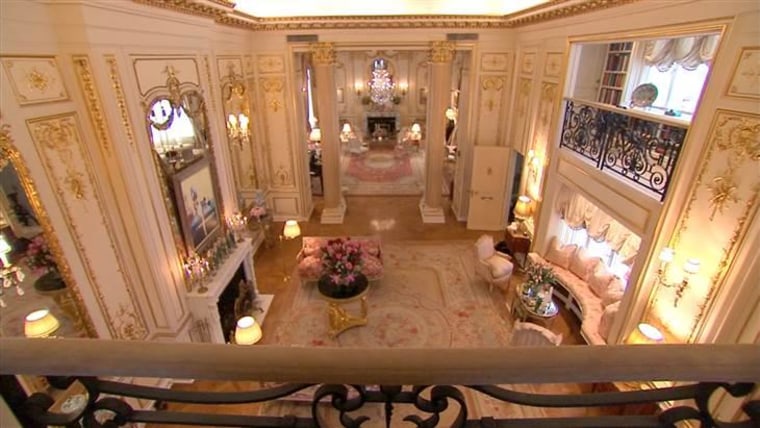 "Somebody said that a woman's bedroom should look like a bordello," she said while providing the tour. "This is my main closet which, again, for a New Yorker, this is huge."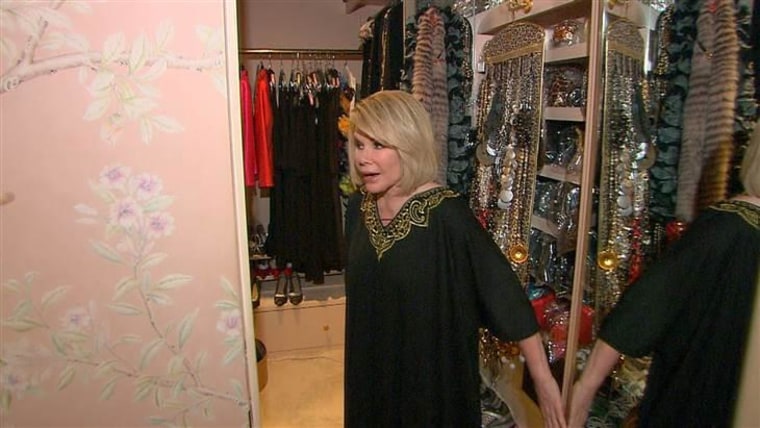 Formerly a gilded age limestone mansion, the building was converted to nine condominiums in the 1930s and once boasted Ernest Hemingway as a tenant.
"This is a very private building so having this boutique aspect is something that is incredibly unusual in New York," said Leighton Candler of the Corcoran Group.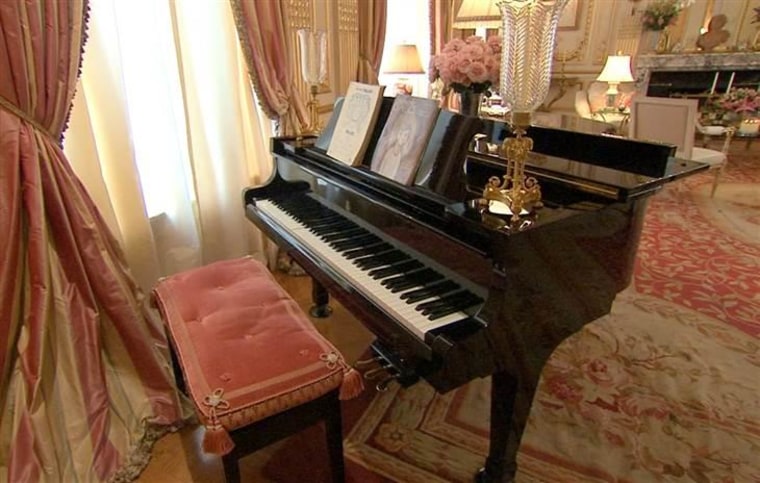 Rivers' home spans the building's top three floors, includes more than 5,000 square feet and features ceilings that soar 20 feet high. It has a music room, salon and a grand ballroom where she hosted ultimate parties with guest lists that have included Nancy Reagan, Martha Stewart, Steve Forbes and Regis Philbin.
The $28 million price tag also includes a view of Central Park below.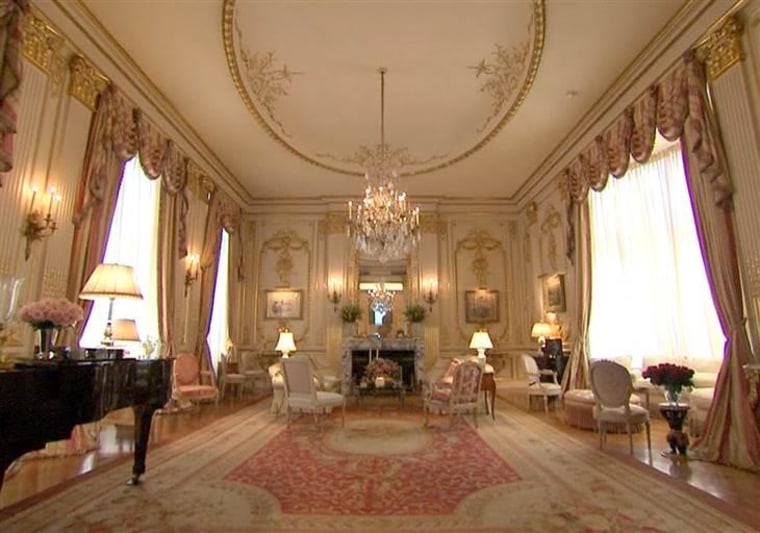 "I would say that it is a terrific value," Leighton said. "You have these incredible details which you never find anywhere. It's probably Manhattan at its best."