If you've ever spent time looking at real estate pictures, you know they start to all look the same. Oh look, another fireplace. And there's an island in the kitchen — groundbreaking!
But one realtor decided to make his listing stand out. To jazz up the photos of a two-bedroom, one-bathroom home in Granbury, Texas, Casey Lewis of CearnalCo Realtors had someone dress up in a T. rex costume and make cameos in shots around the house.
And the results are priceless.
"This was an idea I had years ago and just had to wait for the right client and right property to highlight," Lewis told TODAY Home.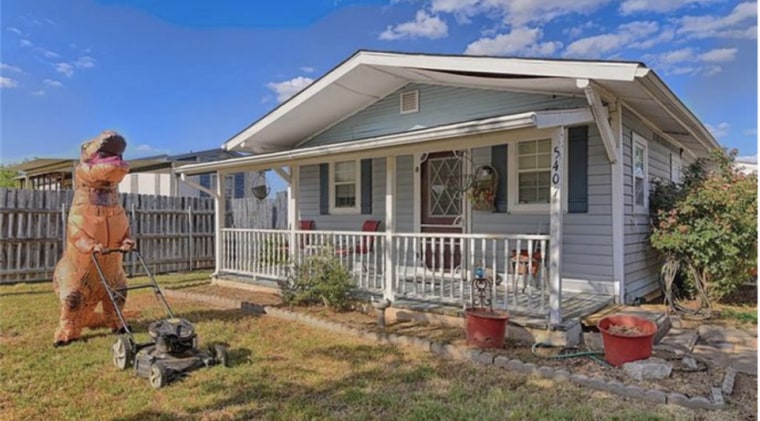 While the pictures got tons of media exposure and brought millions of views online, the media attention didn't really make a big difference in the sale. Lewis he said the home sold in just two days — way before any of the buzz around the pictures really took off.
"I did receive numerous requests for information, showings and offers after we were already under contract to sell the home," he said.
But the T. rex certainly shows the place off well.
The kitchen is spacious enough for the dinosaur to move around freely.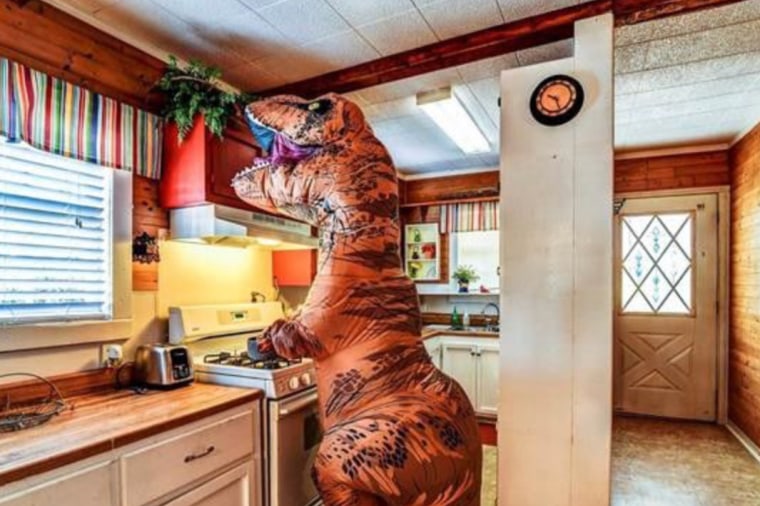 The bedroom is cozy enough for the prehistoric beast to relax.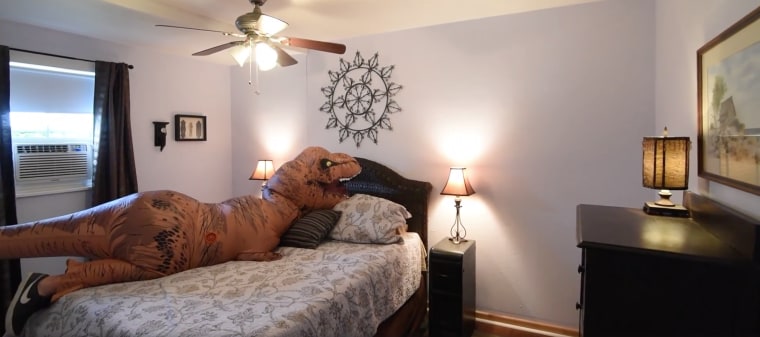 He even fits quite comfortably in the tile shower.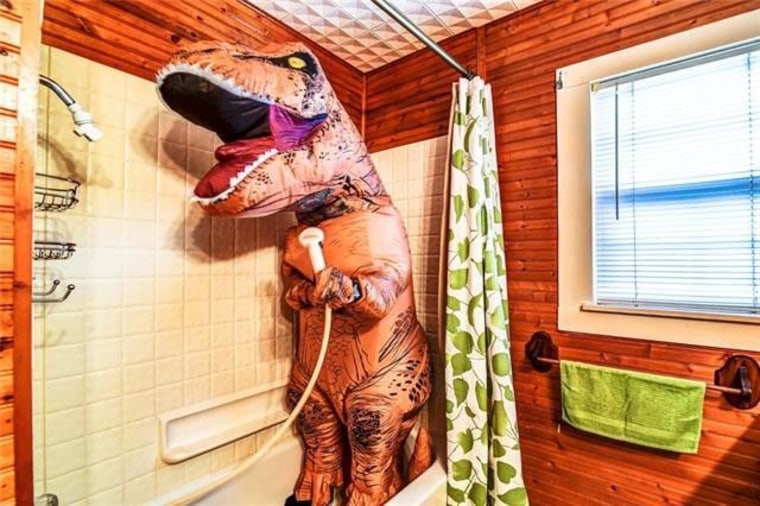 Of course, one of the most attractive features of the property is the water-adjacent location, which is great for dinosaurs (and humans) who like to fish.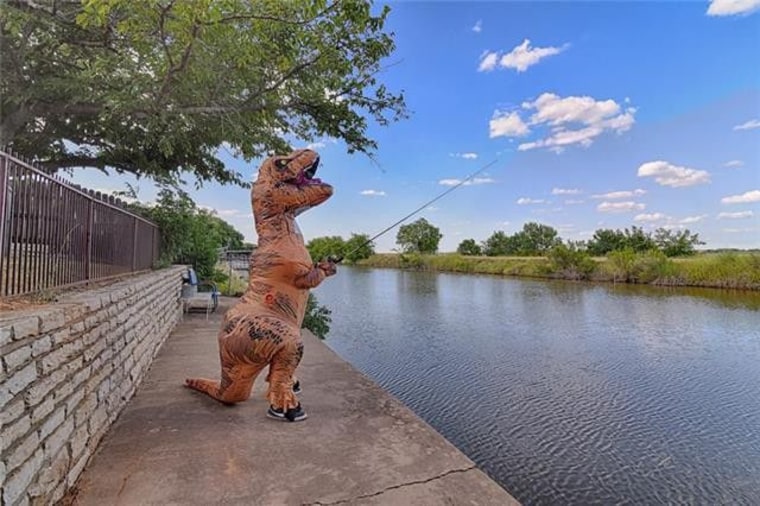 The trend of T. rex costumes has seen a surge in popularity lately, especially for funny viral pieces. Last year, a bride dressed up like one to surprise her groom before the ceremony. And in 2016 a pair created a popular video series involving a T. rex attempting to perform human tasks like going grocery shopping and ice skating.
As we can tell from the latest pictures, dinosaurs are really into real estate, too!