Forget about the tree: There's an entire forest growing in a 1,200-square-foot apartment in Brooklyn!
Summer Rayne Oakes, 33, a model, author, entrepreneur and eco-activist, created a green oasis in her New York City apartment about eight years ago when her roommate moved out. A self-professed "crazy plant lady" with a degree in environmental science and entomology from Cornell University, Oakes jumped on the opportunity to embrace her passion for bringing nature indoors, starting with the empty room in her apartment.
Take a 360 tour of this plant-filled apartment here:
Use the mouse to guide your way through space and click on the circles to reveal additional details and information. You can use your VR set or cardboard VR headset for a fully immersive experience.
Note: Some of the items featured in this 360 tour were hand-picked by our editorial team because we love them - and we hope you do, too. TODAY has affiliate relationships, so we may get a small share of the revenue from your purchases. Items are sold by the retailer, not by TODAY.
It all began with an almost 4-foot-tall fiddle-leaf fig, a relatively easy indoor plant to grow. "I feel like one of the best ways to warm up a home is get another living, breathing entity in there. For me, it wasn't another roommate but a plant," Oakes told TODAY Home.
Before she knew it, the tree grew to the ceiling, towering more than 14 feet tall. Seeing that plant thrive sparked an obsession for the nature-lover, who now has more than 670 plants in her apartment. "It's become an avocation for me," Oakes said. "I love it and it brings me joy and if that's considered an obsession, then sure, I'll take it."
Oakes' indoor forest in the city became a respite for the rural Pennsylvania native, who grew up on five acres of land where she cultivated crops as a child. "I feel like I was always that girl who brought nature indoors," she said. "It's important to bring some of that green inside and give yourself an oasis. That helped to give myself a sense of place and a sense of peace in an area that's not peaceful."
But still, how did she make them all fit? Oakes said creative solutions helped her pack more than 150 different species of flora, such as curry, mint, sage and pineapple, into various corners of her home. Her first project was a Mason jar garden she crafted with her father, who had just retired and helped her design a unique place for herbs.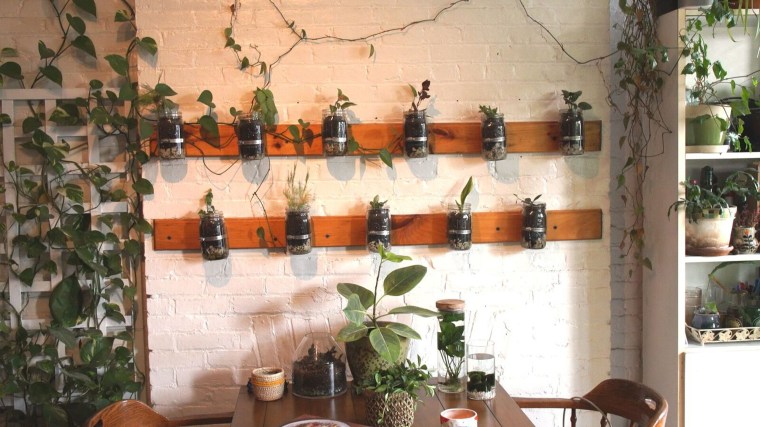 "All it took were some hose claps, Mason jars, soil, stones and found wood," Oakes said. "It was literally the most fun I'd ever had with my dad. He calls me up now to ask, 'What's the next project we're going to do?'"
The next one turned out to be a vertical swing garden, made from scrap wood, rope and an old broom, which she hung in the kitchen by a large window with north-facing light. She notes that when bringing a new plant home, owners should consider the plant's needs first before insisting it fit in a specific place, such as: Where is the natural light? How often will the plant be watered? How much water does it require?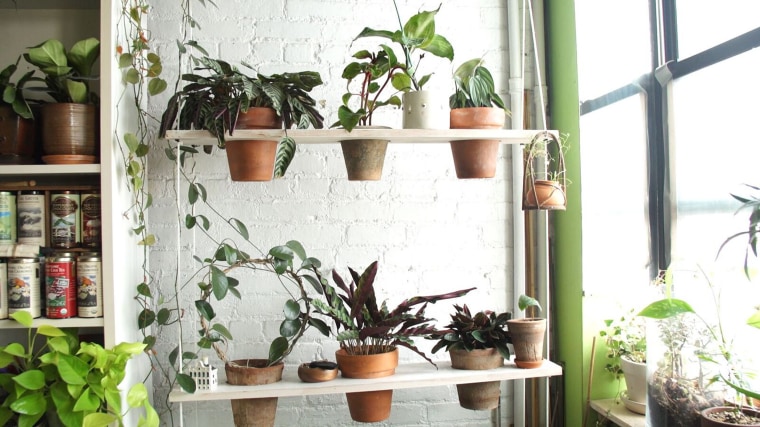 The rest of Oakes' hardworking kitchen is filled with hanging terrariums, mini greenhouses, a DIY drawbridge herb garden — even an under-the-sink worm compost bin.
In her bedroom, Oakes has an entire "living wall" of greenery — 85 plants in total — which she installed with its own sub-irrigation system, LED lighting system and a direct connection to her sink.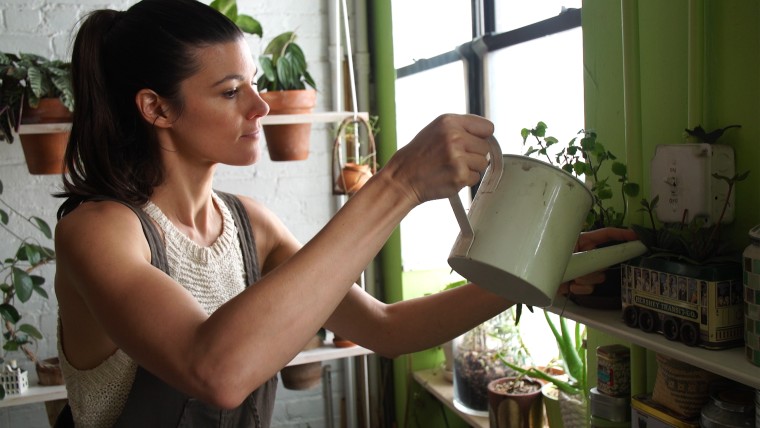 The garden even made its way into her closet. The south-facing light from a nearby window made it the perfect spot for an herb and vegetable garden. The green guru managed to cultivate sweet potatoes, bananas and even small pineapples in a space most city residents would reserve for Manolo Blahniks.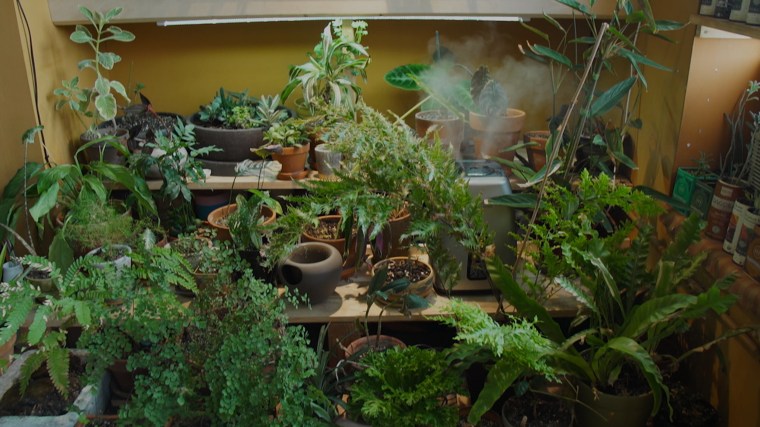 But Oakes' passion also requires maintenance — something she considers a source of relaxation rather than a chore. "There is definitely work involved, you can't put a plant in a corner and forget about it," Oakes said. "But I look at it more as a moving meditation." She spends 30 minutes each day watering her plants and calls Sunday her "holy day."
"That's the day I only reserve for me and my plants; it's very rare that I give out one of my Sundays."
She'll spend up to eight hours caring for them: re-potting, clipping, pruning and watering with a 150-foot retractable hose.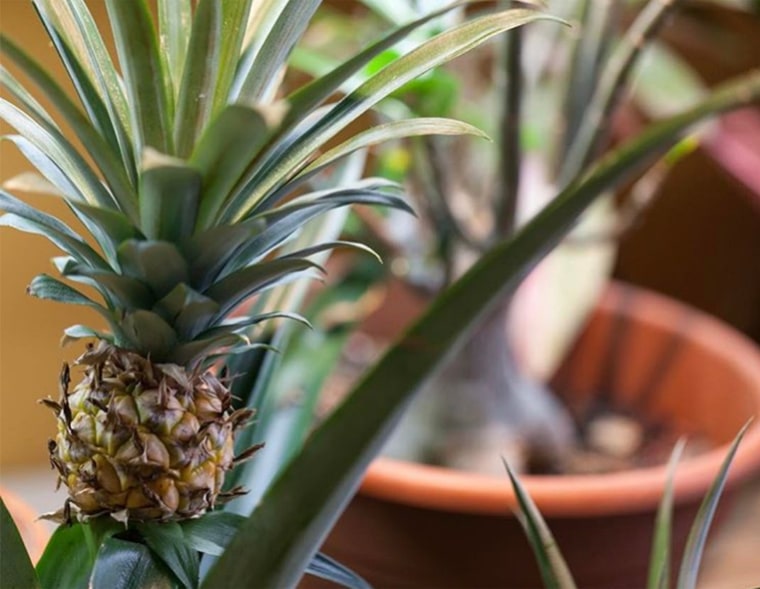 Oakes has since moved some of her edible plants to a community garden nearby where she teaches others to harness their green thumb. "There is this inclination for us to connect with other living, breathing entities, other elements of nature," she said. "Plants really fit and fill that role."