Mixing patterns is the latest hot trend in home decor, but doing it properly can be a tricky balance. Here, designers share the best and most beautiful ways to make unexpected pairings work in your home. 
Play with scale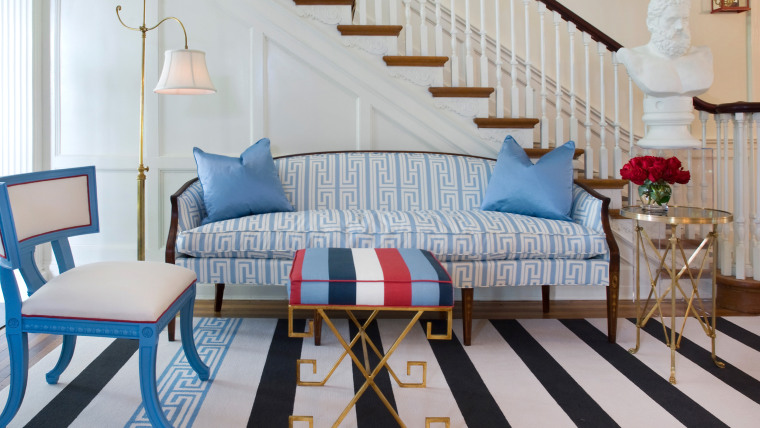 Try balancing larger patterns with smaller designs, as designer Tobi Fairley did in this room. The big, old stripes— seen here on the rug and ottoman — are only enhanced by the smaller, intricate Greek key pattern on the sofa and rug.

Give a big pattern the spotlight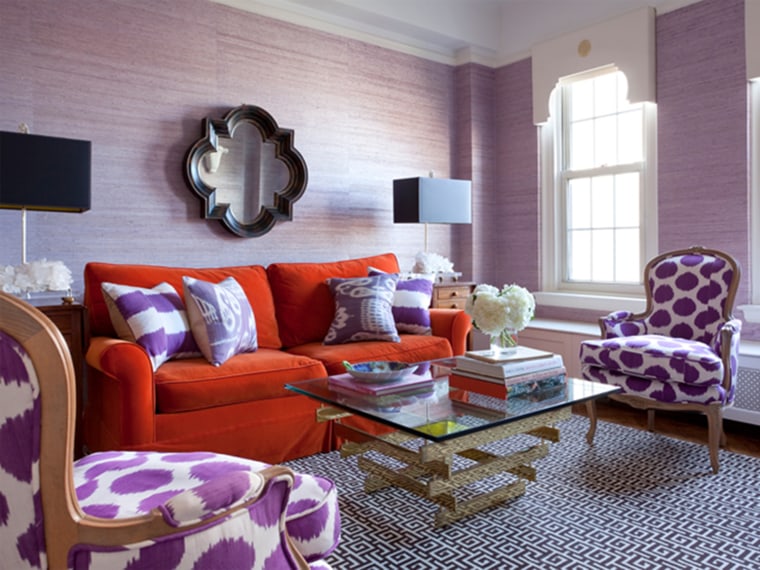 Let your favorite large-scale print take the lead in your room, then add two smaller patterns in complementary colors, as shown here in this dramatic living room by designer Lilly Bunn.

Experiment with textured solids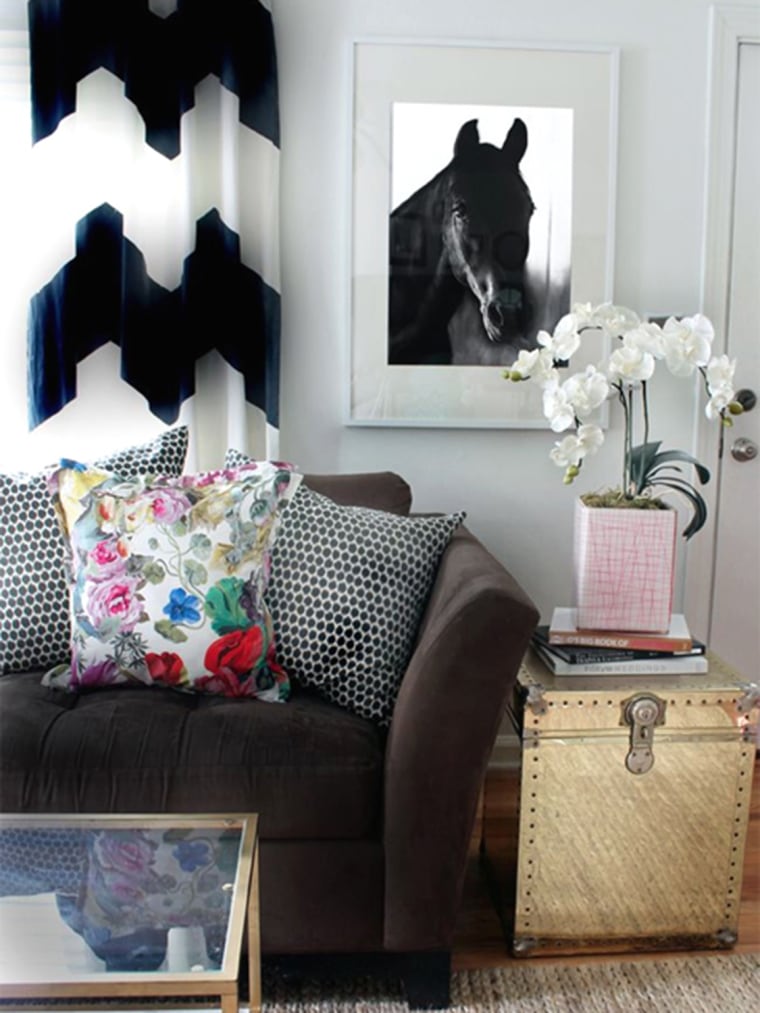 Not totally comfortable mixing chevron and floral? Consider using solid-colored pieces with lots of texture — think corduroy, velvet or grasscloth. They give the illusion of pattern without overwhelming a space— or you. Take a cue from interior designer Kristin Jackson, who brought in a nubby sisal rug to to play against patterned drapes and pillows.

Choose the same color intensity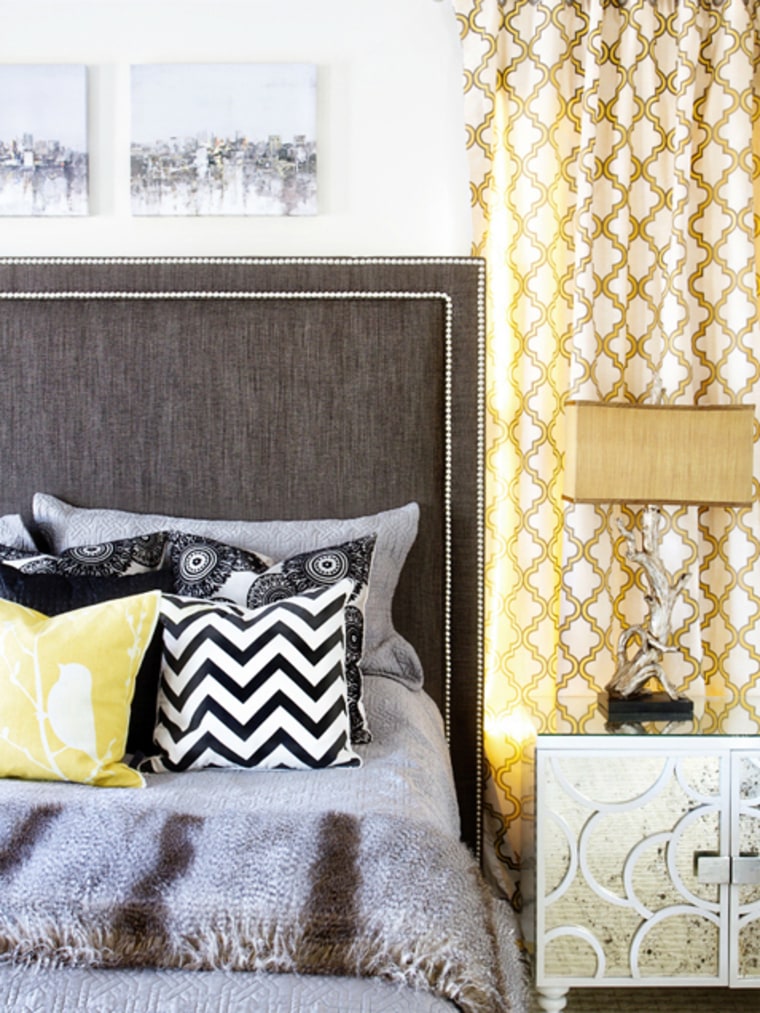 To make a bunch of different patterns work together, select pieces with the same saturation, or amount of color. In this master bedroom from The Lettered Cottage, vivid gold quatrefoil curtains hold their own against striking black chevron throw pillows, a striped faux fur blanket and a mirrored nightstand with circular fretwork.

Add a neutral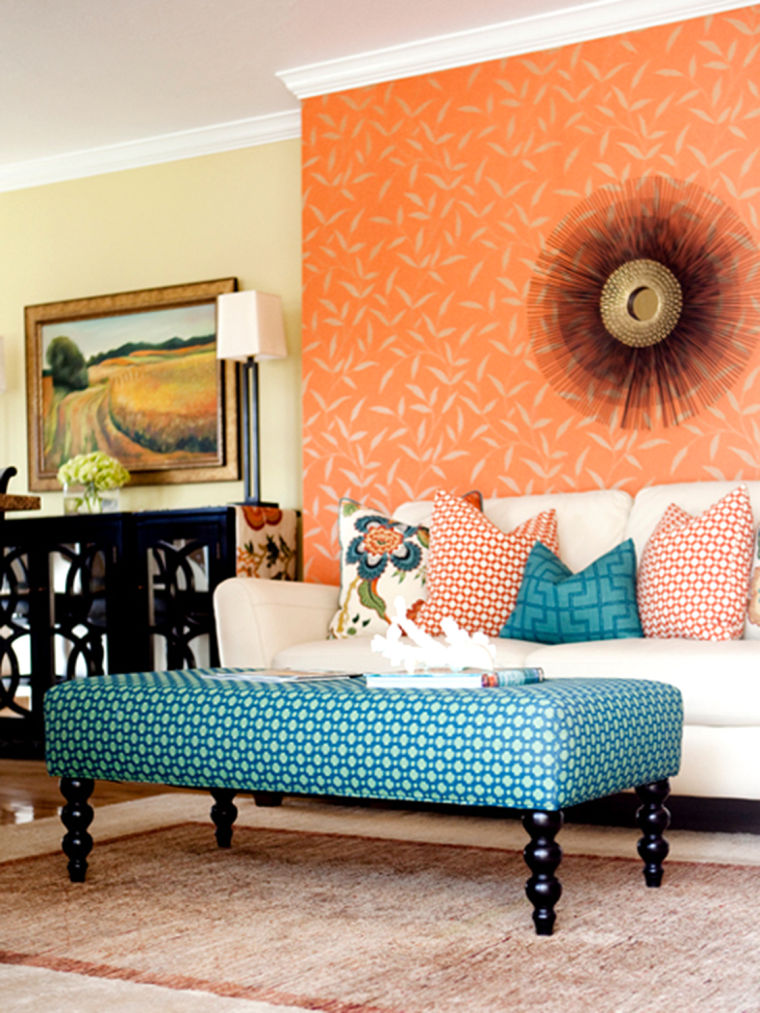 A neutral solid color breaks up bright patterns and supports them. In this living room by designer Caitlin Wilson, a beige sofa underpins lively turquoise and orange patterns.

Unify with a third pattern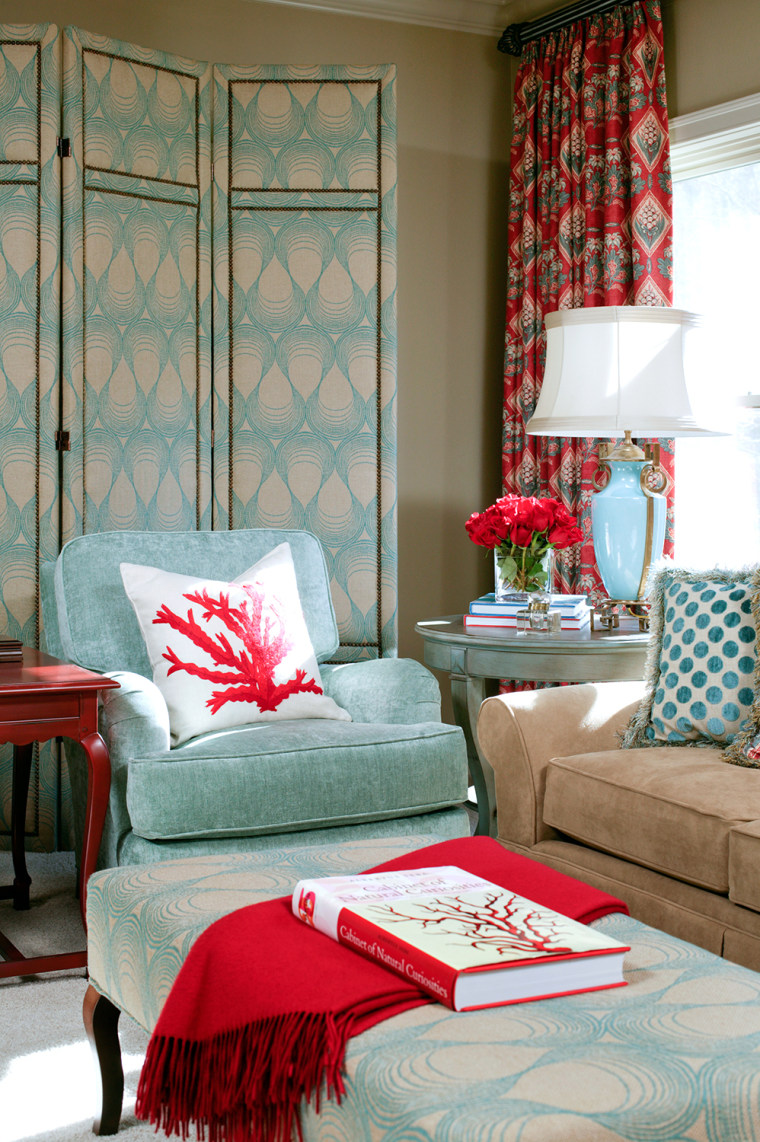 Use two simple patterns in contrasting color schemes — like turquoise and red — then combine both colors in a third pattern. Multicolored ikat drapes pick up the turquoise and red elements in this modern living room designed by Tobi Fairley.

A version of this article originally appeared on iVillage.