TODAY guests and correspondents displayed a lot of holiday cheer this morning, posing with merry props for the behind-the-scenes photo booth. Up first: TODAY's Natalie Morales and Willie Geist, followed by TODAY national investigative correspondent Jeff Rossen.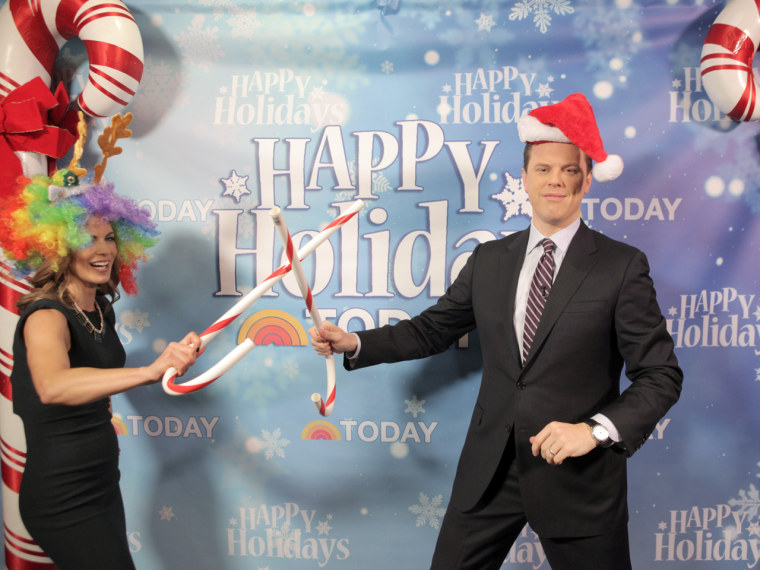 After offering his expertise on must-buy holiday gifts for viewers, Tyler Thoreson, VP of men's editorial and creative at Gilt Groupe, marched with his own sugary props.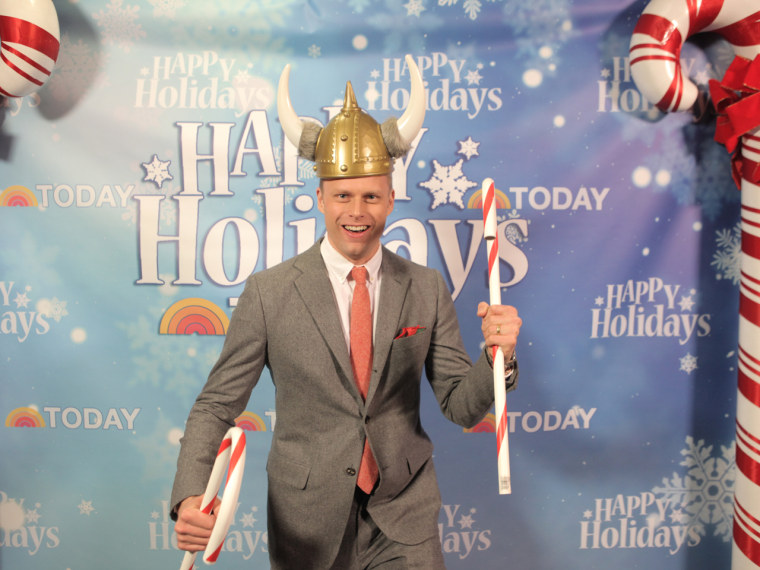 Jason Kennedy posed with a stuffed puppy for the camera.
And next in the booth: producer Josh Davis, sporting garland and a Santa hat.
Last but not least: Actor-comedian Finesse Mitchell gives us a big holiday grin.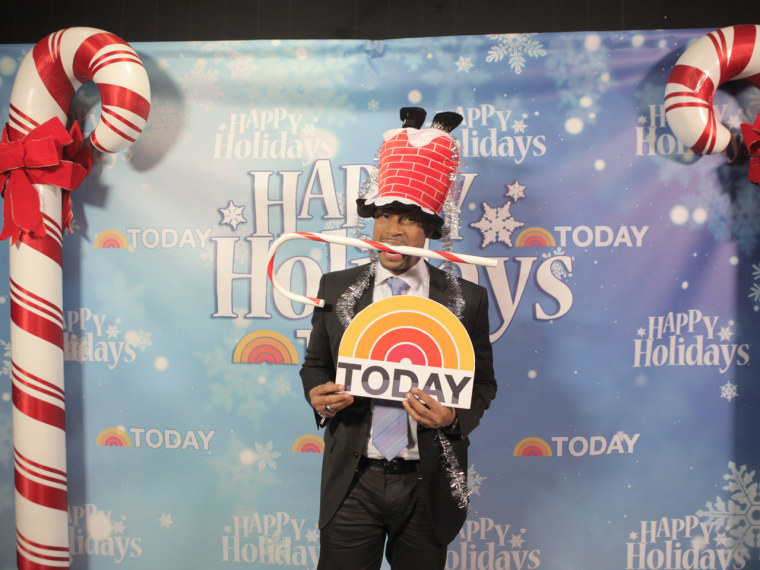 More from TODAY's photo booth: