Here's a perfect place to sip sweet tea and gossip with girlfriends.
This bed-and-breakfast in Natchitoches, Louisiana, was used as the fictional home of the Eatentons in the 1989 film "Steel Magnolias," and its full of charm — just like the movie and its characters.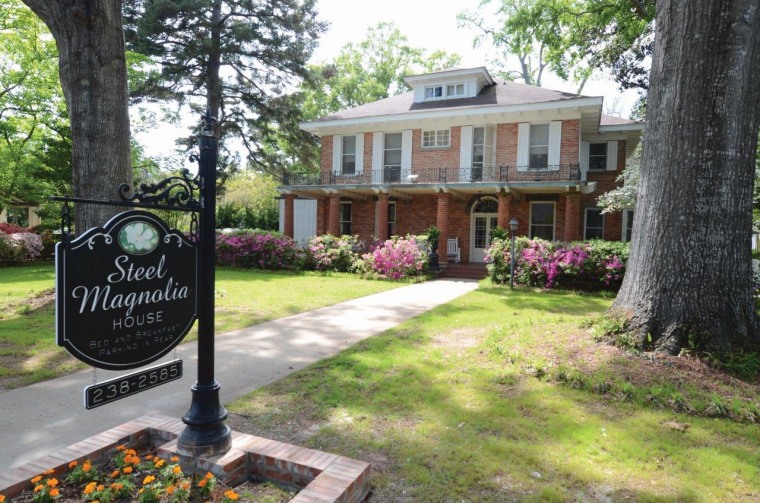 While the Steel Magnolia House has been a B&B since 2014, the property recently got a publicity boost thanks to a feature in Southern Living.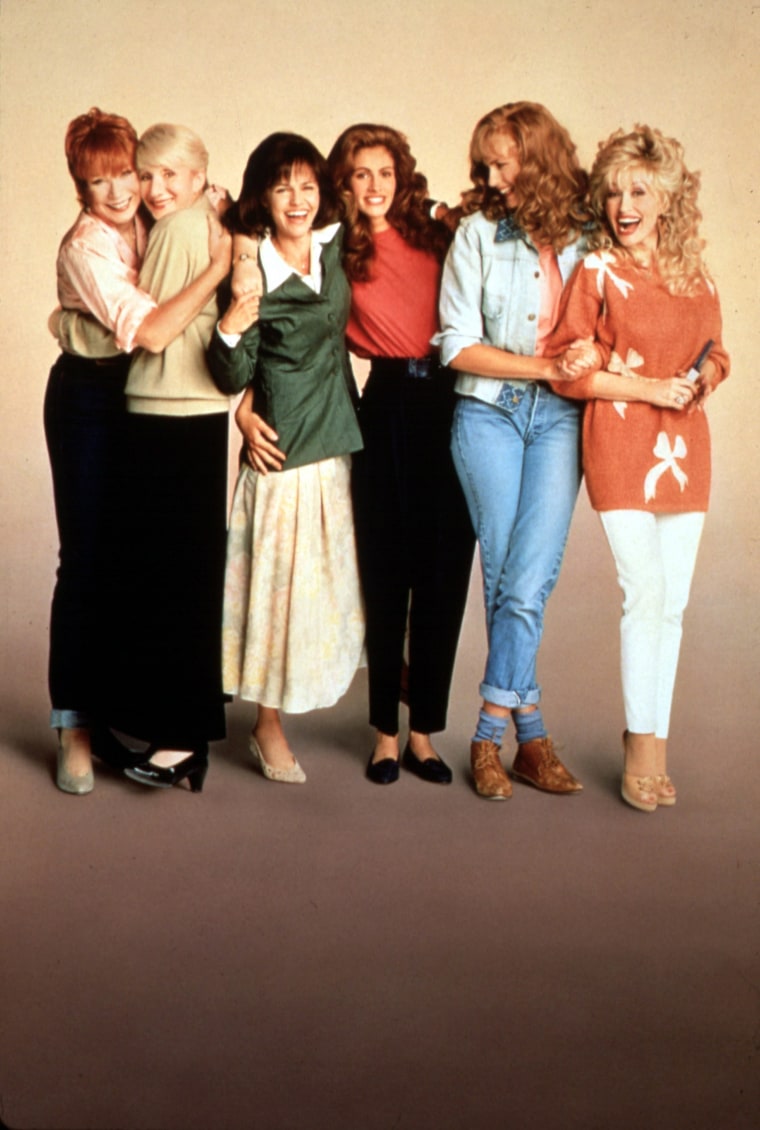 The 5,900-square-foot home, which was built around 1841, hasn't changed much since its role in the movie, owner Dan Dyess told TODAY.
A quintessential Southern front porch features a row of wooden rocking chairs, and live oak trees are scattered around the estate. If you show up during the spring, you'll probably also spot blooming wisterias, azaleas, camellias and, of course, magnolias.
Fans will recognize the exterior of the home from the famous bride and groom send-off scene featuring Shelby and Jackson (Julia Roberts and Dylan McDermott).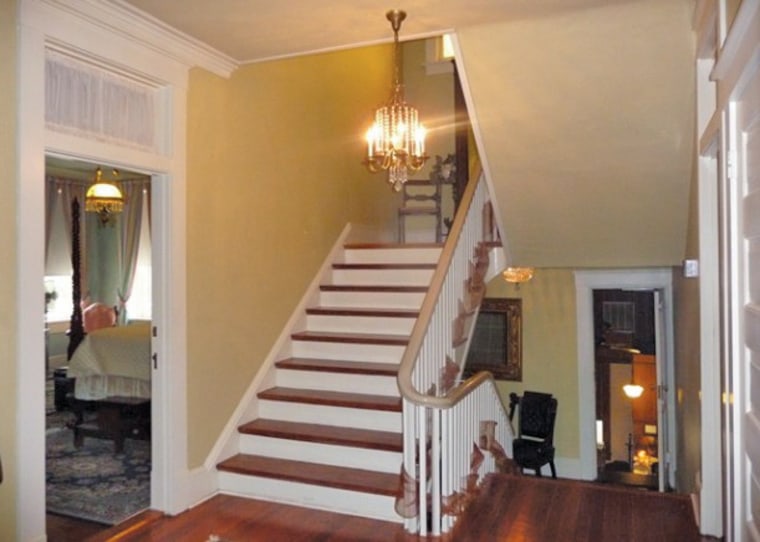 Inside, the original wood floors are still intact, while crystal chandeliers, gas-lit fireplaces with marble mantels and original antiques give the space a cozy yet elegant vibe.
Five bedrooms are available to rent, and each one is named after movie characters Clairee, Ouiser, Shelby, Jackson and Annelle.
Dyess said the Shelby room, which features pink-striped wallpaper like in the film, is the most requested.

"Mostly ladies get together and come over here with their daughters," he said of the B&B's typical clientele. "You won't believe the number of women who I have met who have named their daughter Shelby."
Clearly, the film still has a loyal following.
Visitors of the Steel Magnolia House receive a full breakfast with their stay, which costs $200 per room per night (prices increase during the Christmas season).
Dyess suggests booking rooms early — at least 60 days in advance. Call 318-238-2585 or 318-332-8780 for reservations.