This Boca Raton home for sale is not actually a spaceship, but it has a "Star Trek" home theater that will make you feel like you're on one. Other space-age features include LED disco lighting that synchronizes with music throughout the house and underwater in the pool; iPhone-controlled pool and spa temperatures; and a burglar alarm that will call your smartphone so you can watch a live feed of the security cameras.
The 27,000-square-foot, eight-bedroom, 16-bath estate at 3682 Princeton Place is like a private resort, tucked away in a gated community and designed for entertaining with three bars. It's also equipped with a 9-car garage with car lifts, an arcade, 1,500-bottle wine cellar, gym, Xbox gaming room and a basketball court.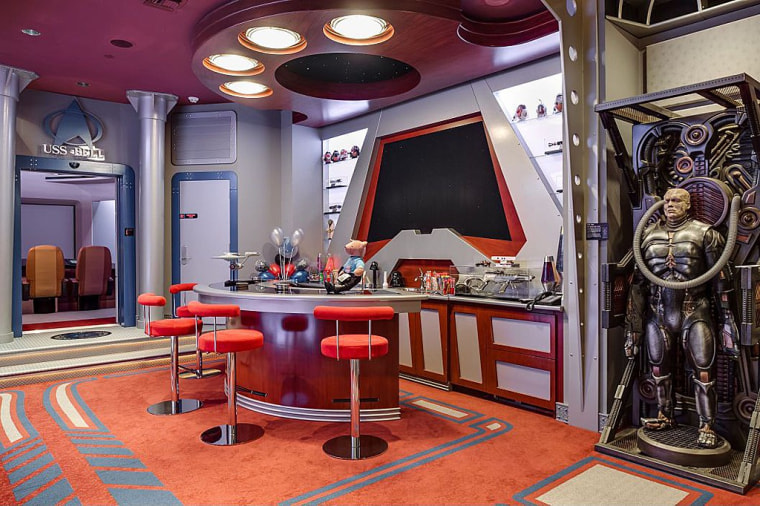 The owner, venture capitalist Marc Bell, made his money as an entrepreneur and investor in real estate investment trusts; as an investor in iFilm, EDGAR Online and other internet companies; and in entertainment, producing "Jersey Boys," "The Wedding Singer" and other successful Broadway plays.
He is moving to Miami's Star Island, where he plans to build an "even bigger home," said agent Senada Adzem of Douglas Elliman.
Besides an exact replica of the Starship Enterprise bridge, Bell made space to display his "Star Trek" and other sci-fi memorabilia, fulfilling a longtime dream, Adzem said. He turned his 2,000-square-foot ballroom into an arcade with more than 60 games and bought bunk beds from the U.S. Army to create a "Call of Duty" room filled with camouflage and military uniforms.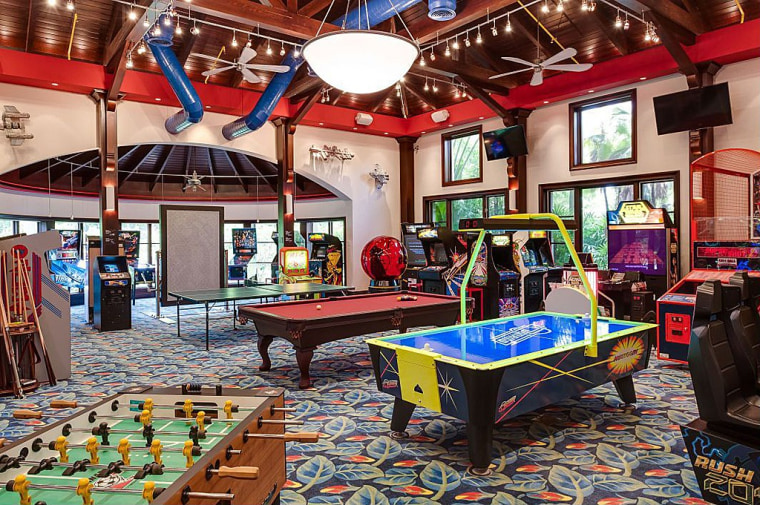 Ever an investor, Bell bought the house, on a double lot abutting a golf course, for $7 million in 2011. He has listed it for sale for $35 million, which would leave the future buyer with an estimated monthly mortgage payment of around $133,600 (assuming a 20 percent down payment on a 30-year fixed mortgage).
More from Zillow:

'American Hustle' Home Makes Splash in Boston Market with Price Cut
You Might Strike Gold at This Historic Mine