If you think of dorm rooms as small and drab — think again.
That is, at least in the case of Sophia Umanksy, the 18-year-old daughter of "Real Housewives of Beverly Hills" star Kyle Richards, who started college at George Washington University in Washington D.C. this fall. Umansky and Richards partnered with HomeGoods to completely transform the space — without spending a fortune.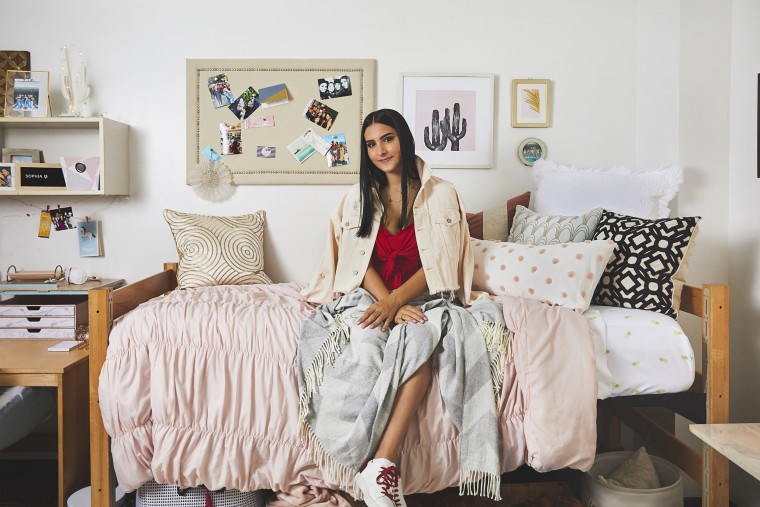 While dorm shopping can definitely be emotional, especially for parents, Richards described the trip to shop for dorm décor as a fun distraction as she prepped her daughter for leaving home.
"It was emotional and there were tears," Richards told TODAY Home. "But it made me feel better making her space feel like home."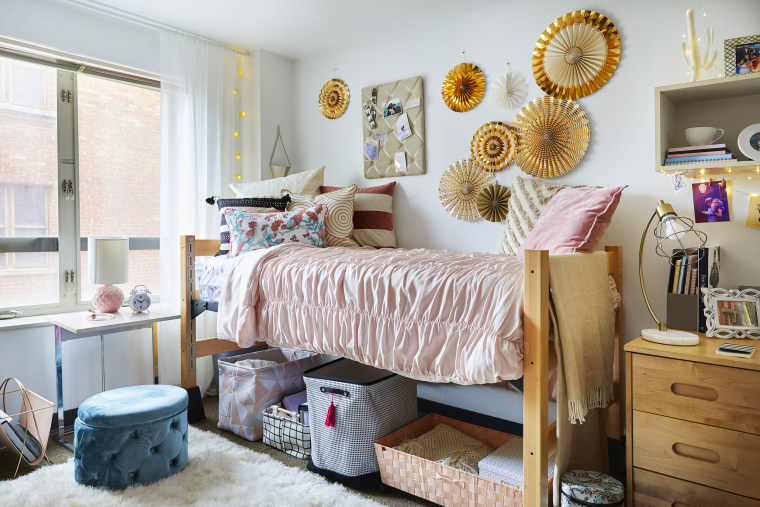 To do this, Richards and Umansky focused on making the bed a cozy focal point. After all, beds in dorm rooms often end up acting as both a place to sleep and a couch when entertaining friends.
"She actually sent me a picture of her with her friends over sitting on the bed," said Richards. "They had a little cheese plate set up — it was so cute."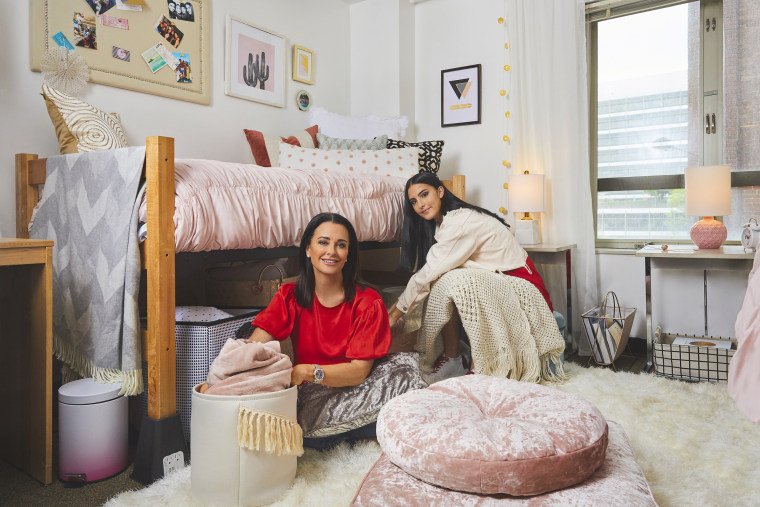 "It's important for my dorm to be an inviting space that's all about my friends!" Umansky was quoted as saying in a press release. "My favorite thing we scooped up were these really cute hanging lights with clips for photos — it's a creative way to add a touch of warmth and for me to keep my friends and family in L.A. close to me."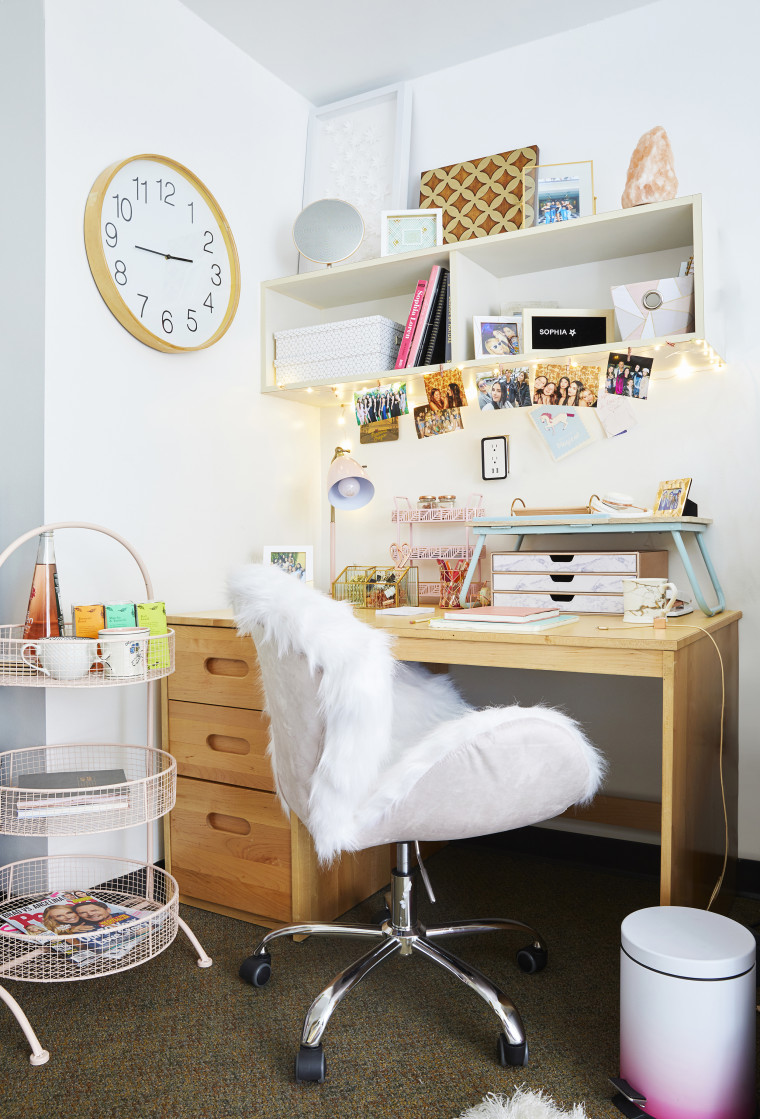 The room is not only well decorated, the duo managed to make it feel true to Umansky's style.
"She wanted it to be really pretty and cozy and kind of retro glam, which is what we've done with her space at our house," said Richards.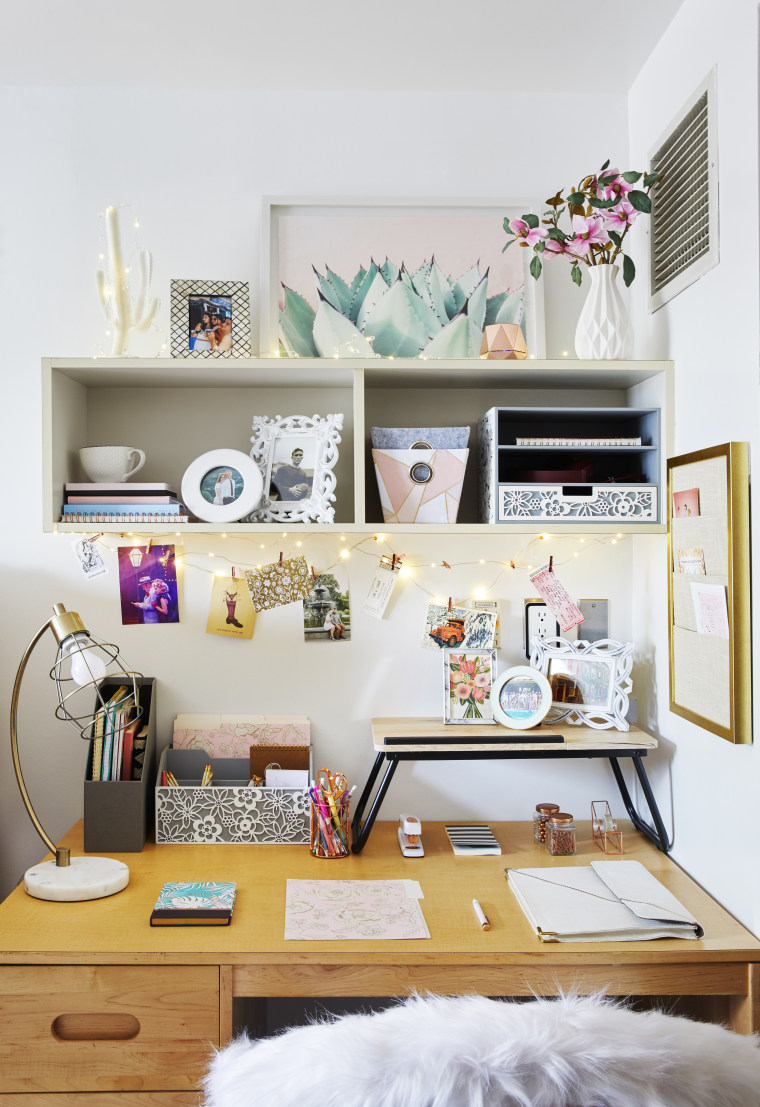 To create the look, they sought out touches of pink and marble to decorate the room. In fact, one of Richards' favorite aspects of the space is a pink gemstone lamp that embodies both of those qualities.
"We wanted to make it feel like an apartment even though it's a dorm," said Richards.