When you think of holiday decorations, the first vision that pops into your head is probably of shiny bulbs and glimmering tinsel. While the traditional look isn't going anywhere, there is a new trend that you might want to consider playing with this season, and it's all about the words "soft" and "natural."
The team at Martha Stewart Living tapped Michael and Darroch Putnam of the floral design firm Putnam & Putnam to create a winter woodland-inspired holiday decor theme, and the results are simply beautiful.
Featured in the December 2016 issue of the magazine — on newsstands now — the theme features soft tones, organic textures and lush accents picked right from nature.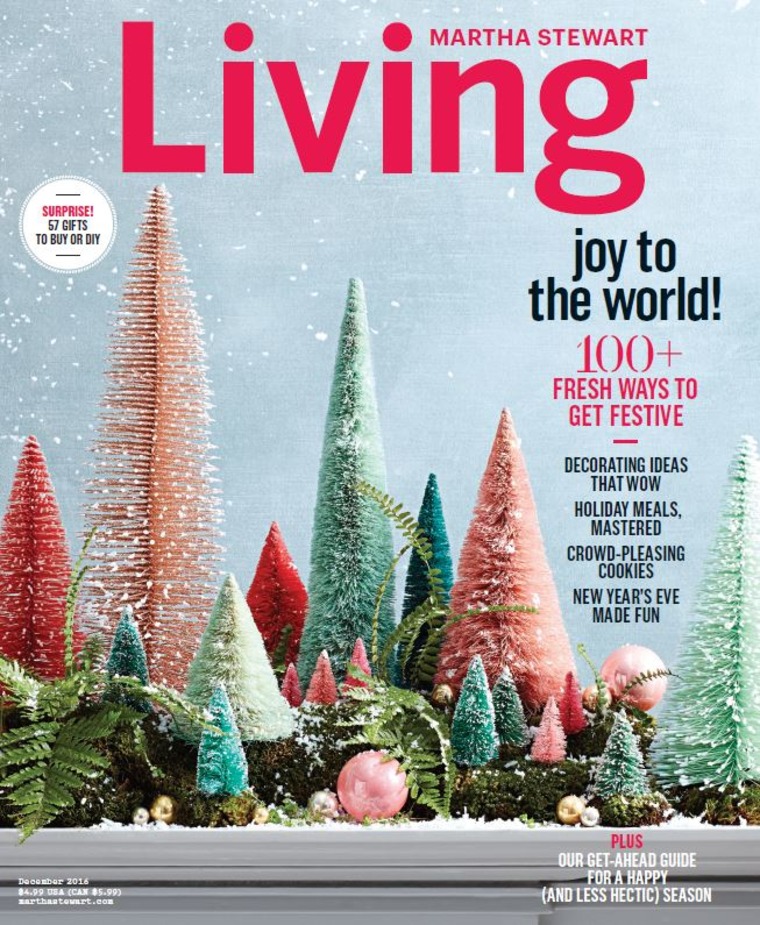 Below, see four simple ways you can get bring a soft, natural essence to holiday decorations in your own home.
1. Try a dreamy new color palette from colors found in nature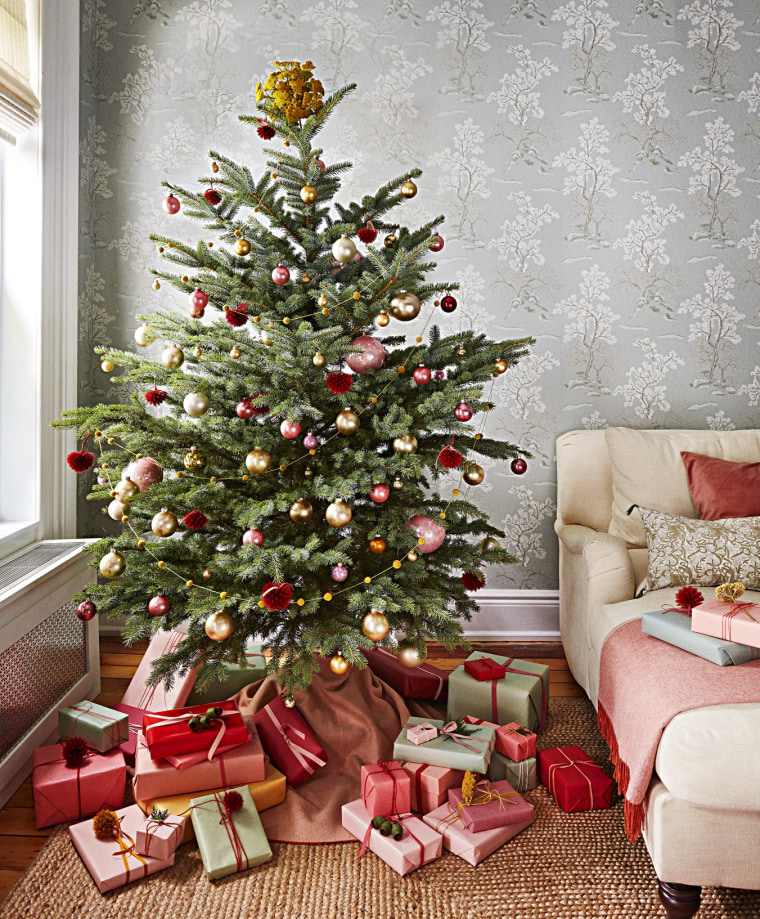 Sure, red and green are classic Christmas colors, but Michael and Darroch chose a more romantic and natural combination of colors like muted rose, sage green and gold for the tree. These colors sing together in nature, and look stunning when combined indoors on a tree. For underneath, they made the skirt with wool-felt fabric to match the color scheme.
2. Re-think the tree topper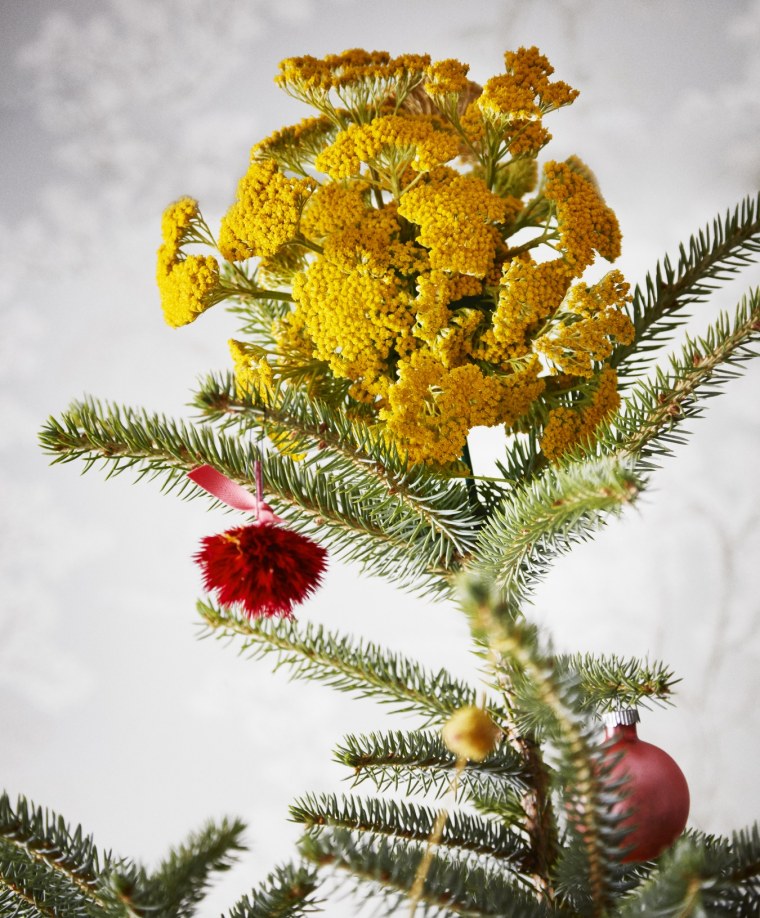 The star has had its fair share of the spotlight — perhaps it's time to give something else a chance as the tree topper. We're loving this inexpensive and natural one made from dried yarrow sprigs stuck in floral foam.
3. Create a terrific tablescape with pieces of nature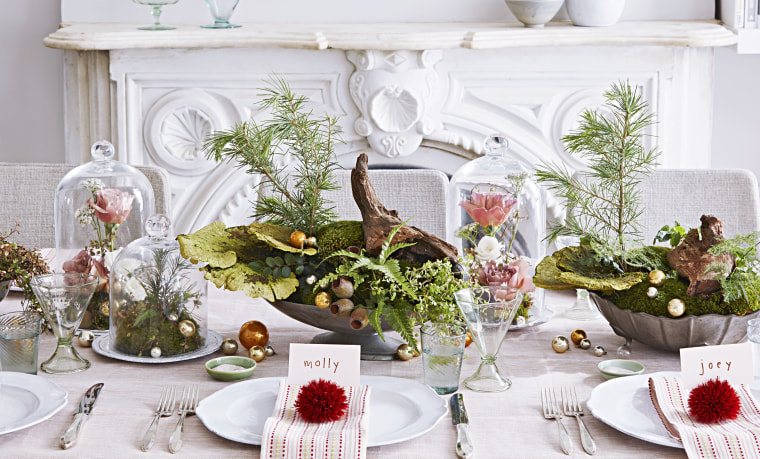 While garland on the table is a classic look, consider using a combination of a small clusters of flowers, tree trimmings and mini ornaments under glass domes for decoration. To make a show-stopping centerpiece, fill serving vessels with moss, fern leaves and driftwood. So pretty!
RELATED: 11 holiday decorating ideas to steal from Joanna Gaines
4. Dress up the mantel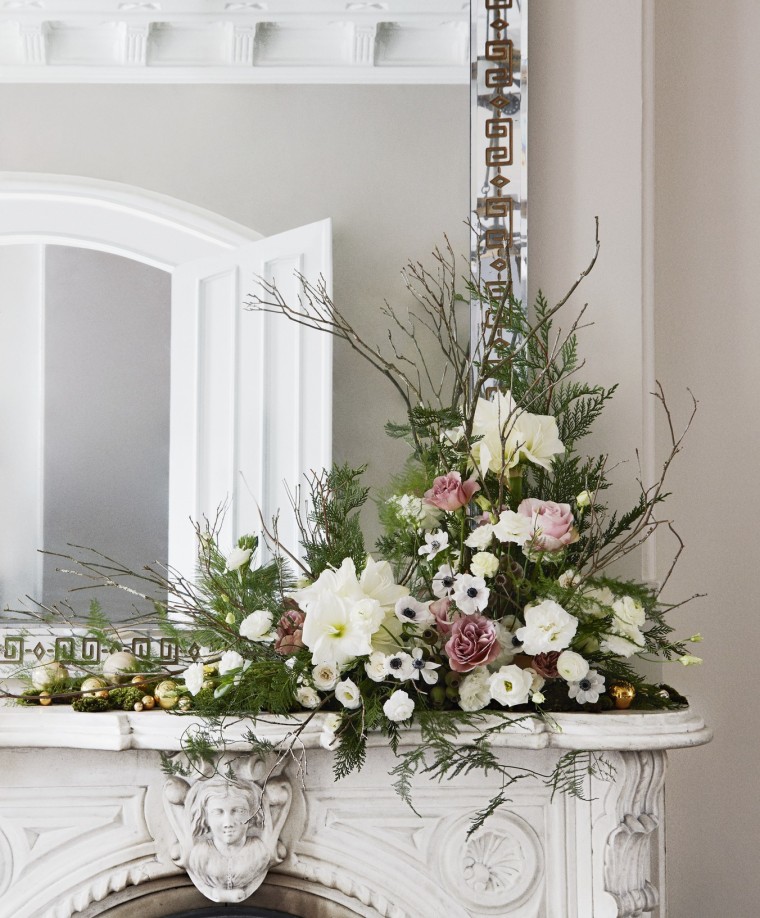 Again, we often go straight to the garland for decorating the mantel for the holidays, but here's a gorgeous alternative. The duo at Putnam & Putnam arranged mountain laurel and evergreen branches in floral foam set on a tray, the punctuated it with fresh-cut amaryllis, ranunculus and roses. Moss and ornaments fill in the spots.
To see more soft and natural alternatives to holiday decor, pick up the December issue of Martha Stewart Living or head to marthastewart.com.