It may be tiny, but the new 160-square-foot home feels much bigger thanks to its long panoramic windows that draw the outdoors in.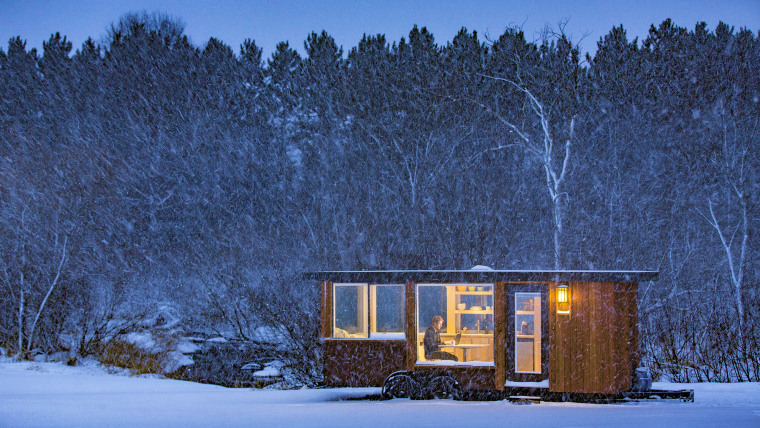 This gorgeous new design from tiny home builder Escape Homes starts at $40,000 and includes all the small living features one needs such as kitchen amenities, a bathroom with full shower, and of course a comfy place to rest your head. And with the ability to gaze outside from almost every inch of the place, it's just begging to be parked at a scenic spot. Vacation in the mountains, anyone?
RELATED: How one mom stays organized living in 500 square feet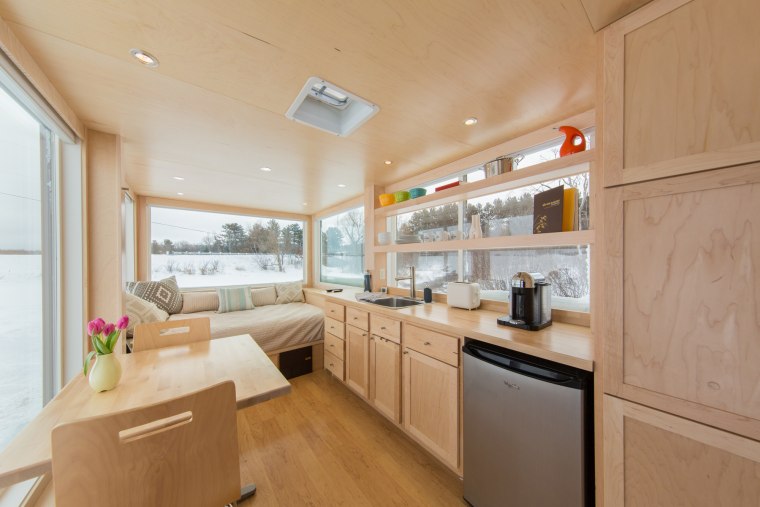 The living space is small but efficient. There's a double-sized daybed (queen-bed optional), extensive storage and LED lighting.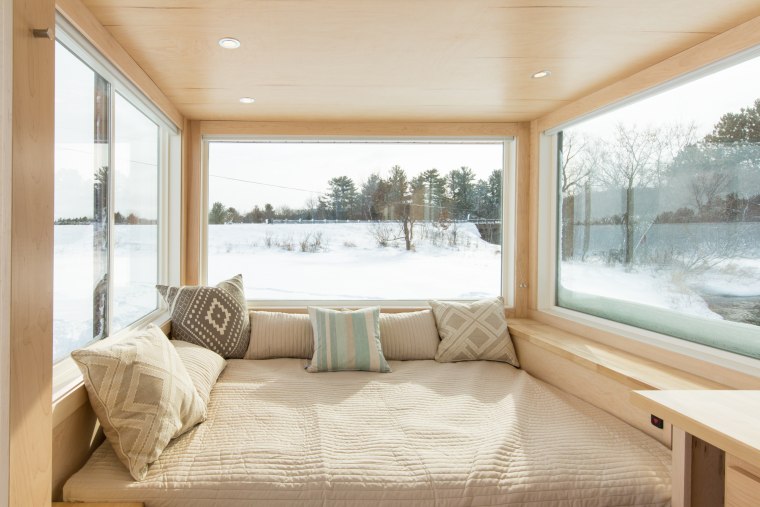 Maple cabinetry fills the kitchen, along with a stainless sink, small dining/work table, undercounter refrigerator/freezer and solid butcher block tops. It's energy efficient with high-tech insulation, and solar power and off-grid features are available.
RELATED: Is bigger always better? Meet the 'tiny house movement'
You can also upgrade with USB outlets, a pop-up flatscreen TV with Blu-ray, and even a washer and dryer if your heart desires.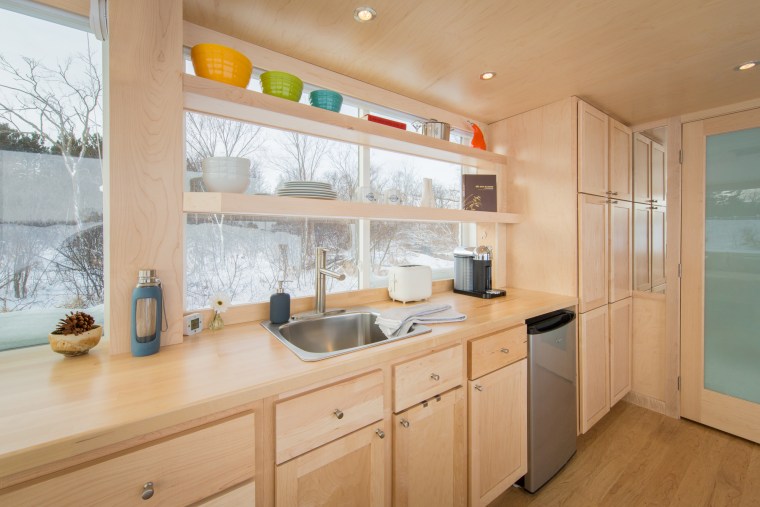 "[The home] is specifically designed to let you escape the stresses that invade all of our lives," architect and designer Kelly Davis said in a press release. Besides the calming effects of the natural interiors, this little house is sure to help those in it connect back with nature.
Find out more about the home and purchase options at escapevista.com.