Have you ever walked through IKEA and wanted to plop down on one of the beds for a nap? That's about to be an option for a handful of Australians.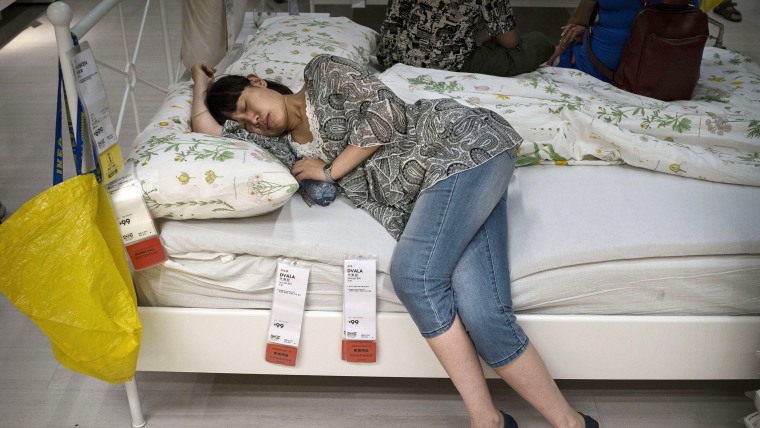 IKEA and Airbnb have partnered up to offer IKEA lovers the chance to spend the night in the IKEA Tempe location, situated in Sydney, on Aug. 31.

"Airbnb gives people access to the most unique listings around the world, from tree houses to yurts to villas, and now we're adding IKEA to the list," said Eva Ross, local operations lead at Airbnb Australia, in a press release.
For approximately $10 per room, three groups of four guests will be able to spend the night in one of the store's three styled rooms. Each room is being designed to offer its own ambiance: "modern elegance, "inner city living" or "rustic charm." Entries closed on Monday evening and winners will be announced soon before this Sunday's slumber party. And yes — the store's popular meatballs will be served.
"At IKEA, we like to do things differently," said Kristin Bengtsson, marketing manager for IKEA Australia, in a press release. "We're truly excited to be collaborating with Airbnb to create something special that we hope will inspire Aussies to make the most of the spaces they have in their homes."