The colder it gets, the higher your utility bills spike, from hot water to heat. And experts say this year, costs could skyrocket even higher than last year because of rising fuel costs.
But even if you aren't handy, there are simple hacks you can do yourself around the house that can save you big money.
TODAY national investigative correspondent Jeff Rossen and home improvement expert Amy Matthews visited Sal and Debbie Ciccone and their family to track how much money they could save with tips like these:
Put weather stripping around windows and doors to stop air leaks. "It's just a few dollars," Matthews said. "No matter your skill level, I guarantee you can do this."
Turn your thermostat down when you're not home. Matthews recommends 60 degrees. "For every one degree, you're saving 1 percent on your heating bill."
Set your ceiling fan to turn clockwise. In summer, fans should turn counter-clockwise to create a breeze and cool you off. But in winter, they should turn clockwise to push hot air that's risen to the ceiling down on the sides of the room. "You get no breeze and you stay comfy," Matthews said. (Most fans have a switch.)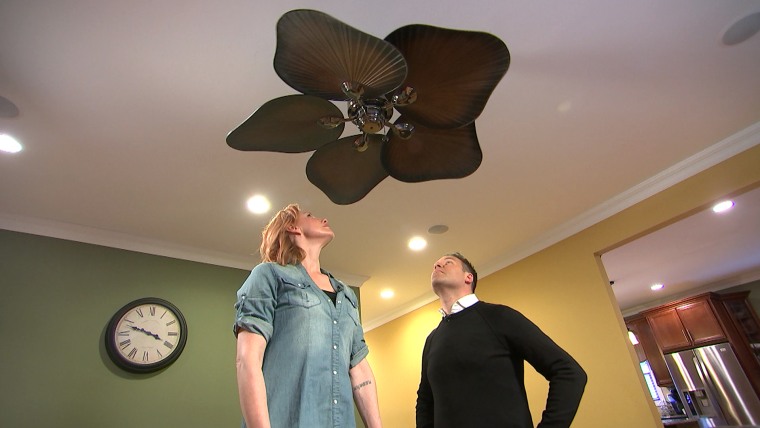 Check the setting on your hot water heater. The Ciccones' hot water heater was set to 140 degrees. "If you lower that to 120 degrees, you'll save up to 11 percent," Matthews said.
Take shorter showers. Rossen showed the Ciccones that they'd consumed 150 gallons of water in one morning.
Do an energy audit to see exactly how much energy you're wasting and where the biggest issues are. Having a qualified expert come to your home usually costs a couple of hundred dollars. Or you can go here to see how to do an energy audit yourself.