Could your home use a little fixin' upping? HGTV star Joanna Gaines has a line of rugs, pillows and throws at Bed, Bath & Beyond that you might want to check out. The Magnolia Home collection features patterns and colors that'll make your home feel farmhouse chic, as if the "Fixer Upper" star came in and decorated it for you.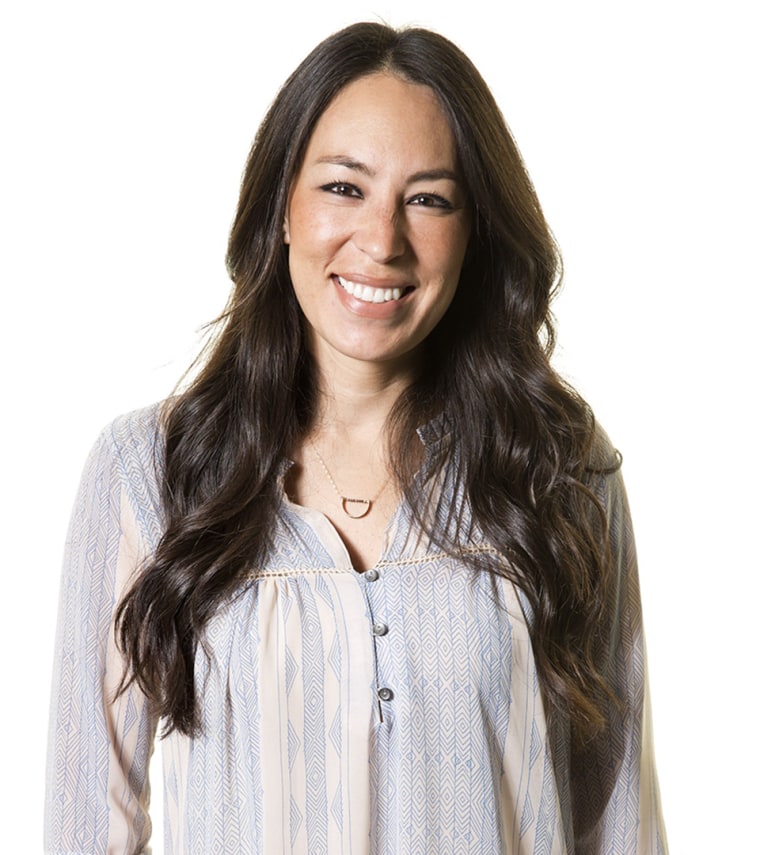 The best part about this line is that you can find high-quality pieces for under $100. (And if you know Bed, Bath & Beyond as well as we do, there's always a 20 percent off coupon lying around somewhere.) We scoured available items to find some of the prettiest deals. Below, see our picks for what to shop for with this cool collection:
Magnolia Home Charis 18-Inch Square Throw Pillow in Black/White, $70, Bed Bath & Beyond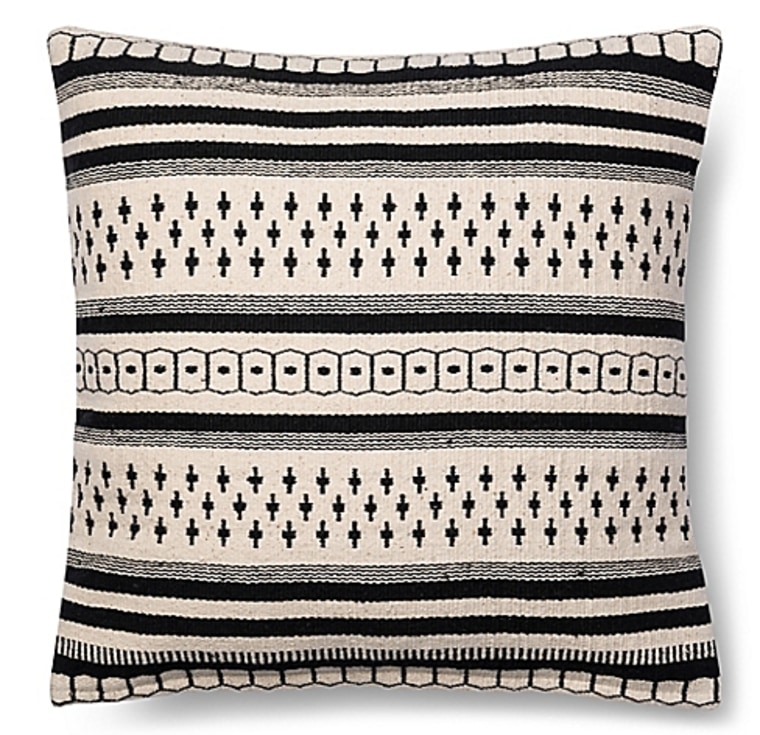 Whether you want to jazz up your sofa or bed, this black-and-white throw pillow is a great touch. Simple yet chic, it features woven-in dhurrie style patterns made with 100 percent cotton yarns.
Magnolia Home by Joanna Gaines Trinity 2-Foot 7-Inch x 4-Foot Area Rug in Blue, $90, Bed Bath & Beyond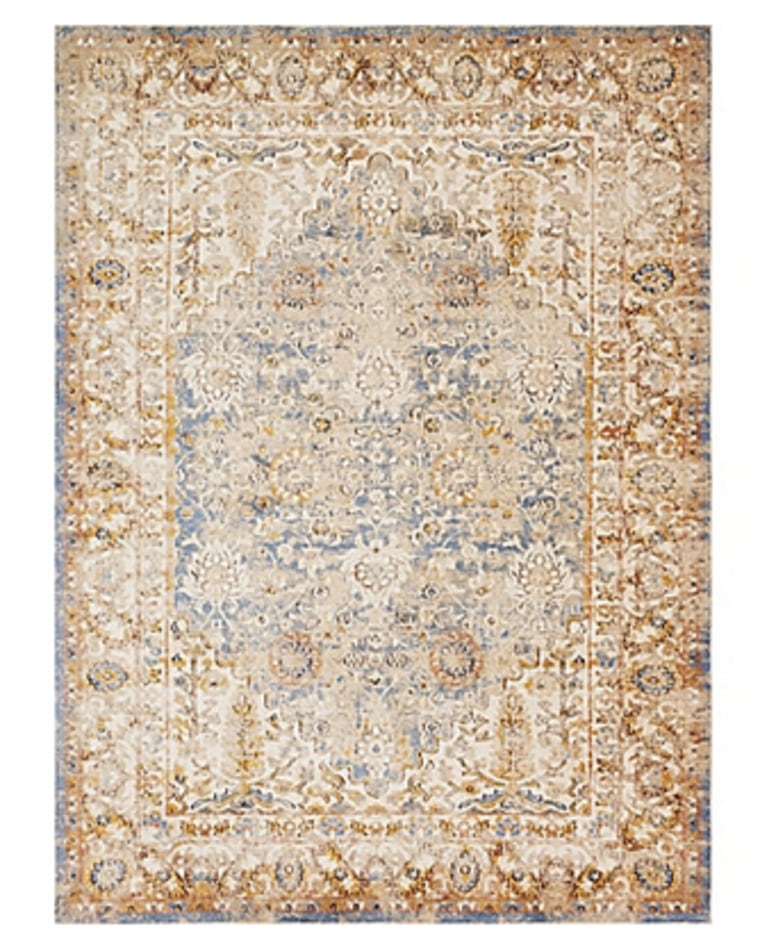 As most viewers of her show know, Gaines loves to use rustic design elements in homes, making the space feel lived-in, cozy and charming. This small area rug has all the makings of a stylish statement piece. Made of durable yarn, it's the epitome of rustic chic with its worn floral pattern and slightly distressed edges.
Magnolia Home by Joanna Gaines Oaks Throw Blanket in Black, $90, Bed Bath & Beyond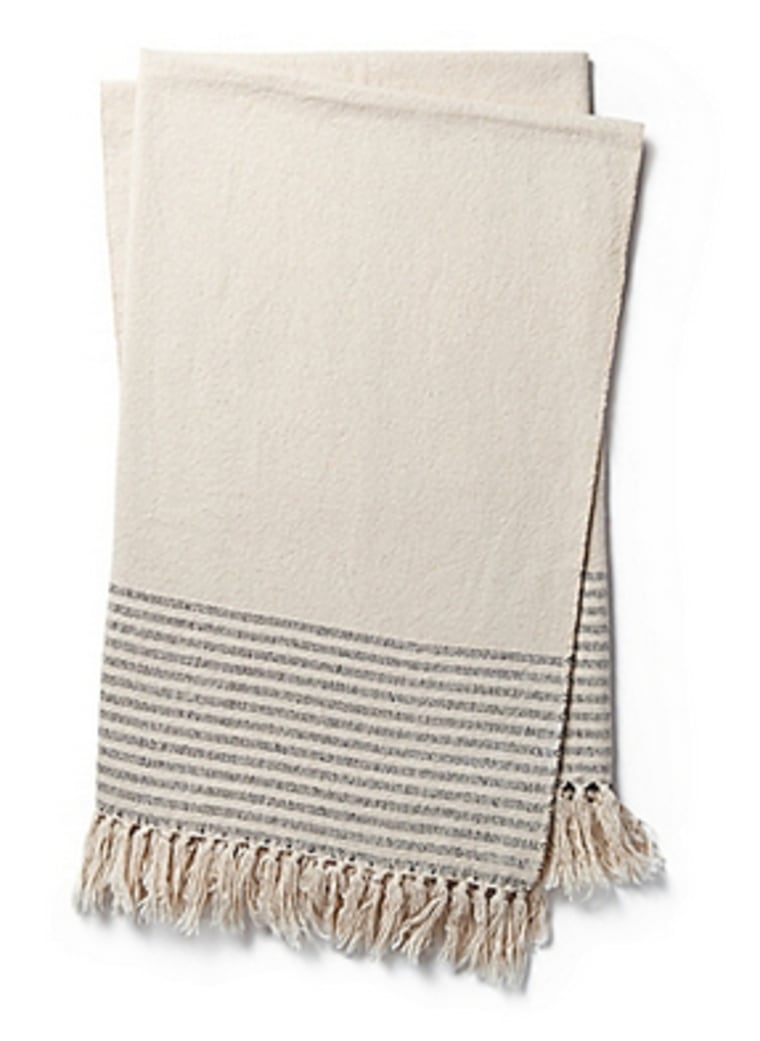 When you're not cuddling up to this supersoft 100 percent cotton throw blanket, it acts as a simple decorative touch for your space. Handcrafted by artisans, it's got a subtle stripe pattern with fringe, making it a pretty piece whether it's hung on a blanket ladder or draped elegantly on a sofa.
Magnolia Home by Joanna Gaines Jozie Day 2-Foot 3-Inch x 3-Foot 9-Inch Accent Rug in Blue, $100, Bed Bath & Beyond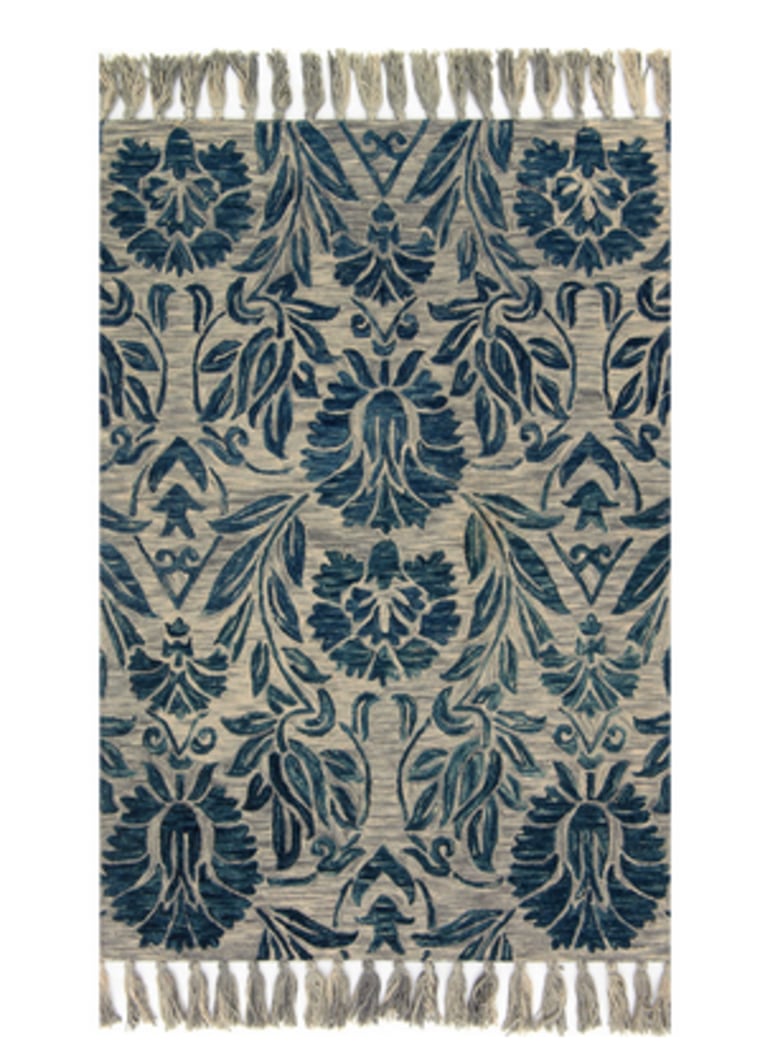 This soft wool rug is perfect for accenting a doorway with its bold design and rich color. It's handcrafted and finished with fringe details — a unique and beautiful way to accessorize your space.
Magnolia Home Jordan 13-Inch x 21-Inch Oblong Throw Pillow in Orange/Blue, $80, Bed Bath & Beyond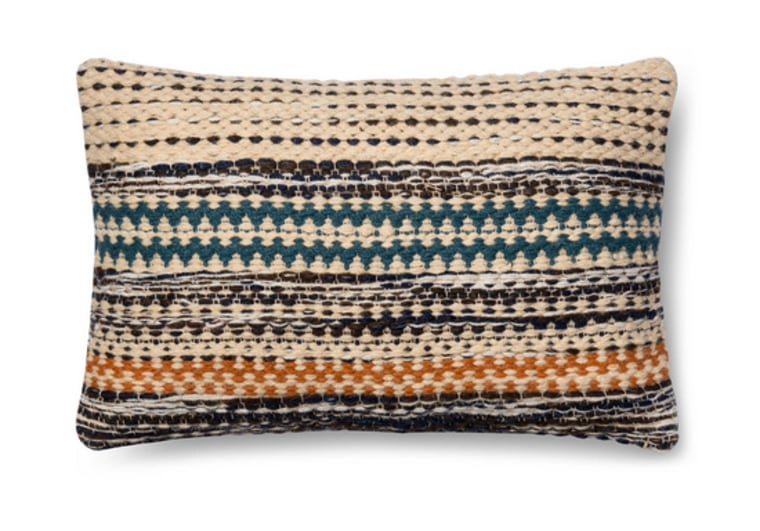 This colorful throw pillow has a woven-in pattern made with natural yarns. It makes the perfect accent item for your living room or bedroom, adding a pop of fun to your decor.
RELATED: Joanna Gaines' Pier 1 collection is here! See our favorite items