Anyone with kids knows there's a tricky balance between keeping the home elegant but livable. Sharon Stone seems to have mastered that art, managing to mix glamour with comfort in the home she shares with her three sons, Roan, 17, Laird, 12, and Quinn, 11.
The actress, 60, recently opened her doors to Architectural Digest to show off the property she purchased 25 years ago.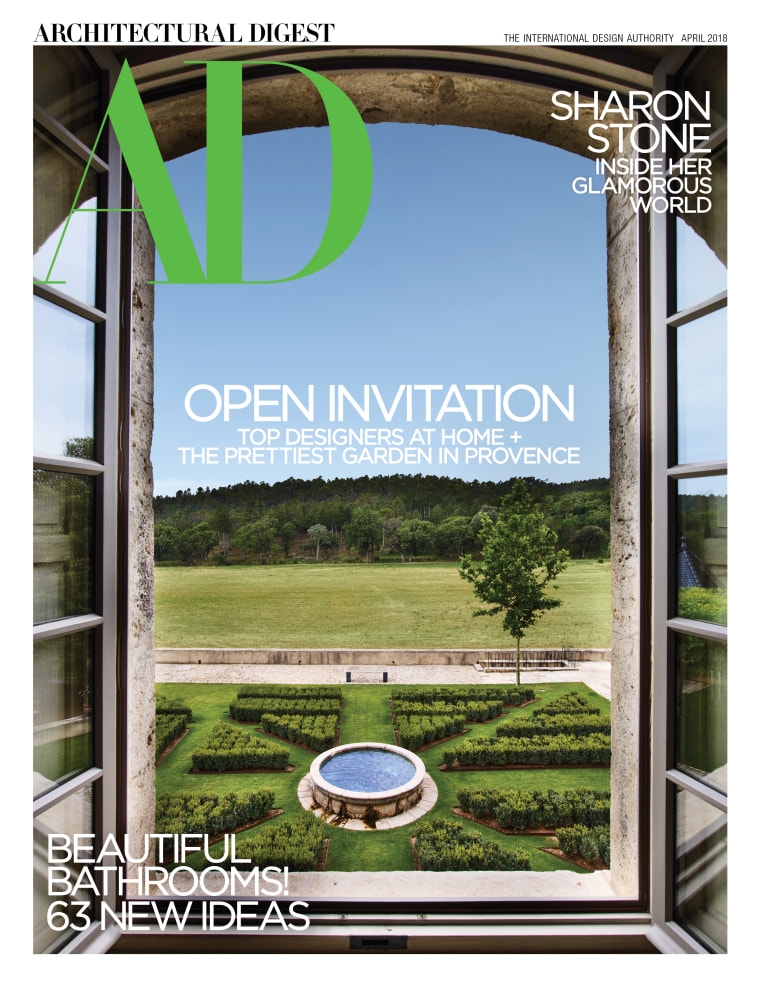 Working with her friend and interior designer Douglas Truesdale (whom she first met while waiting in line for a protein shake), Stone renovated the house, focusing on everything from paint colors to fabrics and room layouts.
In terms of design, Truesdale said Stone's travels played a part. "She's been all over the world — palaces, yachts, the White House, you name it," he told the magazine. "She's a sponge of visual information, and she can tap into all of it when we're designing."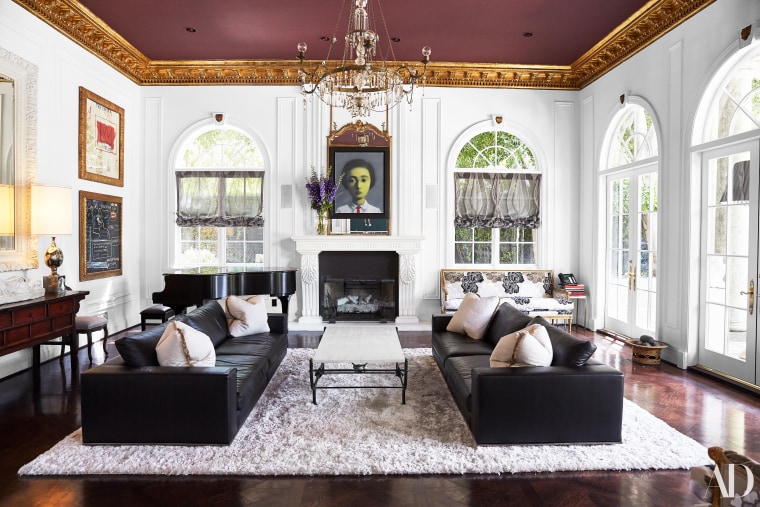 In the living room, a sparkling chandelier hangs from the amethyst-toned ceiling, while Roman shades adorn the windows. Two black Minotti sofas face each other, looking elegant but also inviting — a nice place for the whole family to plop down and talk about their day.
Bold artwork on the walls and a floral-covered Louis XVI-style settee add interest to the space.
In the master suite, which functions like a pied-à-terre, gray walls give the space a dramatic feel while rich fabrics and gilded moldings add that touch of Hollywood glam. On the bed, there's even a do-it-yourself pillow cushion made from a Givenchy scarf.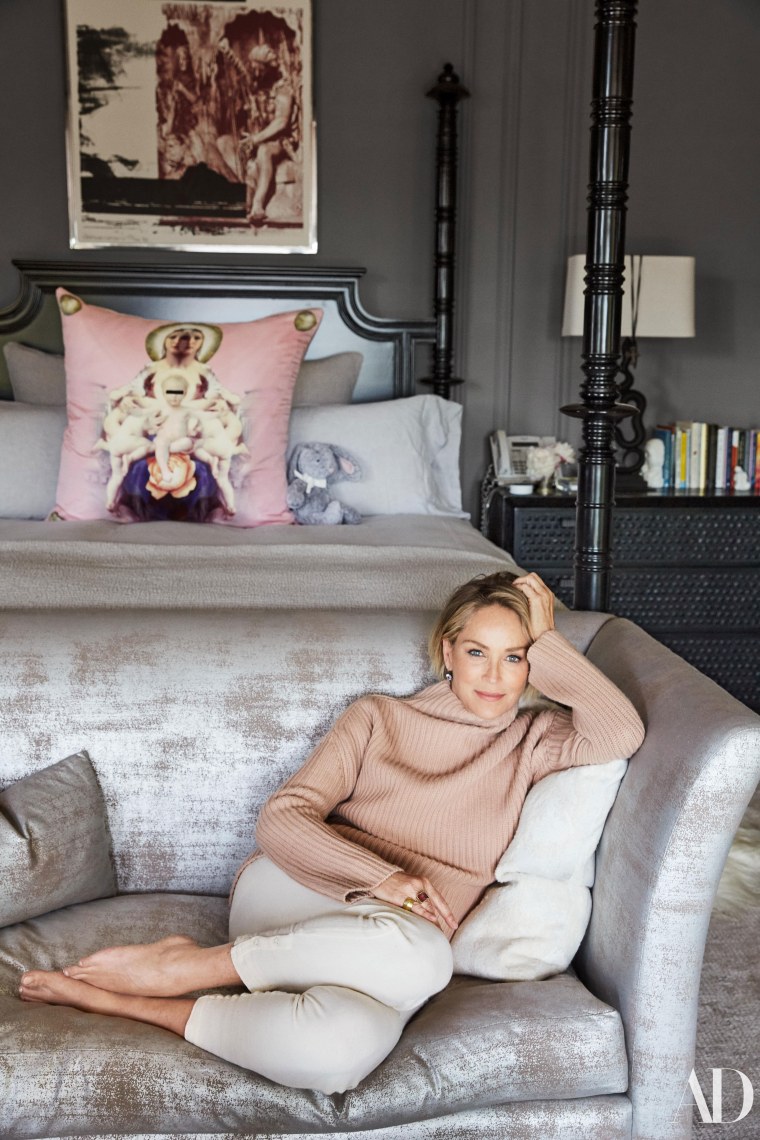 The home is just as gorgeous on the outside as it is on the inside. Lush landscaping surrounds the structure, and a lounge area with a sofa and lamps looks like a perfect spot to hang out on beautiful days.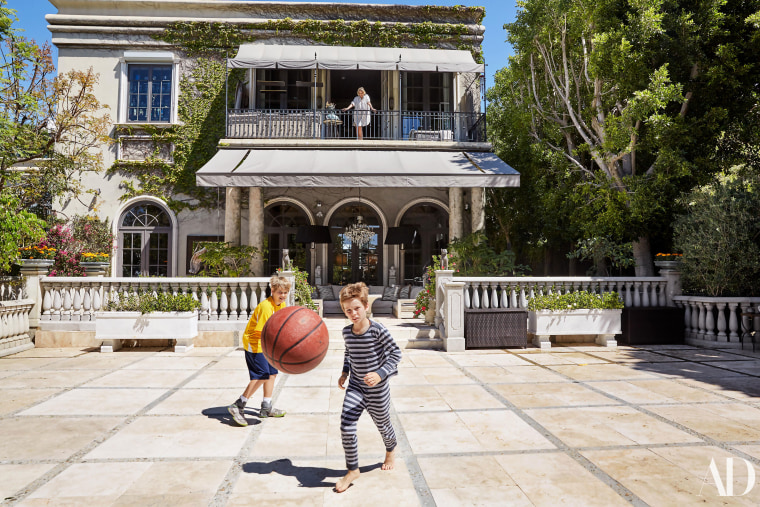 There's also a balcony on the second floor, where Stone can perch as she watches her boys play basketball.
See more pictures of the house in the April issue of Architectural Digest.