Actress Selma Blair wears black leather during the day, but she sleeps in brightly colored Lilly Pulitzer pajamas at night. Her style is what she calls "preppy punk," and it extends past her wardrobe and into her home decor.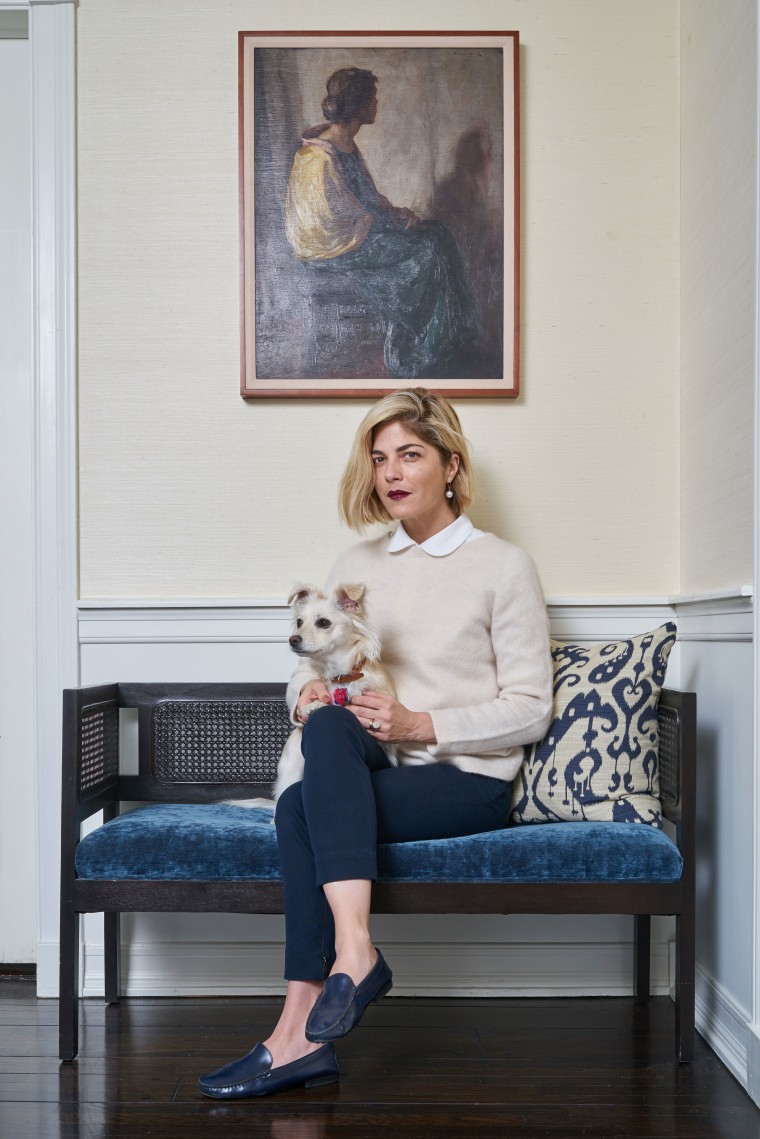 In a new interview with ArchDigest.com, Blair showed off her gorgeous Los Angeles home, and shared how it's not just a house — it's an uplifting place where she finds joys on the hard days living with her recently diagnosed multiple sclerosis.
Her bedroom is where she finds daily inspiration, thanks to a navy damask-patterned wallpaper. "I guess they're technically fans, but to me they're spades," she told the website. "It's my way of saying like, 'I've got this in spades. We're cool.'"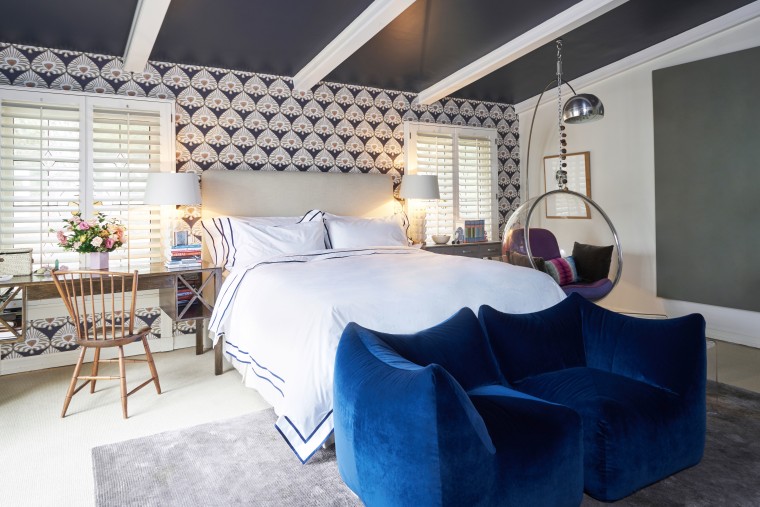 The four-bedroom house was purchased five years ago, and Blair worked with her interior designer friend Bryan Wark to make it personal.
They weren't afraid to try bold colors, whether on the walls or via pops of decor. "When we added the bold color in these little spaces, it came alive," Blair said. "Now the whole house has a sense of humor, and it gives me some vitality."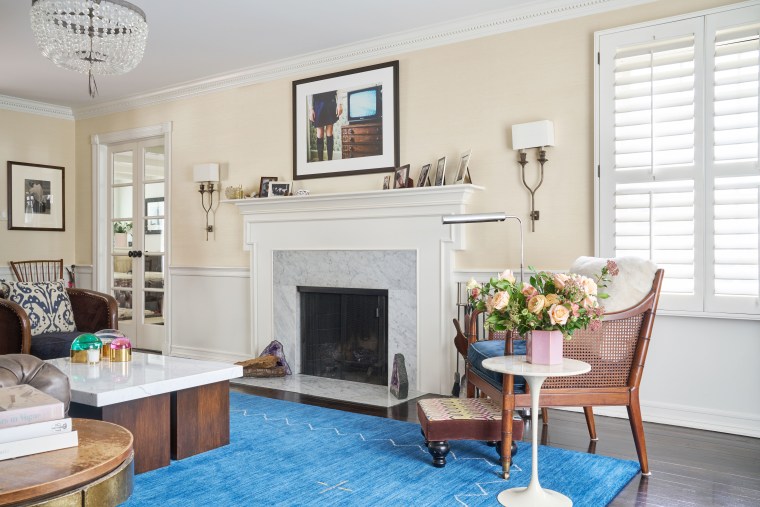 A bright blue rug anchors the living room while a vanilla-hued grasscloth wall makes the space a little more cheery.
In the powder room, there's a cool, plum-colored ceiling — quite the stunning contrast to the white fixtures and wall.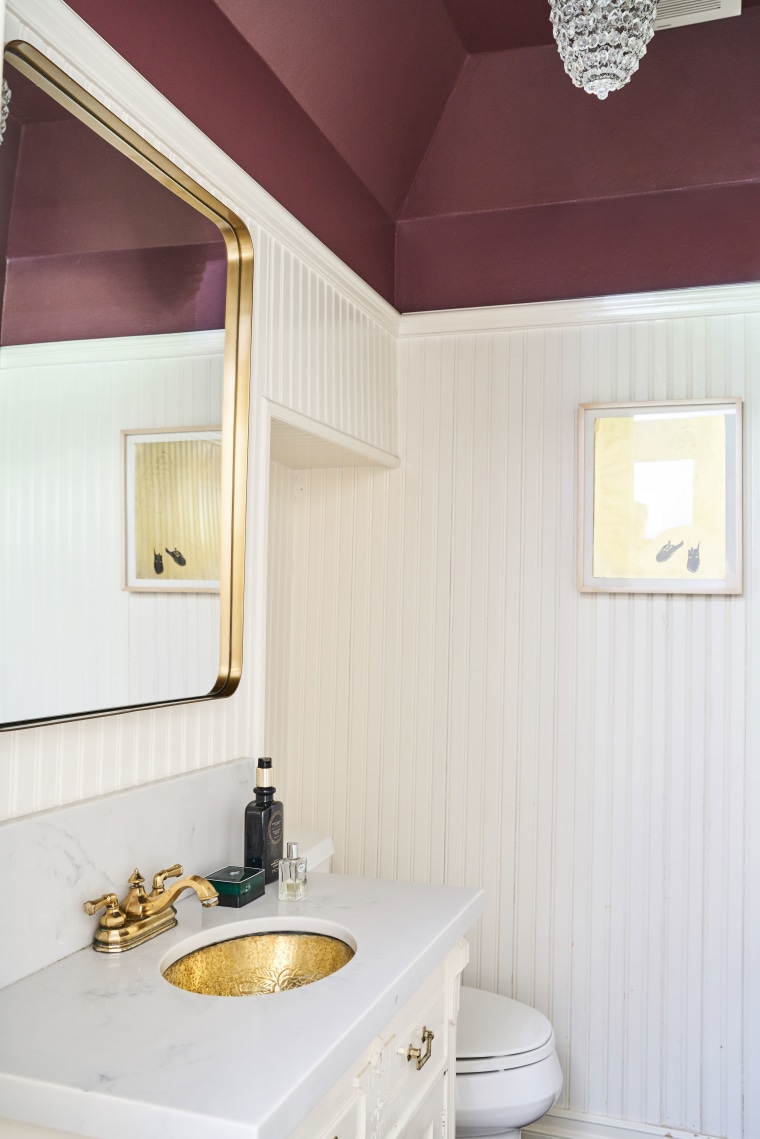 Blair's dining room feels more like a restaurant. "I have friends come over now because they know I like the company but that I don't like to talk to anyone, so they use it as a cafe," she said. "They just set up their computers, I have a coffee machine and some food, and they can help themselves."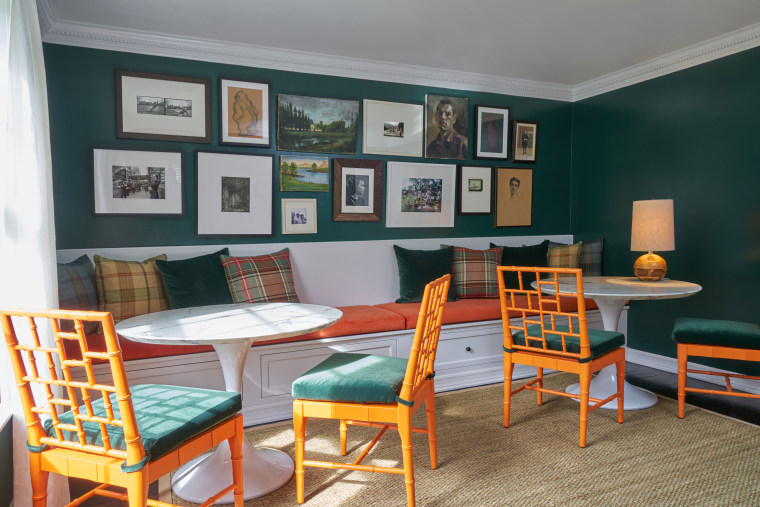 Her son, Arthur, also has some fun features in the house. For instance, in his art room, there's an Eero Aarnio ball chair from Carrie Fisher's estate.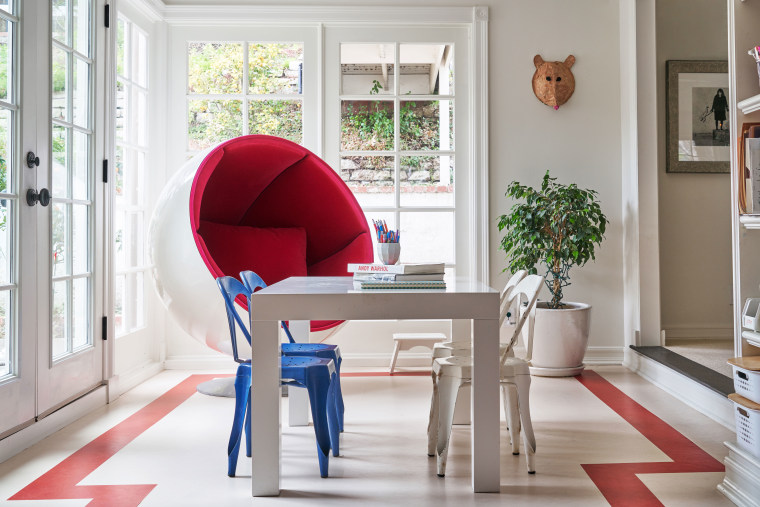 And in the backyard, the 7-year-old can hang out in an elevated playhouse which has a staircase that leads right to the pool.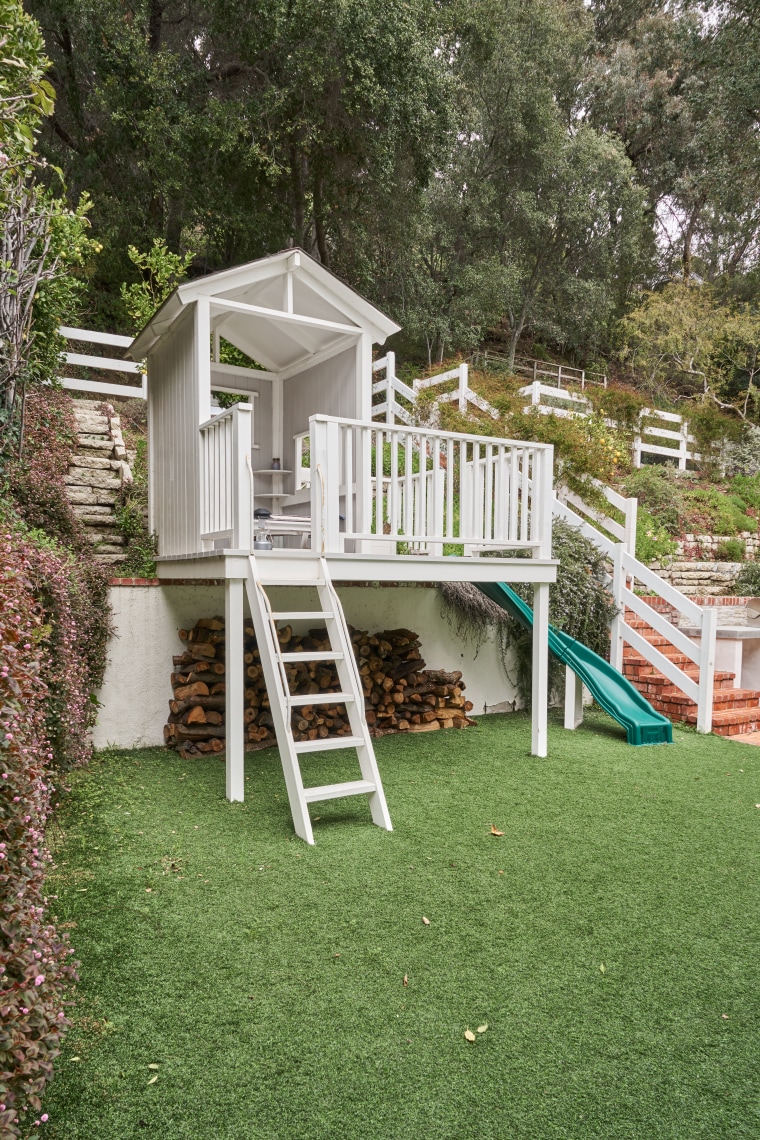 "I love my funny little house," Blair told the publication.
And we love it, too!
See more pictures and read the full story at ArchDigest.com.