Whether you're looking to sell your house or just make a change, updates can seem daunting if you're not prepared.
To help you come up with a game plan for every room in your house, Lex and Alana LeBlanc from "The Listed Sisters" on HGTV, stopped by TODAY Wednesday with tips on what to keep, ditch and replace in your favorite spaces.
Playroom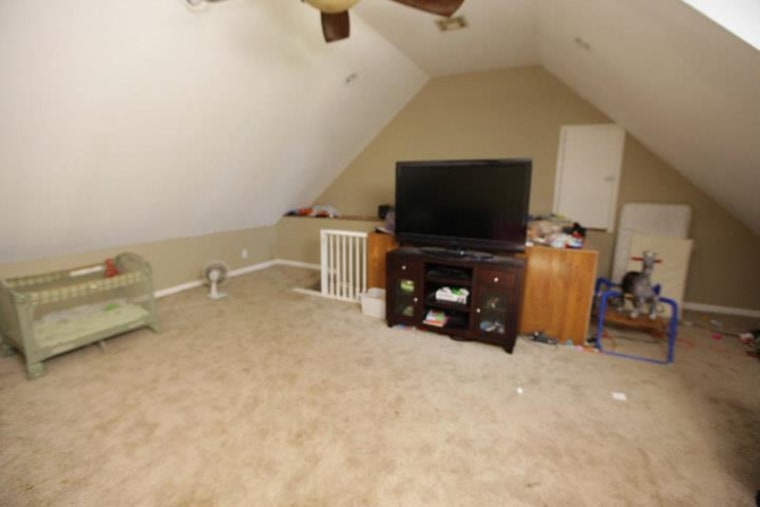 Having a place for kids to just be kids can be a fun way to let little ones explore their own creativity. But it can also be a great way to turn one room in your house into a complete disaster zone.
One of the quickest ways to make a dingy playroom seem bright and fresh is to have the carpeting professionally cleaned. To brighten up the space even further, repaint the walls using neutral tones, like white and gray.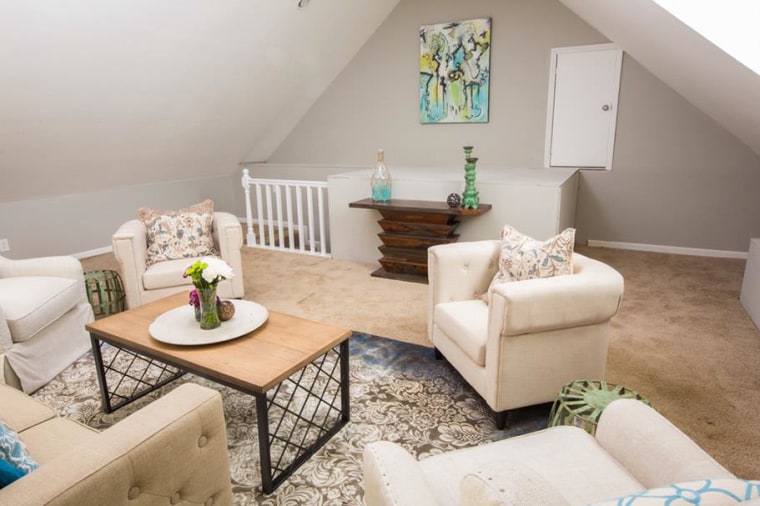 If you're looking to sell your home, stage the playroom with furniture that complements the space. It's important to show that the space can be used for something other than just a playroom if potential buyers aren't looking for that.
Bedroom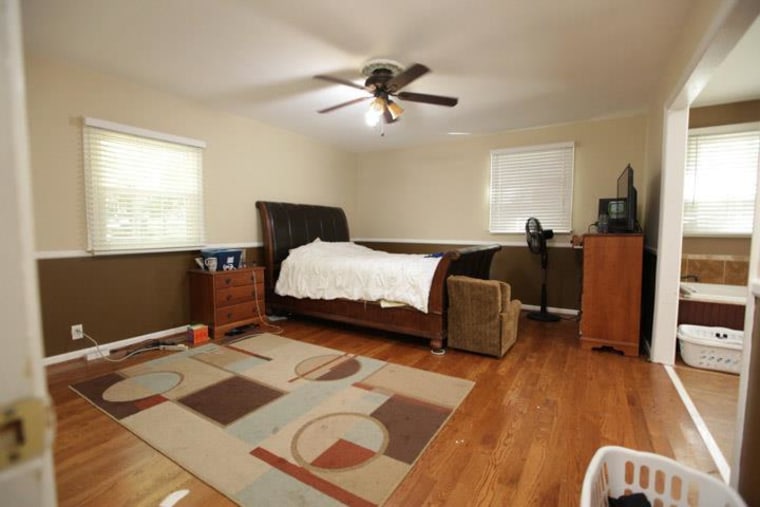 When it comes to the bedroom, you want the space to feel like an oasis. Something as simple as changing the colors of the walls can achieve this effect.
Instead of a color-blocked beige and brown motif, the LeBlancs chose a soft gray both below and above the trim in this bedroom. Sticking to one color helps streamline the look and neutral colors appeal to a wider swath of buyers.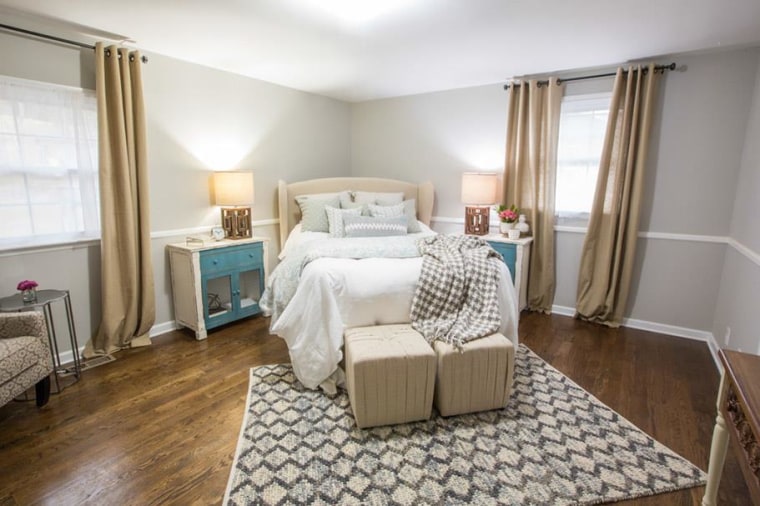 The ceiling fan and floor could both use an update as well. Remove the fan entirely and replace it with a neutral light fixture or illuminate the space with decorative lamps on the bedside tables. For the floor, a lighter stained wood can suit more design preferences and acts as a neutral in its own way.
Finally, add floor length curtains around smaller windows to make them appear bigger and the room will seem brighter as a result!
Family room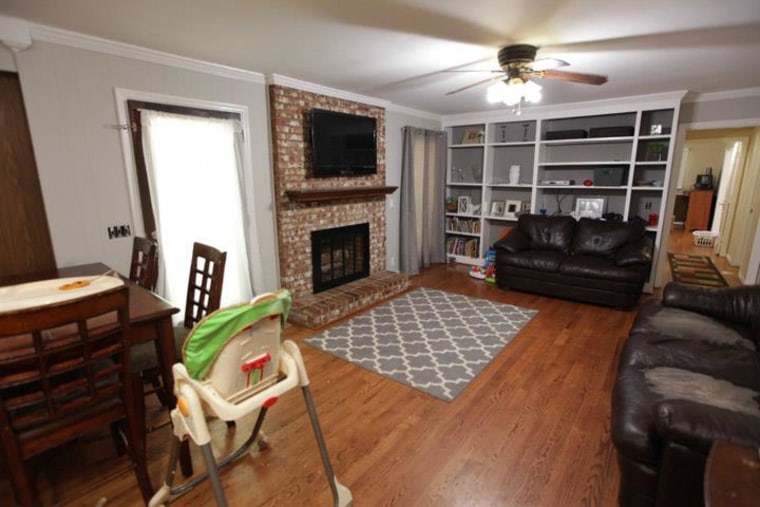 The family room is often the center of a house, so it should feel like a place where everyone will want to gather and relax. The brick fireplace is an awesome addition to a cozy corner, but covering it with rustic wood will add a modern touch.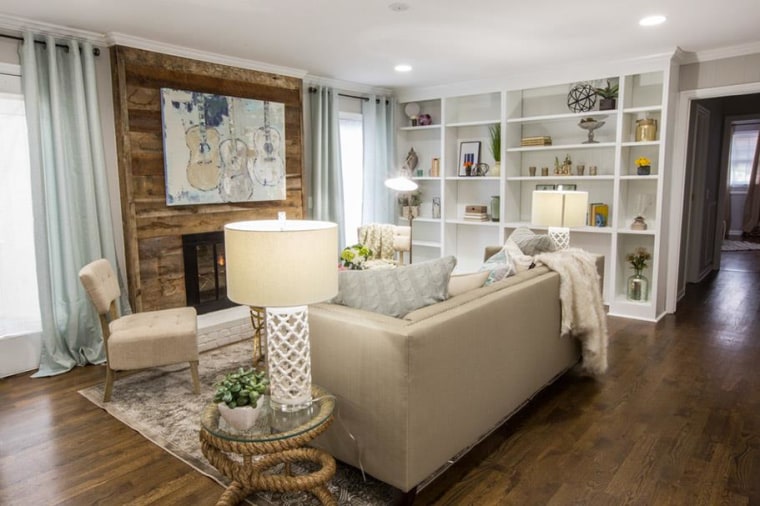 The built-in shelving is a perfect place to display your family's prized possessions or cute knick-knacks, but the gray backdrop doesn't let those special items pop. Instead, paint it white to match the shelves and it'll continue to be a bright spot in the room.
Dark leather couches might be great to lounge in, but they can be too heavy for some spaces. Instead, opt for a light-colored sofa and accent it with smaller chairs for additional seating without bulking up the space.
Exterior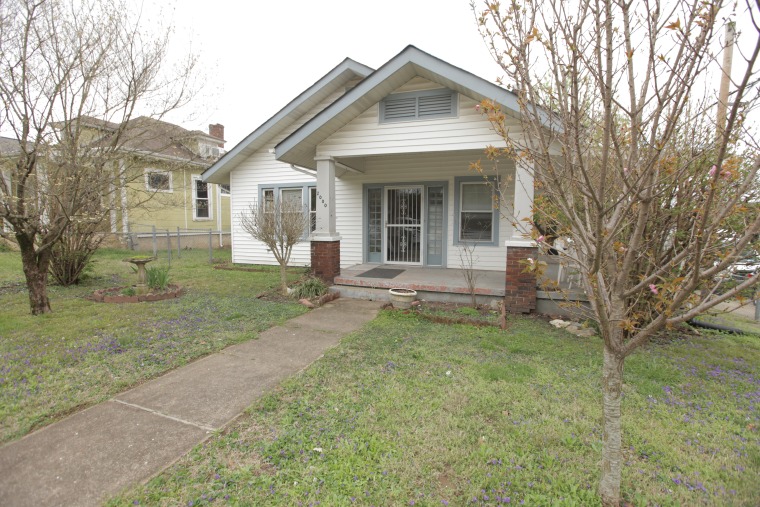 Curb appeal is critical when it comes to selling a house. Repainting the trim is one of the simplest (and cheapest) ways to clean up the exterior and bring out your home's best features.
We think so much about the interior lighting and often forget how important strategically placed light fixtures can be outside the front door. They can add an element of design that sets one home apart from another similar-looking style.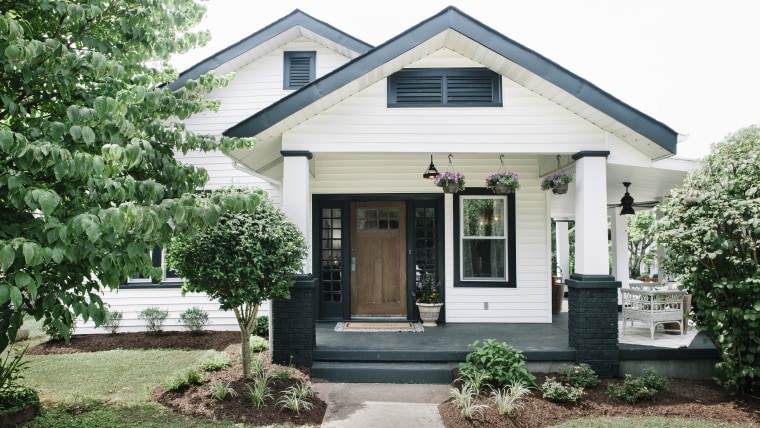 And, of course, updating the landscape will help create a lush, welcoming environment for potential future buyers. Who knows, you might love it so much that you'll want to stay!