Living in a van down by the river may not be everyone's cup of tea, but one Texas couple is making it look pretty incredible.
After donating and selling most of their belongings last spring, Lacy and Cliff Young, along with their 15-year-old cat Ned, moved out of a rented home and into an RV to travel around the country. But before putting the pedal to the medal, the couple put in some serious renovations to the dated space.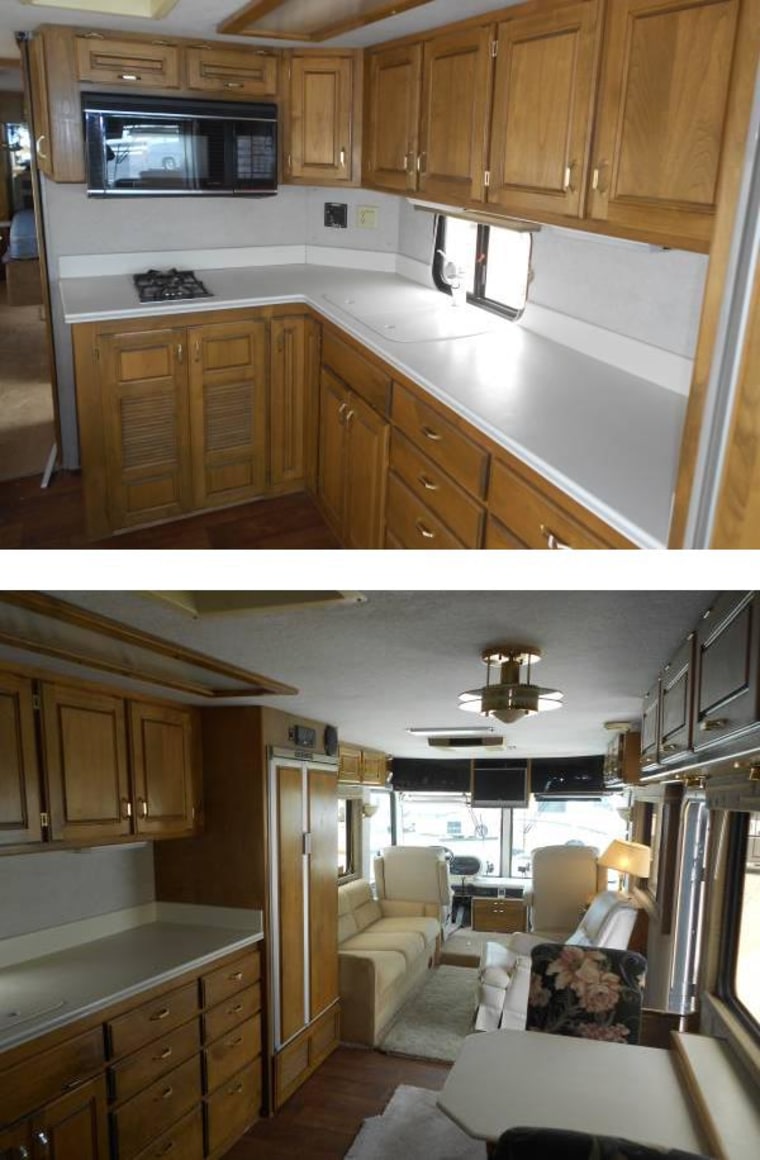 Here's how the couple remade a second-hand vehicle into a first-class ride!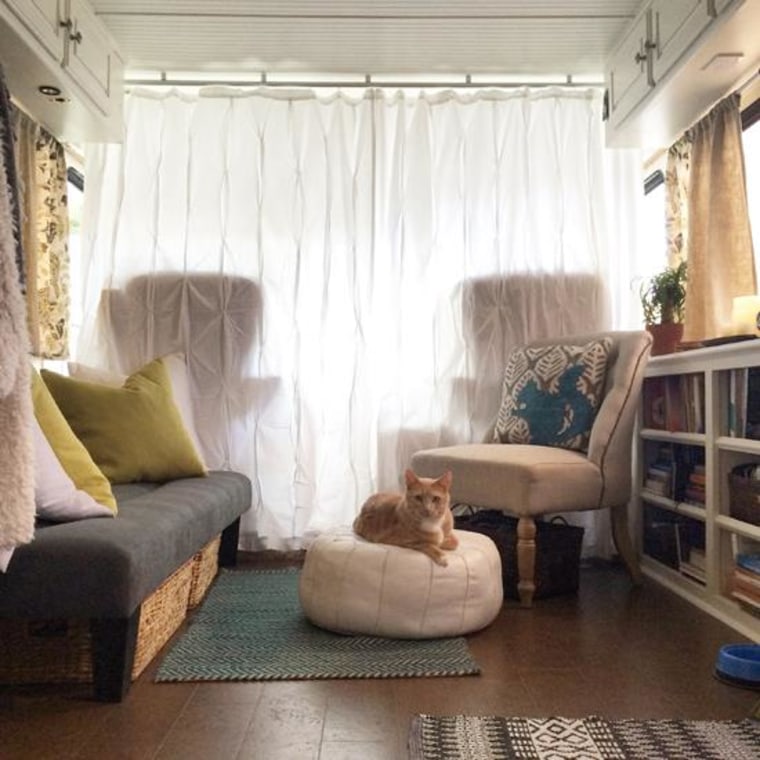 After purchasing a 1994 Safari Continental in May 2014, Lacy and Cliff began renovating it "at warp speed," she said. And just like any renovation, they hit some snags along the way.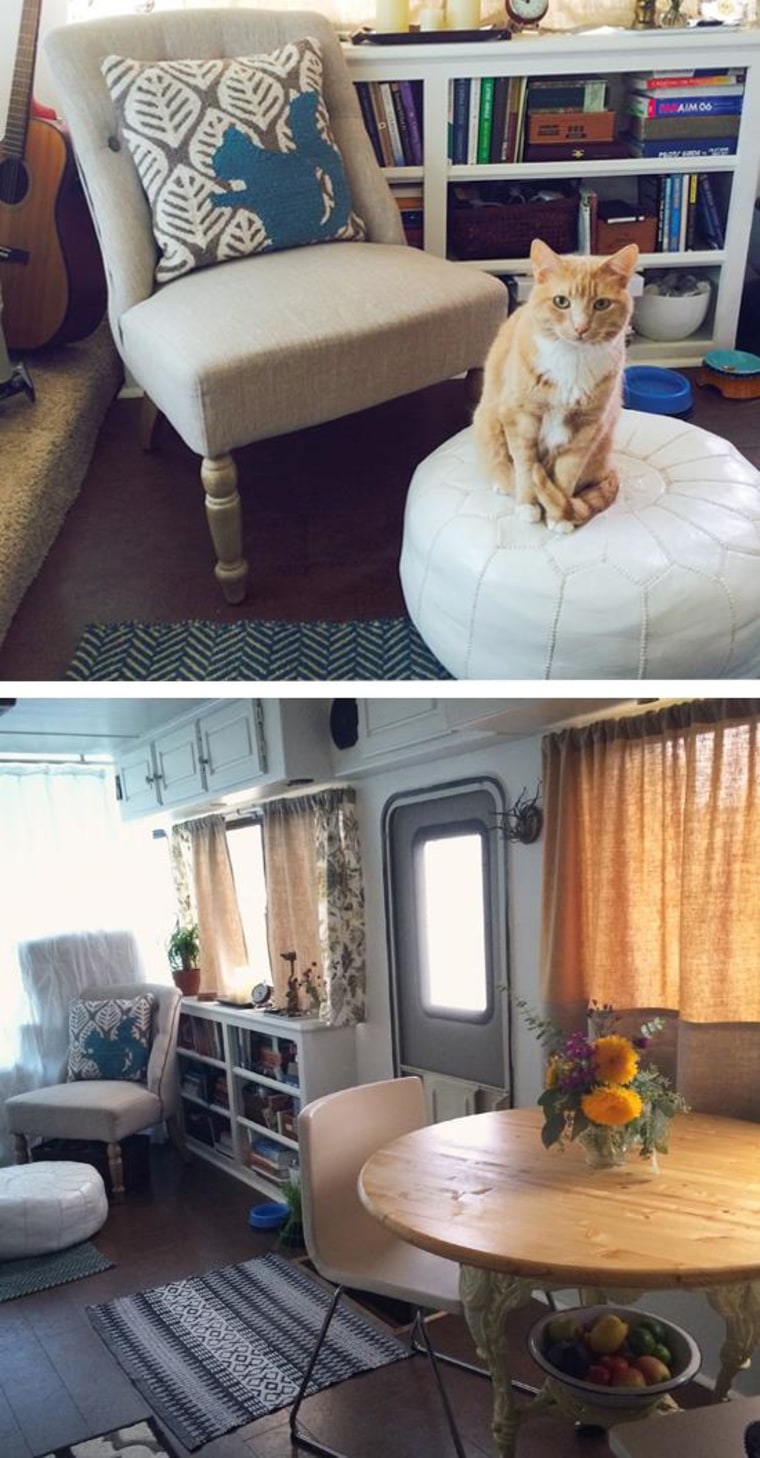 Most notably, they found mold while peeling the old wallpaper, which led to gutting the interior and starting anew.
"It ended up being a really good thing," Lacy said. They ended up putting in new walls, a new ceiling and new cork floors. They also refinished the old cabinetry, replacing moldy parts and installing new hardware.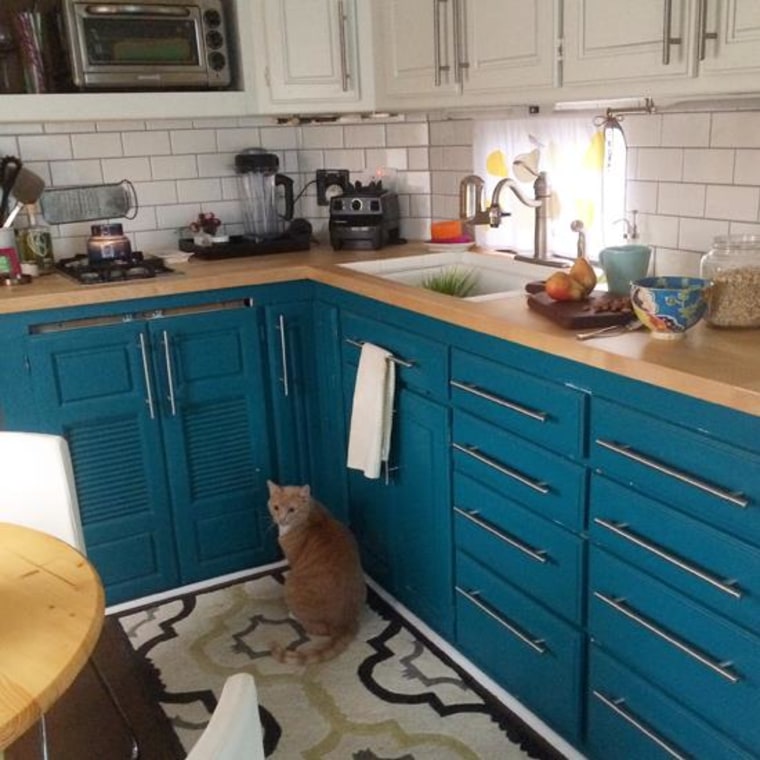 Also included in the makeover was a kitchen overhaul that included a new under-counter sink, butcher block countertops and white subway tile for the kitchen backsplash.
"We crafted this space to suit our needs," she said. "We removed a giant and dated microwave and replaced it with a toaster oven. We brought our juicer and our blender which are my favorite two kitchen appliances of all time."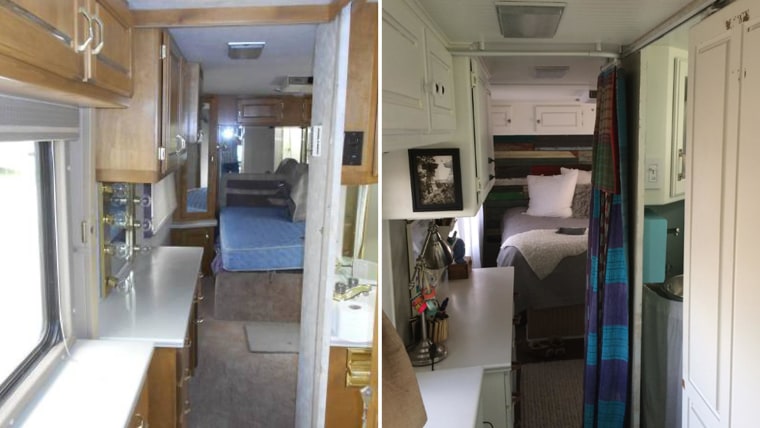 In the bedroom, there was one very important piece that both Lacy and Cliff knew had to be there.
"We knew if this place was going to feel like home, we'd have to be able to fit our California king mattress in the room," Lacy said. "Getting it in the door was pretty hilarious. Picture the mattress folded like a taco with Cliff inside pulling and me and mom outside pushing."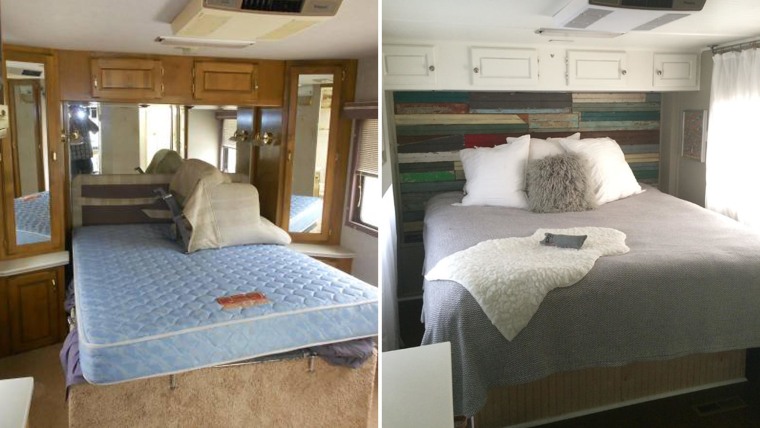 To make the mattress fit, they had to rip out side cabinets. Doing so eliminated some storage space — but for a worthy cause.
As for a bedroom decor, interior designer Jamie House, a friend who collaborated on the space and helped source materials, found some spectacular reclaimed wood which the team then used to make the headboard.
"It's our favorite project in the RV so far," Lacy said.
The couple took advantage of a single floor-to-ceiling open wall to hang art — a must-have for Lacy, who said, "I believe your home is a snap shot of who you are."
They also made leather pulls on the desk intentionally to have something soft — since it's so easy to bump against everything living in such a small space.
"It's a bit like child proofing to make sure we can bounce off the surfaces without injury," Lacy said.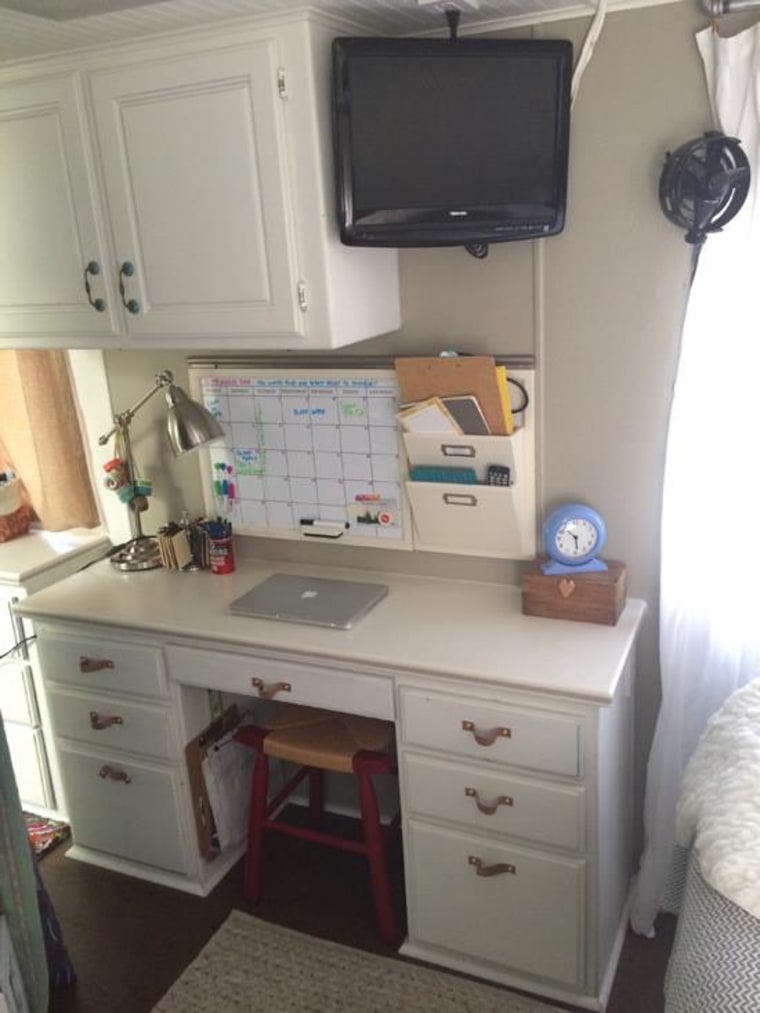 Lacy, Cliff and Ned are now on the open road. So far, they've been around the western U.S. and are currently in California near gorgeous Lake Tahoe. Next up: Seattle and Portland!
See more photos of the renovated RV on Lacy's blog!
Alesandra Dubin is a Los Angeles-based writer and the founder of home and travel blog Homebody in Motion. Follow her on Facebook, Instagram, Google+ and Twitter.