Dala Al-Fuwaires-Justin was a graduate student working on her thesis across the country when her husband, AJ, purchased the couple's first home in Phoenix. Had Dala been there in person, she would have considered the kitchen a deal breaker.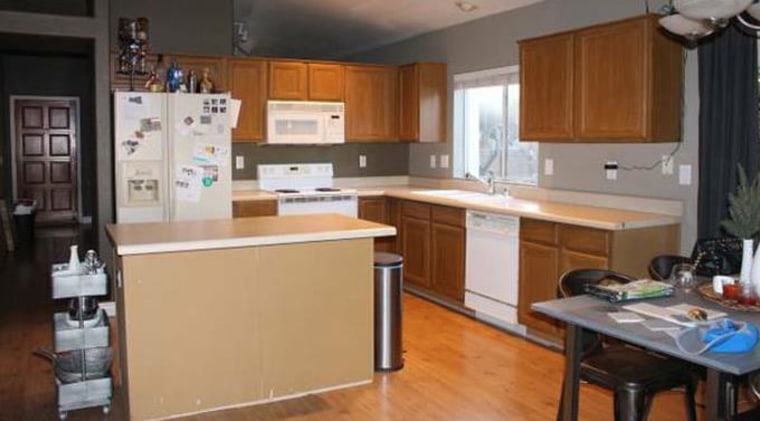 Seven years went by before Dala, an interior designer, served as the family's own contractor to make that the kitchen into the room of their dreams.
The airy look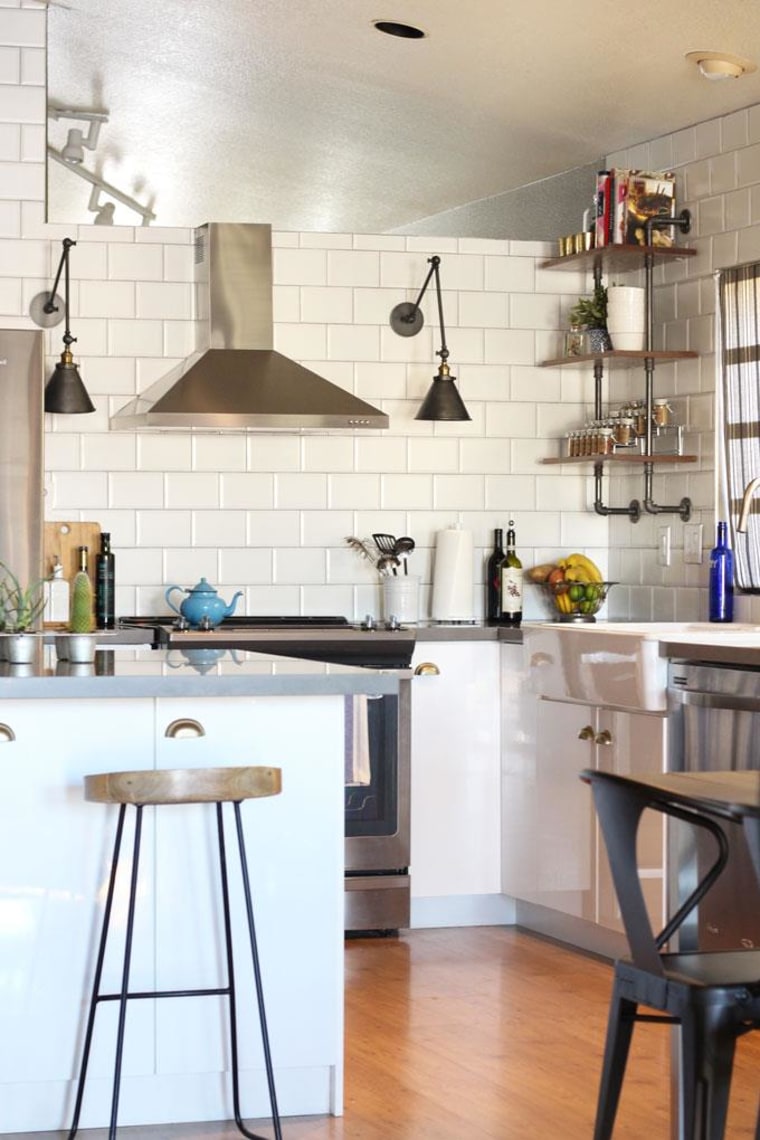 Dala couldn't wait to bid adieu to the room's dated oak cabinetry, chipping laminate countertops and the appliances that were once white, but had become a dingy cream. She replaced the appliances with shiny stainless steel and used white subway tile throughout the space for a gleaming new look. Industrial touches, like shelving made of piping and metal chairs, lend a designer feel and individual flair.
RELATED: Share your before-and-after pics of your home projects with TODAY
DIY projects
Dala made the dining table herself — and it was one of her very first DIY attempts ever.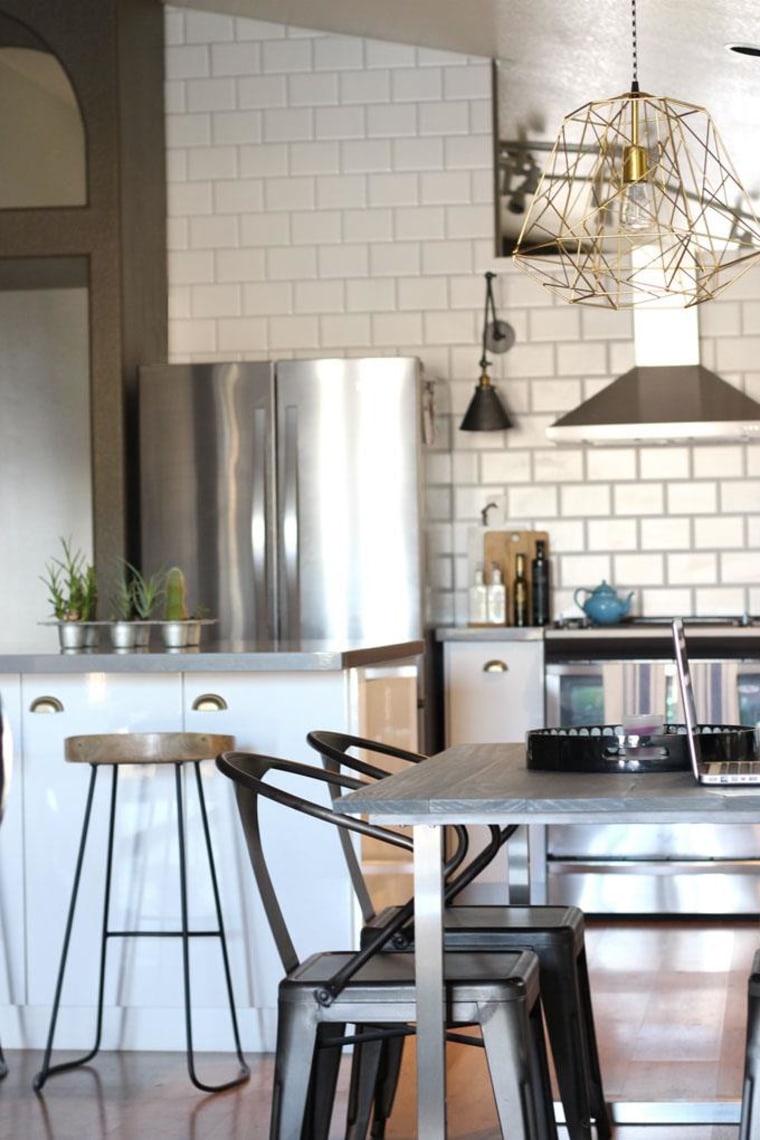 "I had just graduated from grad school and didn't have the budget to source a unique table," she said. "I wanted something a little rustic and a little modern. I stained a few planks of wood and added a clean stainless steel base to them for under $150."
She also created a unique set of DIY wall shelves that pack a huge visual punch for about $200. She purchased the plumbing pipes and the wood at her local Home Depot, where they also cut the wood down in store.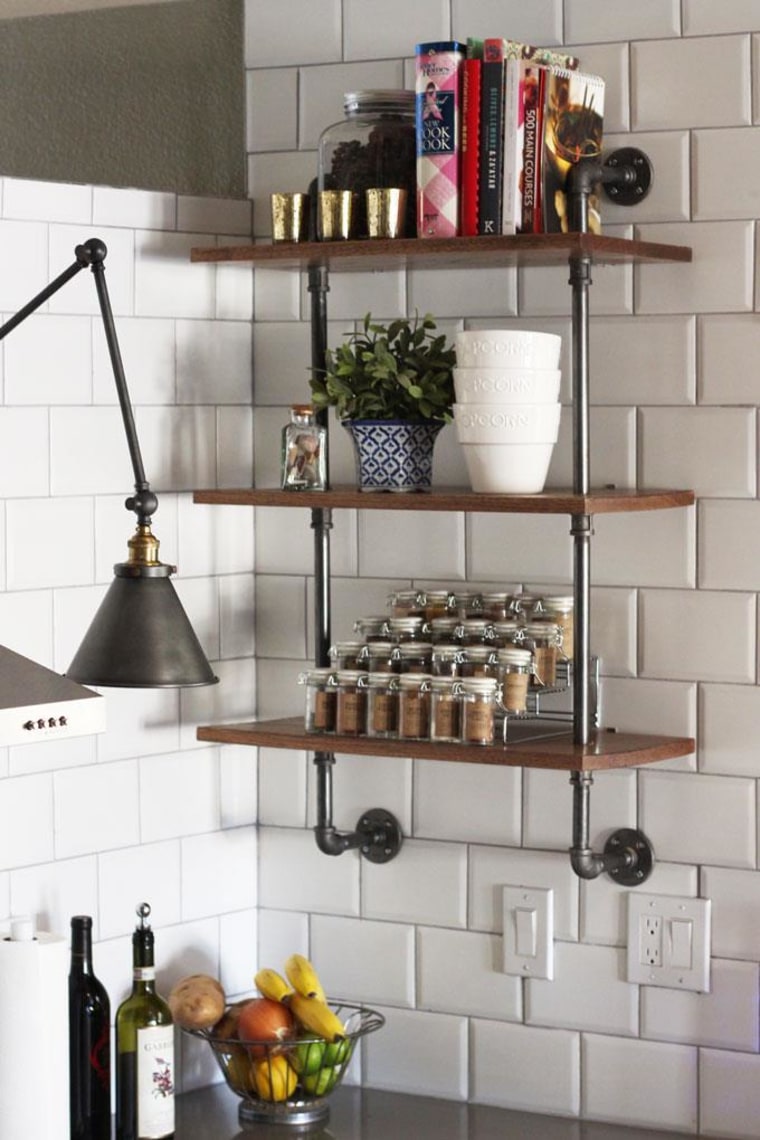 After staining the wood at home and having a professional contractor drill holes in the wood for the plumbing parts, she installed the unit in the far corner of the room.
"I think they give the kitchen a really unique feel for a third of the cost," she said.
Attention to detail
Dala's kitchen is tidy and orderly, with each piece on display fitting in with the aesthetic. To that end, she gave ordinary objects visual appeal with a bit of creativity and DIY ingenuity.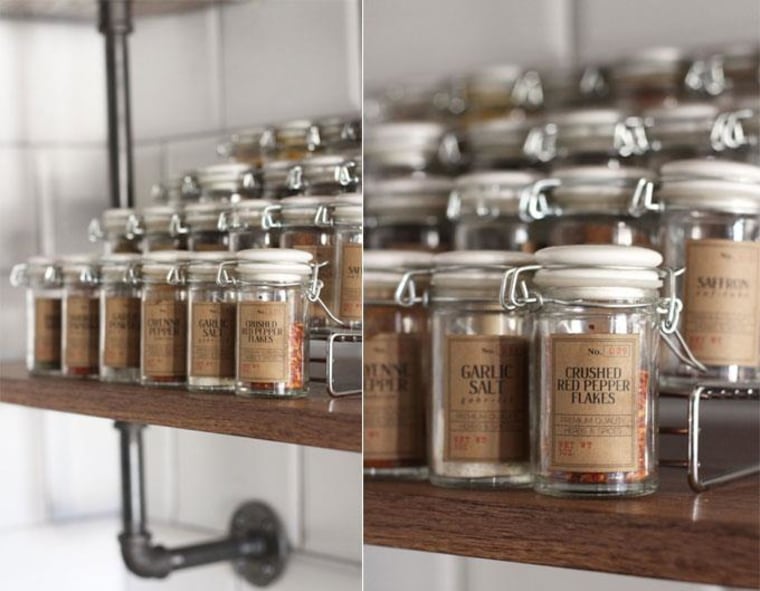 "Spices are beautiful and should be celebrated, but the mismatched jars they come in are not the most attractive thing to display on a shelf," she said. "I spent a Saturday morning creating labels for all the spices in my closet and then placed them in jars I found at World Market."
As for keeping everything in the room looking cohesive, she said, "I try to stick to a neutral palette and add color in my accessories. That way, if I ever get sick of a color, it can easily be changed out without compromising the whole room."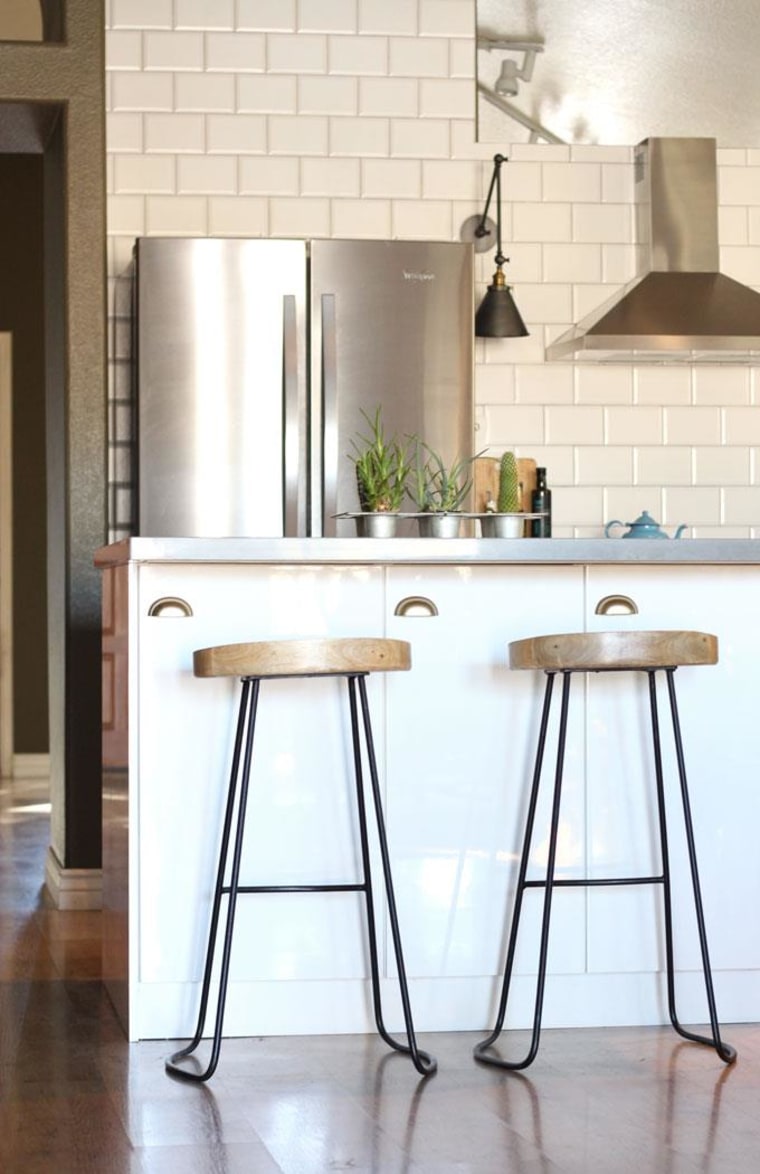 See more of Dala's kitchen makeover here. And if you have a photos of a before-and-after home makeover, share them with us!
Alesandra Dubin is a Los Angeles-based writer and the founder of home and travel blog Homebody in Motion. Follow her on Facebook, Instagram, Google+ and Twitter.