Erica Hebel has the ultimate goal to move her family to the country for a simpler life. So, along with husband Tyler and three kids, she's making over her house with the goal to sell it when they're ready. One epic accomplishment in that process so far: a kitchen transformation that cost only $800!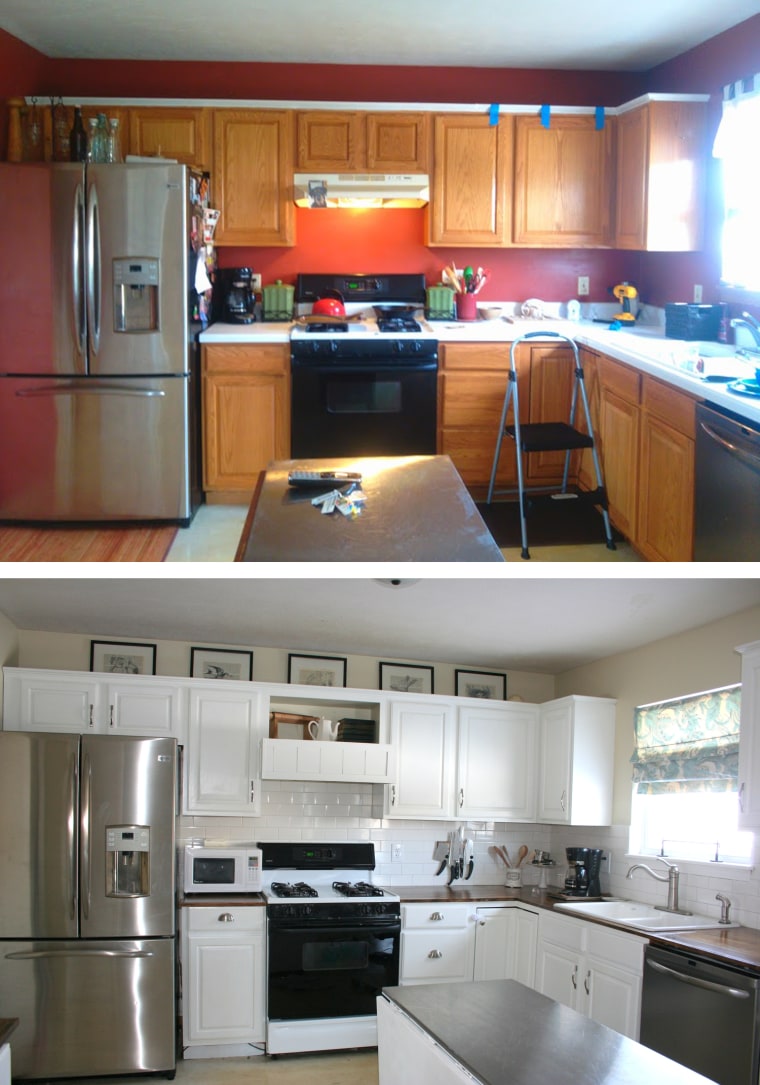 Here's how the family did it.
A little sleight of hand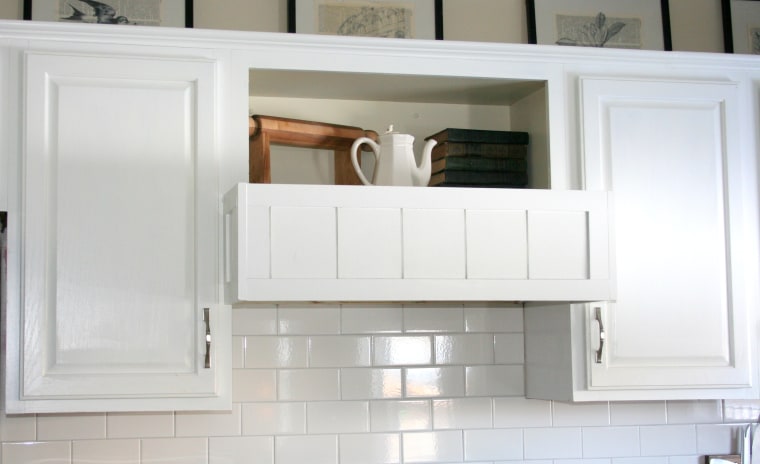 Erica hated her old range hood, but was in no position to spend $500 on a new one. Instead, for just about $20 and in 30 minutes, she created an enclosure that the ugly old hood could simply hide behind.
Counter intuition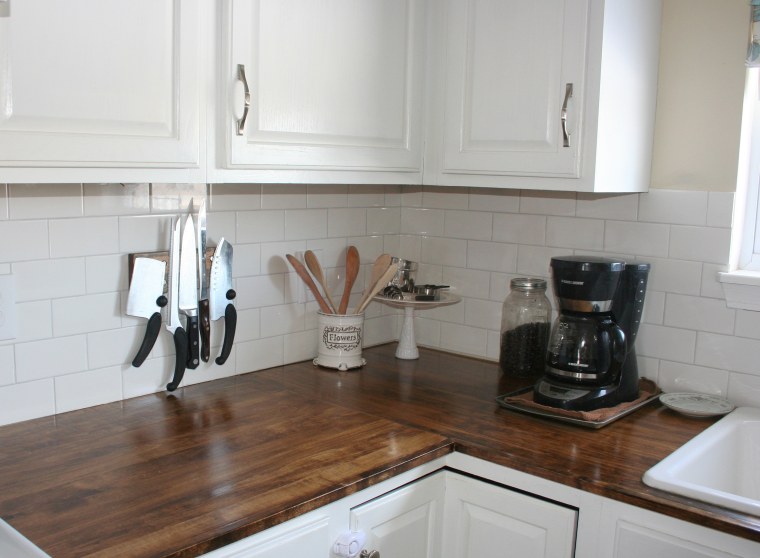 Erica knew the white laminate counters had to go. But rather than go the store-bought route to achieve a farmhouse look, she made the counters herself out of wooden boards and a bit of DIY ingenuity. The spectacular result came together for just $195!
Pretty paint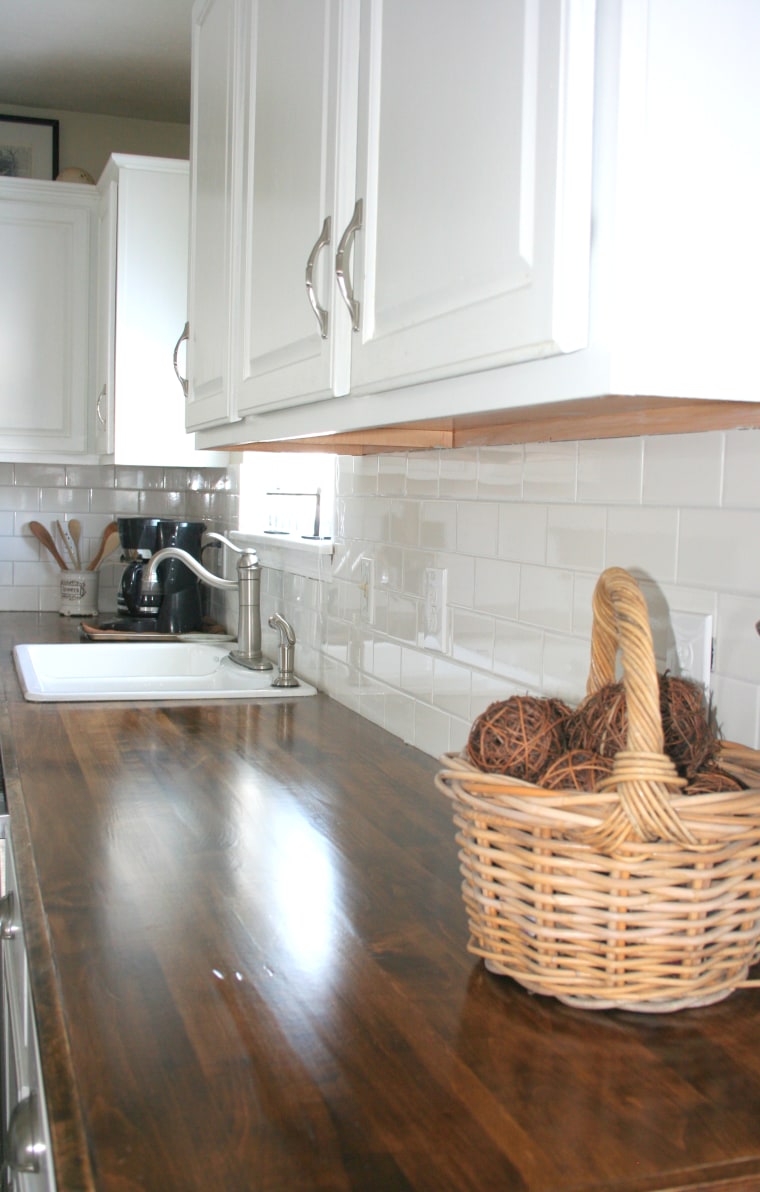 Erica breathed new life into the kitchen's dated oak cabinets (which she not-so-fondly referred to as "crap-inets") by painting them white, after cleaning and deglossing the original surfaces. She described the process as pretty easy, saying, "Your entire space can be transformed with a gallon of paint. That is the best place to start!"
She also added new molding and new satin nickel pulls to refresh the look.
Savvy shelving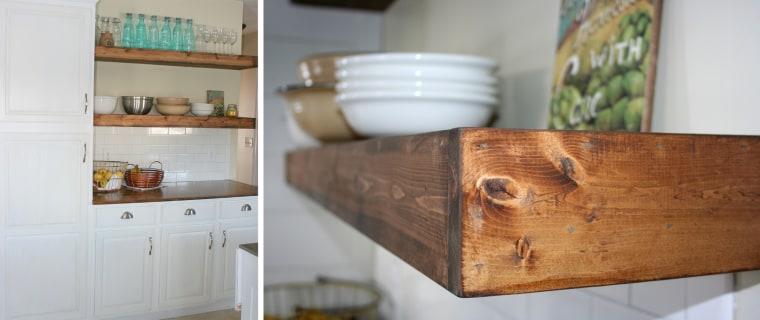 After a bit of Internet research, Erica knew she loved the look of open kitchen shelving. With a $40 investment and an afternoon of nailing and cutting wood, she had two gorgeous shelves for glassware and bakeware.
"They are so strong that my husband could tap dance on them and they would be fine," she wrote on her blog.
Staying sane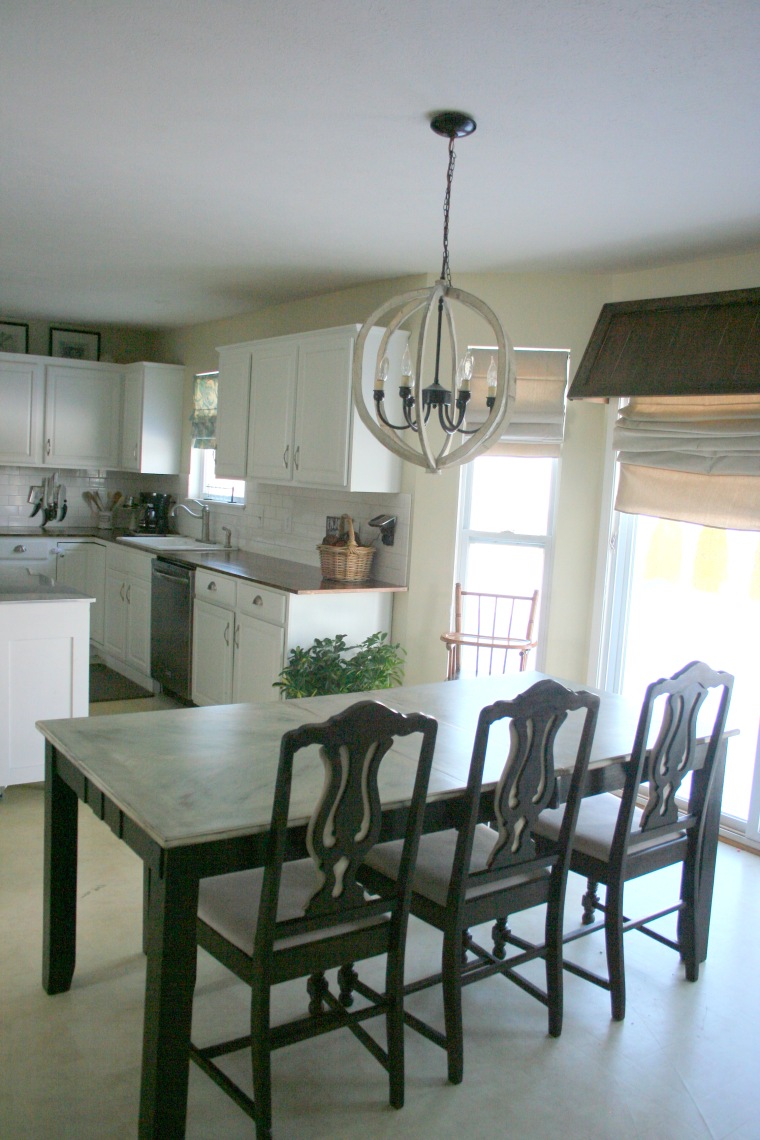 "Buy a bottle of wine and be patient," Erica said about her philosophy for keeping your head in the midst of DIY remodel projects. "Keep an eye out for awesome deals when you least expect them and flex your creative muscles. Thinking outside the box will save you money and your sanity!
See more photos from Erica's makeover on her blog, "On Bliss Street."
Alesandra Dubin is a Los Angeles-based writer and the founder of home and travel blog Homebody in Motion. Follow her on Facebook, Instagram, Google+ and Twitter.