Jamin and Ashley Mills' bathroom's bland appearance didn't match their whimsical tastes, but they didn't intend to update it. With its shades of beige and brown, they figured it was at least functional. However, when a wet area on a nearby floor led to the discovery of mold and damage in the walls, the only answer was a total redo.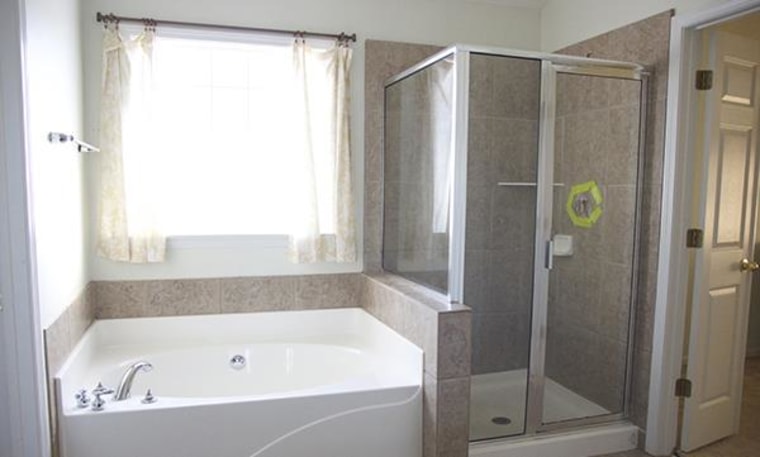 The result? Pure bathroom bliss.
Shower of their dreams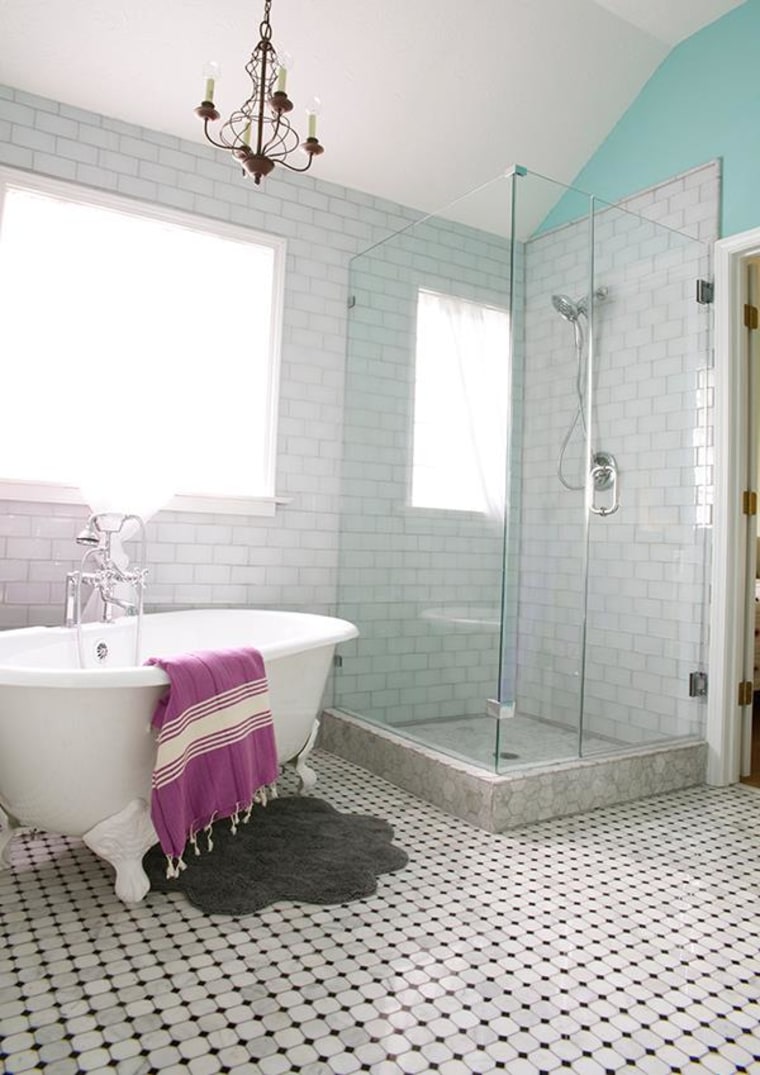 The couple's biggest wish-list item for the bathroom was a frameless, glass-walled shower. Ashley knew it would make her feel like she was at a fancy hotel every time she stepped in and out. And after some looking around to get the best possible price, she got her dream.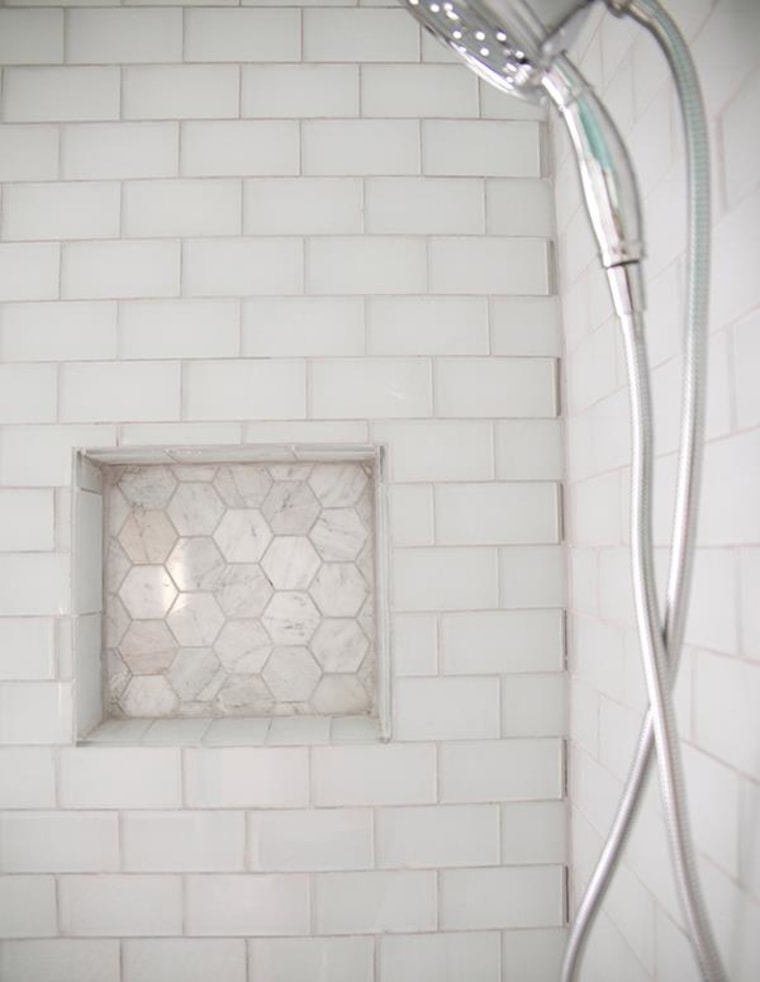 Going bold, the family decided to take fresh, white subway tiles all the way to the ceiling. In all, they used three different types of tiles in the room for a chic but playful contrast throughout the space. "They work fabulously together," Ashley said.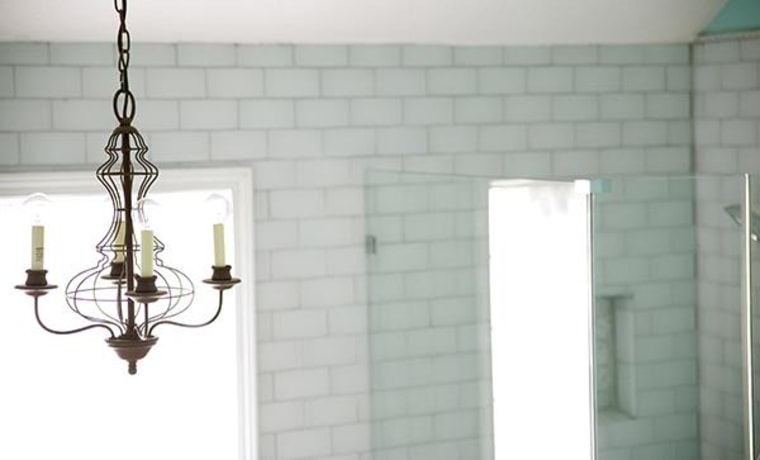 Pops of color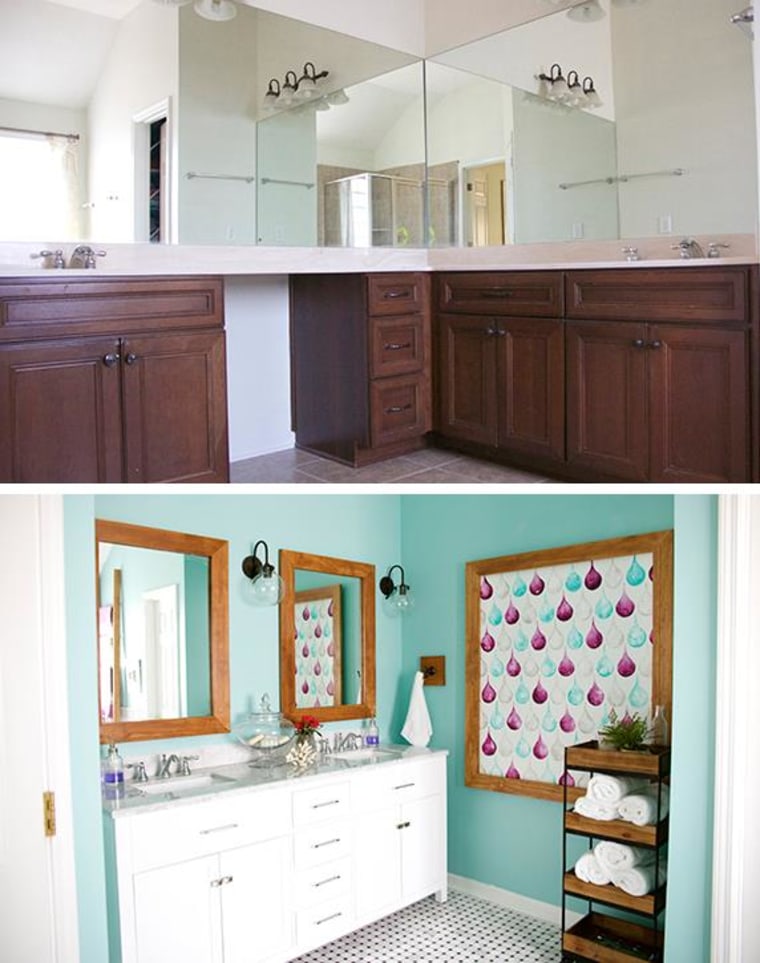 Eschewing the ho-hum generic look of the former bathroom, the family added major personality to their new room with festive color. To complement the cheery turquoise shade on the walls — Benjamin Moore's Lake Victoria to be precise — the duo created an over-sized framed artwork in a similar shade, along with bold purple accents.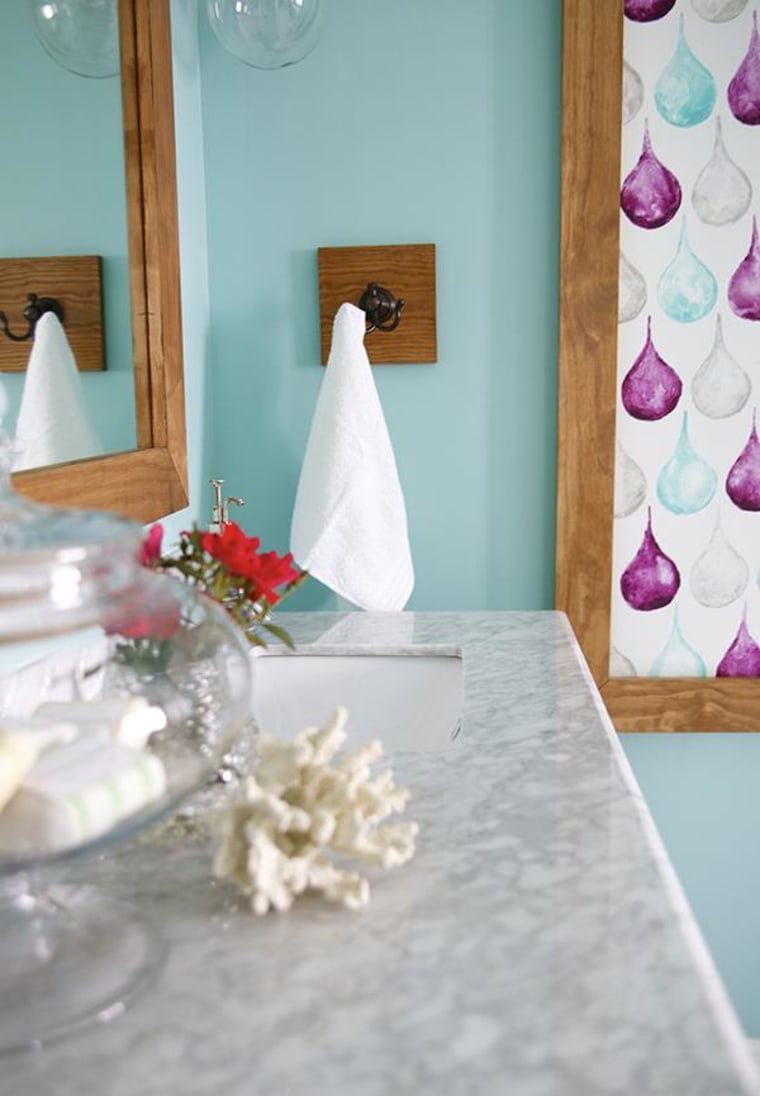 In fact, Jamin described the art as his favorite bargain in the room. "It lent a one-of-a-kind look to the space, and kept it from being too formal," he told TODAY.com. "It was an easy way to bring in some more of the colors for the room."
Extra storage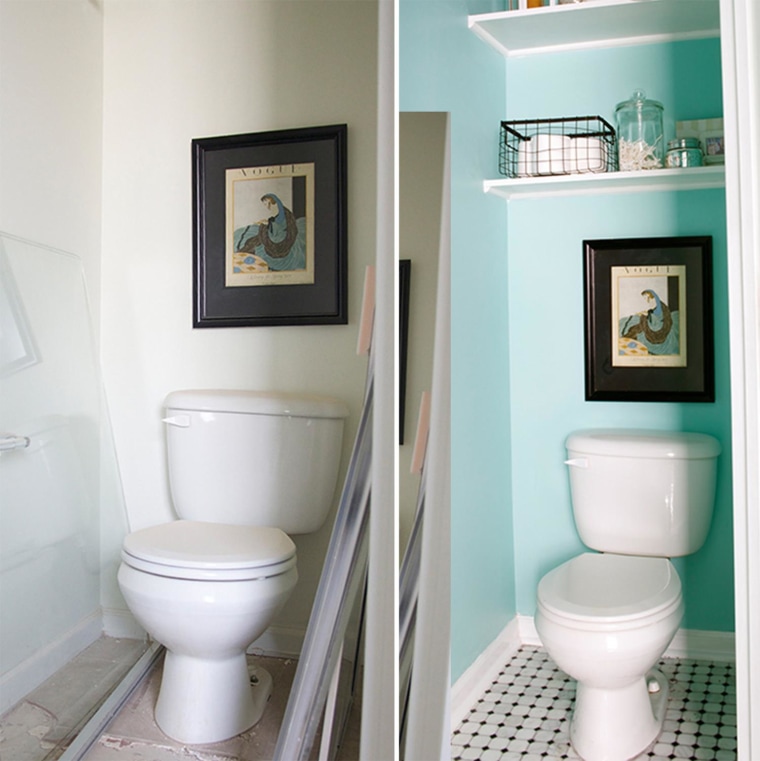 In a separate room where the toilet sits, the family hung small shelves — two teeny details that actually make a huge difference.
"It's a game changer to have storage above your toilet, and a place to put your toilet paper," Ashley wrote on the couple's blog. "It's the little things!"
See more of Ashley's bathroom makeover here.
Alesandra Dubin is a Los Angeles-based writer and the founder of home and travel blog Homebody in Motion. Follow her on Facebook, Instagram, Google+ and Twitter.