Cleveland Cavaliers point guard Kyrie Irving may have fallen short of the NBA title, but he's clearly in the running for the best Father's Day gift of 2017.
The NBA All-Star surprised his dad with a home renovation, and the whole thing was captured on video in the final episode of the online series "My Houzz."
Irving, 25, and his sister Asia, 26, worked together to make over their dad Drederick's kitchen, living room and dining room in the West Orange, New Jersey, home they grew up in.
"It's his first house — I think he wants it to be his only house," Irving said said, noting the slim chance his dad would ever move from the humble abode. So, the former Duke star decided to bring the new space to him.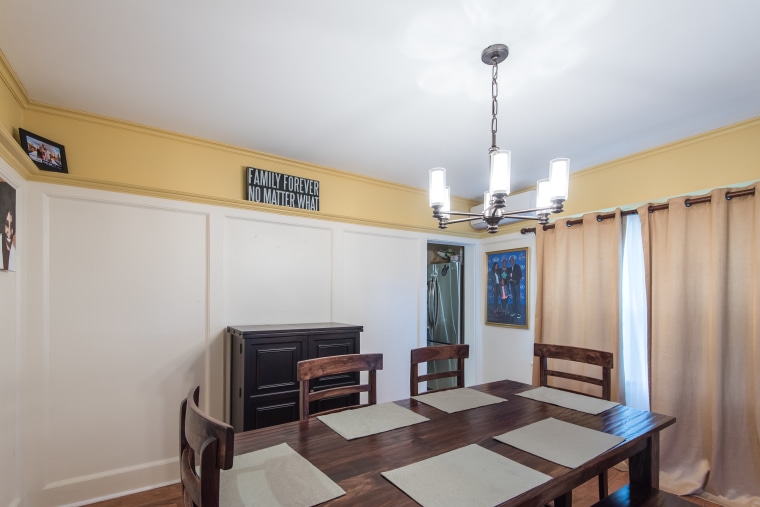 Working with designer Jules Duffy, the siblings chose to knock down constricting walls to make it more of an open floor plan.
In the living area, they painted the brick around the fireplace and mantel to give it a lighter feel. They also added custom built-in shelving which provides more spots for placing family photos and memories.
To incorporate Drederick's favorite color, they selected a navy blue couch which gives the room a pop of color, along with colorful accents that give the room a warm feeling while still remaining masculine.
In the kitchen, they dug up about seven inches of flooring layers which made it a more even surface and essentially raised the ceiling a bit.
"It looks so much bigger," Irving said after seeing it complete. "I feel like this is the way the house is supposed to be."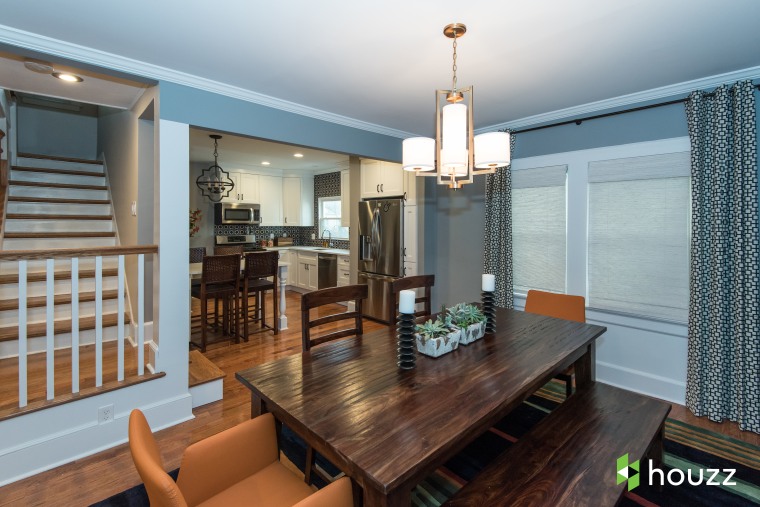 But there was one more surprise in store. Asia took the two of them to see a special room she had been working on: the trophy room, which held all the awards she and Kyrie received through the years.
"I didn't know you were keeping all this stuff," Kyrie told his dad during the emotional moment. "My dad gave up his dream for my sister's dreams and my dream. It's incredible to see that he has every single trophy."
Drederick was naturally speechless at the results of the makeover and his children's sweet gift. See the full video and shop the space at Houzz.