With just a few months to go before the Obamas move on from 1600 Pennsylvania Avenue, this very public family opened the doors to their private living spaces for all to see.
A visual tour is beautifully captured in the new issue of Architectural Digest and a slideshow, where one will find historic, stately rooms peppered with colorful pop art, memorabilia and the family's personal decor touches.
We especially loved the rooms and vignettes that convey presidential family's personality — Obama's "man cave," for instance, with an old-school record player nearby, and personal mementos peppered throughout.
A look inside the private spaces of America's most public family. Take a tour!
The Yellow Oval Room is a sophisticated spot for gathering, featuring lush fabrics, antiques and plenty of seating for larger groups.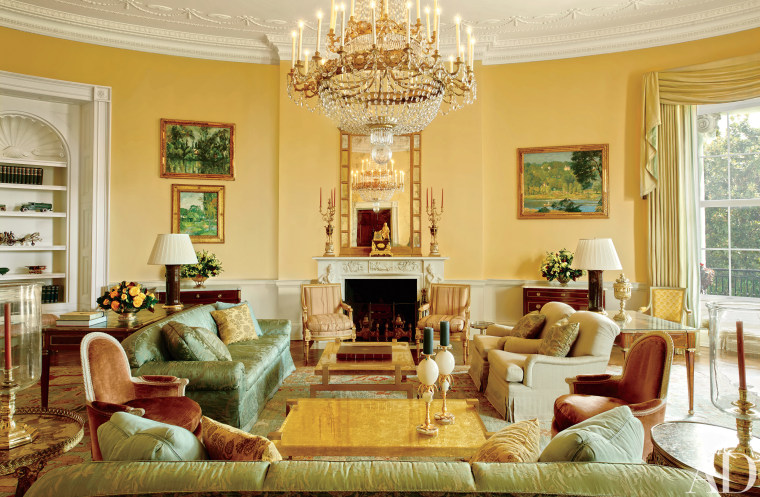 The Treaty Room is as close to a "man cave" as Obama can get, and it's often where he ends up late at night.
It's filled with personal memorabilia, including one of the president's two Grammys (for the spoken word editions of two of his books), a personalized football and family photos.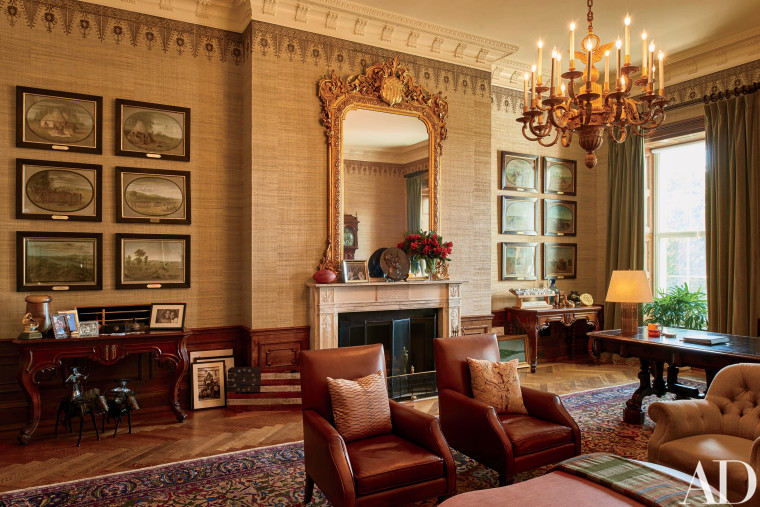 RELATED: The next Obama family home: Take a tour of their new Washington DC house
Walls of colorful art break up and brighten the antiquated feel of the Old Family Dining Room.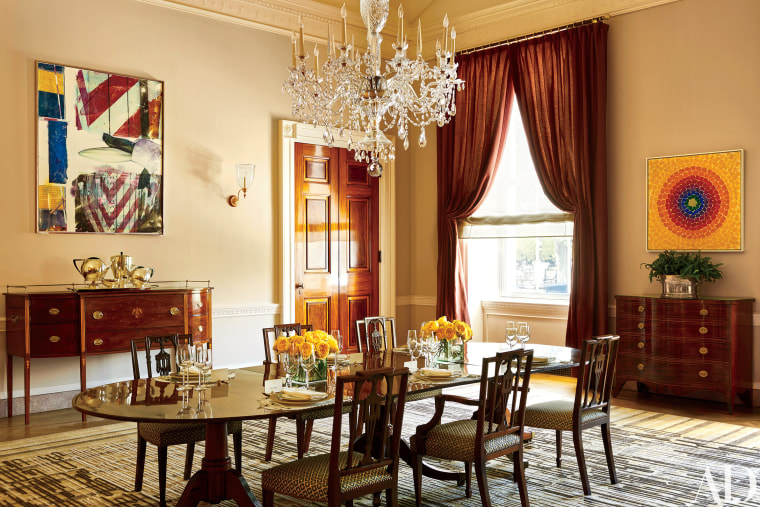 In the West Hall, bright art pops above the antique desk. Beneath it sits a standalone old-school record player. Clearly, the family loves soul music — we spy "Al Green's Greatest Hits" ready for a spin underneath the table!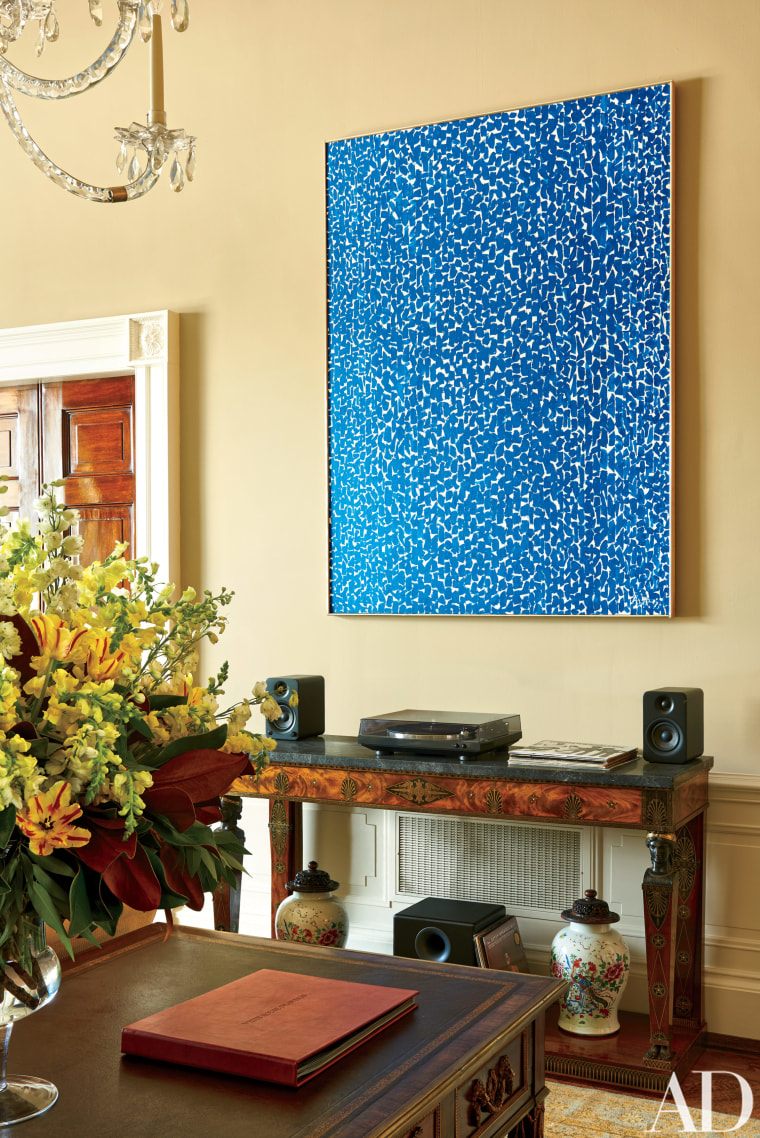 RELATED: Michelle Obama rocks Carpool Karaoke with James Corden — and surprise guest Missy Elliott
A peek inside the cozy and comfortable Family Sitting Room.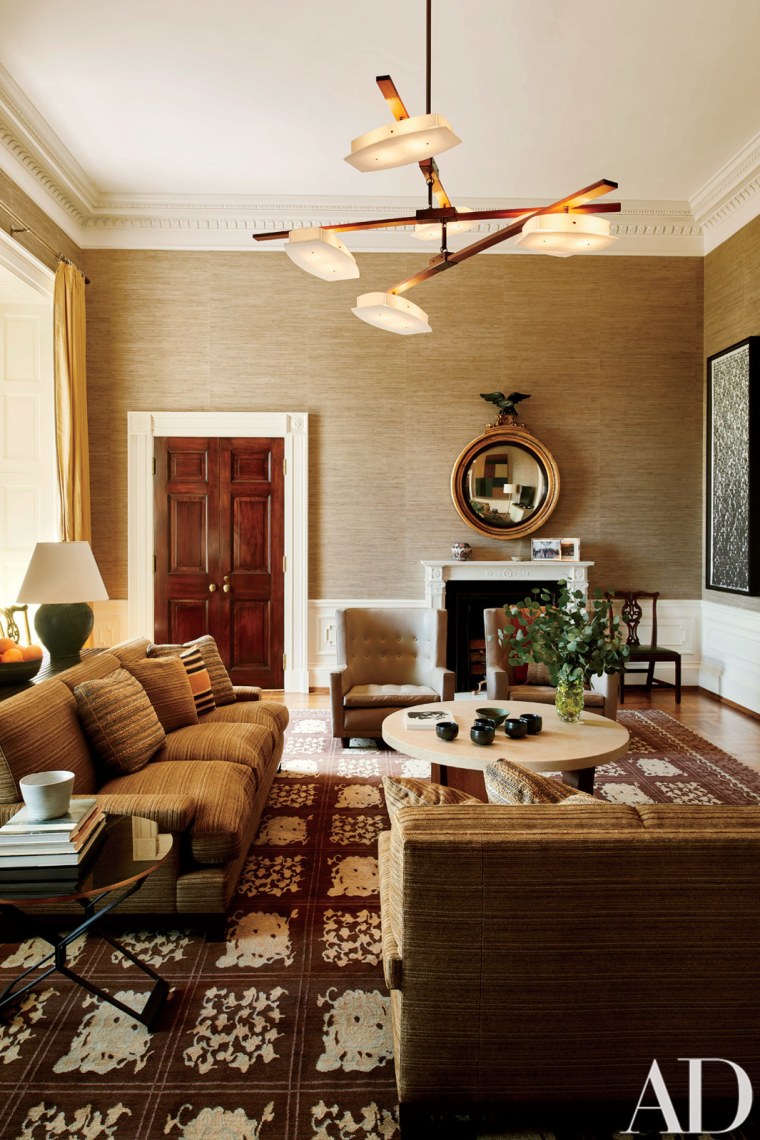 The Solarium on the White House roof has incredible views of the Washington Monument. Might their new home have a similar view?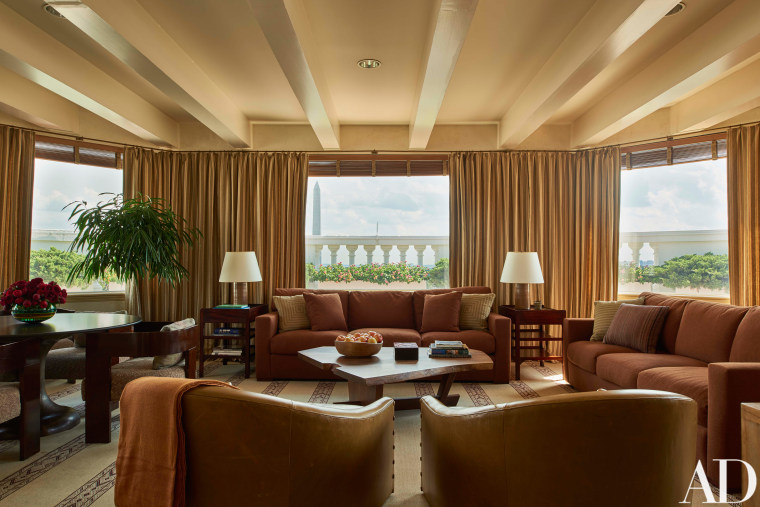 RELATED: Michelle Obama has some words of advice for her successor
To see the complete story, pick up your issue of Architectural Digest, on newsstands now.