"The Simpsons'" living room is one of the most iconic in television history, and while the colorful cartoon space has remained simple and familiar through the years, one company gave it a modern makeover.
HomeAdvisor, a digital marketplace that connects homeowners with home-improvement professionals, teamed up with NeoMam Studios to re-imagine "The Simpsons" most famous room in six different home decor styles.
From a cool industrial look to the ever-popular mid-century modern decor scheme, see how the iconic room looks with a trendy interior transformation (bonus points if you can spot Santa's Little Helper and the can of Duff beer).
Industrial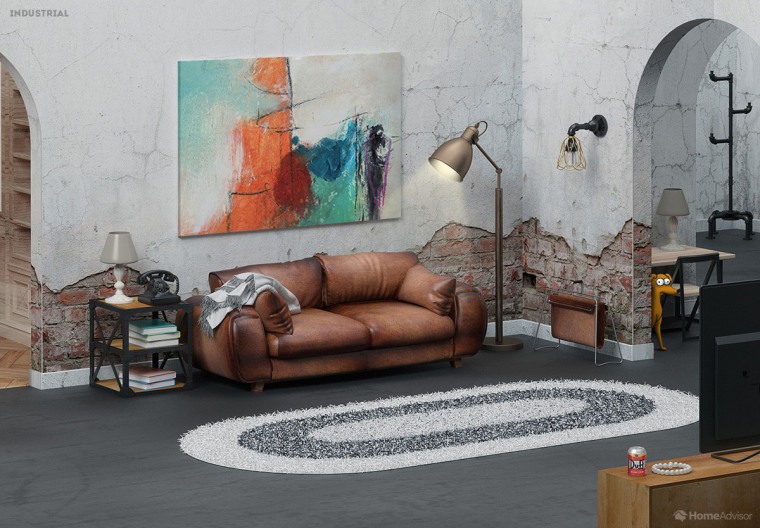 "As a power plant employee, Homer would feel right at home in an industrial living room," the HomeAdvisor blog explained. The updated room features exposed brickwork, furniture with wood and metal accents, and a fluffy white-and-gray rug. A large abstract art piece replaces the famous boat painting above the sofa.
Coastal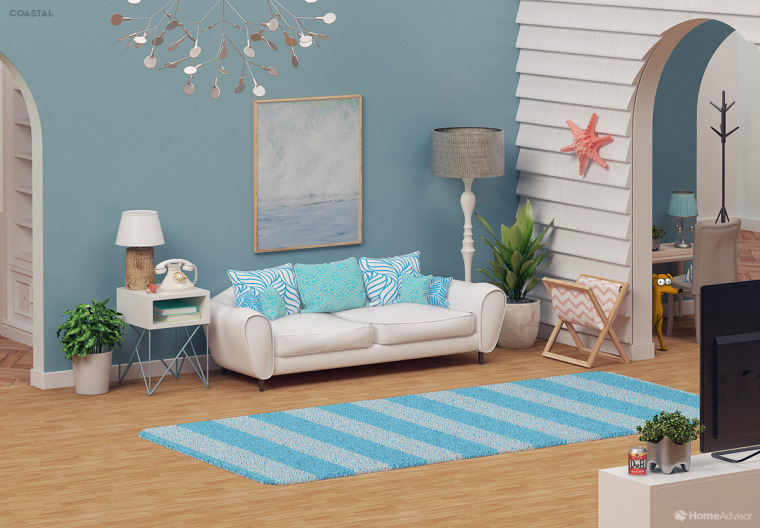 Every day could feel like a family vacation if Marge and Homer decided to go with this coastal decor scheme for their home. Pretty blue paint covers the walls while a shiplap accent wall gives the room some texture. A crisp white sofa is accessorized with light decorative pillows and while the boat painting would have probably fit well in this room, the team opted for a more abstract watercolor piece.
Bohemian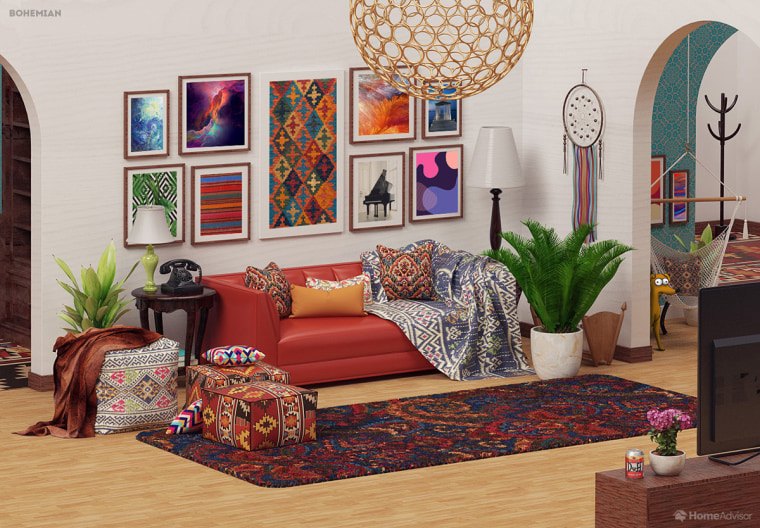 This room's look would be embraced by Lisa, noted HomeAdvisor. "Vintage furniture, exotic rugs and decorations from around the world are the key features of this style." A colorful gallery wall is the focal point of the space.
Shabby Chic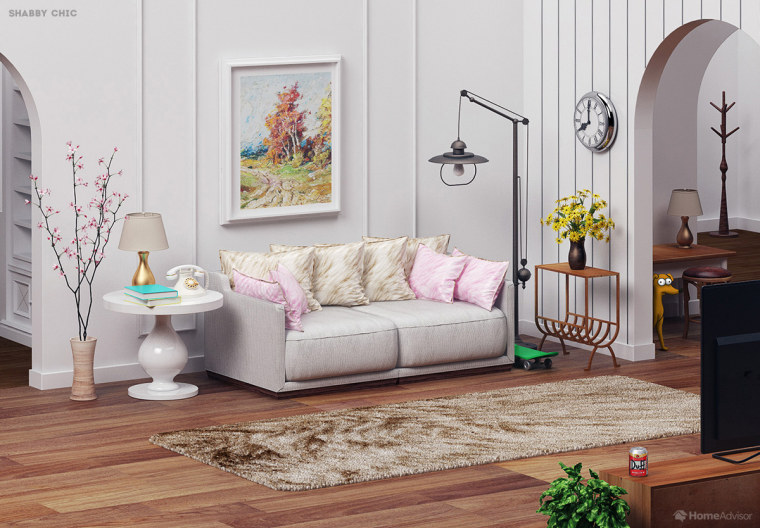 "Marge probably wouldn't like the chaos of a bohemian living room, but she and Lisa could compromise on the softer, more feminine flea market aesthetic of shabby chic," the blog said. This look features clean white walls, vintage furniture and floral accessories.
Hollywood Regency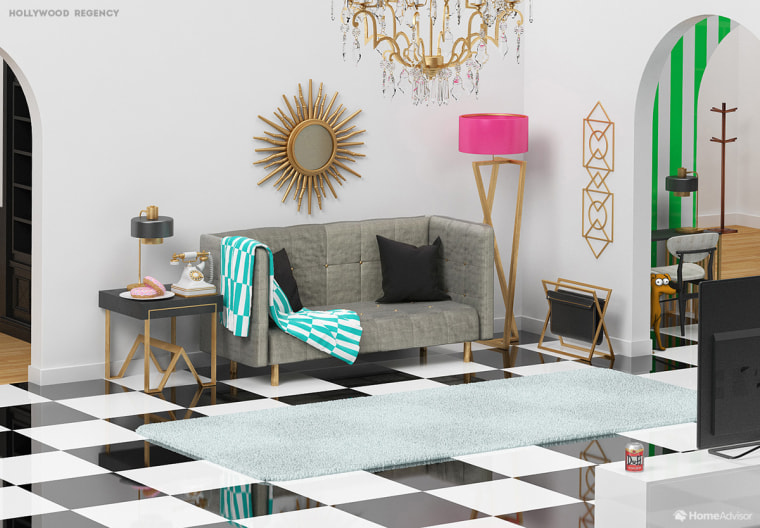 Even though they live in Springfield, Oregon (as we eventually learned), the Simpsons are famous in Hollywood and this design certainly embraces the glamour of their celebrity. This updated and stylish room features bold statement pieces, luxurious fabrics and contrasting color combinations.
Mid-Century Modern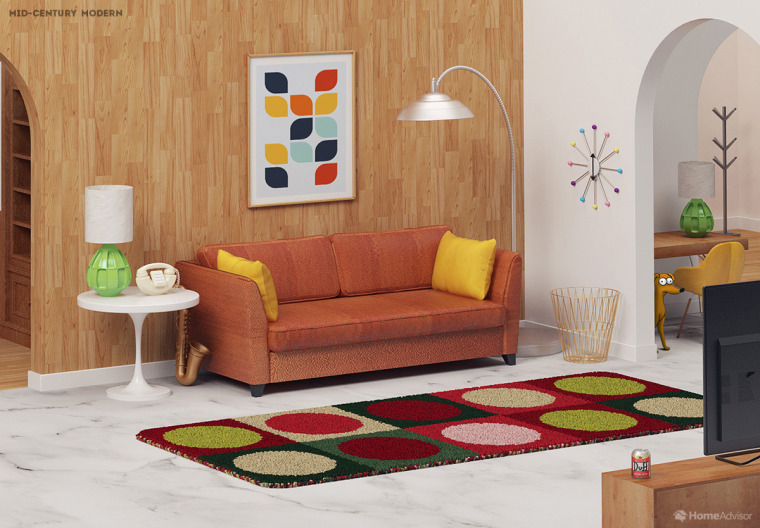 If "The Simpsons" were on TV during the "Mad Men" era, they might have a living room that looked like this. The furniture features clean lines with pops of color, like the mustard yellow pillows on the rust-colored couch.