They say "moving" is one of the great stressors in life.
Well, try throwing in two three-year-olds and a six-year-old, while working around the clock — and you've got an even more challenging situation.
The good news? I'm finally learning to ask for help.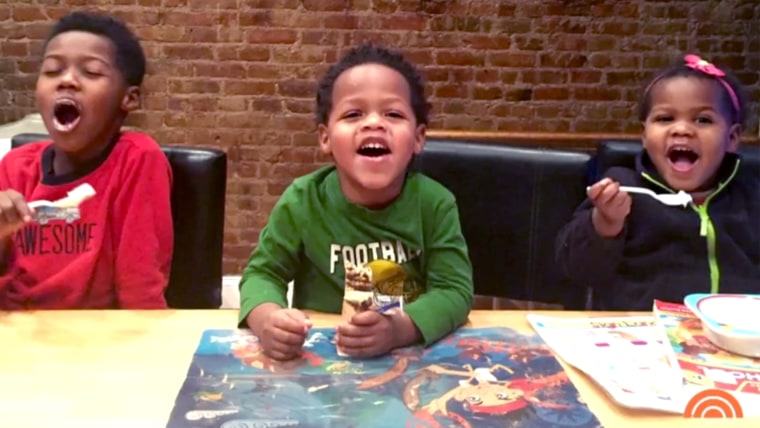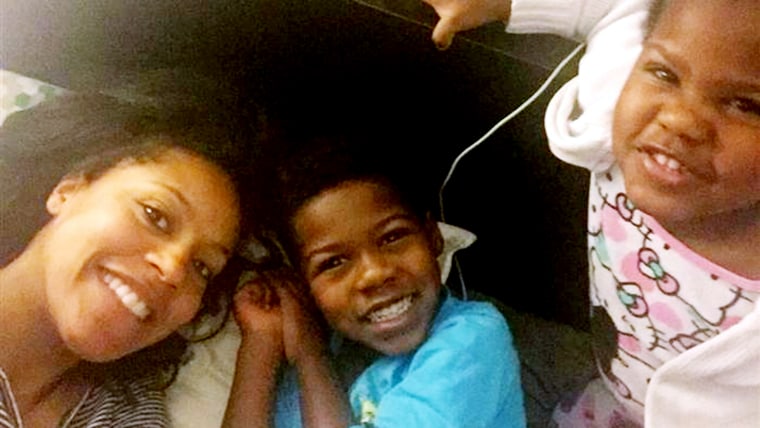 My biggest challenge was definitely that all three of my children needed to share one room. I know, I know. Sounds crazy. But I think it'll be a good thing in the long run, and especially good for bonding. I just couldn't figure out how to keep it from looking like an absolute, crowded mess!
That's where my lovely friends at TODAY Home entered the picture. I asked them to help me come up with some design strategies to make it work. Here's what I needed:
Affordability
There's no need to spend a billion bucks on a kids' room.
Balance
I have two boys and a girl, so I didn't want the room to feel too girly (or the opposite).
Space
I wanted each child to feel like they had their own little corner and some space of their own.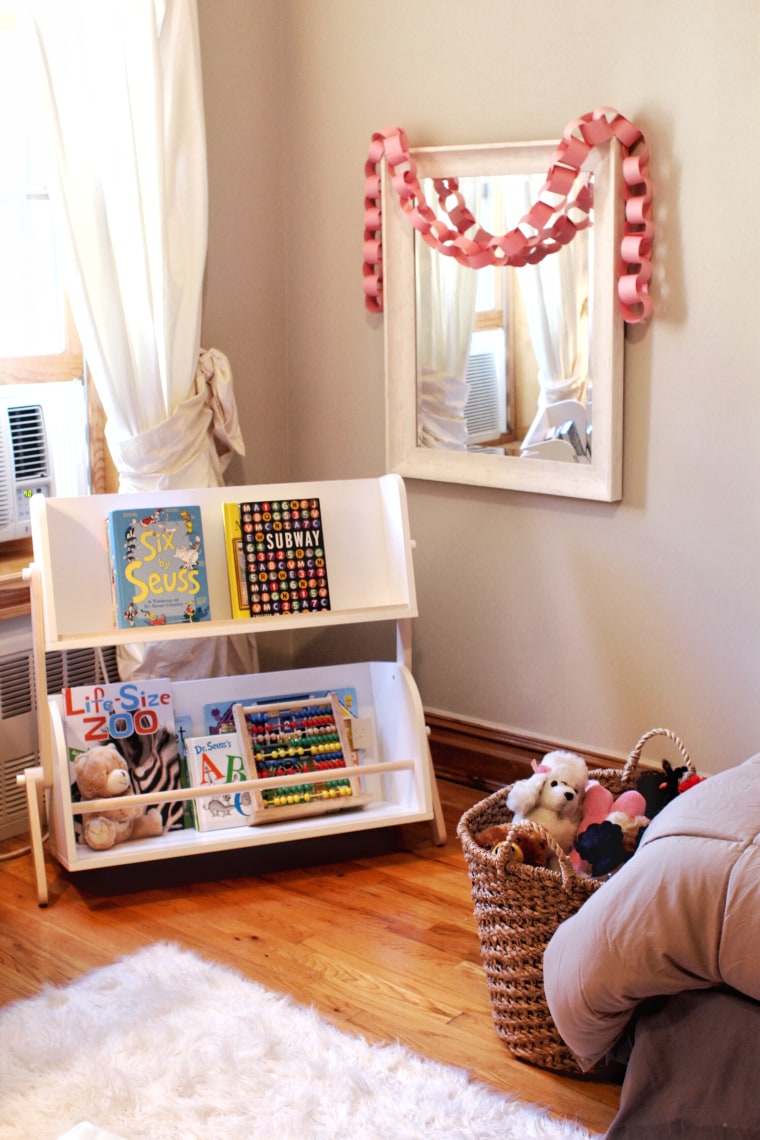 RELATED: Get inspired! 11 beautiful shared kids rooms from Pinterest
The team got right to work with that information. They quickly paired me up with TODAY Tastemaker Francesco Bilotto, an interior designer with an impressive resume. He came over my house, looked around and acknowledged that this mommy needed some serious design help.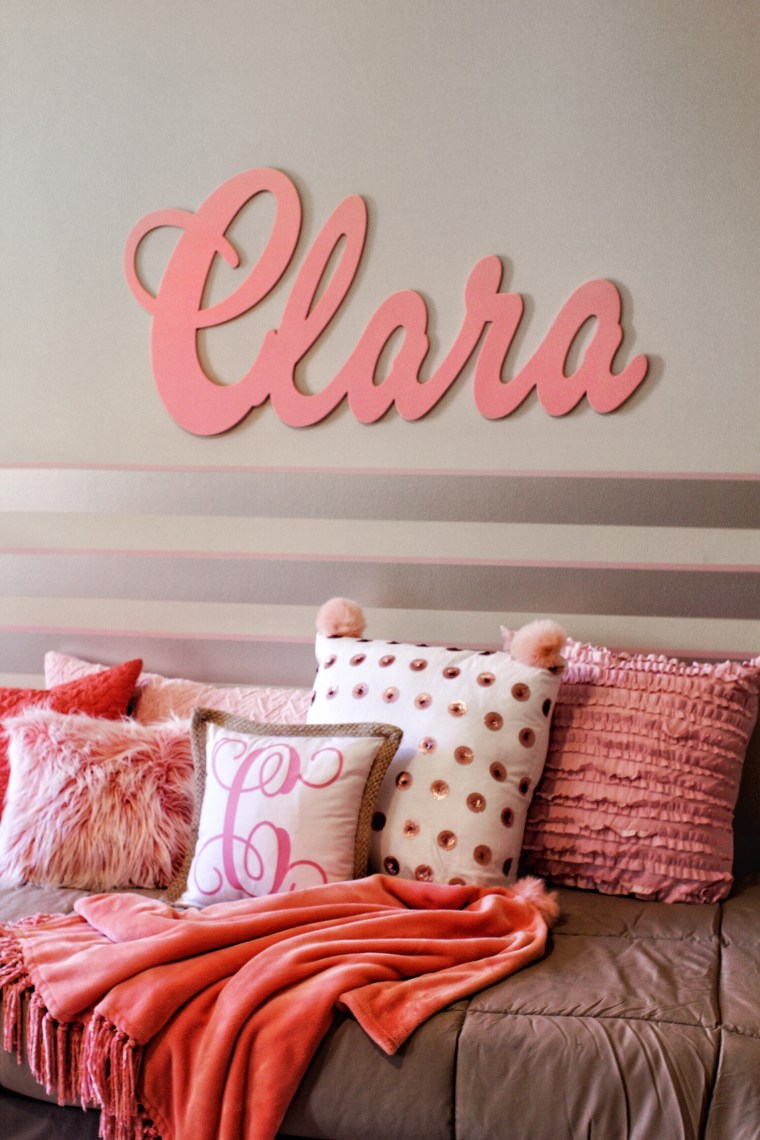 A few weeks later, I can honestly tell you our meeting changed my life ... however cheesy that sounds.
First, he helped me declutter. Next, we shopped on a budget. And finally, he put everything together. Fast forward to today, and my kids' room feels open, bright and cheerful. The best part: They LOVE it.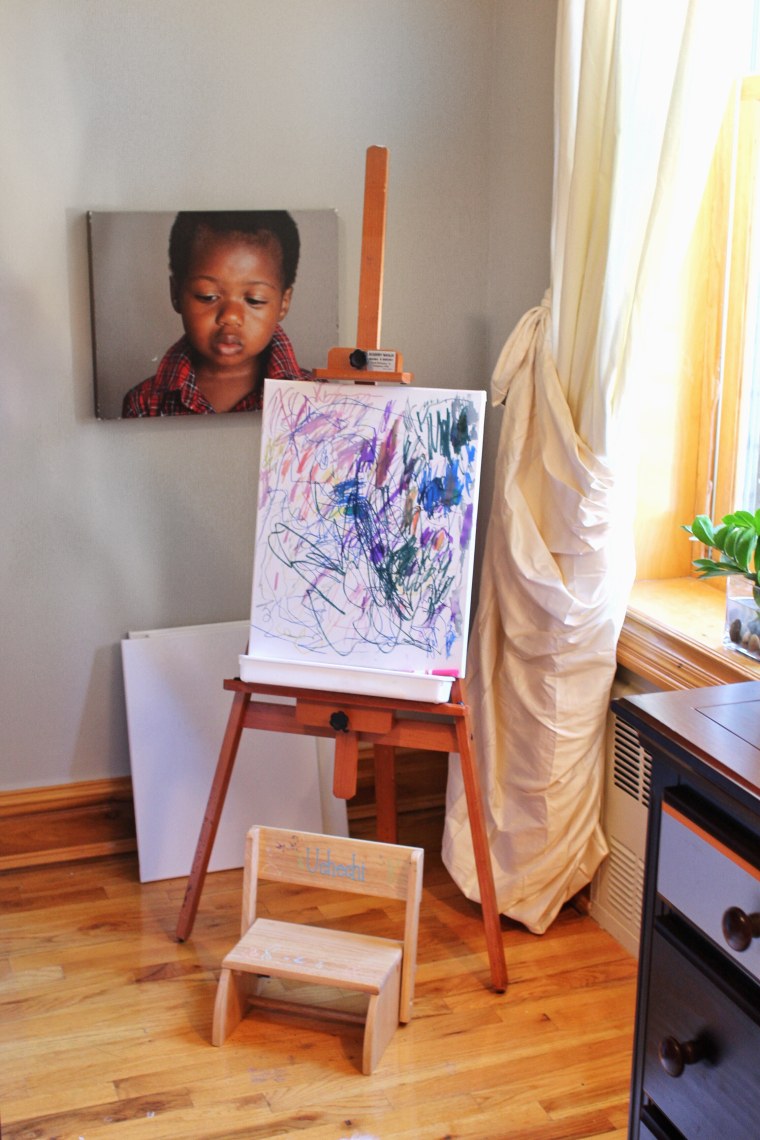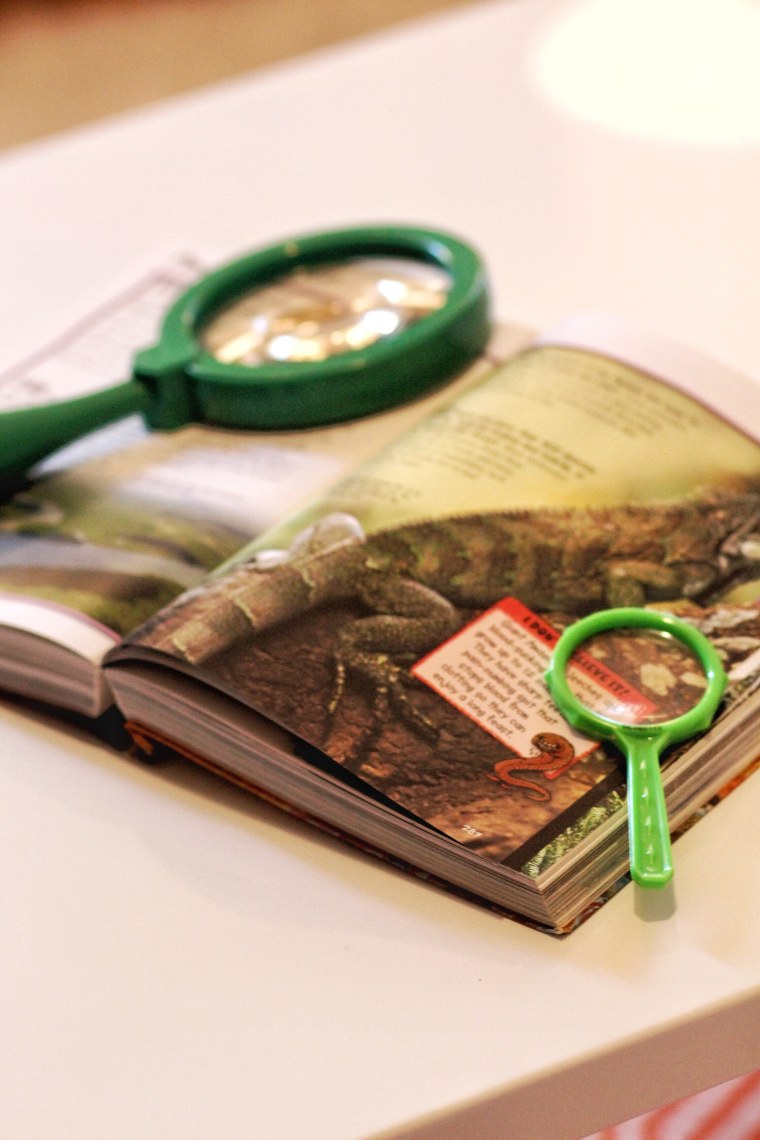 RELATED: TODAY Parenting Team shares 27 hacks you'll wonder how you lived without
Each kid feels so special, particularly my daughter. I snapped the below photo of her just before bed. Look at her. She just stared and stared at her name on the wall and couldn't stop smiling or laughing. She STILL won't get under the covers because she "doesn't want to mess up" her bed.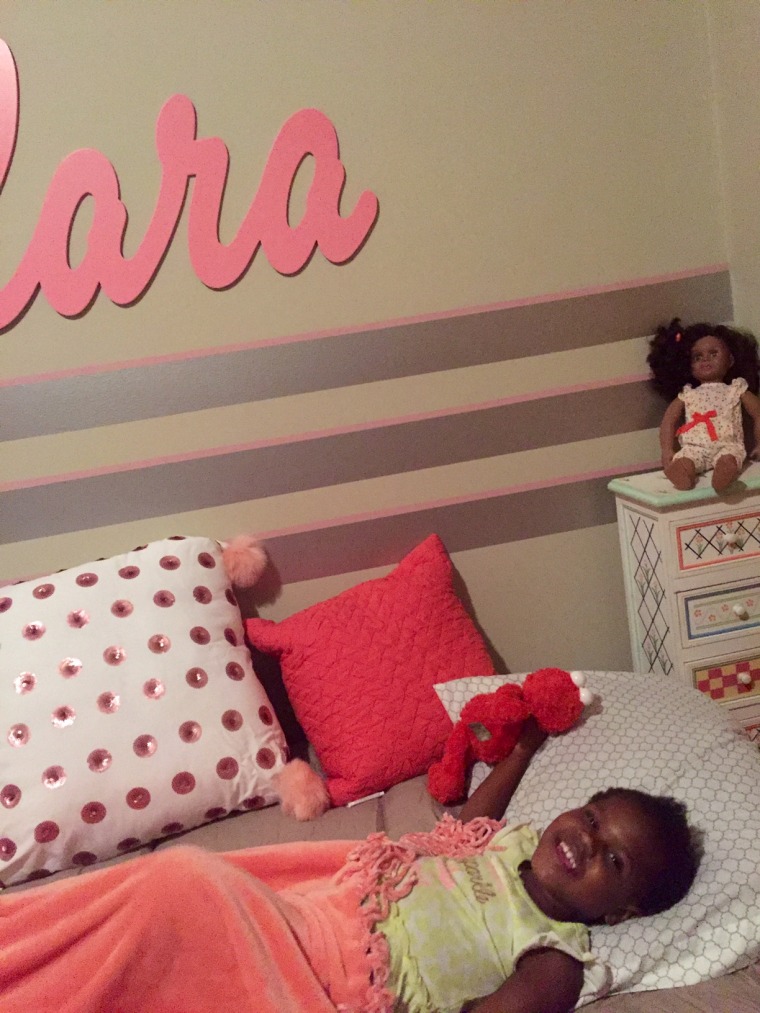 We did it. Mission accomplished!
Now, I'm giving you the gift of Francesco. I asked him to share with you just how he transformed an empty room into a creative, organized and child-friendly space. Did I mention it's super affordable?
Okay, Francesco ... take it away!
A word from the designer
Sheinelle, giving your children a unique and creative room to play and dream in was a fun design project …and, yes, we managed to do it on a budget!
To make the room work for two boys and one girl, we needed to create separate zones in the space while still keeping a gender-neutral middle ground. It was also important for the overall style of the room to stay cohesive. Clean tones like grey and white were used as a base, and then we added orange details for the boys, Uche and Kayin, and pink for Sheinelle's daughter, Clara. These two complimenting pops of color helped infuse the perfect amount of cheerful balance.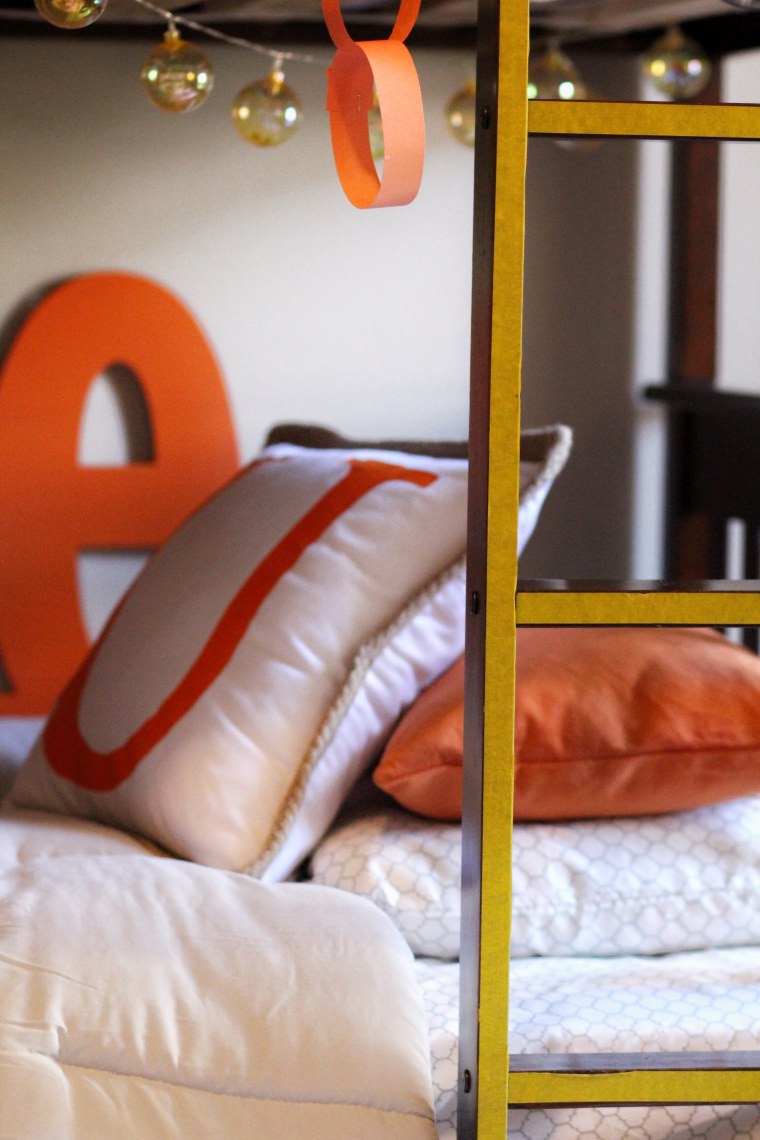 Keeping some of the existing furniture (like the boys' bunk bed and dresser) was helpful in many ways, especially since we had a budget to stick to. Since these pieces of furniture were still in great condition, a simple DIY upgrade took them from basic to bold in minutes.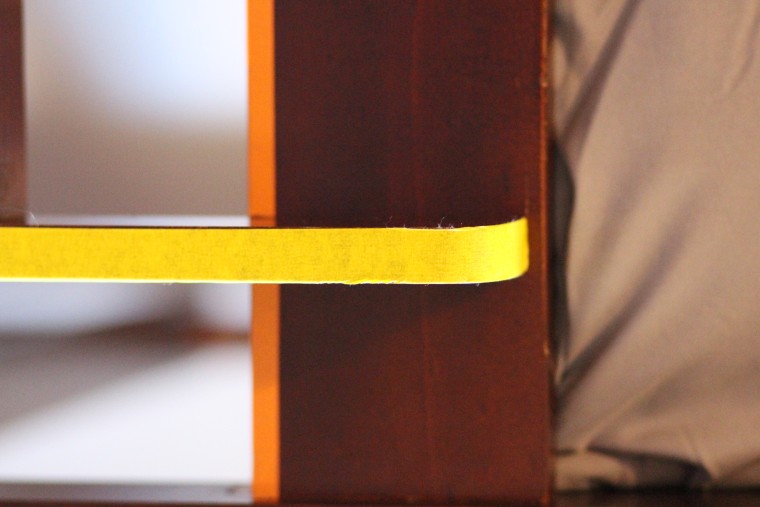 So, how'd we do it? Using a roll of colorful washi tape, we were able to give the bunk bed new life. We then added a silver metallic stripe from Tempaper, which is a much easier and non-permanent alternative to painting.
On the wall behind Clara's bed, a repeating metallic silver stripe was used in place of a headboard. Here's another tip: We set up her twin bed like a daybed to allow more space in the center of the room for them all to play in.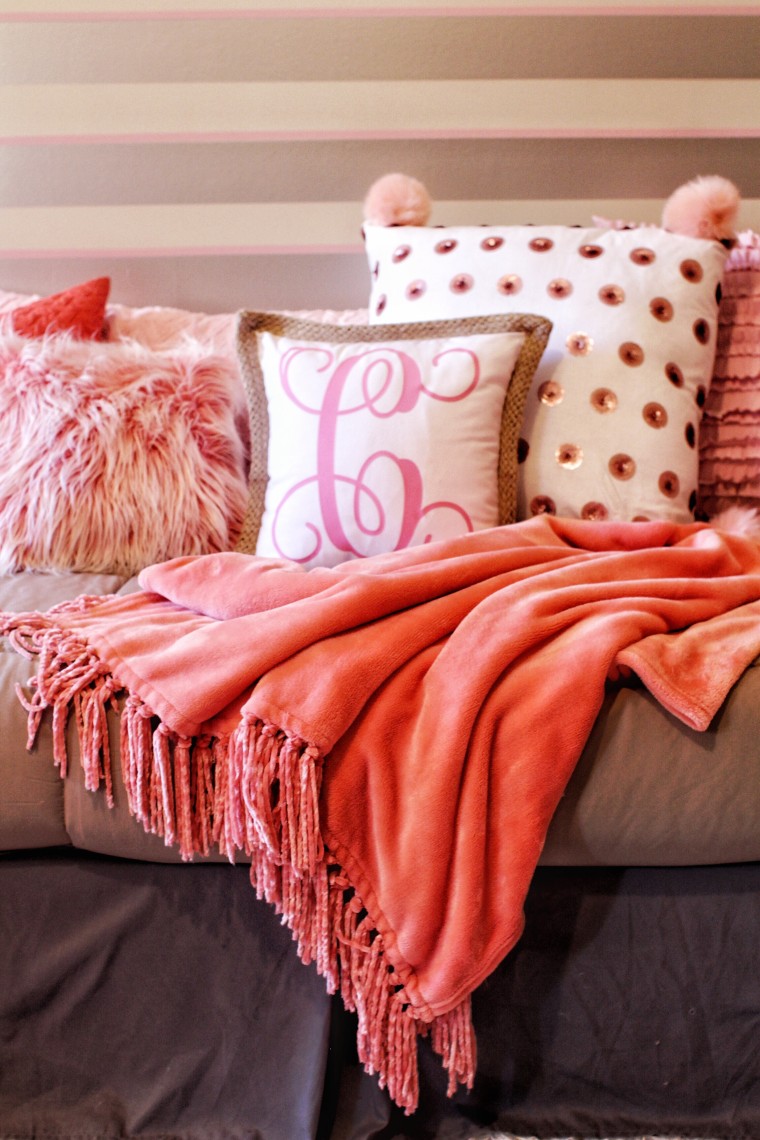 RELATED: Décor kids will love! Property Brothers demonstrate 3 kid-friendly DIYs
All three beds have cozy and affordable comforters from JCPenney with personalized touches by Peppermint Twist out of Kansas (Sheinelle's home state!).
The large personalized wall signs paired with their coordinating initial on a decorative pillow and laundry bag also helped identify each of the child's separate spaces within the room.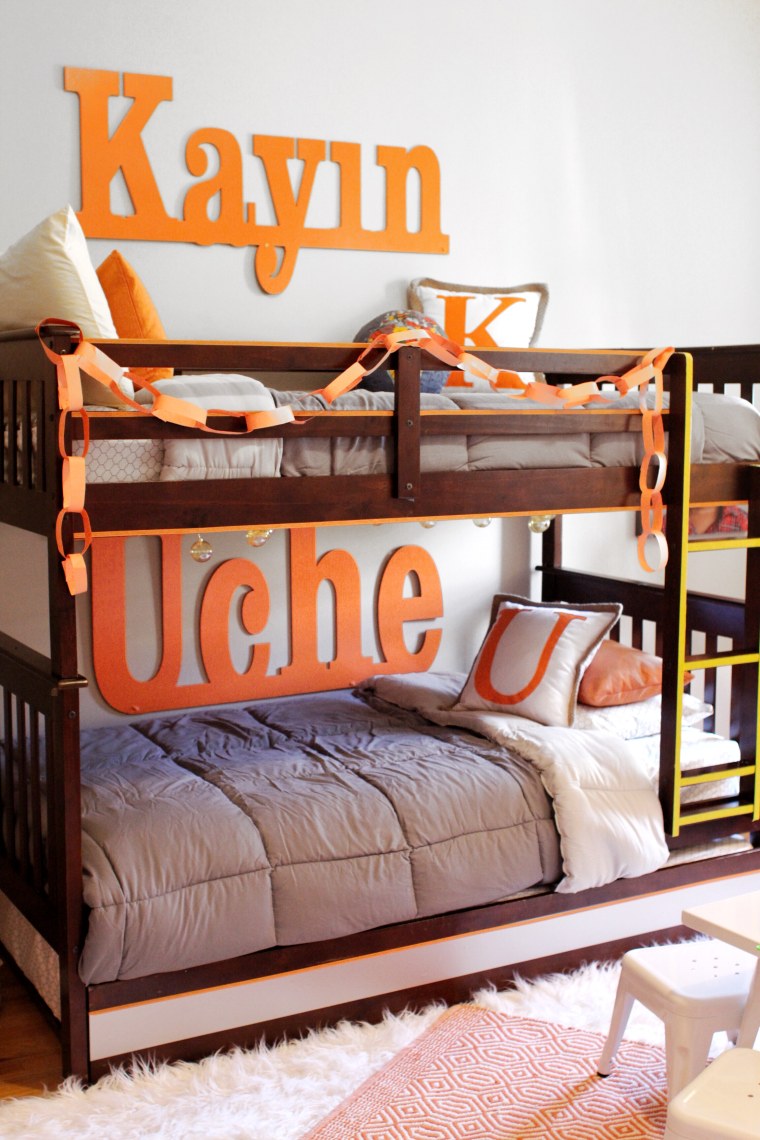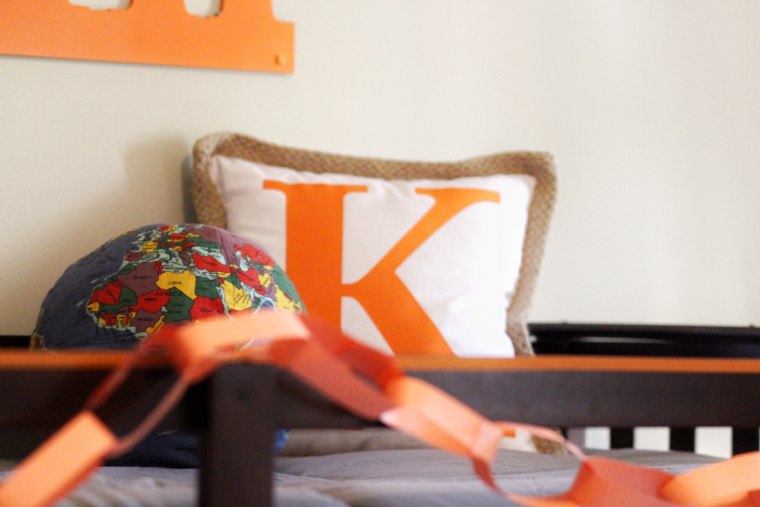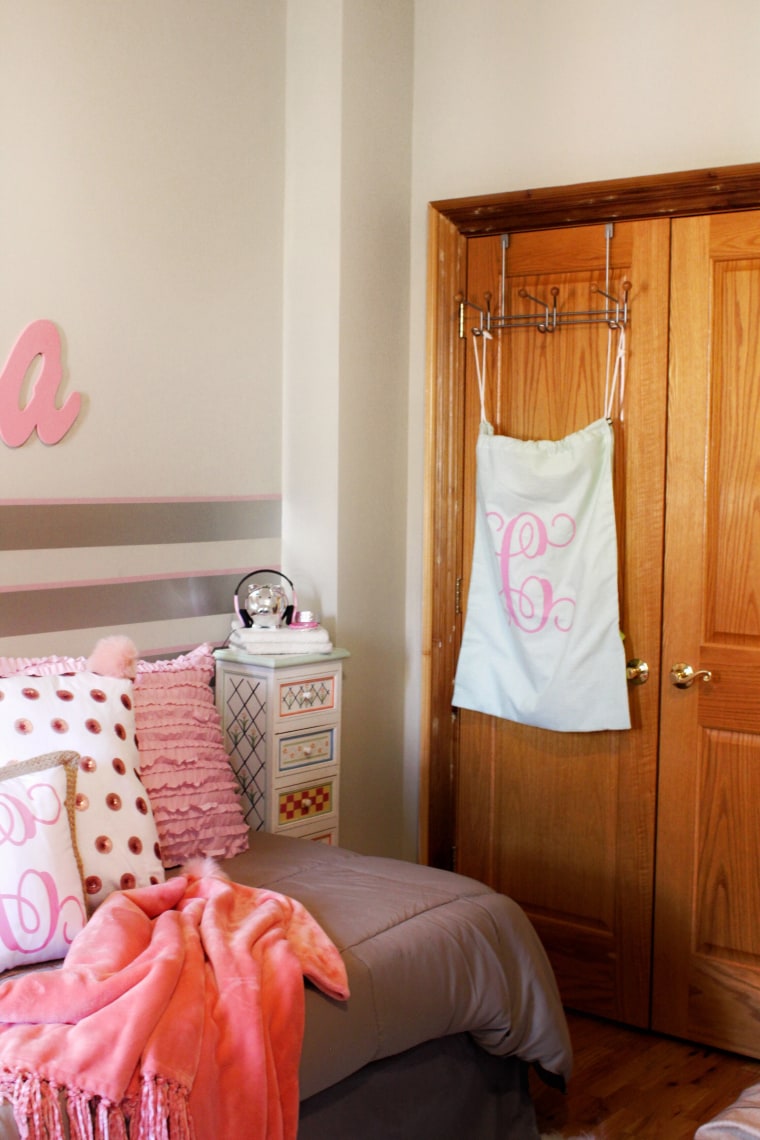 And to make the room look larger and layered, I placed 2 shag white area rugs together to look like one huge carpet. I know what you're thinking. White shag area rugs in a room with kids? That's crazy! But hear me out: Ruggable is a two-part machine washable carpet system, so you don't have to sacrifice style for practicality.
Another design tip: The larger the rug, the larger the room feels.
On top of the white shag rug combo, I added another rug to layer on additional comfort and a grounding pop of color.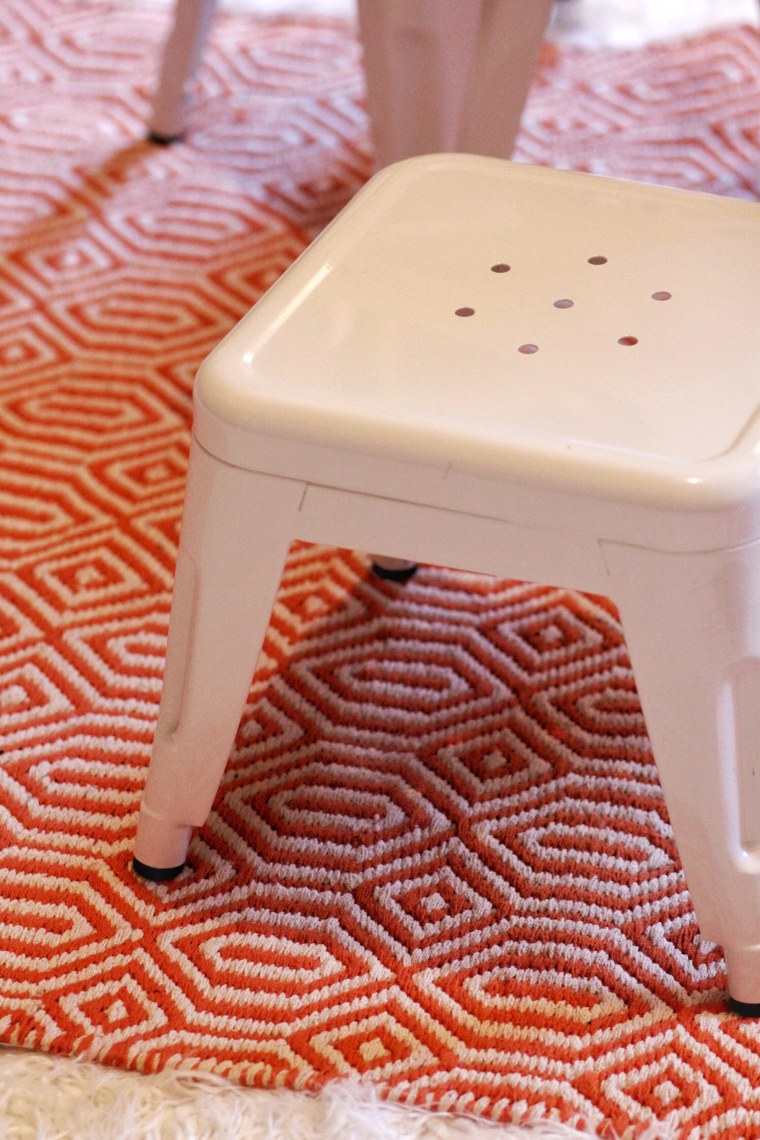 Kayin, Clara and Uche love to create art, read books and play musical instruments, so a bookshelf and table in the room was a necessity. Eco-friendly options from Babyletto in a bright white finish helped balance out the darker, existing furniture in the room.
Lastly, a creative, colorful (and easy to DIY!) piece of art hangs over the dresser. We gathered the kids together to cut square pieces of confetti-like paper, and afterwards, I had Sheinelle write her wishes for the kids on them.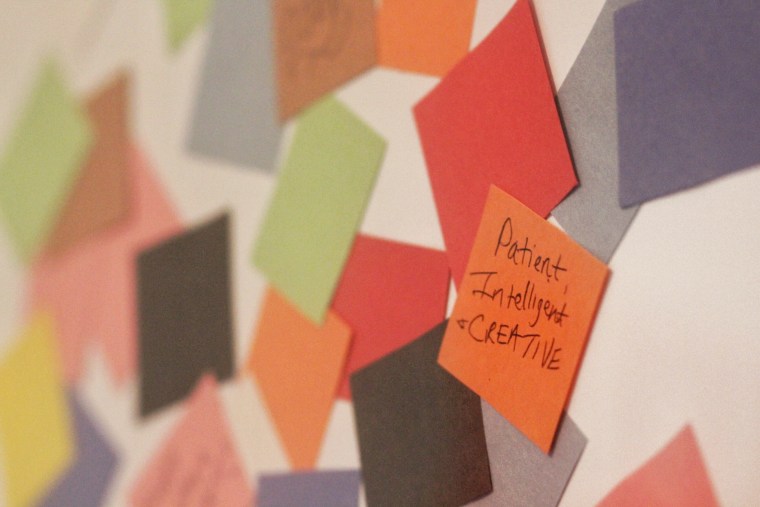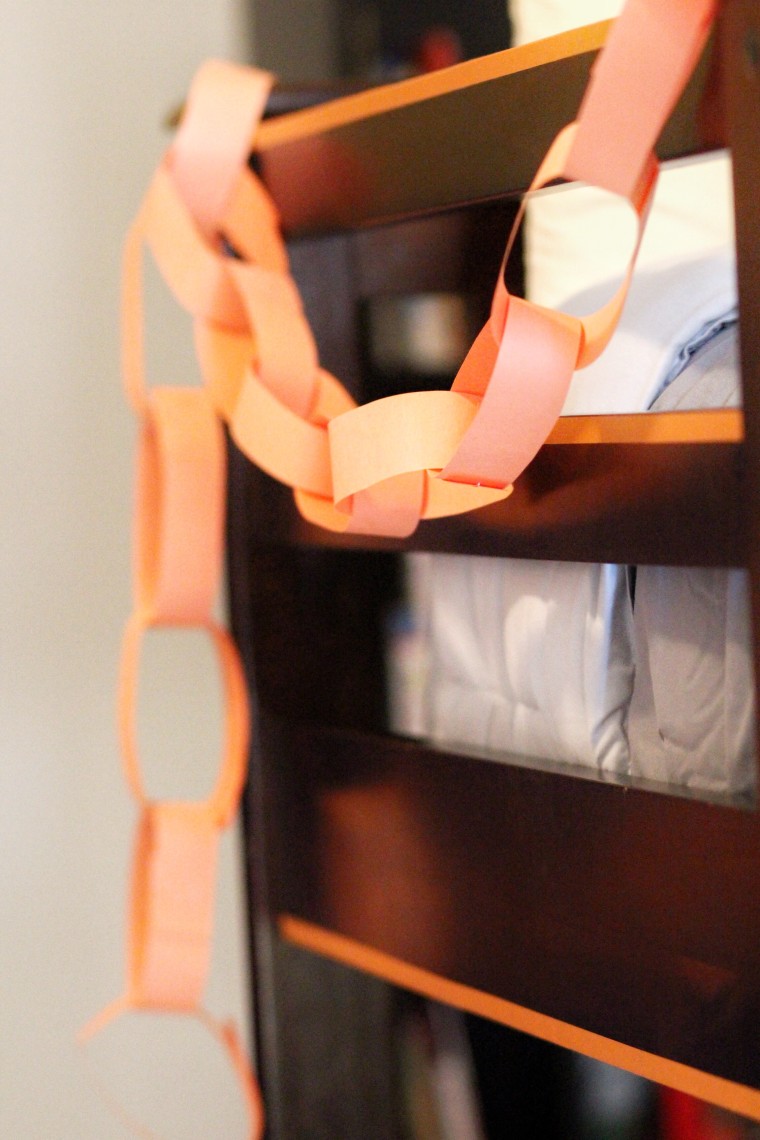 They also had fun making the paper chain loops that adorn the mirror and bunk bed.
What a fun project. Thanks, Sheinelle!