When Erin and Jordan Kahlenberg moved into their 1960s-style ranch home and started renovating their kitchen and dining room, they had one goal: to increase the home's value.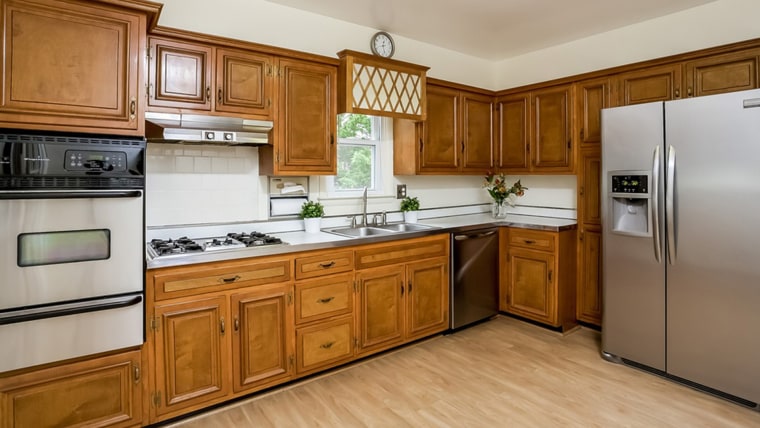 But that's not all the Kahlenbergs, who live in Parkville, Maryland, achieved. They also changed the look, feel and functionality of the space for the better. The results? Now that the kitchen and dining room have been fully renovated, it's honestly hard to believe it's the same house.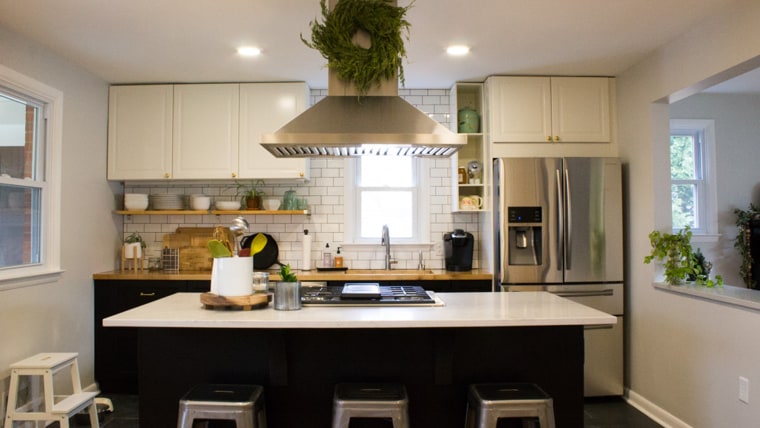 "I might be weird — I really loved finally knocking down the walls and seeing progress happen," Erin Kahlenberg, 31, told TODAY Home. "Most people told me they panicked slightly the moment walls were knocked down in their home-renovation projects, but not me! I did a dance and freaked out the contractors."
Kahlenberg, who runs the blog Lovebergs at Home, definitely had reason to celebrate. Their formerly closed off kitchen is now open and light.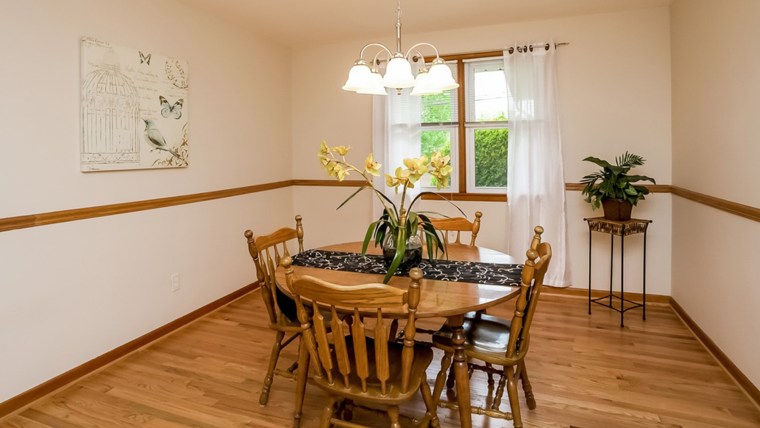 "Before, the kitchen was completely closed off from everything else," said Kahlenberg. "Over the holidays, all our family wanted to come to our house since we had the shiny new kitchen done — it was exactly what I had hoped for!"
For those who aren't up for an entire gut renovation project, Kahlenberg suggests starting with one change. "Lighting makes all the difference in a work space, and can add personality to an otherwise standard-looking space."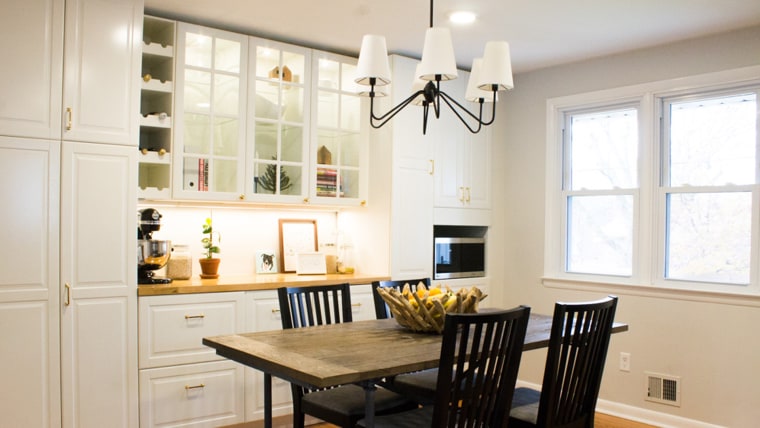 "This renovation has given us so many other things as far as function and more storage than we know what to do with," said Kahlenberg. "But the way (our family feels) more connected in the space means so much more. It's perfect for us."