It makes sense that the offices behind the blog Oh Joy would be just as exciting as their content — so creator Joy Cho decided to make that a reality. Cho wanted the kitchen to become even more functional for her and her employees, while also looking great.
So she started a renovation to take their kitchen from drab and boring to bright and happy!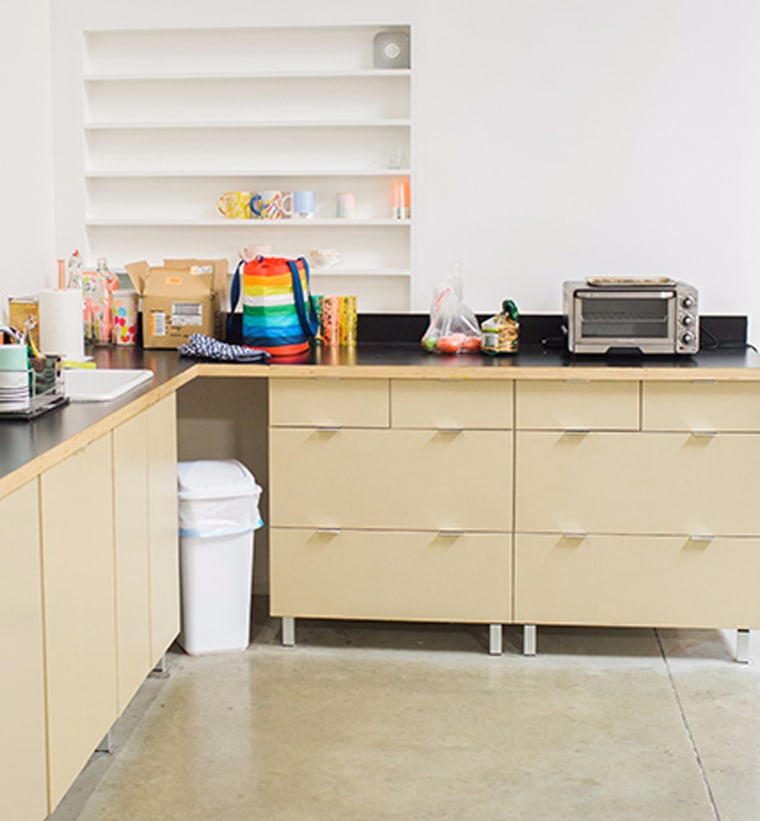 "The before kitchen was very utilitarian and would serve a normal office just fine," Cho told TODAY Home. "I was ready for a real, full-functioning kitchen."
To maintain a calming feel in the office, she opted for a color scheme of white, mint and gold. This unique choice was perfect for creating a space that feels relaxing and looks beautiful. Cho recently designed the tile used on the backsplash for a different project — so the renovation came at the perfect time.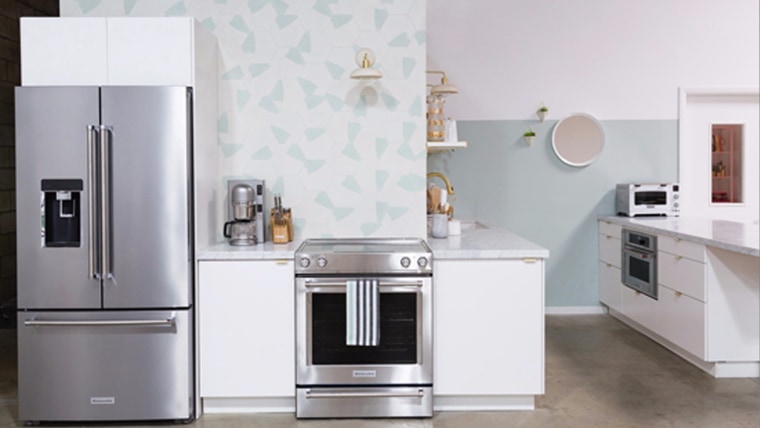 When it came to the cabinets, Cho opted for a clean, white option from IKEA but also made them her own by updating the countertops and hardware. They almost look custom!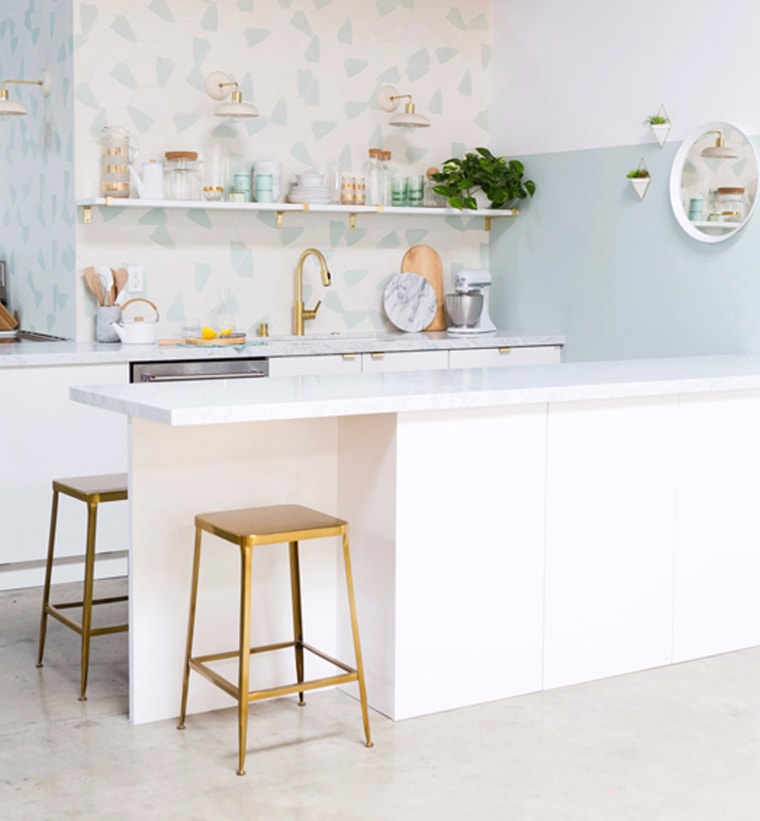 "I wanted to have a kitchen that also looked beautiful in our food stories and represented Oh Joy while still feeling classic over time," said Cho.