We feel like we need to put our hands over our hearts and hum the national anthem as we look at this listing.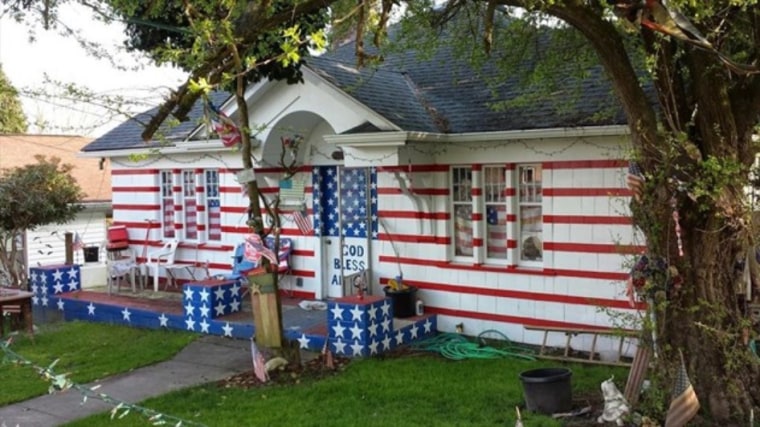 Located in Everett, Washington, this 95-year-old home is not only painted red, white and blue with "God Bless America" printed across the front door, but it also has American flags hanging across the windows, in the trees — and we haven't even seen the backyard yet.
The best part: This gem could be yours.
The patriotic home is up for auction with a starting price of $98,000 and a hope to sell for $189,900. The winning bid gets the three-bedroom, one-bathroom home, its 5,000-square-foot lot and a heaping dose of American pride.