The motto for this kitchen makeover is "slow and steady wins the race." The transformation was completed step by step over the course of a year and a half, so if you're not quite ready to tackle a huge renovation, perhaps this will inspire you to get it started one small project at a time.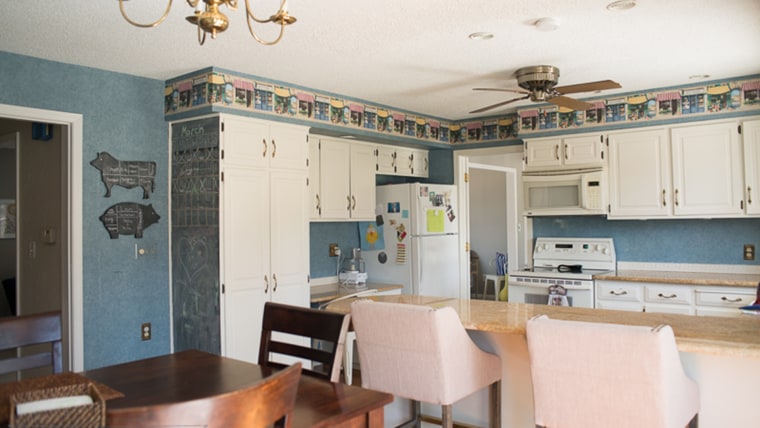 Ashley Mayes shared her kitchen makeover with readers on her blog Bigger Than The Three of Us. "Originally, my husband and I were just going to do a few updates and one thing led to another and we ended up replacing almost everything," she told TODAY Home. "If we had planned on a full kitchen remodel from the start, I think we would have been a bit faster with the remodel."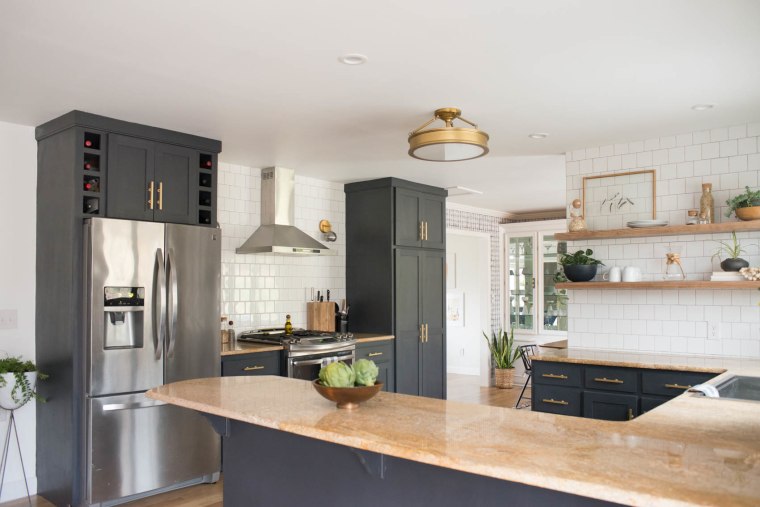 But it worked out well this way because they were able to pay for the products as they were able.
One of the things that made a huge impact was widening the opening between the dining area and kitchen. Mayes said they gained about 2 feet in space, but it feels more like 6 based on how dramatic it looks.
They removed the upper cabinets to create open shelving, which added a lot more character. She said that's her favorite part of the kitchen now. "I just love them. I rearrange them all the time," Mayes said.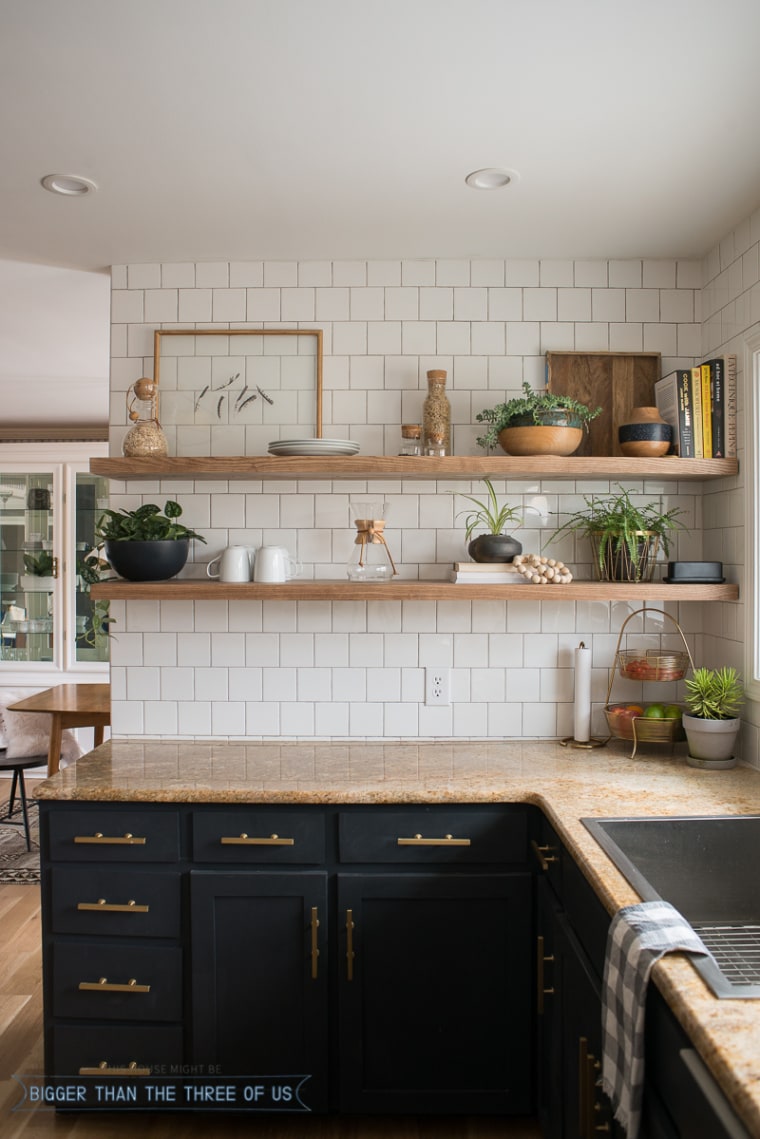 They painted the base cabinets in "Cracked Pepper" by Behr and color-matched that to Benjamin Moore Advance for the shelves. Mayes said that the BM line is fantastic on wood.
The original kitchen had granite countertops, which weren't necessarily Mayes' favorite, but one that she decided was worth it to live with. "We definitely got the biggest bang for our buck by using our original countertops," she said. "If I was buying new, I would definitely pick something else but we were able to save lots of money by reworking what we had."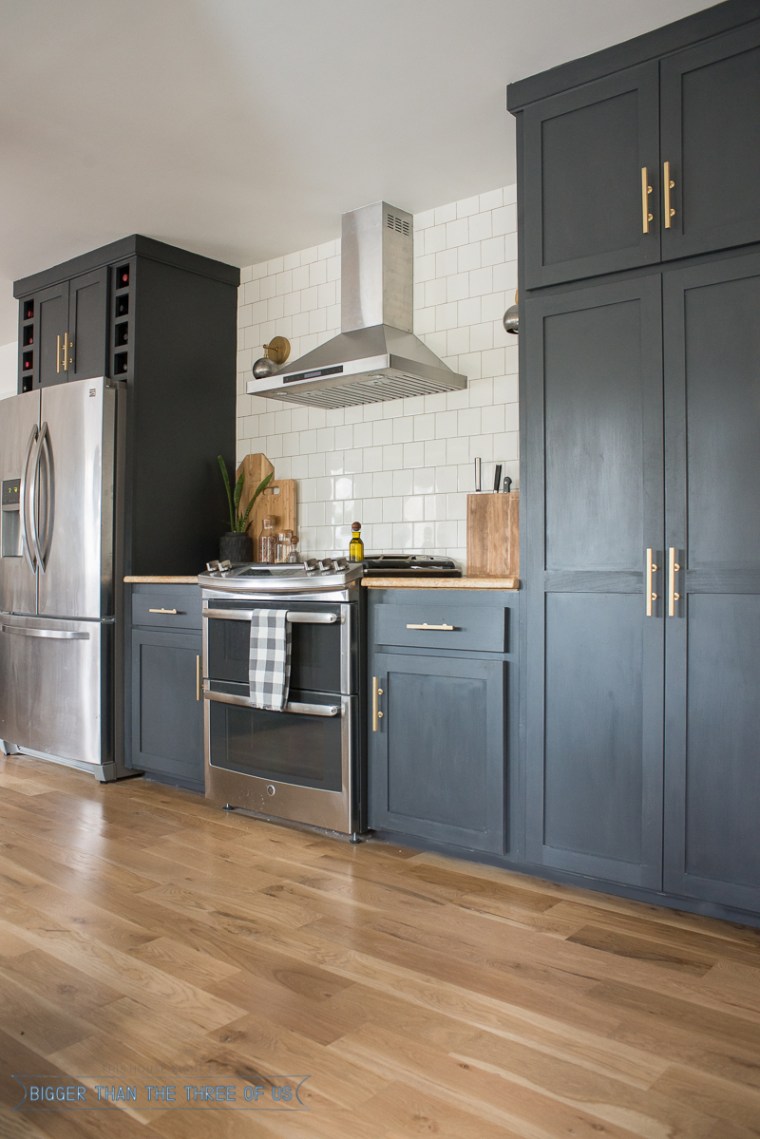 They expanded the window by replacing it with a 5-foot-1-inch glass, which allows more sunlight to stream in and gives a greater view of the backyard.
One costly renovation was removing the popcorn ceiling — they knew they had asbestos so they also had to remove that before they could replace it with drywall. "It was a pretty big investment but totally worth it," Mayes said.
Overall, the total cost was about $15,000 that went into mostly practical items like new appliances, the asbestos/drywall work, new flooring and the larger window.
Feeling inspired to do the same to your own outdated kitchen? See more pics of the renovation at Bigger Than The Three of Us.