Interior designer, wife, and mom of three Stephanie Norris is also a blogger and a house flipper by hobby.
Although her aesthetic elevates her projects over traditional flips given her design background, she knows a thing or two about how to put minimal money into homes for strategic return. Case in point? She turned this home's seriously drab kitchen into a functional space on a budget — using materials from IKEA!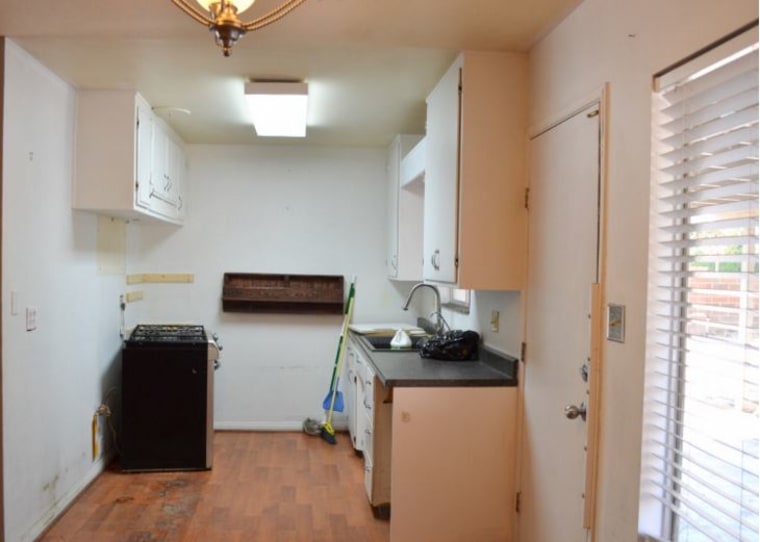 And as no surprise, the spectacular new kitchen helped sell the house.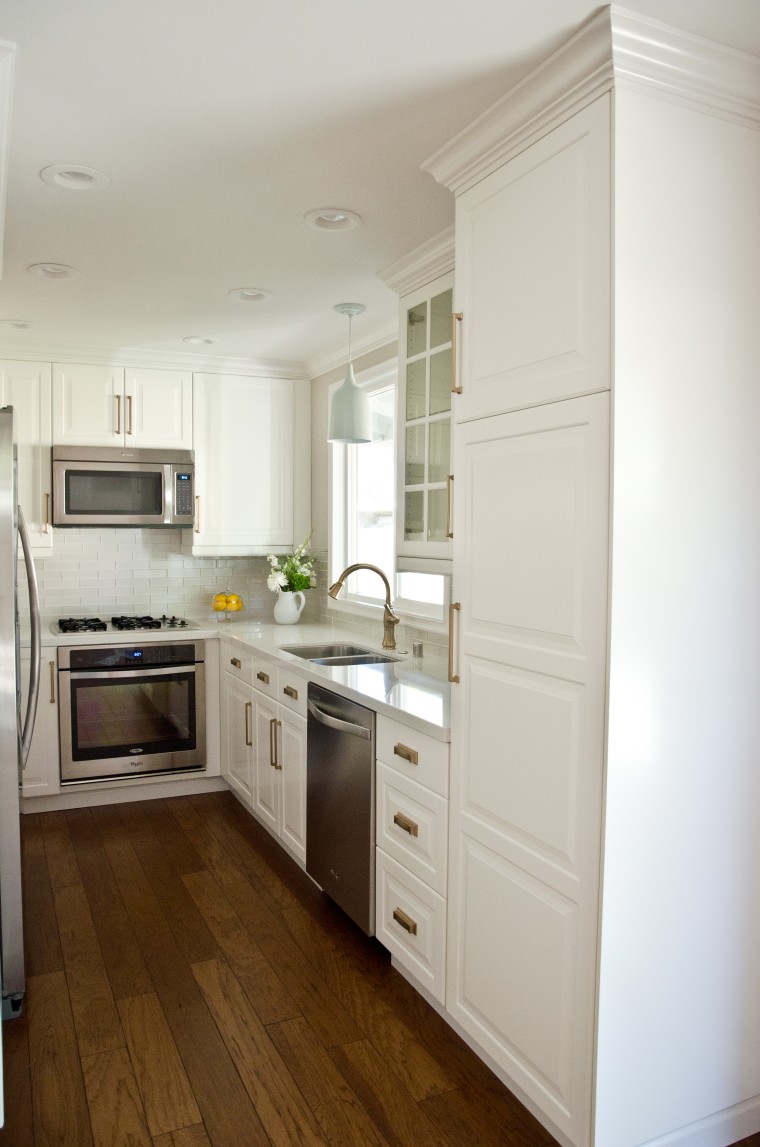 Here's how she made it come together:
A problem area
The home's original kitchen had a range that didn't even work — but that was just the beginning of its problems.
RELATED: See this bedroom go from boring to 'breathtaking' after budget-friendly makeover
"I've never seen such a dysfunctional kitchen," Norris wrote on her blog. "No counter space, no cupboard space — it was a mess."
To make more room, she came up with a plan to eliminate the existing door and window and add a sliding glass door. That freed up considerable wall space, made the whole area airier, and it still allowed access to the backyard.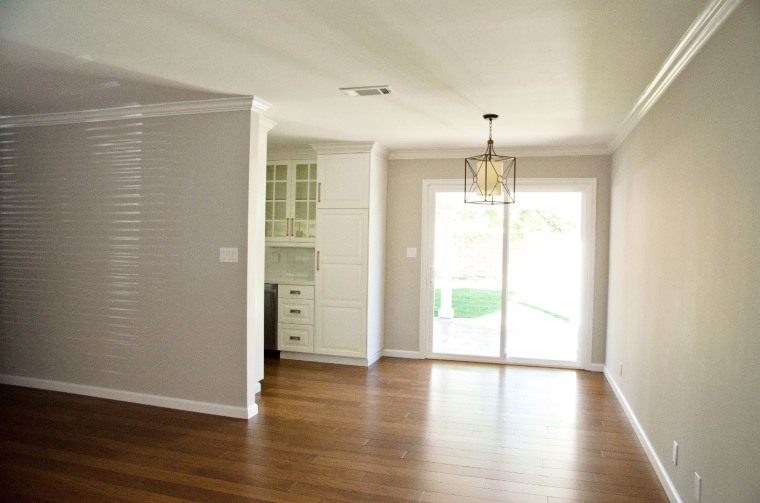 She also replaced the plumbing and took most of the drywall out to fix the jumbled electrical, which was a fire hazard. As well, she added new appliances and made the sink window larger.
Big-box solution
"Since we had to replace all the plumbing and electrical, which was a huge cost, I had to get creative on the kitchen budget," she wrote. "I have always loved the space-saving functionality of IKEA kitchens… so it was a no brainer."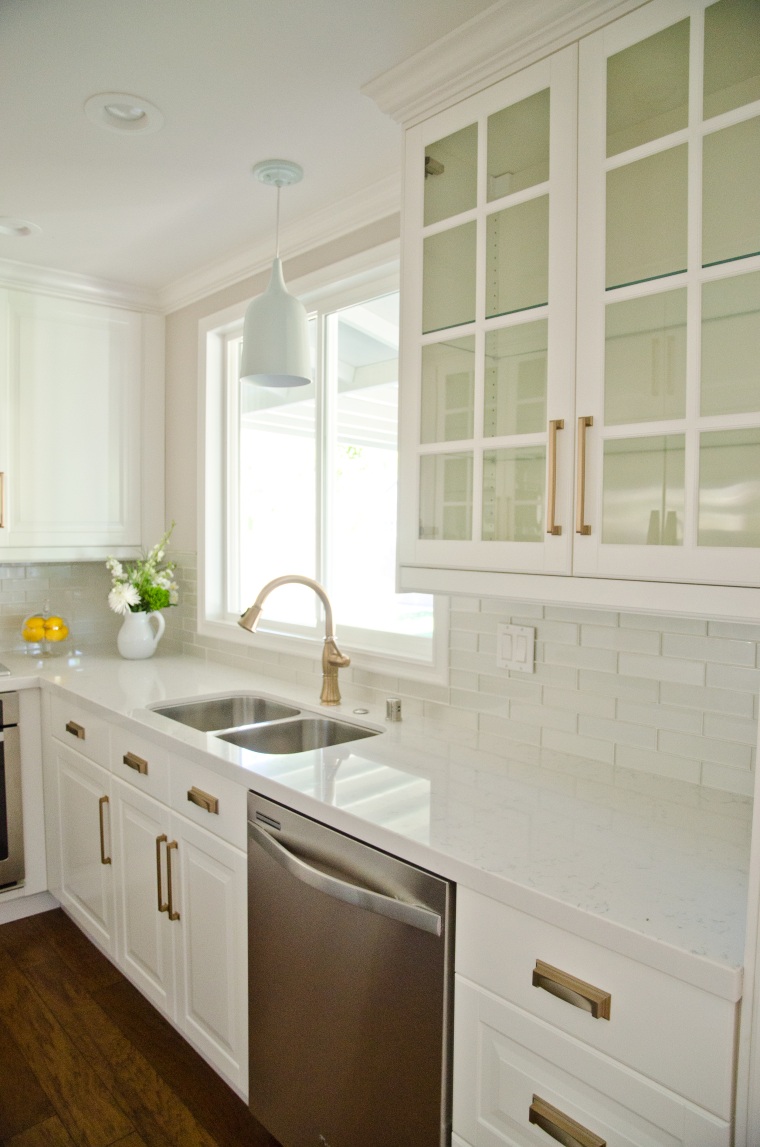 To give them a custom, designer look, she added what she called "jewelry" — elegant door hardware, backsplash, and countertops that lifted the pre-fab items to a whole new level.
RELATED: See this 217-year-old home-turned-hospital get a massive transformation
She chose mixed-metal fixtures, and a white quartz cashmere countertop for the look of Carrera marble — but more durable and less expensive. And she added crown molding to the cabinets for a built-in look.
The result
On her blog, Norris said it was "by far my favorite before-and-after kitchen remodel I have ever done. It is amazing to see how much more useable space and function there is in there now."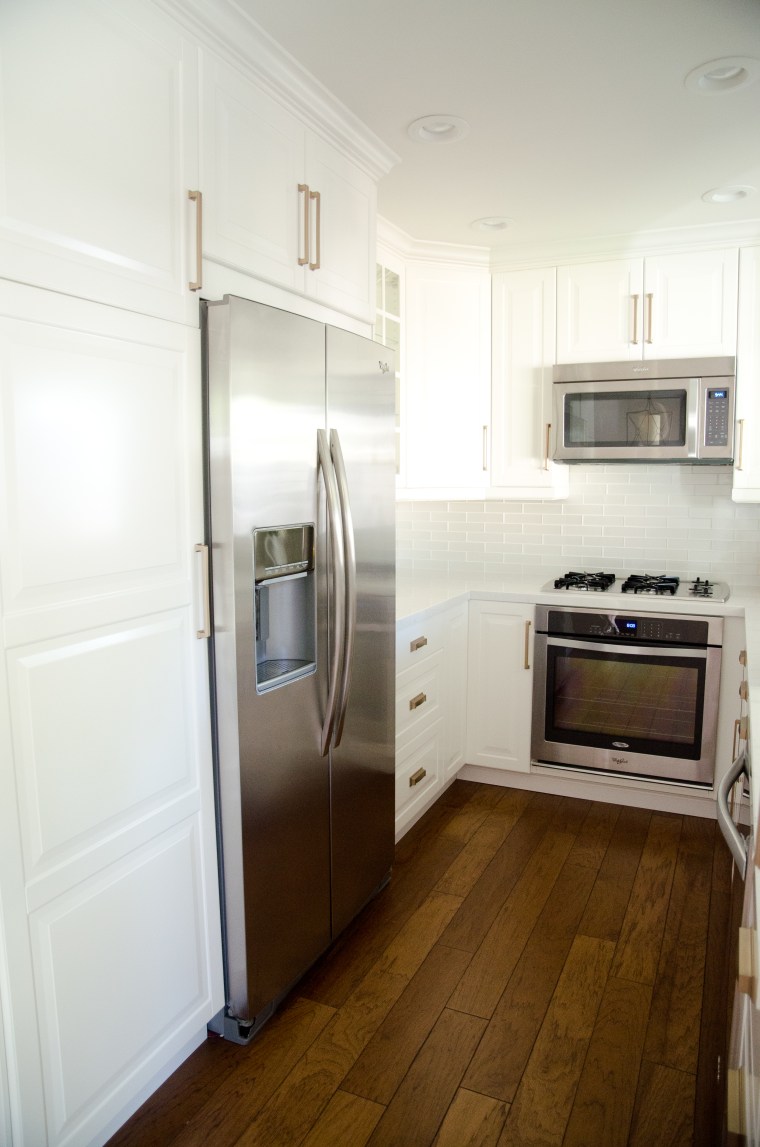 Specifically, Norris said she loves champagne bronze hardware on the cabinets — one detail of many finishing touches that made an affordable, mass-market kitchen look more custom.
"Everyone who sees this kitchen cannot believe it is an Ikea kitchen," she wrote. "It is just so bright and fresh when you are in the kitchen now. It's hard to believe it is the same space!"
Alesandra Dubin is a Los Angeles-based writer and the founder of the lifestyle blog Homebody in Motion. Follow her on Facebook, Instagram, Google+ and Twitter.