When Allison and Jovito Pagkalinawan bought their first house together, they knew it would require some serious TLC.
The brick row house in Brooklyn was more than a century old, having originally been built in the early 1900s. But they were up for the challenge. They located a contractor by posting their project on Sweeten, a New York City-based site that finds local design and construction experts for renovations, and got to work.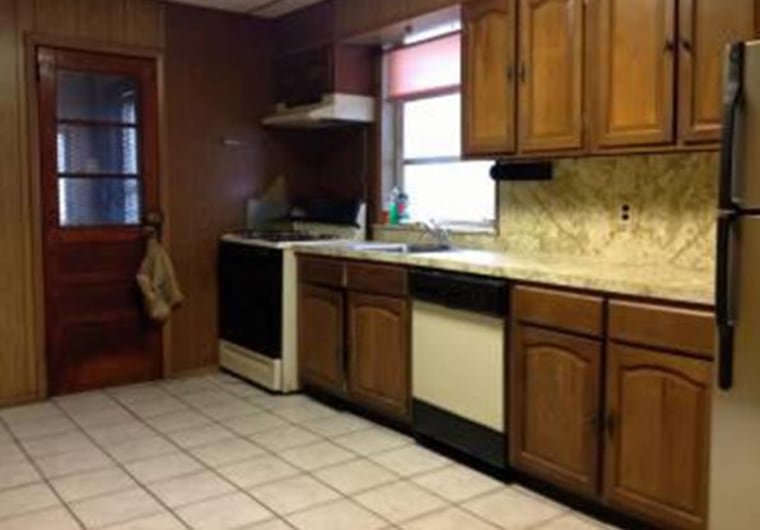 Working with a limited budget, here's how the couple tackled the remodel of the kitchen.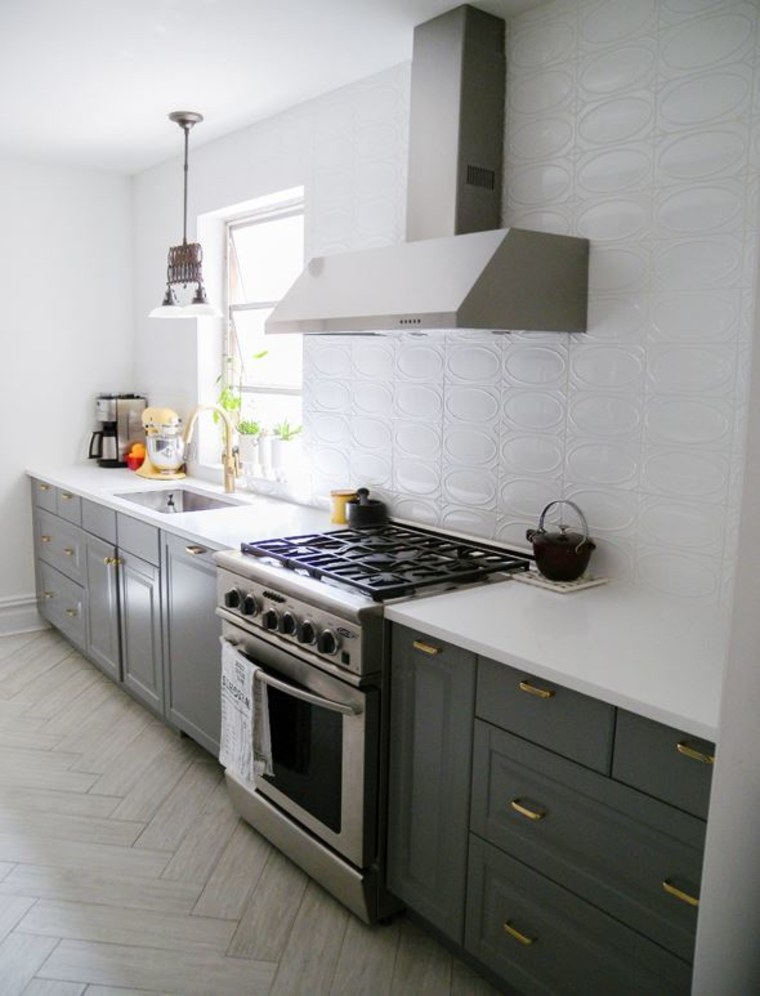 "The kitchen needed a gut renovation," Allison wrote on Sweeten's blog. Dark wood paneling and cabinets covered the walls, and fluorescent lighting shone from a dropped ceiling. Rounding out the problem areas were cracked floor tiles, worn Formica countertops and backsplash, and a soffit that ran in front of the kitchen window, cutting out daylight.
"It had a less-than-optimal layout and it had definitely seen better days," she wrote.
The goal was to make the room feel modern, but also not to clash jarringly with the age of the house.
To stay on a lean budget, they used IKEA cabinetry and Caesarstone quartz countertops, which they bought on sale. They picked durable white quartz countertops "to keep the room airy and bright, and to add contrast to the gray cabinets," she wrote. They went with brass cabinet pulls, knobs, and faucet to add a feeling of warmth to contrast with the cool grey and stainless steel in the room.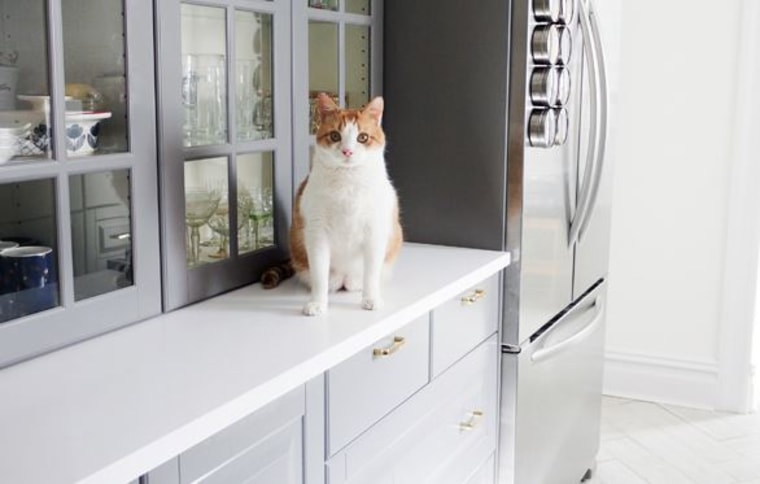 Eliminating the dropped ceiling, they reclaimed some ceiling height, so they stacked glass-front cabinets all the way to the top, creating a hutch to show off their collections of vintage glassware and serveware.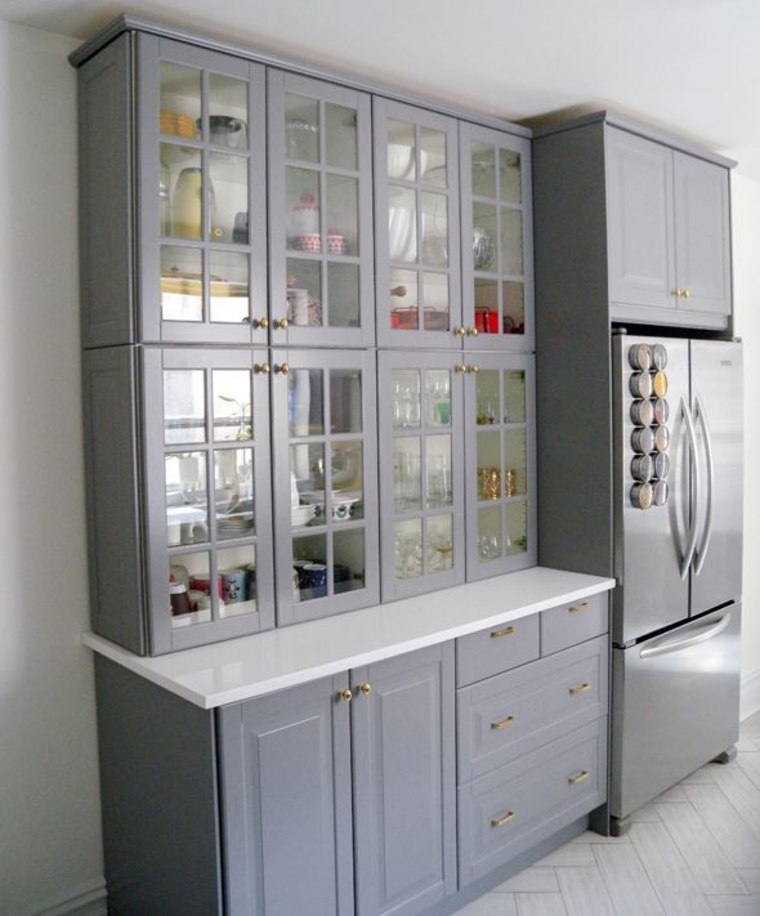 For their floors, the pair picked wood-look porcelain tile they purchased online for a closeout price, and had their contractor team lay it out in a herringbone pattern. For the backsplash, they chose a large porcelain tile with a raised geometric pattern and tiled all the way up for a major wow factor.
As for appliances, they found their range second-hand in great condition at a local salvage shop — a major score for a pair who loves to cook. They scooped up the exhaust hood on clearance at Home Depot, and the dishwasher in the "as-is" section of IKEA.
Well done, Pagkalinawans!
Alesandra Dubin is a Los Angeles-based writer and the founder of the lifestyle blog Homebody in Motion. Follow her on Facebook, Instagram, Google+ and Twitter.