On a clear day, rounded windows in the turret of this home's master bedroom look out onto Mount Rainier.
The home has given its occupants the stunning view since it was built in 1901, when it was the lone house on a vast property overlooking Seattle's Lake Washington with the Cascade Mountains in the distance.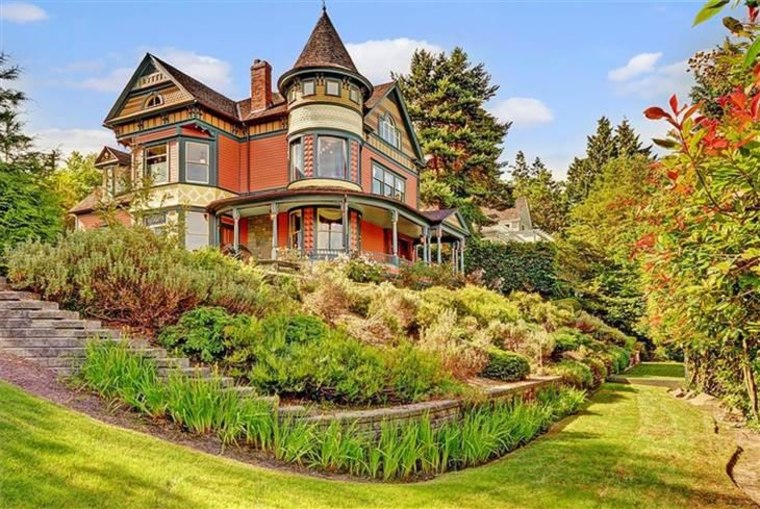 Now, the home sits on a rare double lot in a popular city neighborhood. The third floor of the turret, above the master bedroom, harbors a secret room that wasn't there in Victorian times — a bright white, upholstered alcove hidden behind a bookshelf and suitable for reading or playing hide-and-seek.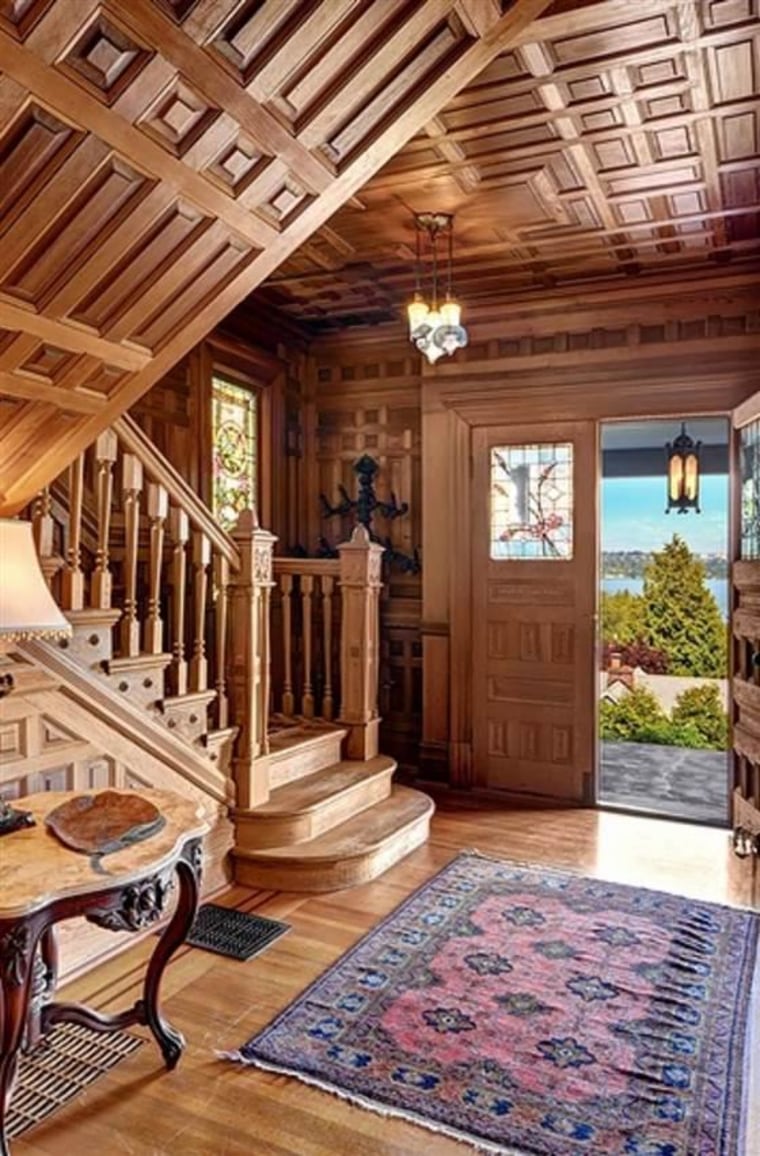 Along with a hot tub cabana, an updated kitchen and a glass shower stall in the master bathroom, the white alcove is a modern amenity in an otherwise vintage home. Owners Darren and Janine Pritt have listed it for $2.962 million.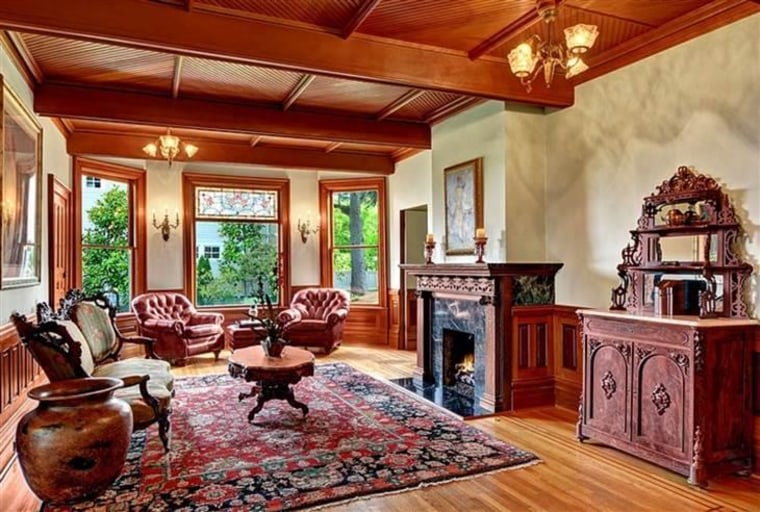 When Darren Pritt bought the home in 1994, the plumbing and wiring had been updated — and the exterior was covered with stucco.
"The first thing I did was rip all the stucco off, and I got really lucky that 70 percent of the wood was in good enough shape to keep," said Pritt, who also overhauled the interior.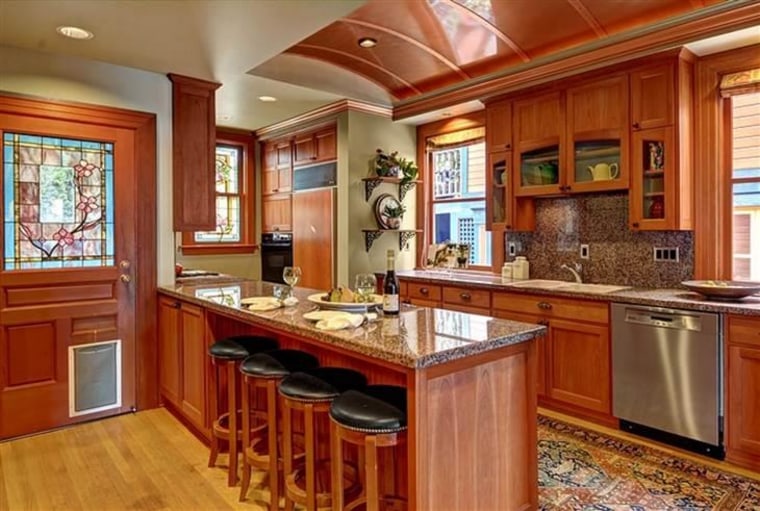 Victorian homes, and particularly Queen Annes, are known for being exceptionally ornate, inside and out.
Pritt gave the mansion a "painted lady" exterior and installed two sets of gargoyles to greet guests as they climb onto the porch.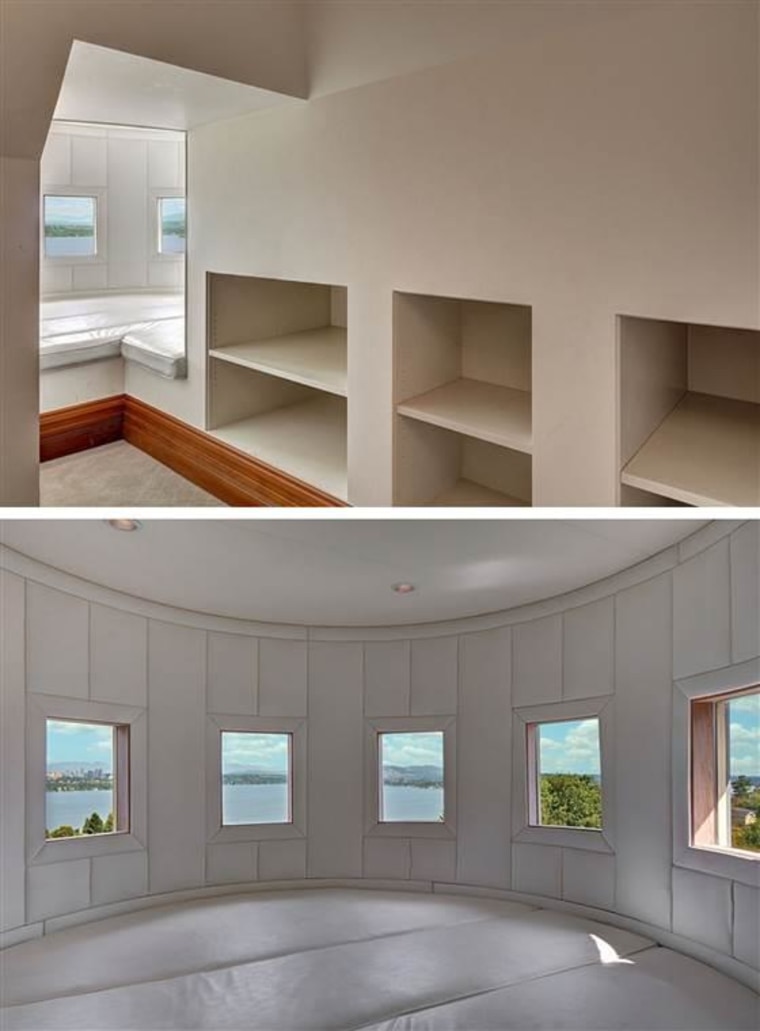 He filled the rooms with furniture made from 1860 to 1880 and embellished the spaces with damask wallpaper, period light fixtures and a Victorian fireplace from an old Atlanta bank.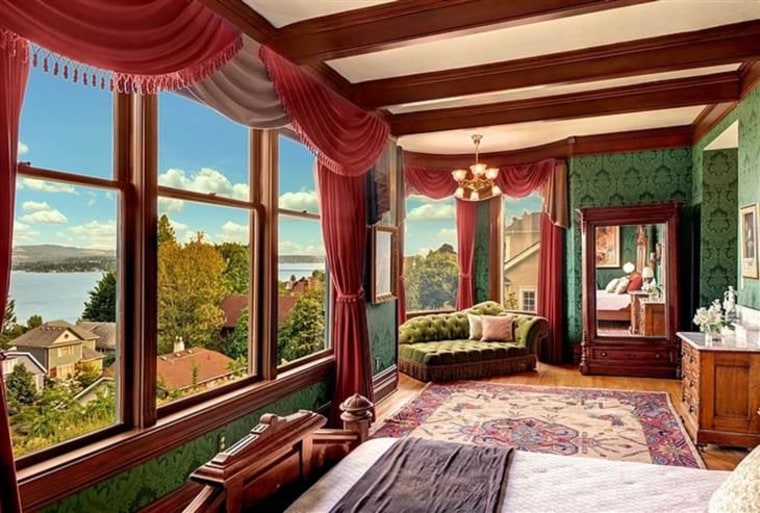 "The heavy woodwork and dark colors feel very homey and warm," Pritt said. "It's very relaxing to be in that environment."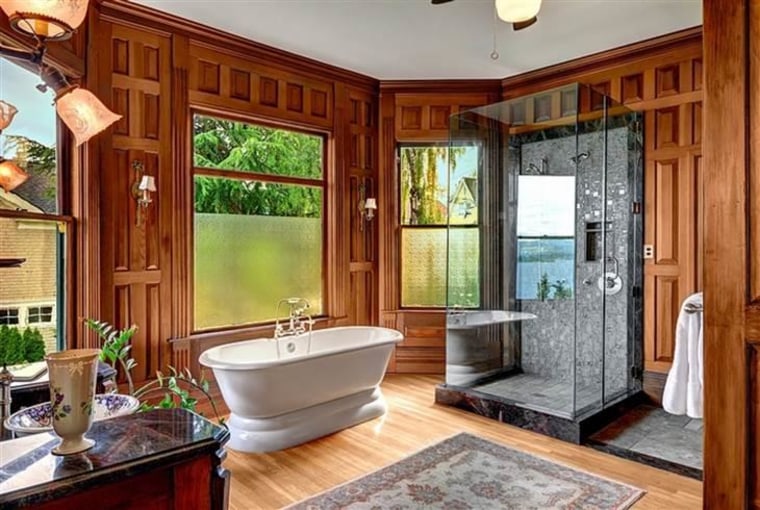 The listing is held by Bruce Phares of Windermere Real Estate.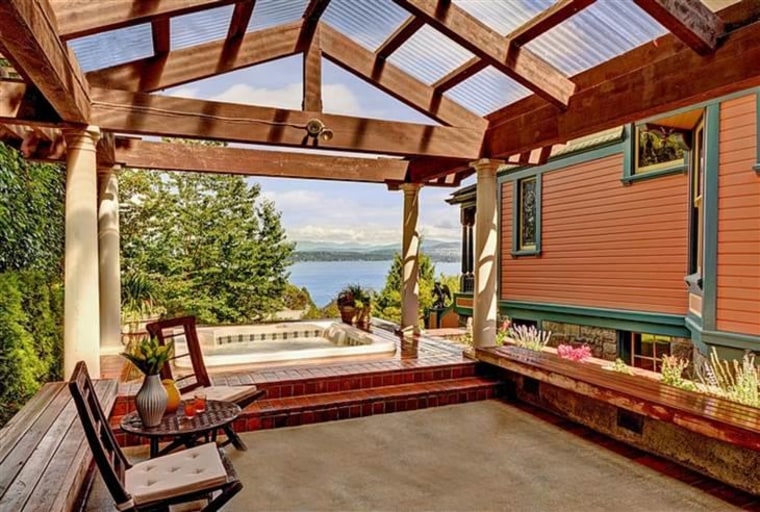 Photos: Aimee Chase of Vista Estate Imaging
Related: