In New York's Ulster County, at the base of the Catskills Mountains, Jason Koxvold's woodland home has a new addition to the property that is nothing short of stunning.
There, tucked among the property's forest of oak trees, sits a tiny one-room library which holds 2,500 books.
Dubbed "Hemmelig Rom," which is Norwegian for "secret room," this studio library was created to be a convenient, intimate respite. It sits steps away from the family's main home.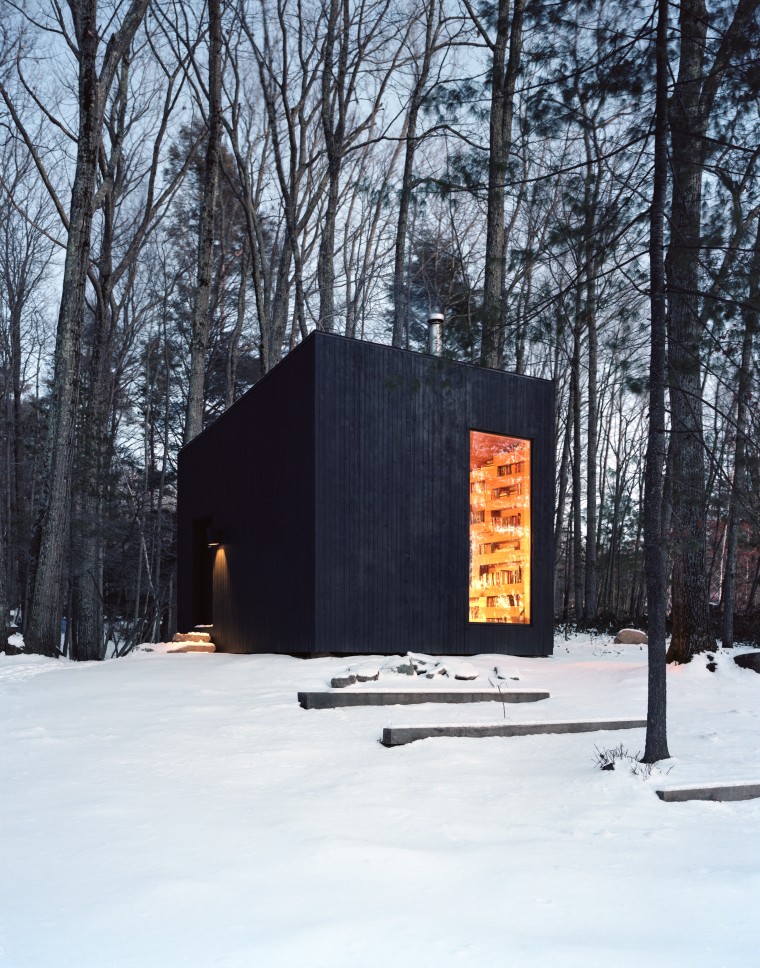 Koxvold, a British artist based in New York, owns the property and was inspired to carve out a space specifically for solitude and escape. "I work from this location and was looking to make a quiet space for writing and reflection," Koxvold told TODAY.
When there's an overflow of visiting guests, the forest library also serves as an additional bedroom.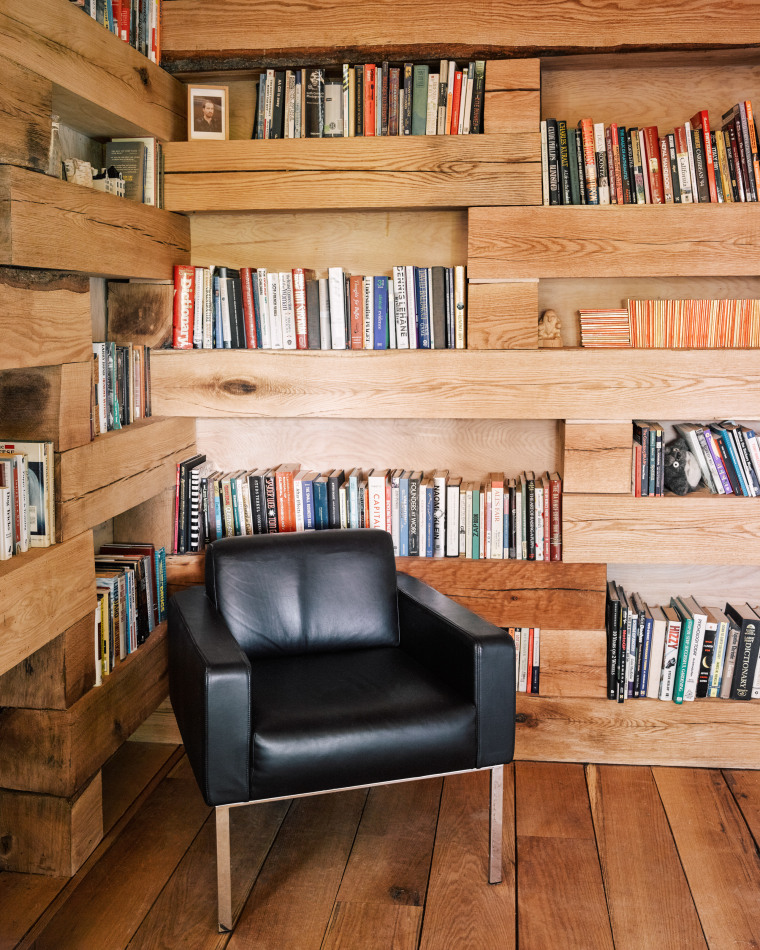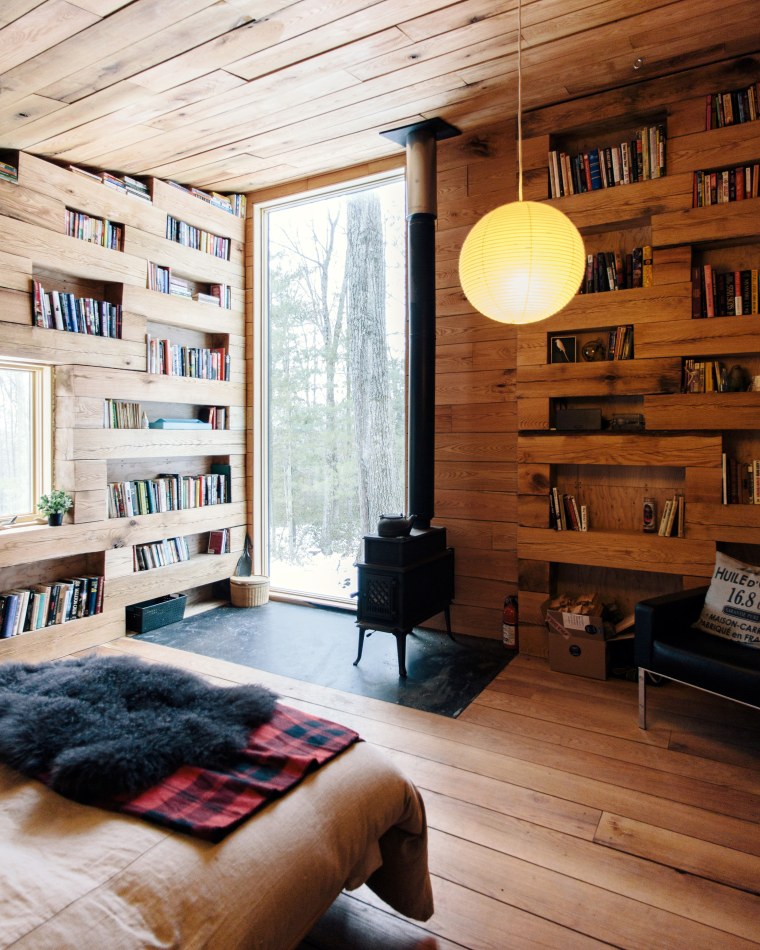 RELATED: From laundry room to tiny home! See inside this 88-square-foot house
When it came to the initial proposal for the library, the dwelling, which was created in collaboration with Studio Padron, was fairly straightforward: Visually, the library had to work in tandem with the existing building on the property. As well, Koxvold desired a simple, singular structure that he could construct on his own using red oak from the property.
Using already-felled trees left over from the construction of the main house, cut trees were planed on site into large log sections measuring 8 x 8 feet. After air drying the 12,000 lbs of milled red oak for several seasons, they became the shelving and cubbies that make up the the library's interior.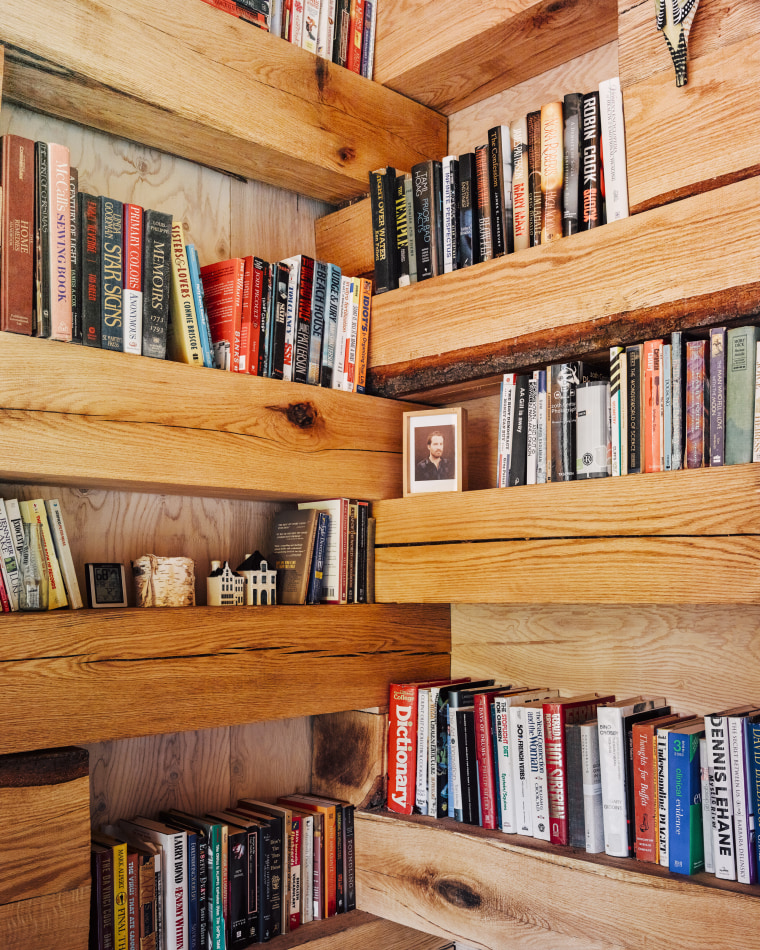 Koxvold was able to complete this structure with the help of eight different friends over the course of a year.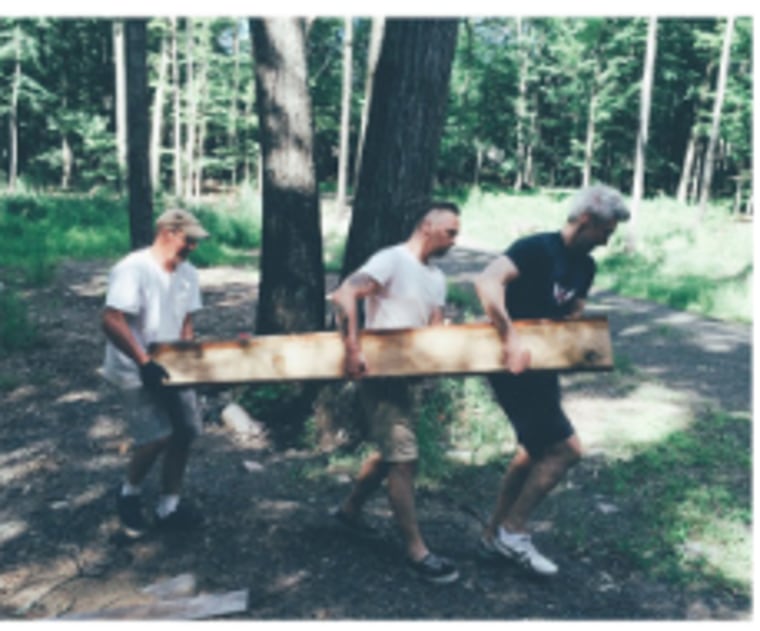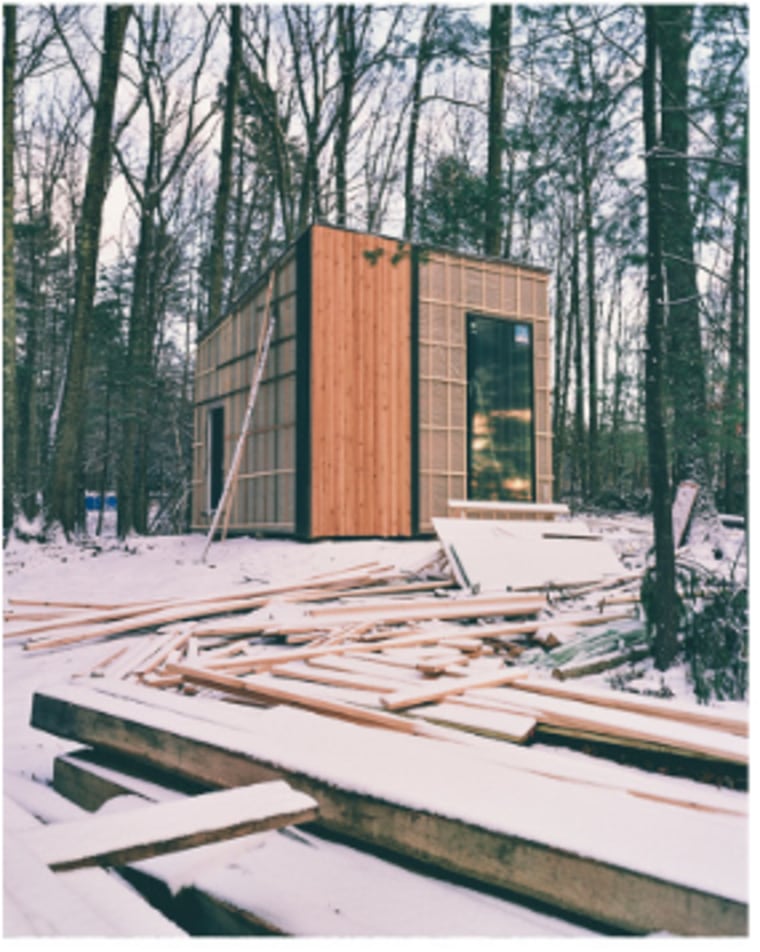 While the monolithic shape and black exterior is shocking against the natural forest forms, the interior, heated by a single small wood stove, is as warm as it is cozy. A lone picture window looking into the forest is a source of natural light.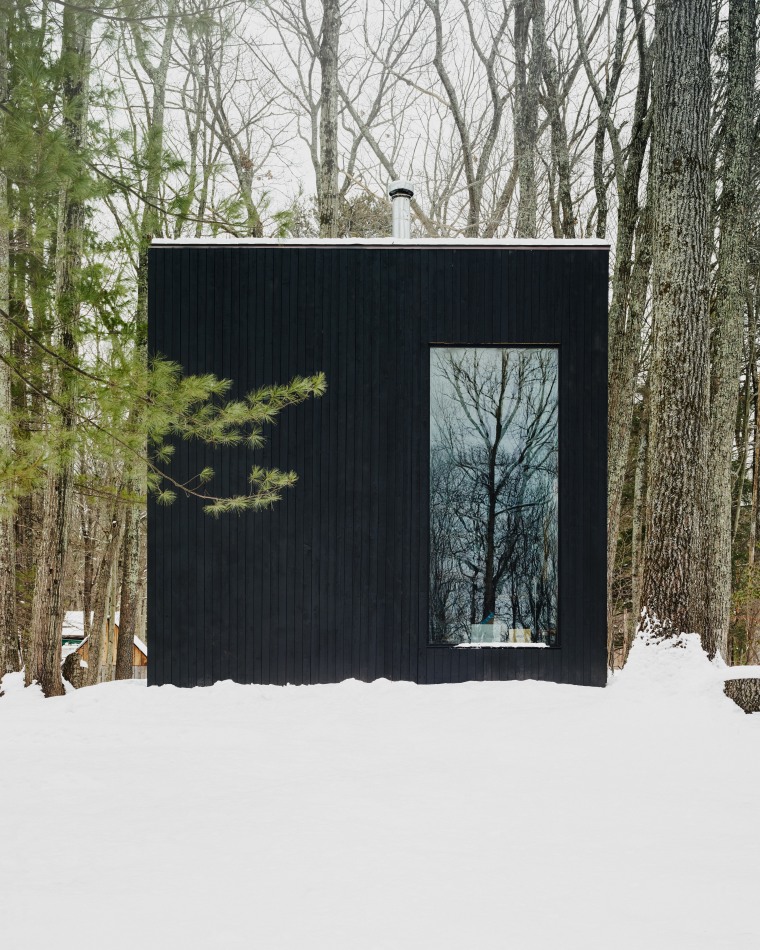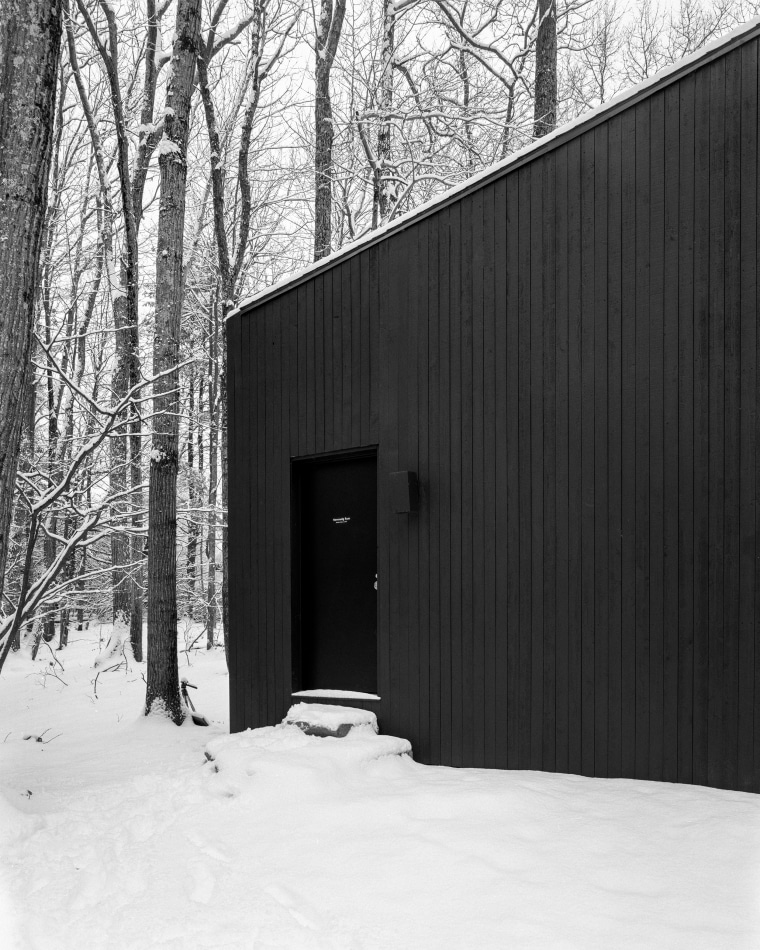 RELATED: This tiny home's nursery is pint-size perfection! See inside
Sadly, this forest library is not for sale or rent for weekend getaways. However if you're lucky enough to be invited as a guest, you're welcome to leave a private message in one of the books on the shelves.