If Willy Wonka lived in a cottage, it might look something like this.
At almost 200 square feet, this house in the suburbs of Paris is made up of 3,000 pounds of chocolate. No, it's not just a dream and, yes, people can actually stay in it overnight.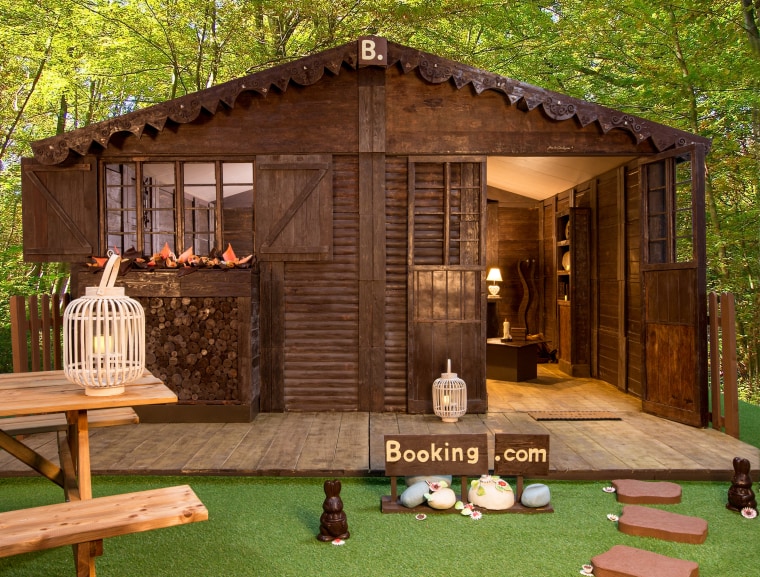 Travel fare aggregator Booking.com enlisted the help of renowned artisan chocolatier Jean-Luc Decluzeau to create the cottage for a special promotion on the site. It took him and his son a combined total of 600 hours of work to create the cottage, a spokesperson for the company told TODAY Home.
Up to four guests can sleep in the space and will be completely surrounded by some pretty sweet home decor.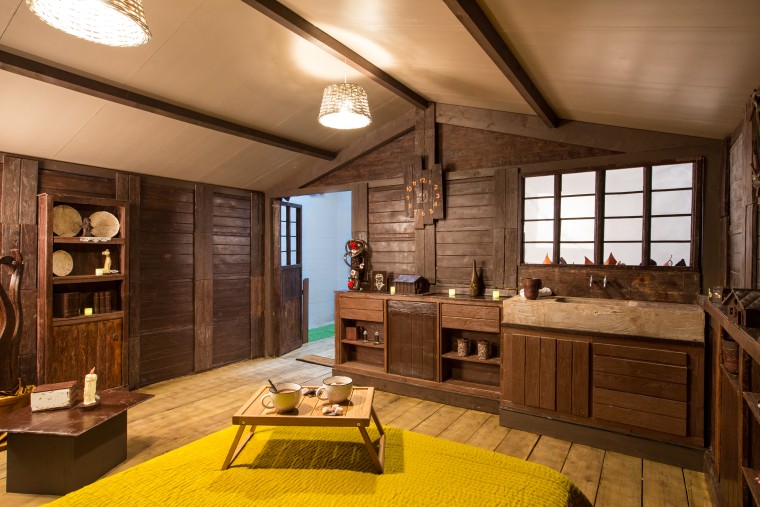 Not only are the walls and roof made of chocolate, but other features in the house are, too. You'll find a bookcase, clock, dresser, fireplace and even a chandelier all made from the yummy confection.
Even little objects around the house are made of chocolate, including books, candles and vases.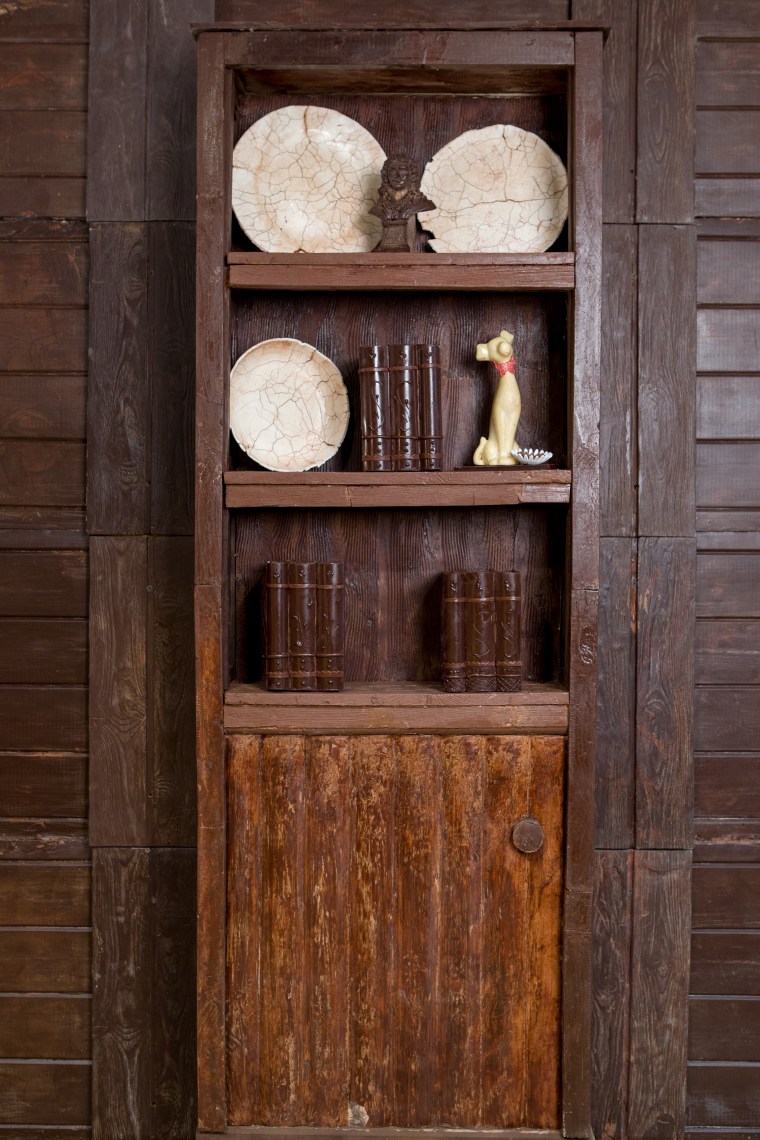 The exterior has a summer camp cabin vibe, but the best part is you don't have to sneak in candy since many of the items are edible around the house.
Outside, there's a yard where you'll be able to spot some bunnies (chocolate, of course!) and relax next to a white chocolate duck pond.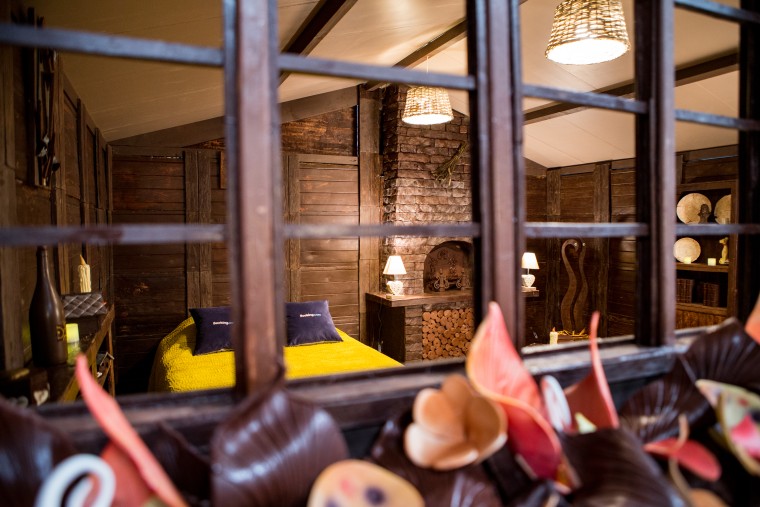 You might be asking yourself how the house is protected from real animals and weather. Rest assured: It's safe inside a glass house called the L'Orangerie Ephémère which is located in the gardens of the Cité de la Céramique.
This chocolate cottage is the only one ever created where guests can stay the night, according to a press release.
Of course, not many people will actually get to stay in it. The two limited available nights in October have already been booked (sad!), but isn't it still fun to dream about this fairy tale cottage?