Alessandra Ambrosio has style, and we're not just talking about fashion.
The 37-year-old Brazilian supermodel's taste inspired her family's beautiful home in Santa Monica, California, and she's now showing off her sunny haven in the new issue of Architectural Digest.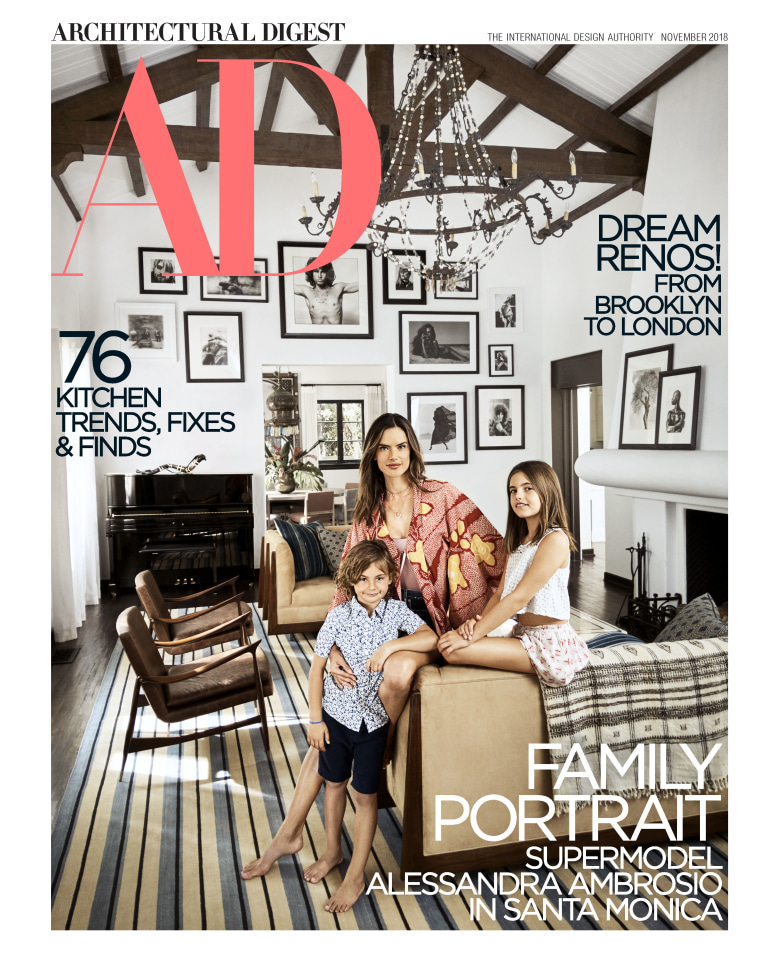 With the help of designer Martyn Lawrence Bullard, Ambrosio made her house fit her personal style — something Bullard describes to the magazine as "Brazilian boho meets California rock 'n' roll."
She shares the Los Angeles-area home with her 10-year-old daughter, Anja, and her 6-year-old son, Noah. But the young and fresh vibe isn't just for the kids, according to Bullard. "(Ambrosio) has an incredibly vivacious spirit," he said.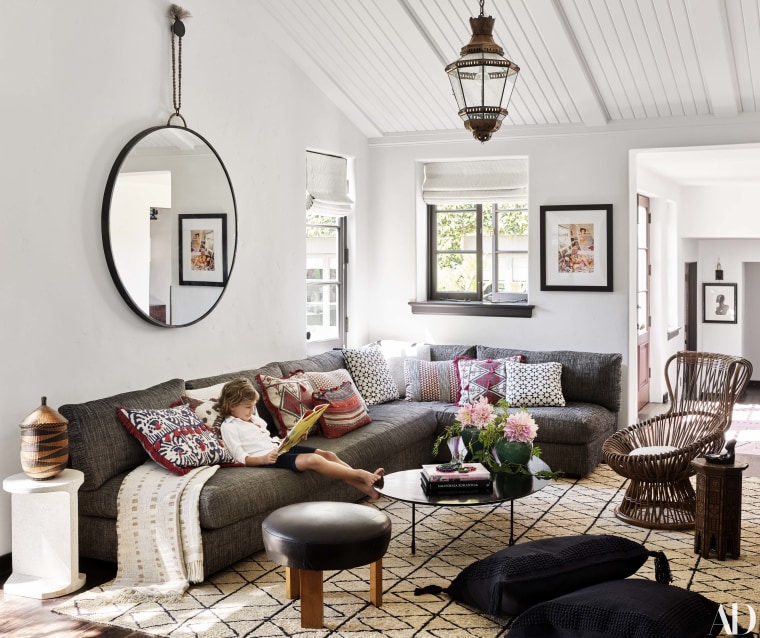 "Martyn brought a lot of color, texture and life to the project," she told the magazine. "I love exotic places, and he knows how to conjure a fantasy that still feels playful and appropriate for kids. I didn't want anything too stiff or serious."
You'll find furnishings of Moroccan, Indian, Turkish and Italian descent around the house, paired with sleek black-framed wall art and colorful fabrics.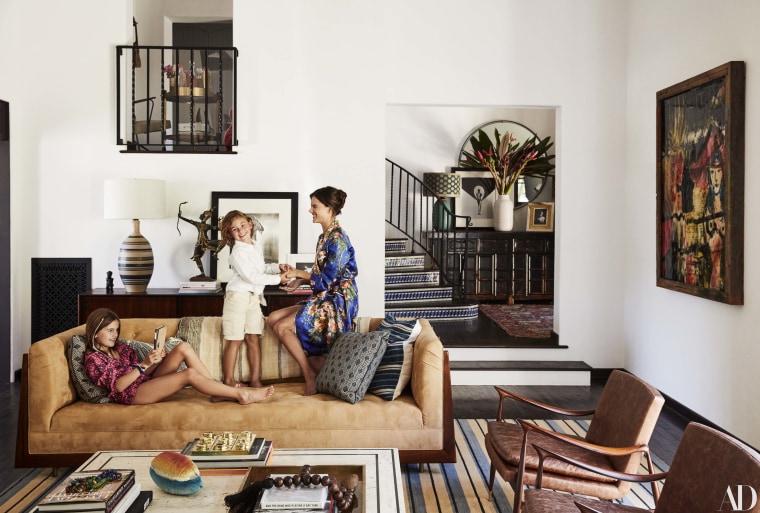 In the show-stopping entryway alone, there's a blue, mosaic-tiled stairway, 19th-century Chinese apothecary cabinet and a vintage Persian carpet.
The clean white kitchen features Moroccan pendants hanging above a marble–topped island. Born and raised in Brazil, Ambrosio almost certainly cooks up some of her favorite dishes from the country's cuisine in there.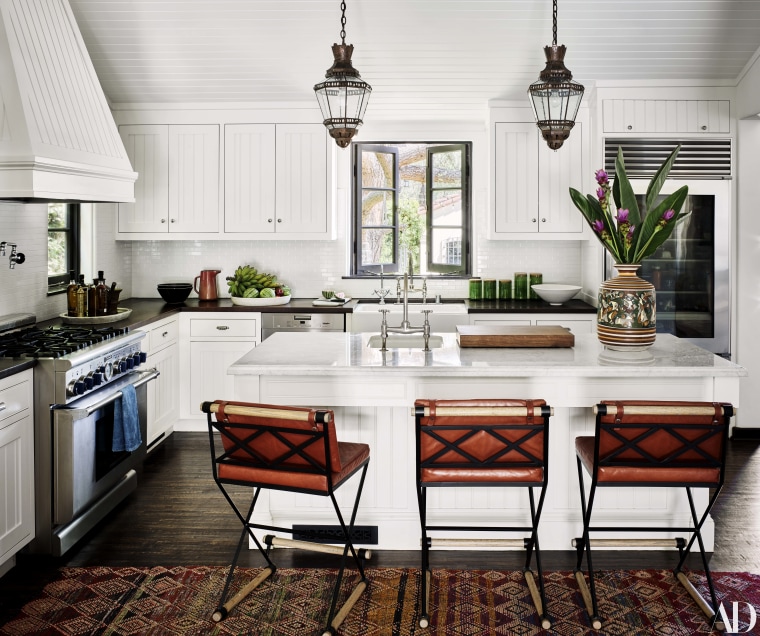 "I travel constantly for work, but when I'm not on the road, I just want to be at home with my kids," the model said. And from the looks of it, we couldn't think of a more perfect place to do that.
See more pictures of the pretty property in the November 2018 issue of Architectural Digest, on newsstands now.