Someone needs to give Sophia Bush her own home design show because the former "One Tree Hill" star is giving us major inspiration.
The 37-year-old actress (who actually has her own design consulting firm, Filles de Rincón, with friend and designer Lauren McGrady) recently renovated a 1950s bungalow in the Hollywood Hills and is showing it off in the latest issue of Elle Decor.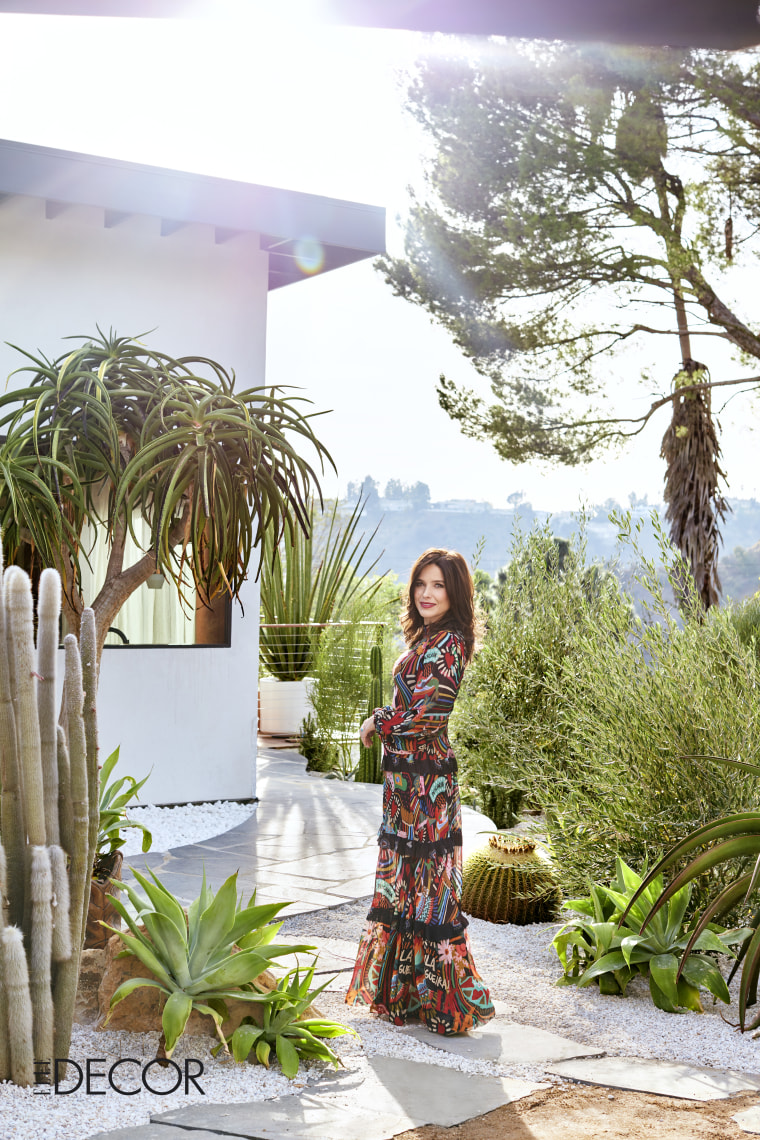 "Restoring this house and bringing it back to its midcentury splendor has been such a joy," she told the magazine.
And we can see why.
The 1,600-square-foot house has a chic and modern aesthetic mixed with a feel-good vibe.
"Everyone who's come to visit says they've never seen anything like it," Bush said. "And being here makes me feel incredibly grounded and creative. So it's working."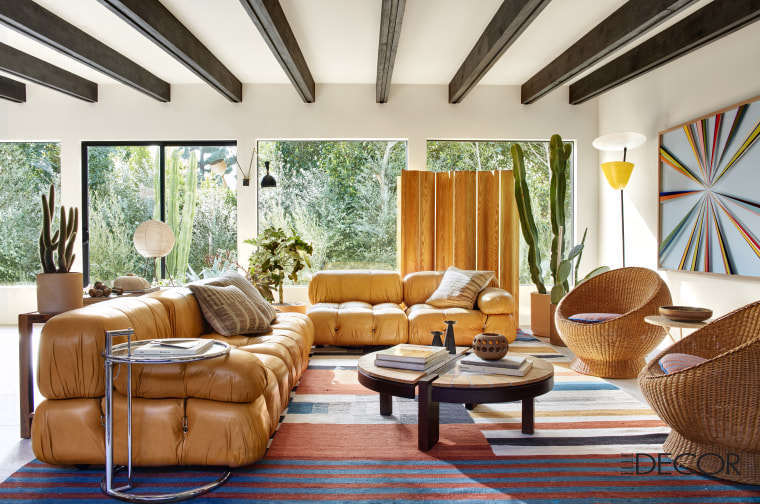 The living room features a wall of windows that let in the bright California sun. The space is decorated in an earthy color palette, complete with a comfy-looking leather sectional sofa, wicker chairs and an oversized rug.
In the kitchen, which Bush says "flows so well," there's a 13-foot-long island the color of adobe bricks, topped with Caesarstone. White cabinets make the space feel bright and airy.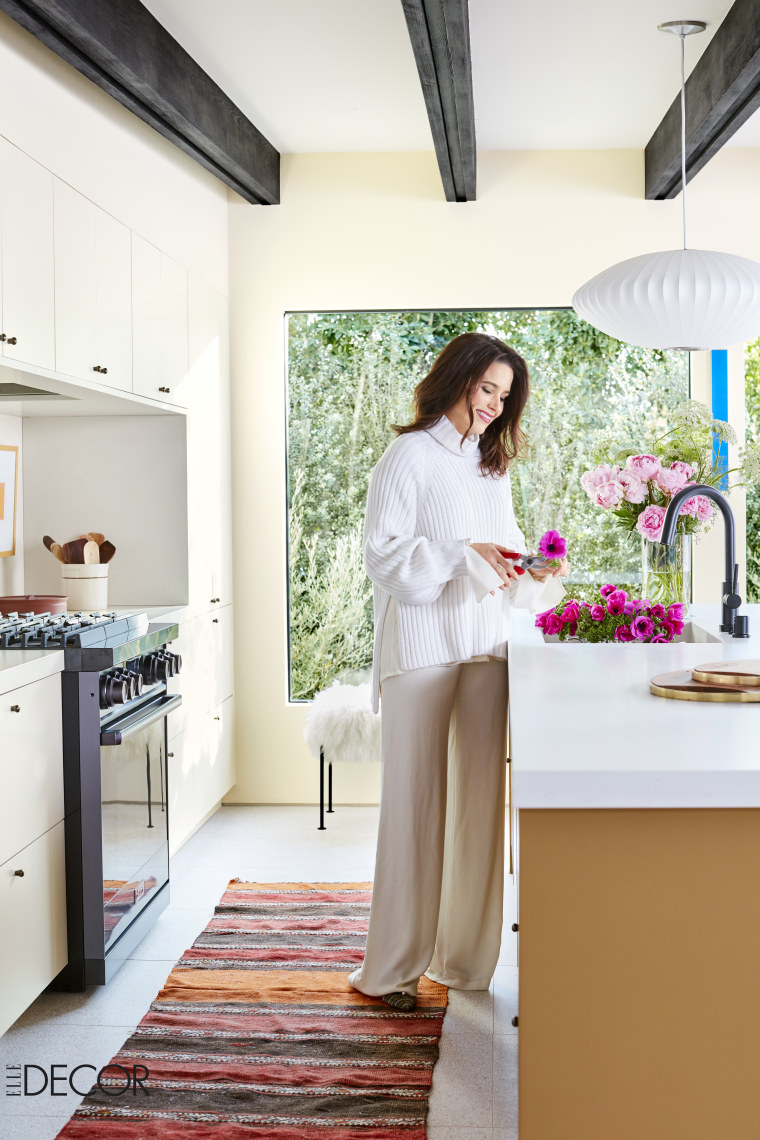 For the master bedroom, she chose a midcentury walnut look for the closet system. It's not only functional, but adds a truly gorgeous accent piece to the room.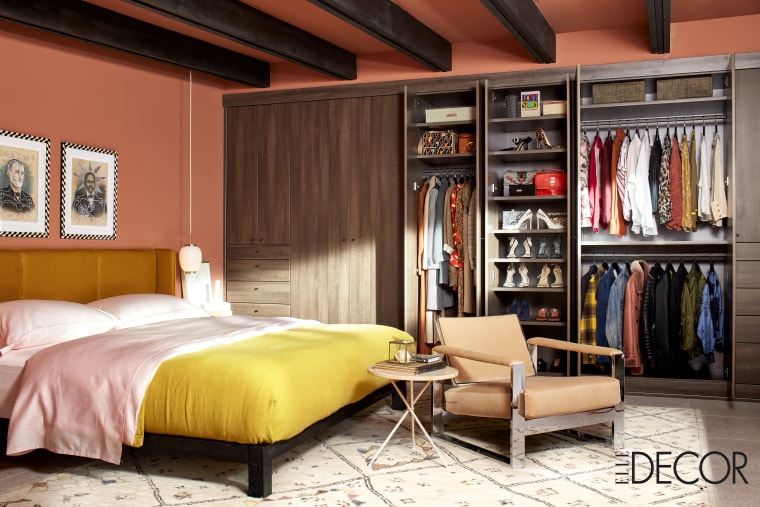 And the master bathroom might be one of the most tranquil-looking ones we've seen yet. A large round soaking tub looks out onto a window with the most serene view, framed by a wall painted with a custom color that gives off warm desert vibes.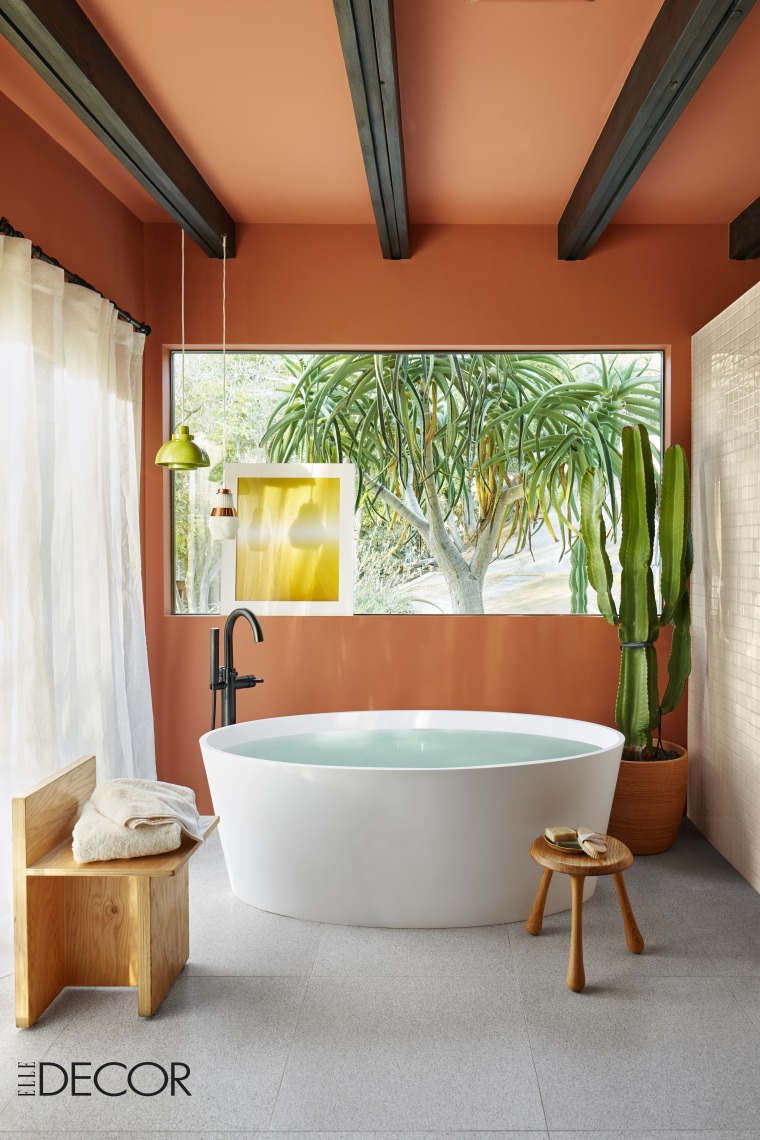 Read the full interview and see more pictures of this charming retreat in the March issue of Elle Decor.