Celebrity couple and newlyweds Neil Patrick Harris and David Burtka are opening the doors to their renovated townhouse — and it's gorgeous.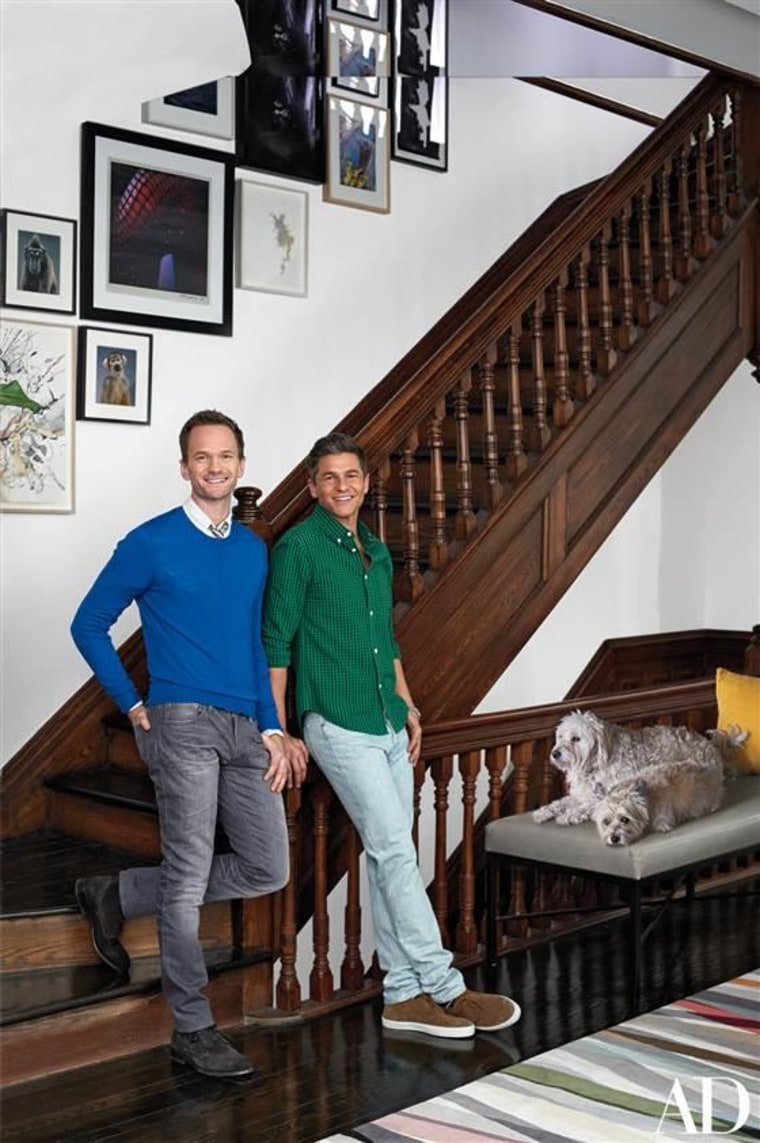 The pair, who recently moved from Los Angeles to New York City with their 4-year-old twins and two dogs, purchased the property over a year ago, but have spent the last year renovating the space with interior designer Trace Lehnhoff. Now they're calling the late-19th-century townhouse home, and revealing the updated space in the latest issue of Architectural Digest.
"The plan was always to come back to New York," Harris told the magazine, adding that the two have always loved the Harlem neighborhood. "You can get a lot of space and retain a history and appreciation of it."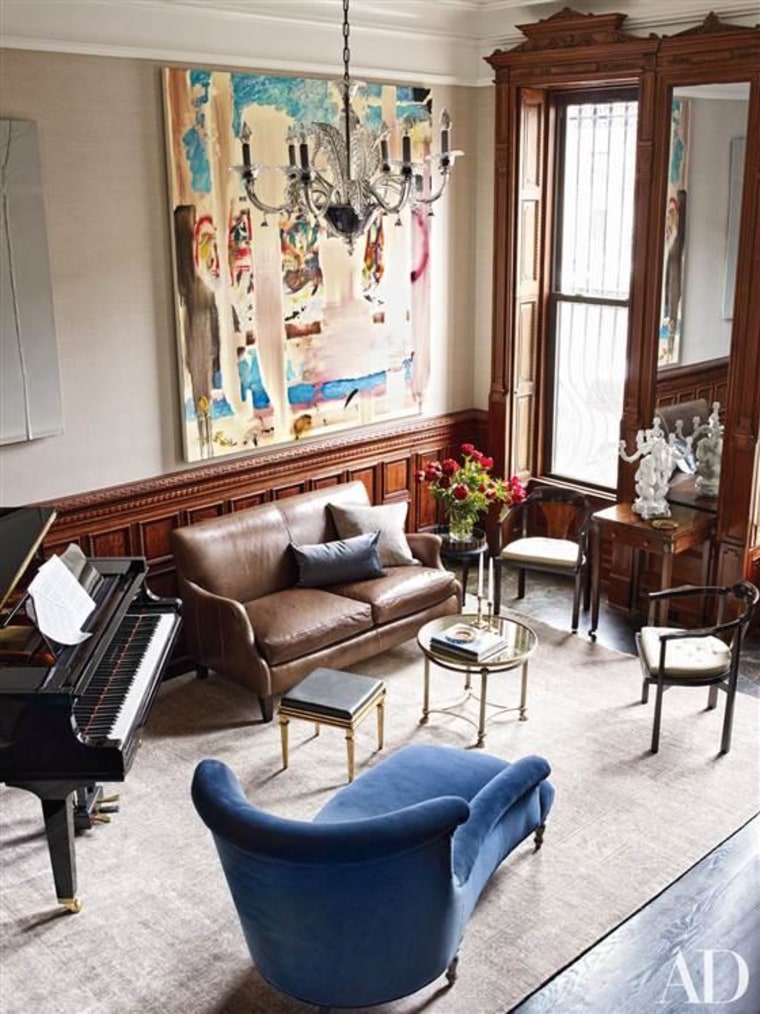 The couple have both honored the 5-story townhouse's past — keeping original wood accents and a partitioned floor plan — while also incorporating current elements into the design, including contemporary furniture and modern art throughout the home.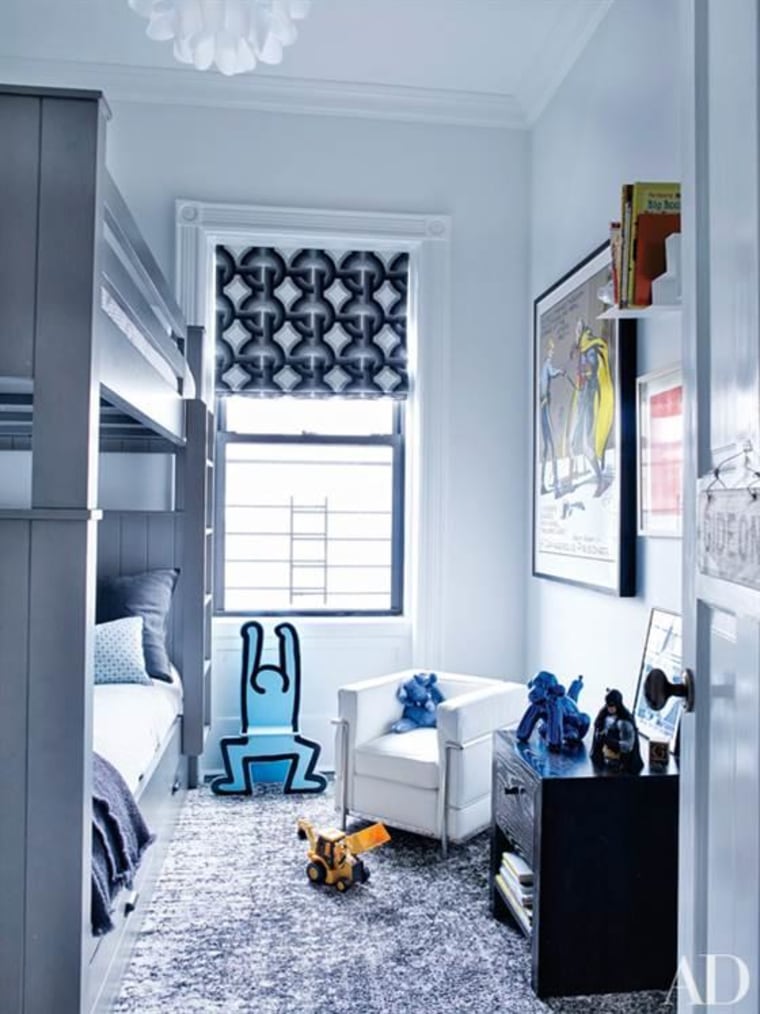 Making the cross-country move to Harlem was just one of many momentous events in the Harris/Burtka household over the past year.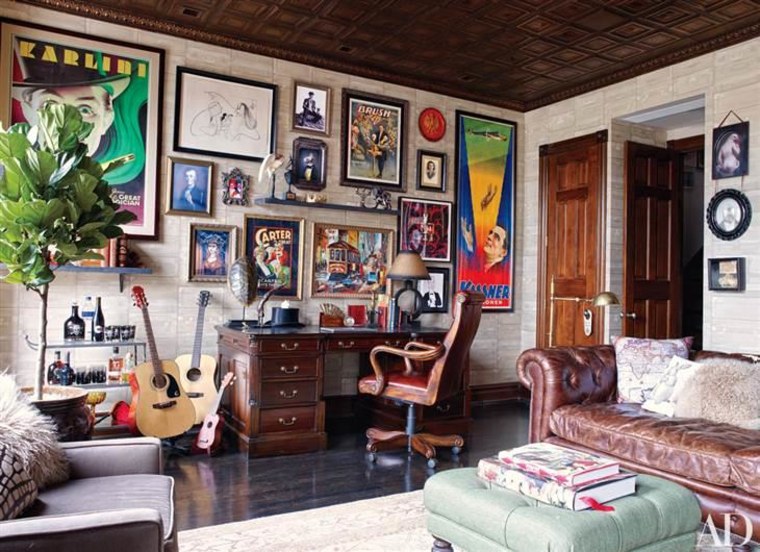 Their other highlights include the wrap of the sitcom "How I Met Your Mother," in which Harris starred, his leading role in Broadway's revival of "Hedwig and the Angry Inch," the couple's nuptials in Italy, the impending Oscars — which Harris is hosting — and Burtka is weeks away from starting previews of the Broadway musical "It Shoulda Been You."
"This has been a year of everything," Burkta said.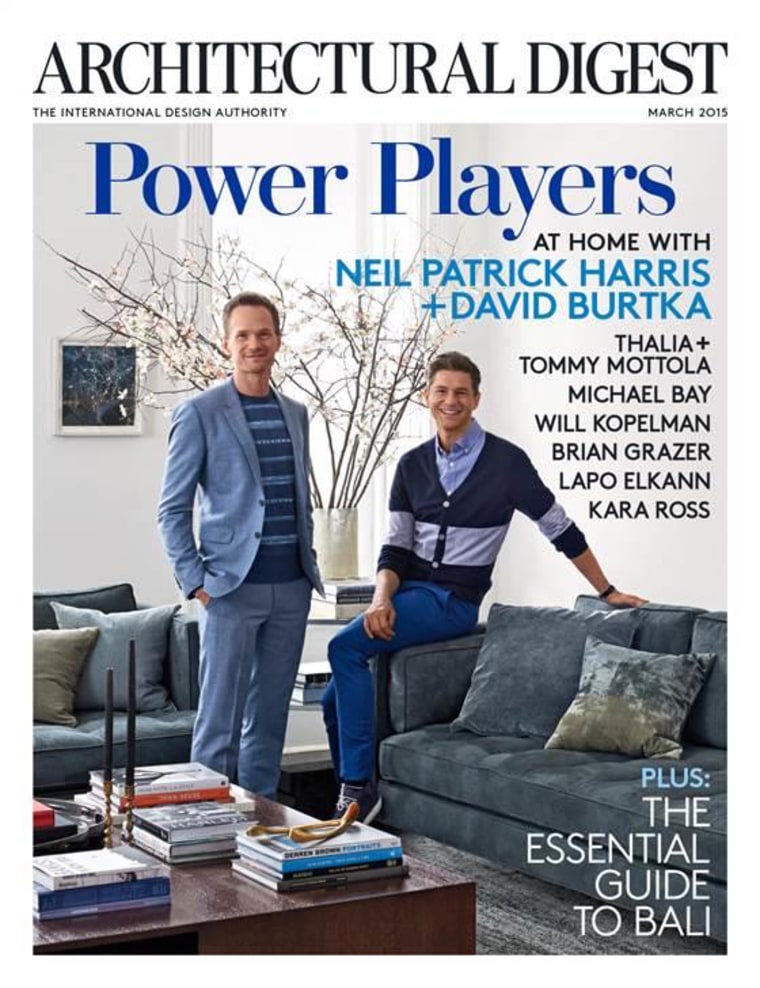 See more of Neil Patrick Harris and David Burtka's home in the March issue of Architectural Digest.