Love historical homes? How about one with ties to around 250 million years ago?
Located in Worcestershire, U.K., The Rockhouse was originally hand-carved about 700 years ago with sandstone from the Triassic period, and now it's a vacation rental.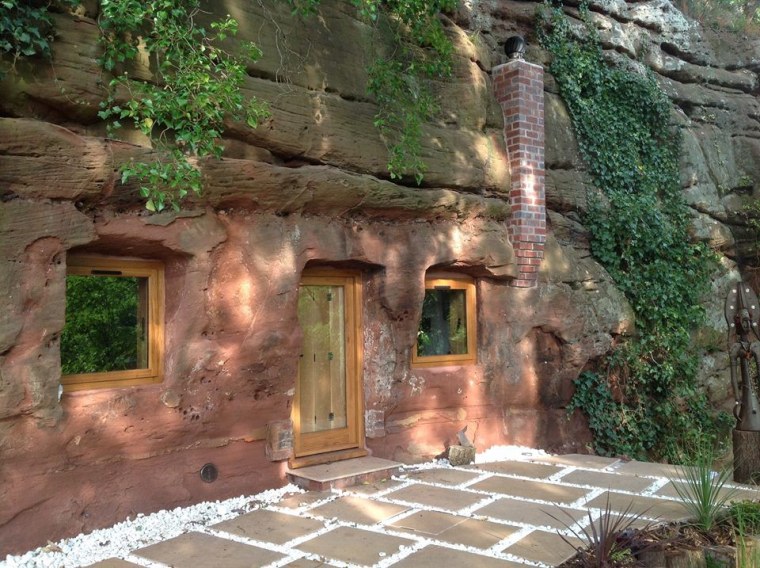 Angelo Mastropietro (whose surname coincidentally translates to "master of the stone") is the current owner of the property. He says the idea of cave houses in Britain is nothing new, but many were abandoned in the late 1950s as they were deemed unfit for human habitation and the majority of them were deteriorated beyond repair.
RELATED: Couple takes their home on the road with this 276-square-foot camper
"I saw The Rockhouse as a huge challenge and an opportunity to change history," he told TODAY.com. "Cave houses are no longer recognized in Britain and historically have a stigma associated as they were the architecture of the very poor people in society. Despite them being permanent dwellings, much older, and rarer than conventional architecture, they have been ignored."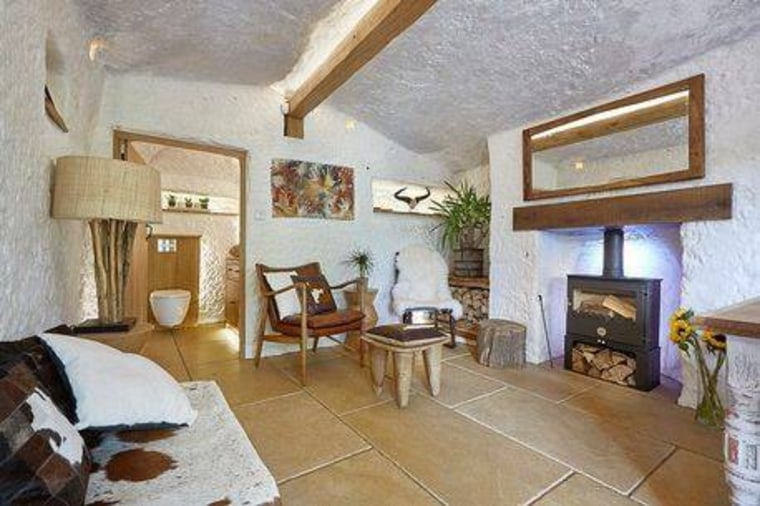 Mastropietro says he believes cave houses are a very important part of British heritage, and he wanted to change the thoughts around them.
After purchasing the property at an auction, he began a massive renovation project. It took two years to obtain planning permission and eight months of carving and drilling the rock. Eleven of those days were spent tunneling a door through six feet of rock to link two spaces together.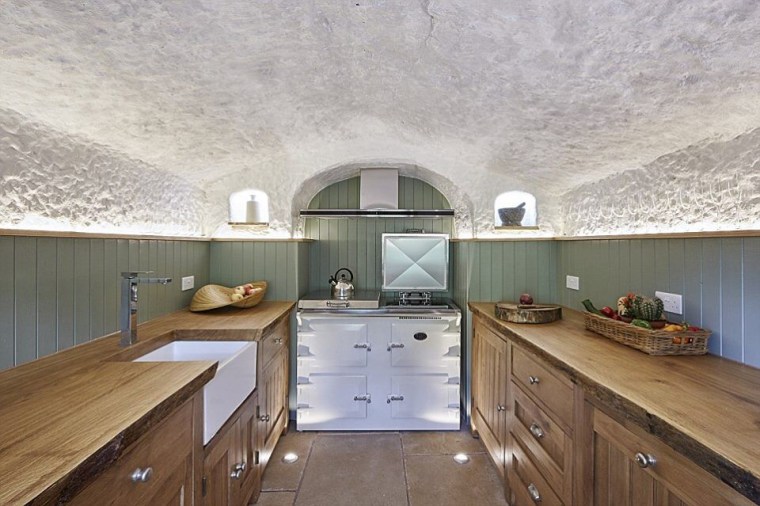 "I excavated approximately 70 tons of rubble by hand and used the rubble to create a 100 square-meter terrace for entertaining," he said.
RELATED: See the French countryside home purchased for only $1.26
He also carved a bathtub/shower area, an inglenook fireplace, an archway for the electric range and a conical ceiling in the water closet.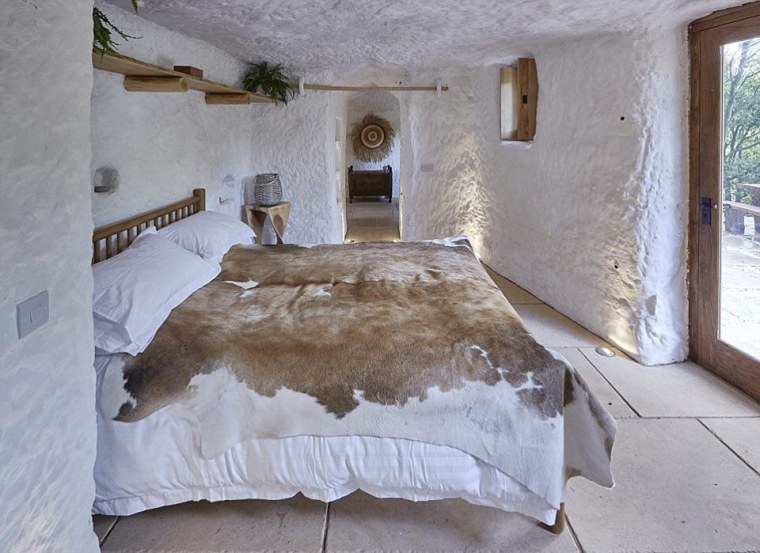 "I absolutely love the atmosphere of the Rockhouse," he said of the place, adding that it's filled with soft ambient lighting. "The feedback is just amazing and really quite emotional. I'm very proud of what has been achieved and hope it inspires others to follow their dreams."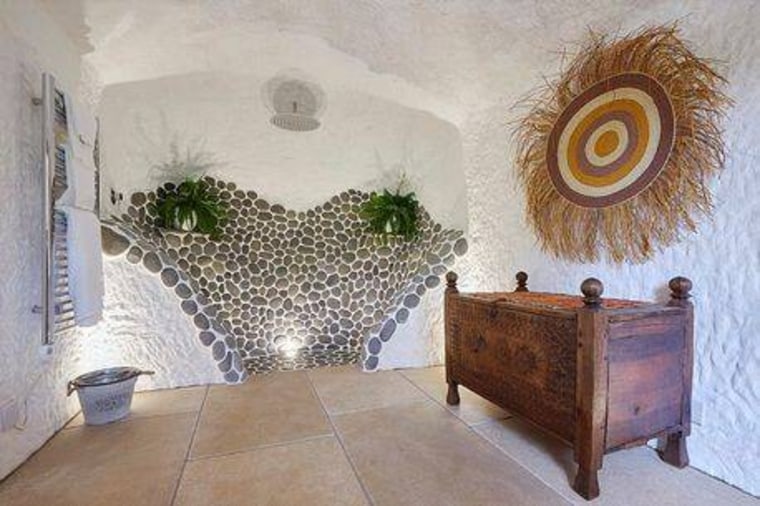 Mastropietro, who was inspired to live a healthier lifestyle due to his multiple sclerosis, said he wants this space to give people the opportunity to experience a healthier alternative way of living.
"I feel it is a very powerful place that can motivate, educate and heal others," he said.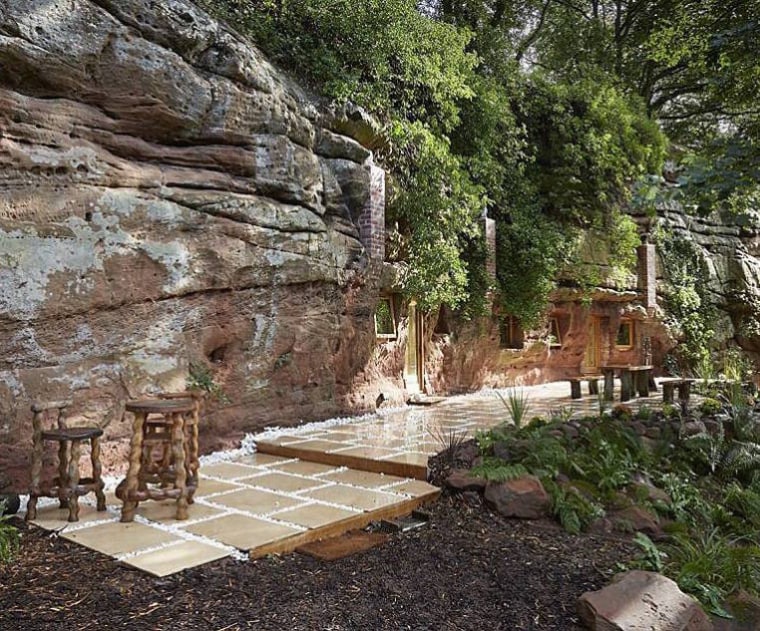 Interested in experiencing the Rockhouse for yourself? Visit therockhouseretreat.co.uk for information about reservations.