When it was time to build their "empty-nester" home seven years ago, Linda and Grant Seltzer wanted "a big warehouse with a little sophistication," Linda explains.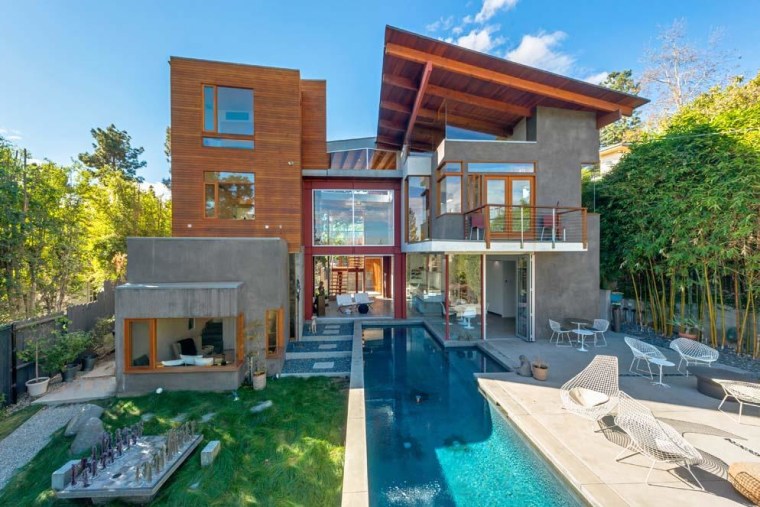 "Then it got more sophisticated," she laughs, with touches like a 40-foot infinity lap pool that starts where the living room ends and is separated from it by a wall of glass.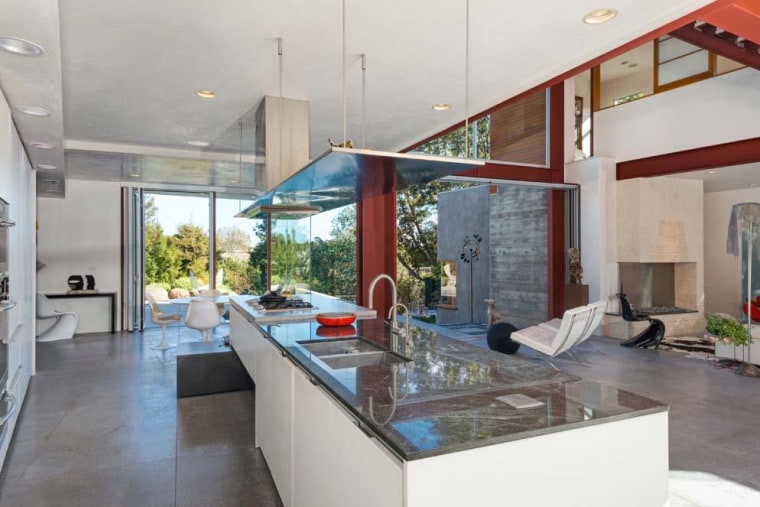 Even the warehouse-style parts exude elegance, such as a wall of concrete that was poured into wooden supports on-site, leaving wood-grain texturing.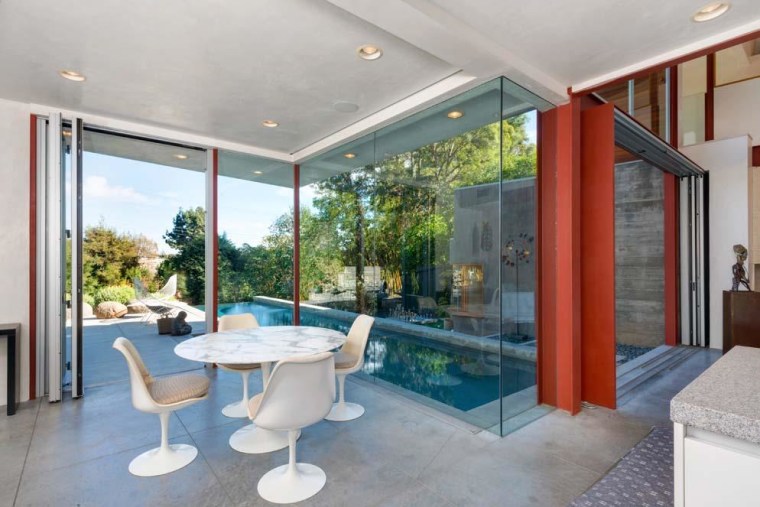 The three-bedroom, three-bath home, now listed for $3.849 million, features vast expanses of glass, exposed steel beams and concrete floors with radiant heat.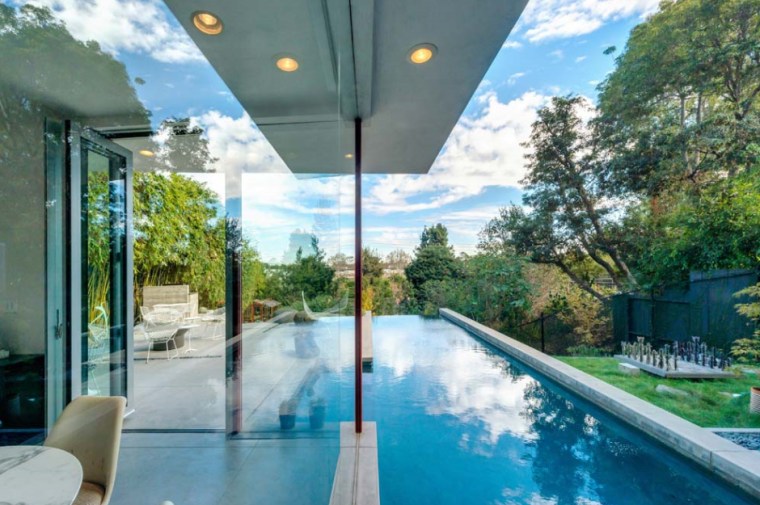 A half-ton slab of Minnesota stone at the base of the stairs was rolled in on ice bags and matches the claret red of the home's support beams.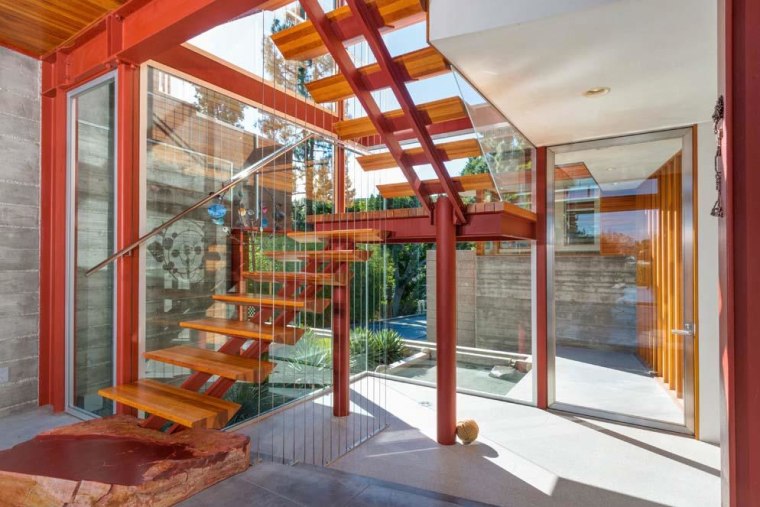 The kitchen has the simple lines of Italian design group Boffi, and the master bath includes limestone tiles and untinted Venetian plaster. A bird's-nest room perched above the second floor is designed as a small Japanese tea house, and serves as additional sleeping quarters for guests.
Among all the light-filled beauty, Linda's favorite part is the way the sun plays off the glass and other elements. "I love the rainbows," she says.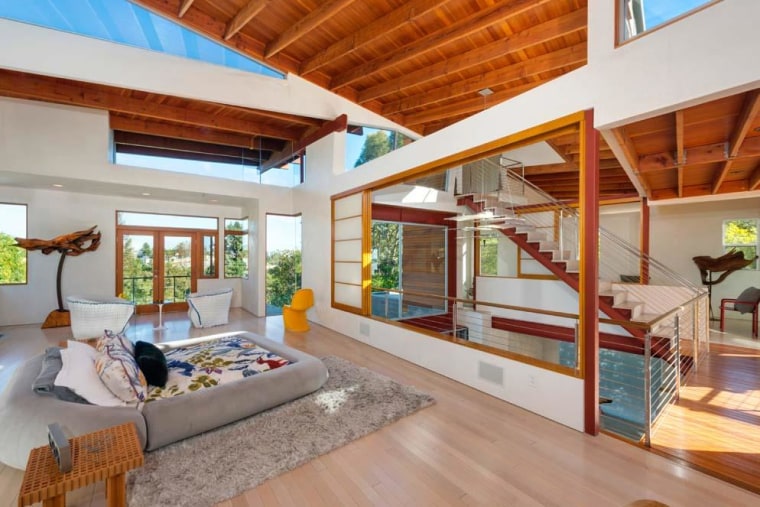 The listing is held by F. Ron Smith of Partners Trust.
Photos by Michael McNamara of Shooting L.A.
Related: