Fans of "Keeping Up With the Kardashians" will recognize this house, and while you may think it's star Kris Jenner's home, it's actually just a stand-in for her real one.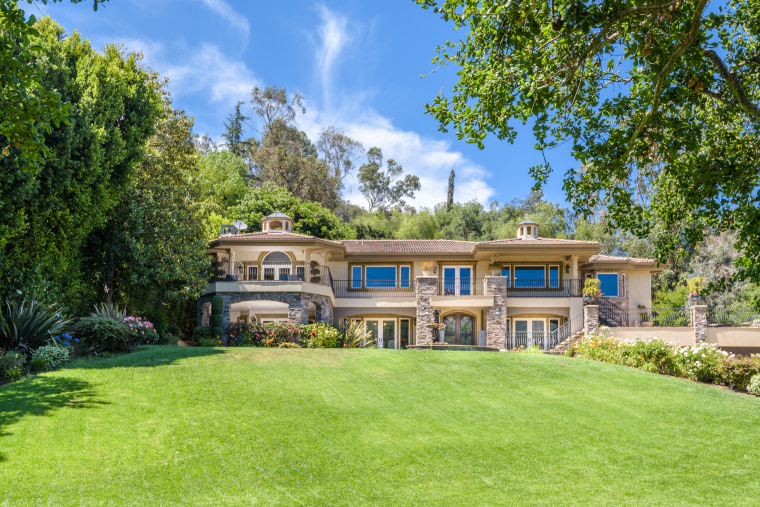 The contemporary Mediterranean estate, which shows up on the show before scenes taking place at the "Jenner House," is located in Studio City, California. And if you know the show at all, you know Jenner lives in Calabasas.
So why the fake house? To protect the privacy of the family, of course.
While we want to believe everything is real in reality TV, the truth is, it can't always be — especially when it comes to the stars' safety.
When the E! show first started airing in 2007, they used real footage of the family's houses, but quickly learned viewers were figuring out where they actually lived.
That's when they decided to start using "stand-in" houses for exterior shots. Kim Kardashian West explained the decision in a 2014 response to a fan question on Mobio Insider. "I would get people showing up at all hours ringing my gate and had to call the police on several occasions," she said, adding that people would even hop the gate to try and get in! "After that we realized how unsafe it is to show the exterior of our homes."
The interior shots are filmed in the stars' actual homes, though.
And while the home used to portray Jenner's residence is not actually hers, it is a real house—and it's gorgeous inside.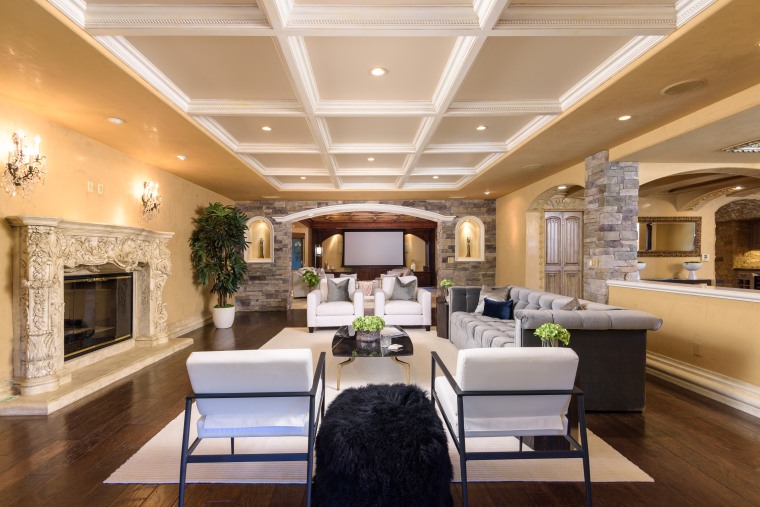 Named "The Iredell Estate," the seven-bedroom, nine-bathroom home has all the makings of a fancy celebrity house.
There's a massive living room with stone fireplace, media room with a bar and a home office with an insanely gorgeous chandelier.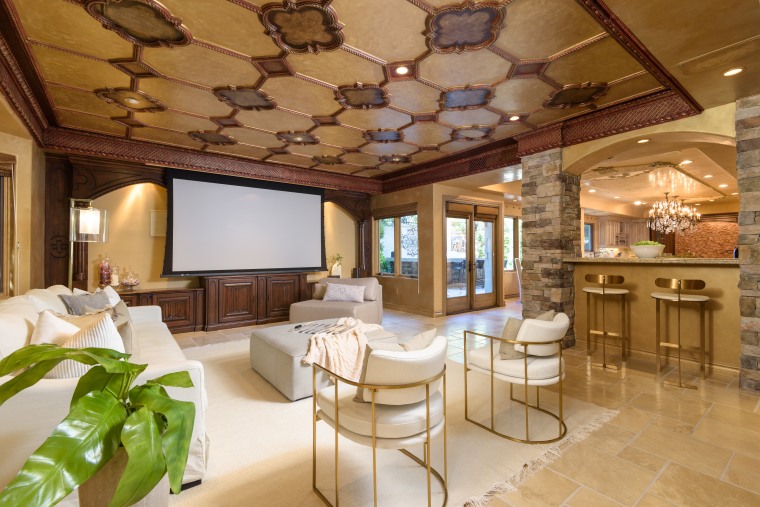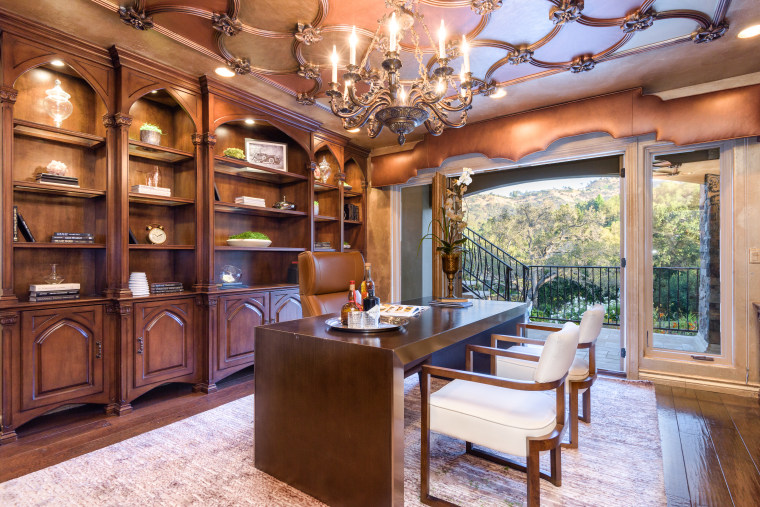 The gourmet chef's kitchen features another stunning light fixture hanging above a center island topped with granite.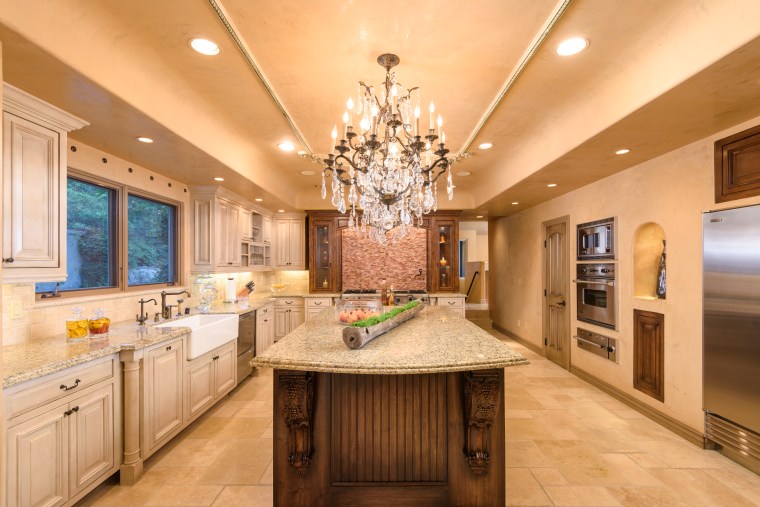 Other amenities include a wine cellar with tasting room, as well as an outdoor kitchen.
The master suite is fit for a star too, featuring a large private patio, dual walk-in closets, a bath that feels like a spa and private access to the saltwater pool and jacuzzi.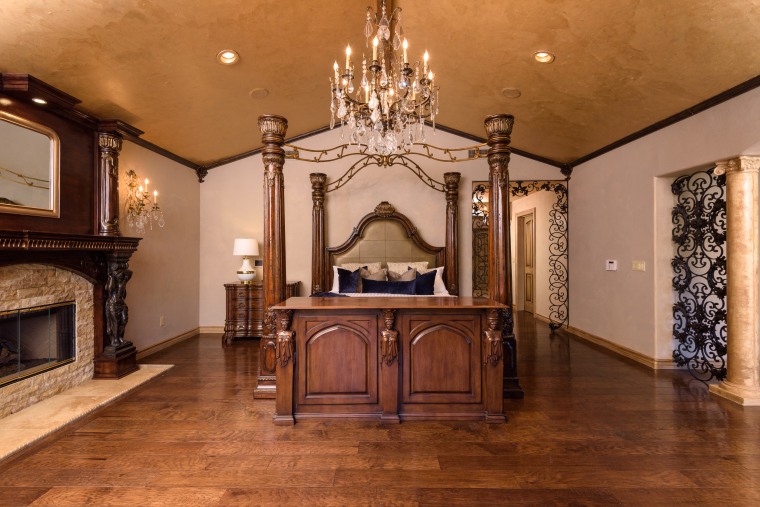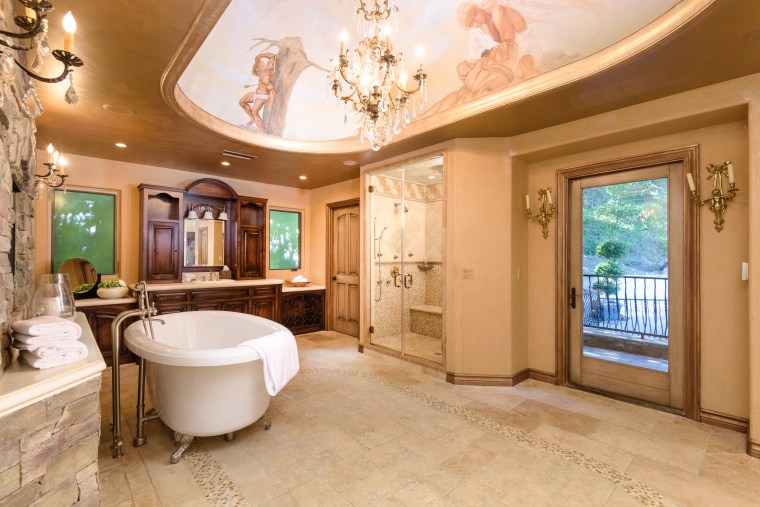 Even though it's a "fake" house on the show, it's a lucky person's real home. The property, which was recently listed at $5.25 million, just sold to a new owner. See more photos of the interior at Douglas Elliman.