It's hard not to feel like a kid in a candy store in JoJo Siwa's new home.
The YouTube sensation and former "Dance Moms" star showed off her family's new mansion in a video tour, and, well, it's like every teen's D.R.E.A.M. (pun intended).
The 16-year-old turned the home's bar area into what she calls a "fun room" stocked with all the sweets you can imagine, including gummy bears, bubble gum and chocolate. "It's my house," she said in the video. "We have to have a candy bar."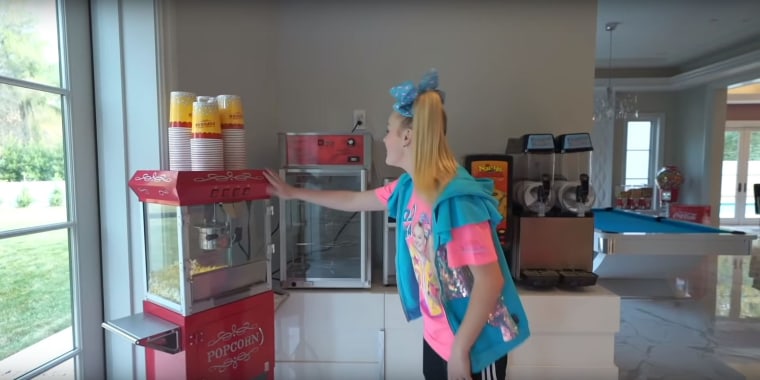 Across from the bar is what the family has dubbed their "7-Eleven," a corner boasting a popcorn maker, pizza display, nacho chips, nacho cheese and a slushy maker.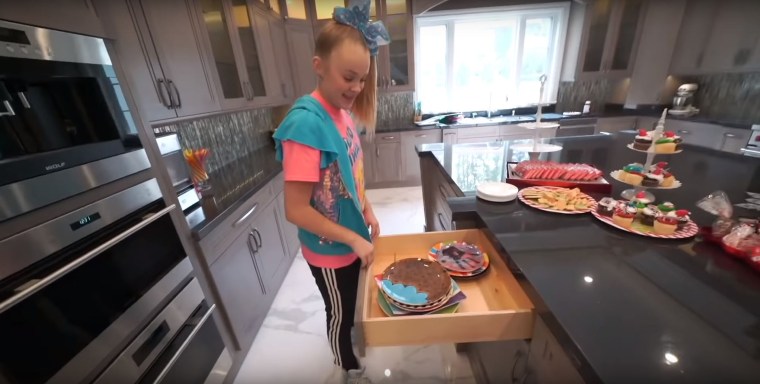 As if it wasn't already the ultimate slumber party destination, the house features a game room with a custom made pool table, Coca-Cola table, crane game and gumball machine.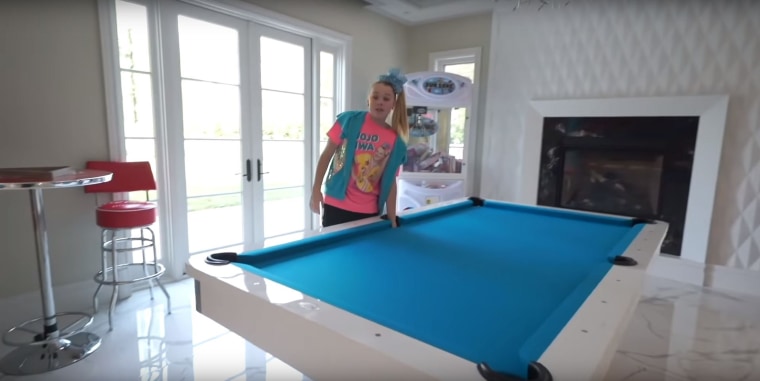 Outside in the backyard, you'll find a basketball court, pool and large lawn. There's also a lounge area — which Siwa said she designed herself — complete with cozy couches, a foosball table and a pingpong table.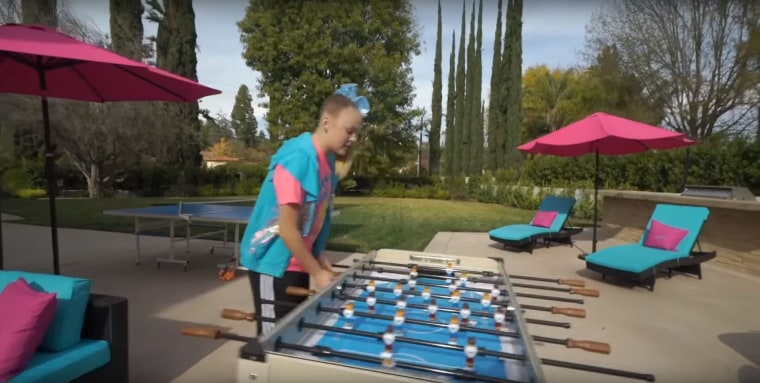 The house is also like a museum dedicated to the star's massive success. When you first walk in, mannequins dressed up in outfits from her tours and music videos surround a piano.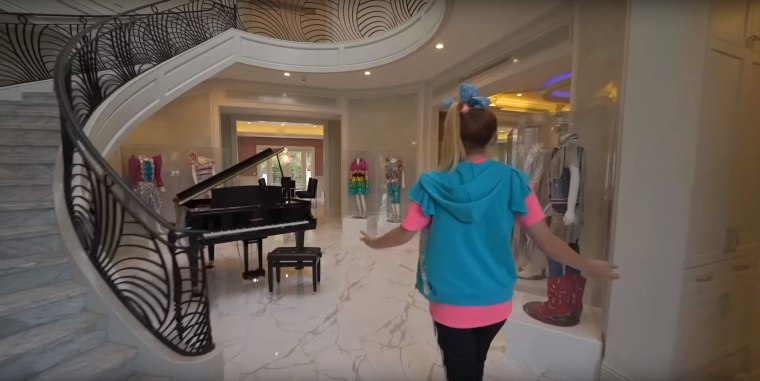 There's also a merchandise room that holds nearly all the products that carry her name on it. "Now that JoJo merch has been taken to the completely bigger level, and there's like every product under the sun — and the moon and the stars and the galaxy and the whole Milky Way — we're like, 'OK, we need a better situation,'" she explained as she walked through the maze of shelves stocked with items.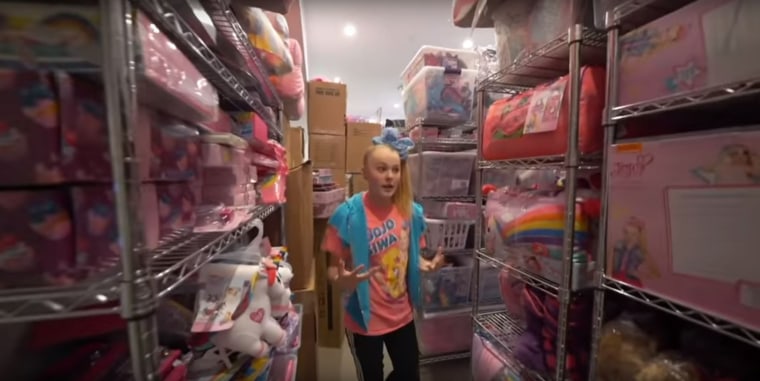 "So we created our JoJo merch store. I wanna get signage for the ceiling that says, like, 'Aisle 7: T-shirts, bedding, blankets.'"
Some of the merch can also be found in Siwa's room — like the bedspread which features her face on it.
The family just moved into the home in late December, and Siwa said, "So far, it has been amazing."