Think of it as a bunker with heart.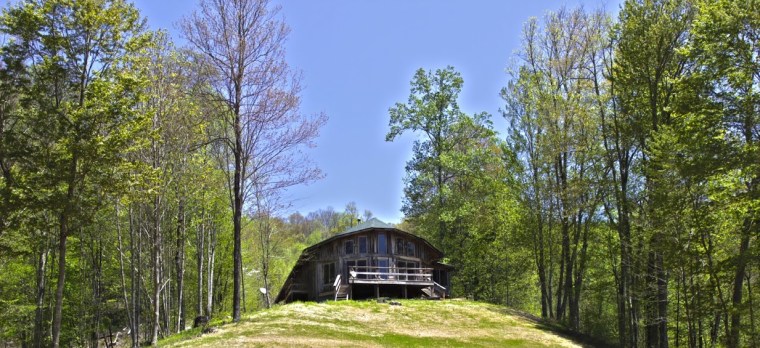 Sure, this home has 15-inch concrete walls — but they're covered with gorgeous reclaimed barn wood inside and out, and there are too many windows to make it imposing.
Yes, it runs off propane, wood and an underground spring — but it isn't lacking in comforts including a stereo, television, washer/dryer and Internet service.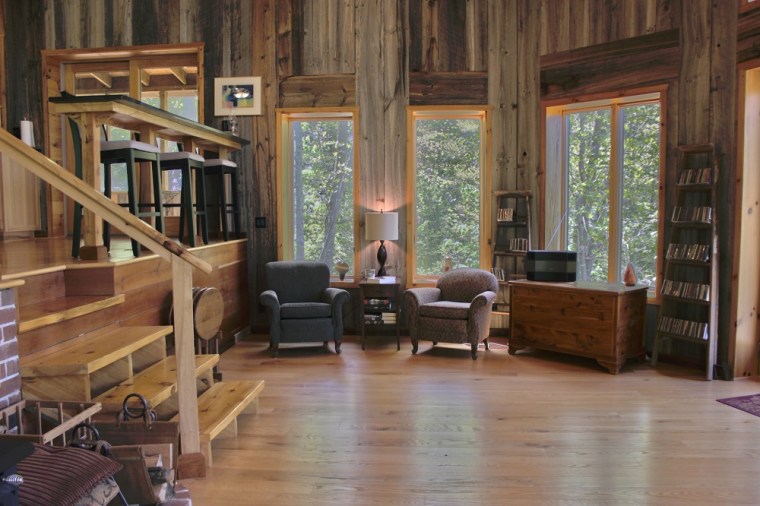 "We joked with our friends that if Armageddon happened, you should head for this mountain," said Selene Hardin, who built the house with her husband, Ron, "to last a long, long time."
The two-bedroom, two-bath home on almost 50 acres near North Carolina's Pisgah National Forest is listed for $525,000.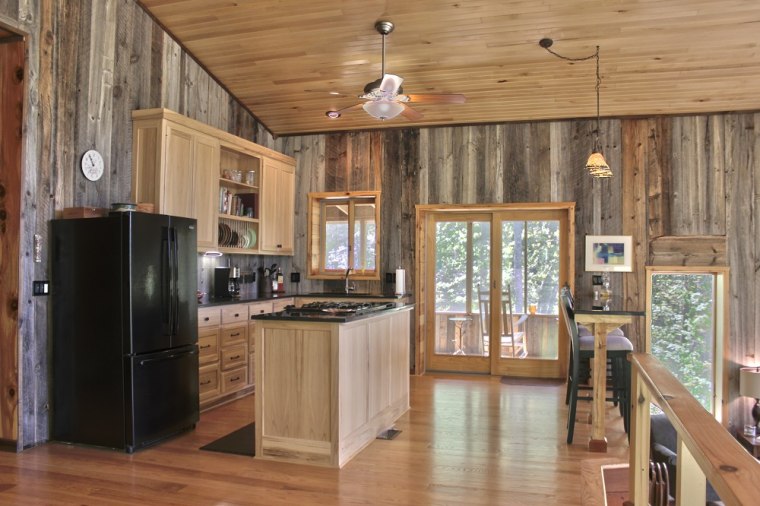 It's a spacious 2,336 square feet with hallways wide enough for a wheelchair and 7-foot-high doors. "My husband is 6'6'', and he didn't want to duck," Selene said.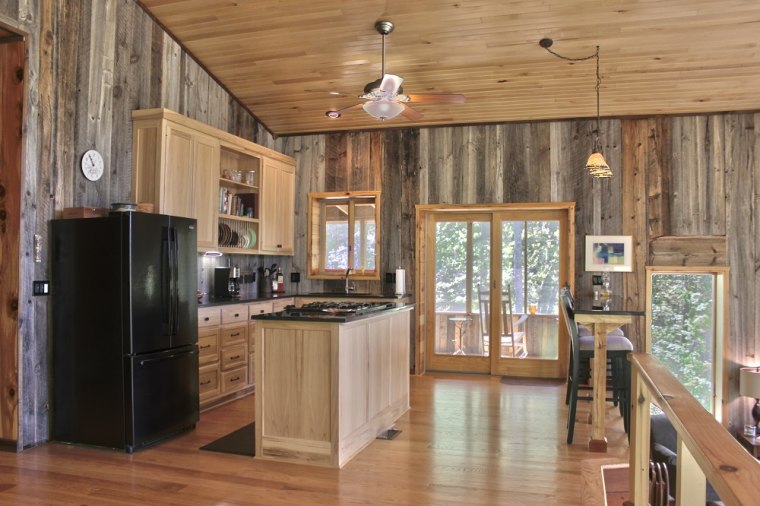 Perched at the end of a long gravel driveway, the home is a 30-minute drive from a full-sized grocery store, which for the right person could be perfect.
"It's got to be somebody who wants the seclusion and the quiet and doesn't mind having to drive a little ways to get groceries," she said.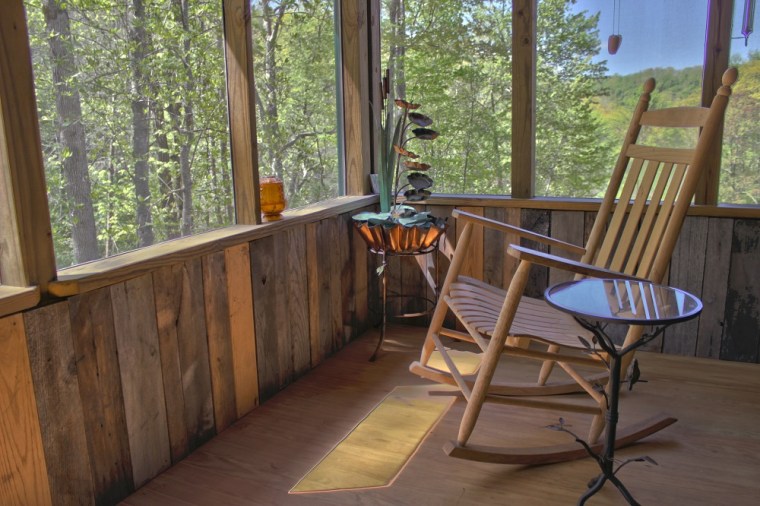 The listing agent is Ron E. Armstrong with Keller Williams.
Related: