It's no surprise that Michael Kors has a stylish home. The fashion designer and his husband Lance LePere have decorated their two-bedroom Greenwich Village penthouse with a look they describe as "casual formality."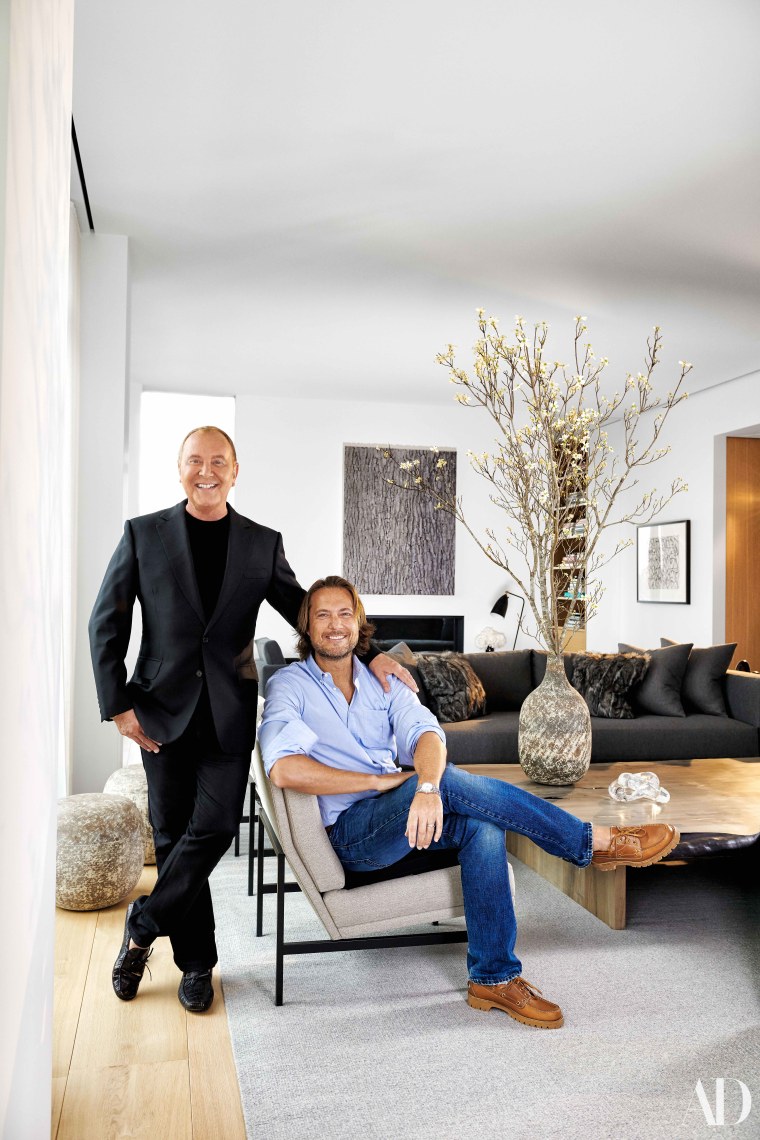 "I can appreciate walking into a room that's magnificent and formal the same way I can appreciate someone in an infanta gown with serious hair and makeup," Kors explained to Architectural Digest's September issue. "But at the end of the day both Lance and myself are too relaxed and too American to actually live that way."
The clean yet warm space features earth-tone pieces the two have picked up during their travels around the world. A woven basket from Thailand here, glass vases from Venice there—carefully curated items fill the place with personality and character.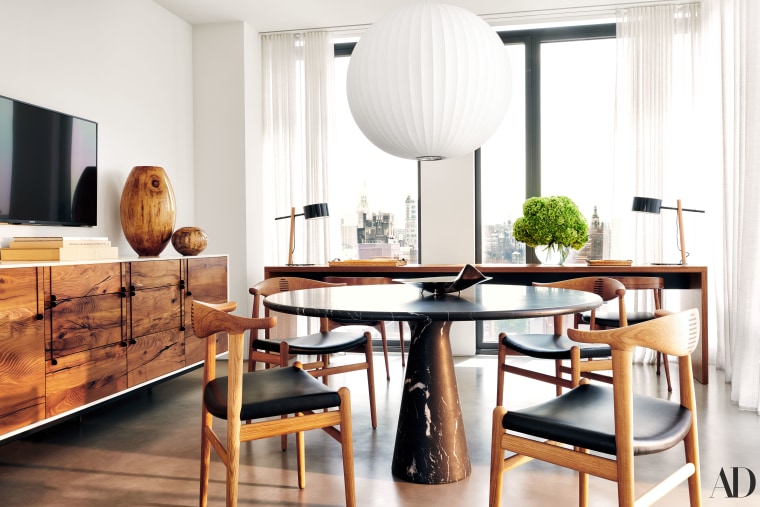 In the light-filled breakfast room, a round Angelo Mangiarotti dining table with Hans Wegner chairs provides a cozy spot for the couple to start their day each morning. A fun white pendant light hangs above, putting a sort of spotlight on the beautiful piece of furniture.
Of course, on nice days though, they can have coffee on their private terrace, which has unobstructed views of the World Trade Center and Hudson River.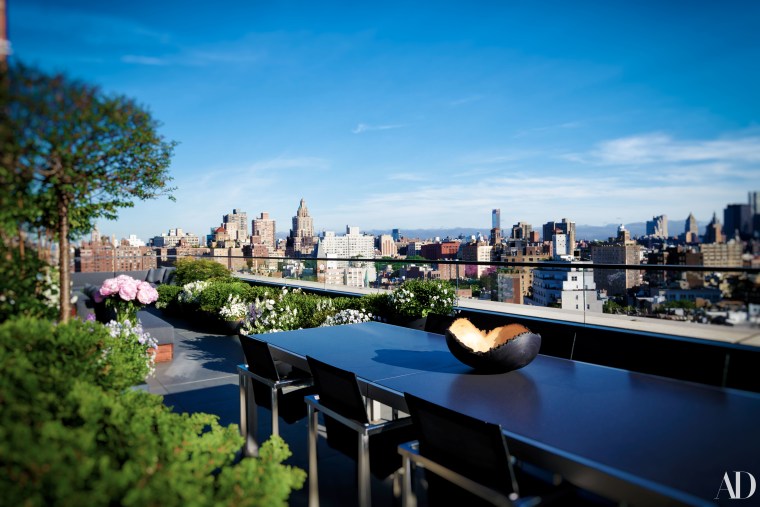 "When a cruise ship goes by, it looks like an entire city block is moving," Kors said. "It's a real indulgence. Space and light are the greatest luxuries in New York."
That may be true, but having a home as beautifully decorated as Kors' seems to be right up there, too.
Read the full story and see more pictures (including the designer's sleek and super organized closet) at Architectural Digest.